The graphics, game modes, sound, and massive arsenal of weapons make Call of Duty Warzone, one of the biggest games in the world right now. As a result, the size of the game is also big, about 88 GB. And with every update, it keeps on increasing.
Because the game is large and must be downloaded from the internet, it will always take some time to download on your system. However, if you have a fast internet connection, you can download it quickly. But recently, some users have complained about the game's slow download speed.
If you are one of them, you have come to the right place. This article will discuss tips and tricks on how to make Warzone download faster.
Tips to Make Warzone Download Faster
The download speed primarily depends upon your internet connection. If your internet connection is not good, the download speed will be very slow. To download Warzone fast, if you have a download speed of 10Mbps, you can download it in about 3 hours, which is a fair amount of time.
However, even if you have a great internet speed, your download speed can be slow while downloading Warzone. So, for this, you need to tweak some settings.
Here are some of the tricks to increase your download speed:
Close All the Download and Browsers on Your System
When you download many files simultaneously, your bandwidth or download speed gets divided. So, to give your full download speed to the game, you must close all other downloads that you have queued. 
Another thing that takes a lot of internet speed is your Browser. If you listen to songs on YouTube, stream anything, or have lots of tabs open, it can slow your internet and download speed. So, make sure you have closed your browser before downloading the game.
Many of us have the Windows Update set to Automatic. So, while downloading the game, your system can download Windows Update. So, check the Windows Update once, and if it is downloading, pause it until you download the game.
Check Your Internet Connection and Restart Your Router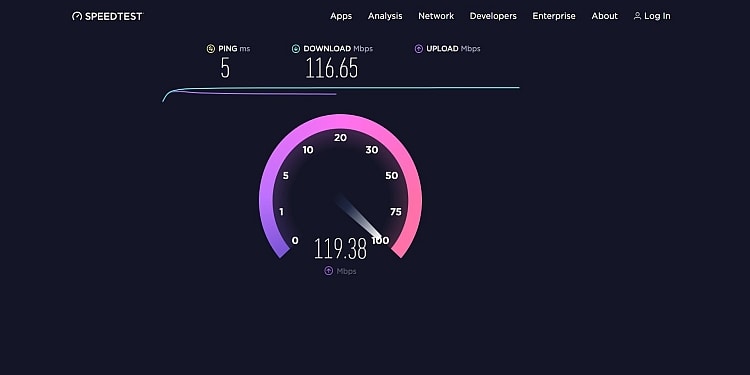 No Internet Service Provider (ISP) has a perfect system or server. Sometimes, your internet can be slow due to a server problem or other problems. So, if your download speed is slow, check your internet connection once. 
You can check your internet download speed, upload speed and ping first. If your download speed is good, then continue downloading. If not, check your Wi-Fi or Ethernet cable. Try Wi-Fi first and check your internet speed. Then, do the same for Ethernet Cable. Use whichever is the fastest.
Also, restart your router once to see if it solves the download speed problem. Don't be far from the router while using Wi-Fi, and use a short-length Ethernet cable to get the optimum speed.
Update Network Adapter Drivers
The internet speed also depends on your network drivers. Out-of-date drivers will make your internet speed slow. So, to be safe, check for the network driver update. These are the steps to update your network driver:
Press the "Windows + R" button and open the Run command.
Here, type "devmgmt.msc" and press "OK."
Now, the Device Manager window will open. Right-click on the Wi-Fi and Ethernet adapter option and click on "Update Driver."
If there is an update, your network adapter drivers will update automatically.
Turn off Network Limit Bandwidth 
On PC, Battle Launcher has an option to Limit the Bandwidth for download speed. It is used when you need to limit the download speed for Warzone and do other things on your PC.
However, we are here talking about achieving maximum download speed or how to download the game faster. So, the limit in network bandwidth must be switched off.
So, to do it, follow these steps:
Open Battle.net Launcher and go to "Settings."
Navigate to the "Downloads" tab and search for "Network Bandwidth."
You will see a tick box for "Limit download bandwidth." If it is ticked, untick it.
This will turn off the network limit bandwidth, and you can download without any limit in download speed. 
Download the Game At Night Time or in the Early Morning
The download speed depends on the internet traffic too. The more individuals use the internet simultaneously, the less bandwidth you will get. The high internet traffic will slow your download speed. So, the best option for you to download is at night or in the early morning when there are very few users on the internet.
This is it for the tips and tricks to maximize the download speed to download Warzone faster. If none of this works, contact your ISP, tell them your problem, and see if they can solve it.