Minecraft is full of passive and cute mobs you can breed, tame, and take to home. Some of them can even travel with you, but do you expect cats to follow you around? Cats are not dogs!
Look, cats in Minecraft behave better than they do in real life. They can sit at your command, follow you around, and love you forever. So, if you were never able to tame your cat, why not try in Minecraft?
You may still want to do it, though, because cats are simply one of the prettiest mobs in the game. Moreover, they do bring some advantages, such as repelling certain enemy mobs.
Where to Find Cats?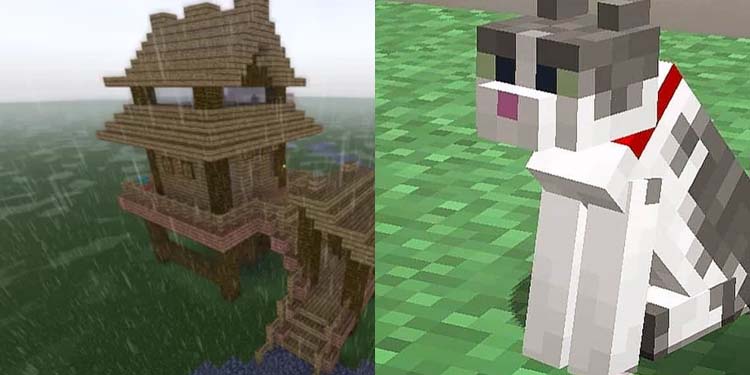 The first step to taming cats is finding them. Afterward, it works in a similar fashion as taming other animals such as horses. In other words, you buy your way to the cat's heart with food.
Cats spawn near villages in every biome, as well as Swamp Huts. However, there're some rules:
 The game spawns a new cat every minute if you or other players and spectators in the server are around villages or Swamp Huts.
Wild cats spawn in villages as long as the village doesn't have more cats than it can support.
The village cat cap (which is five in Bedrock and ten in Java) considers all cats in the area, even your tamed cats. 
In Java, cats spawn in villages if the village has, at least, five claimed beds. It means the village needs five villagers at least, as the rule only counts beds claimed by villagers rather than players. 
In the Bedrock Edition, villages spawn cats periodically to fill a certain requisite—one cat per four claimed beds, and up to five cats for 20 or more claimed beds.
In Java, black cats only spawn during a Full Moon, whereas all other cats spawn with a random appearance. In Bedrock, cats that spawn during a Full Moon have a 50% chance of being black.

Cats spawn inside Swamp Huts the moment the game generates the realm, and it will never respawn. Additional cats will spawn within the hut if the original cat left the hut. 

Cat spawns are not affected by general mob spawn cap.
Lastly, in Bedrock, 25% of cats are kittens. 
Your best bet for finding a cat is going to a village to find a cat, so you need to find a village, and check its surroundings. That's because cats can explore the area and go far.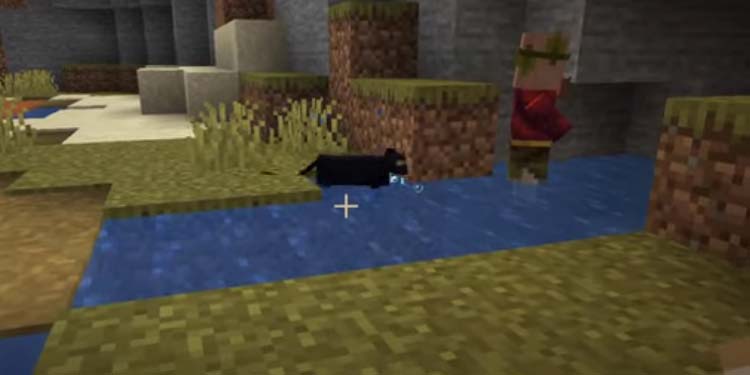 Alternatively, you can always find a cat in a Swamp Hut. Swamp Huts appear in Swamp biomes, and they look like oak buildings sitting above the swamp's waters. You'll need to place blocks to reach it.
Lastly, stray cats are untamed cats, and every cat a Minecraft realm spawns is stray by default. All stray cats may despawn, except for the ones that spawned within a Swamp Hut.
How to Tame Cats?
You can tame any "stray cat," regardless of the color. In any case, after you find a cat, you should realize that it will avoid you. If they see you within 7 blocks, they will run away to set a 16-block distance. 
What you need to do is approach the cat slowly while holding a treat for the cat. Specifically, crouch and walk towards the cat while holding a cod or a salmon.
If you turn or move too quickly, or if you stop holding the treat within 6 blocks, the cat will flee and won't attempt to approach you again.
But if you manage to reach the cat, you can feed it. Just point at the cat and press the Use button to feed the cat with fish.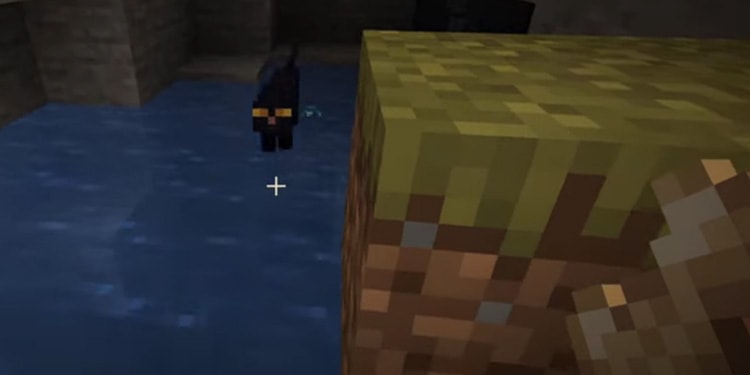 Cats will try to run away, even if you're crouching and holding a cod or a salmon. You have to be patient to get the reward and try various times until you're able to feed the cat.
Anyhow, if you're able to feed the fish to the cat, hear icons will appear above the cat. That means you tamed it, and you only need a single cod or a single salmon to do it.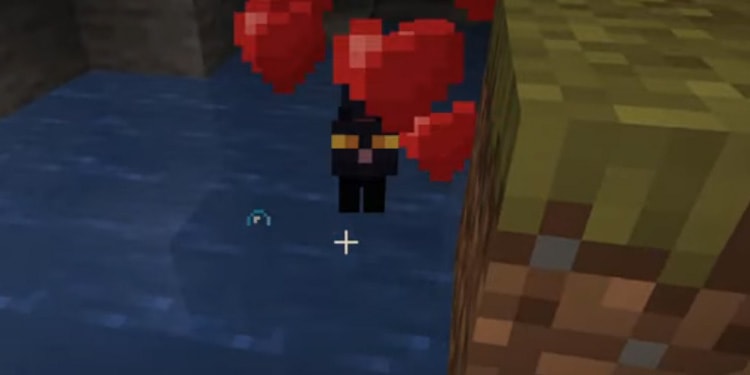 Tamed cats will have a collar. You can dye a collar by equipping a dye and using it on the collar.
That said, you can get raw cod and salmon by fishing. Cod spawns in any oceanic biome; salmon spanws in Frozen Oceans, Cold Oceans, and River biomes.
How Tamed Cats Behave?
Tamed cats will follow you and even explore around you as you move or stay still.
Additionally, they will sit on top of furnaces, beds, and chests when they are close to these types of furniture. Particularly, if the cat sits on top of a chest, you won't be able to open it or use it. 
If the cat sits on the bed, though, you can order it to stand. Alternatively, you can hold a raw fish to lure him away from your bed (and the chest), so that you can use it. Or you can attack it to move it, but why would you?
When you sleep, the cat will sleep next to you, and wake up at the moment you wake up. Moreover, there's a 70% chance that it will give you a gift when you wake up if you sleep at night. Here're the gifts it can offer you:
Rabbit's foot
Rabbit hide
Rotten flesh
Feather
String
Raw chicken
Phantom membrane (this is the rarest loot they can bring)
The gift will appear as loot next to your bed, but that's not the best part of taming a cat. Tamed cats around you will repel creepers (and phantoms as well in the Java edition). So, if you're walking around with a cat, creepers, and phantoms will avoid you.
Last but not least, stray and tamed cats hunt rabbits and baby turtles automatically. They deal 3 hearts of damage to these mobs. That turns them into an automatic food machine, as the animals will leave the loot behind for you to pick up.
Here're some additional tips on tamed cat behavior:
Cats don't take fall damage, but they avoid falling off cliffs.
Cats can enter boats, but if they do, they will trap themselves. If this happens, you can put a lead in the cat to take him away (yes, leads work in cats).
You can heal cats by feeding them.
Tamed cats can teleport to your location when they are far away.
Only one tamed cat can sleep next to you and give you gifts. 
Cats drop strings when they die.
How to Breed a Cat?
You can create cat offspring the same way you breed any other animal in Minecraft. You need to have two cats nearby, and you can build a pen around them.
What you need to do is feed each one with any fish -a single one will do.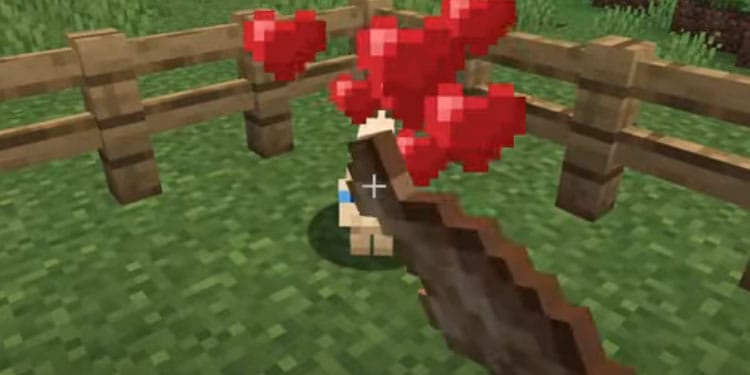 Afterward, the two cats will approach each other and enter "Love Mode." You'll see heart icons popping out by this point.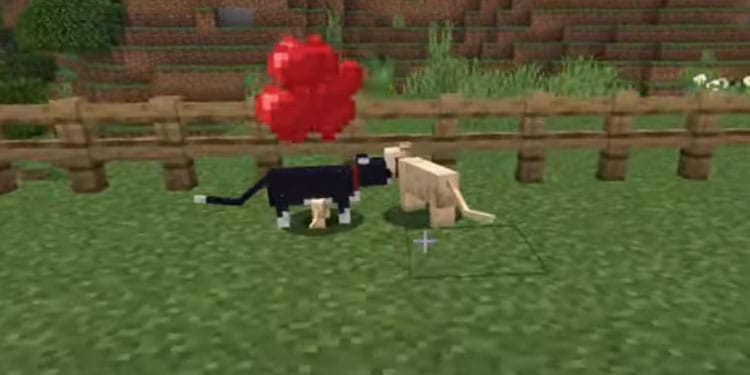 A kitten will appear immediately after Love Mode. The kitten will look like one of the parents, and it will be a tamed cat.