Minecraft has a seemingly endless pit of creative ideas and endeavors. Looking through its possibilities, you may have found farm animals, houses, furniture, decorations, and other items in pink.
Or, sometimes, you may just want to have some fun, customize your world, and express your creativity in pixels. I guess that's when you look for pink dye, a material with limited but fun uses.
The Minecraft Pink Dye is something you can craft, but you can't loot it. It would help if you had your trusty Crafting Table for the job or a bit of luck to buy from Wandering Traders for Emeralds.
Let's learn how to craft it !
Pink Dye Recipes
There're two recipes to craft it. The first one requires flowers you find on the Overworld, while the other relies on mixing other dye colors.
Craft Pink Dye With Flowers
The first recipe is:
Peony, Pink Tulip, or Pink Petals. Put these flowers in the middle of the Crafting Table to get one Pink Dye or 2 Pink Dyes if you use the Peony Flower.
Flowers grow in any type of vegetation above grass and dirt blocks, so it only grows in the Overworld. In rare cases, flowers can spawn in the snowy territory, but only if there're grass or dirt blocks beneath the snow.
Likewise, you can find the Peony flower only in Forest biomes. It doesn't spawn anywhere else.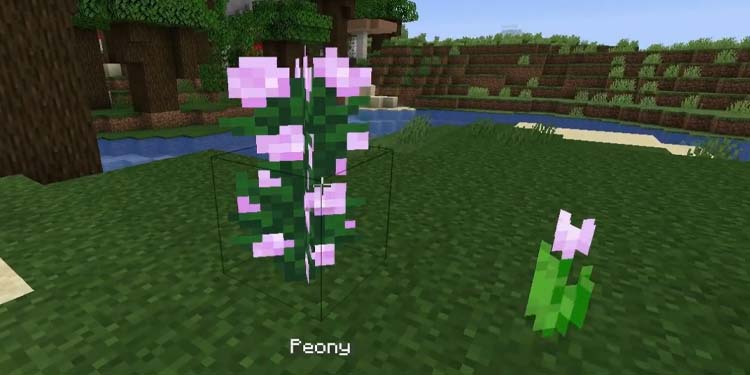 The Tulip spawns mostly in Plains biomes, as well as Forest biomes. Like Peony flowers, the Tulip is fairly abundant and easy to find.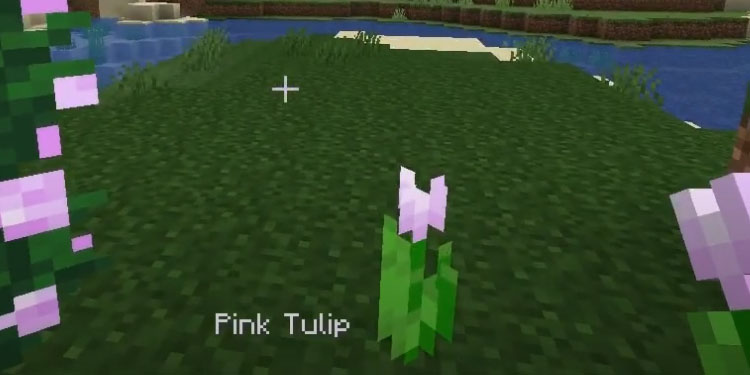 Lastly, Pink Petals spawn in cherry grove biomes. These areas are less common, so you'd have better luck finding the flowers above.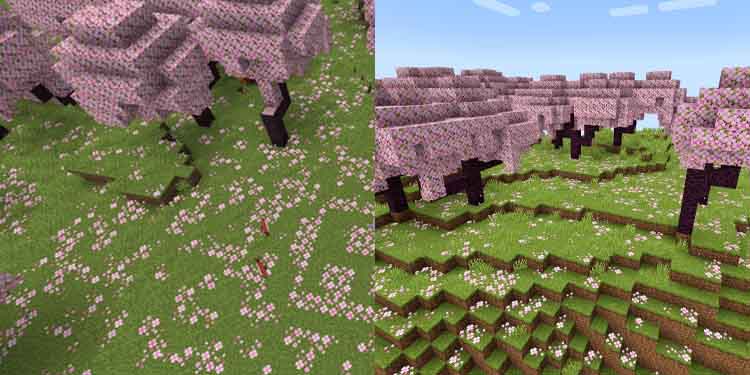 You can pick up any of these flower types with your hands -you don't need any extra tools.
All in all, you'd get the flowers of this recipe with general exploration. I recommend this recipe as it's the easiest one.
Craft Pink Dye With Red Dye
The second and third recipes require Red Dye. It works as follows:
Red Dye and White Dye. Put the Red Dye in the middle left, and the White Dye in the center. It will yield two dies.
To make Red Dye, you can put any of these flowers at the center of the Crafting Table: Poppy, Beetroot, Red Tulip, or Rose Brush. In Particular, you can plant and farm Beetroot so that you could have an infinite amount of Red Dye.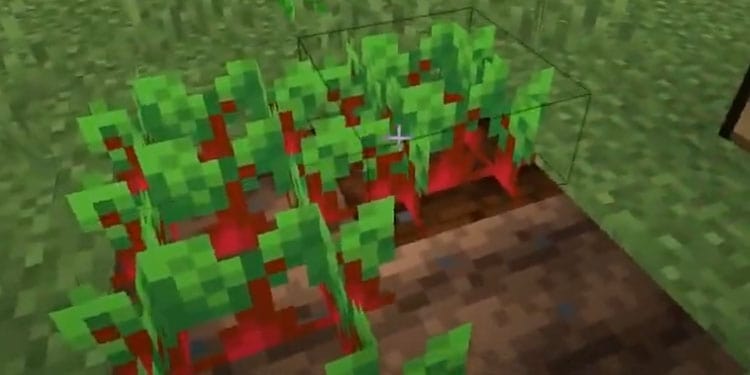 Finally, you can make White Dye by placing a Bone Meal in the middle of the Crafting Table. To find Bone meal, you can hunt any fish mob (like salmon, tropical fish, cod, and pufferfish).
Any have a 5% chance of dropping one Bone Meal, but only on the Java Edition -the item doesn't exist on Bedrock.
The alternative is putting a Lily of the Valley on the Crafting Table. Lilies are fairly common flowers as well.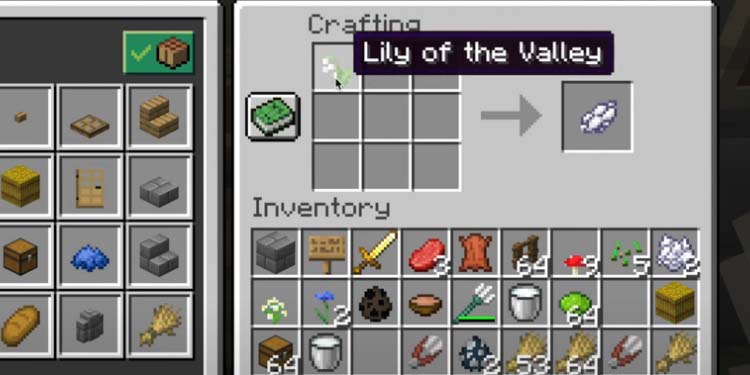 Remember that you can also farm Lilies atop grass and dirt blocks.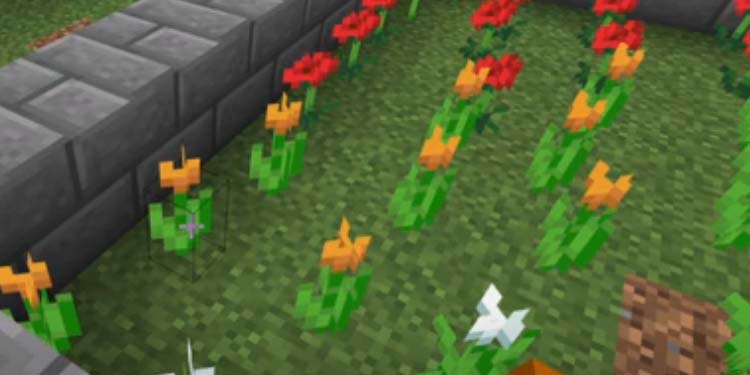 How to Use Pink Dye?
Pink Dye has various uses, and it's an ingredient for various crafting recipes such as creating other dyes, like magenta.
You can apply the dye to a sheep. Then, you can use a sheer to extract up to three blocks of pink wool. There're sixteen colors of wool, any of which you can use to craft banners, beds, carpets, and paintings.
Similarly, you can apply the pink dye on tamed cats and wolves to paint their collars pink.
You can use Pink Dye on beds, glass, terracotta blocks, and white wool blocks to paint it as well.
You can mix eight blocks of glass with a single Pink Dye on the Crafting Table to get eight pink stained glass blocks.
Notably, you can use the pink glasses to make pretty-looking windows.
You can combine the die with gunpowder to get a firework star.
On Bedrock Edition, you can use it to dye shulker boxes, as well as water in cauldrons.
Also, on Bedrock, you can use it to make glow sticks and balloons.
Lastly, you can use it to color-hanging signs and signs.
All other uses are the same for any other dye color. In that regard, Pink Dye is necessary to craft magenta dyes. You can mix the Pink Die with a Lapis Lazuli and a Red Dye on the Crafting Table to get it.