Minecraft has become so massive that saying its survival in the open-world game is not enough. And keeping its plethora of mechanics in check can be challenging. For example, how to tame a fox in Minecraft?
Foxes are "mobs" you can find in the open world. You can tame these NPCs, and they can stay with you. Foxes are a passive mob, but when you tame them, they can attack enemies that attack you.
There's a catch, though. Foxes are wild animals, so you can't tame a fox that already exists. Instead, you have to breed it and tame it as it grows. The process is the same in Creative and Survival modes and across the various Minecraft editions. So, in summary, you can tame a fox as a farm animal; but you can't tame a wild fox.
How to Tame a Fox in Minecraft?
To tame a fox, you must breed a fox. Then, to breed a fox, you must capture two foxes in the wild. That means sneaking to their position and getting close enough to build fences around them.
Once you have two foxes, you need to put them together on a pin and feed them until they produce offspring. Lastly, you will warm the heart of the baby fox with food and care.
It sounds complex, but it's easier than Minecraft mechanics, such as Enchanting or crafting advanced arrow tips. Your reward will be the cutest animal the game has to offer.
Here're the steps we're going to follow:
Find the fox in specific biomes.
Catch two foxes in the wild.
Breed the foxes.
Tame the baby fox.
First, though, here's what you need to catch and breed foxes: a stack of cobblestone, a stack of sweet berries, one lead, and one Nametag.
Now, let's run down these steps to teach you how to tame a fox in Minecraft. We'll explain the process in detail.
Find the Foxes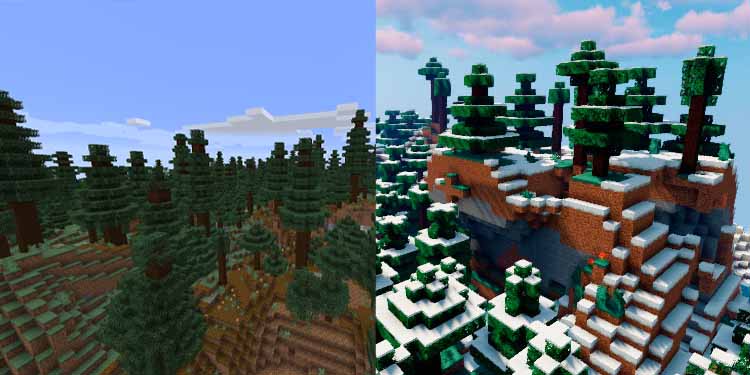 The location of foxes has changed various times throughout Minecraft updates. Currently, you can find them in one of these two places:
Taiga
Old Growth Spruce Taiga
Old Growth Pine Taiga
Snowy Taiga
Grove Biomes
They can also spawn nearby these areas because they wander.
Foxes spawn in groups of four or two, and 5% of foxes in the wild are baby foxes. Moreover, foxes in the snowy biome are white.
Their locations are not exact, as you can imagine. It's up to you to explore these biomes and find the cutest blocky animal available. 
Overall, explore areas with green and large trees or snowy areas with pine trees. Also, explore during the day, as they may be sleeping in the open. They will be alert at night, making them hard to catch.
Catch Two Foxes
As you explore, try to identify two nearby foxes. Foxes are frightened little creatures, so you'd want to be extra sneaky once you find them.
In particular, you'd want to find sleeping foxes. They curl up on the floor, often below trees. Then, when you see your prey, crouch and approach it very slowly.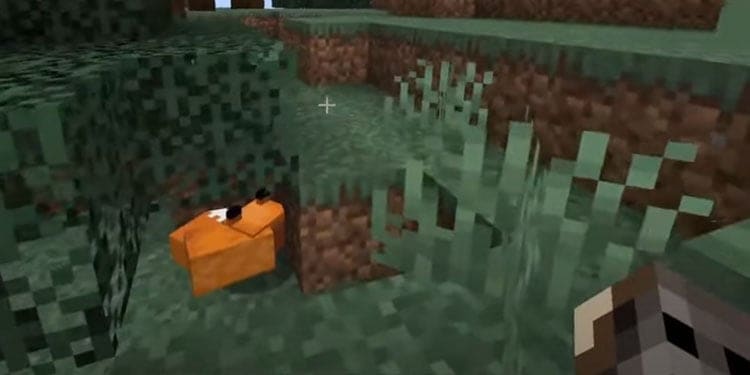 While crouching, trap the fox by building around the animal. I recommended a stack of cobblestones to trap the fox with a three-store wall, but you can use any other material.
In any case, make sure the wall has at least three blocks of height. Otherwise, the fox will jump and escape.
Once you complete the wall, stand up. The fox will realize your presence as soon as you stand, but by this point, it will be too late.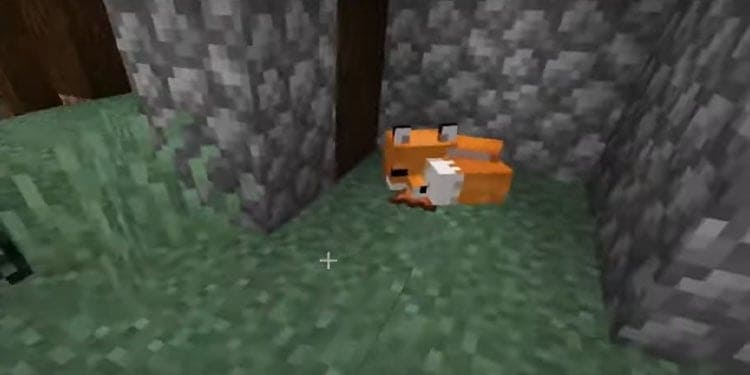 You may trap two foxes sleeping together, but this is rare. You'd likely have to find a nearby sleeping fox and trap it.
Finally, after you trap both foxes, you need to stretch your two fox prisons until they connect. So, use your cobblestones to connect the two areas and your pickaxe to destroy what you need.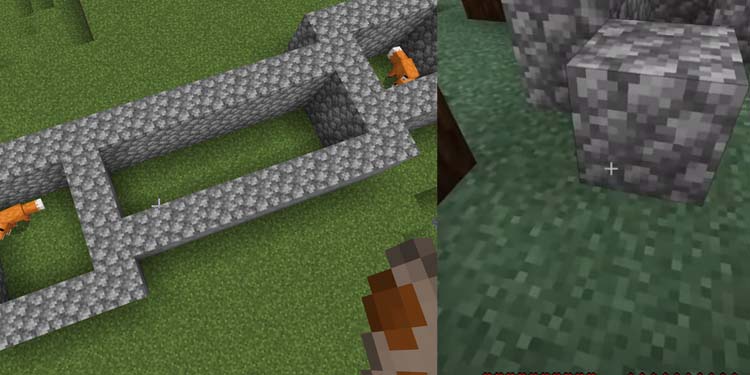 Your ultimate goal is to push the two foxes into a small enclosure, so you can trap them inside.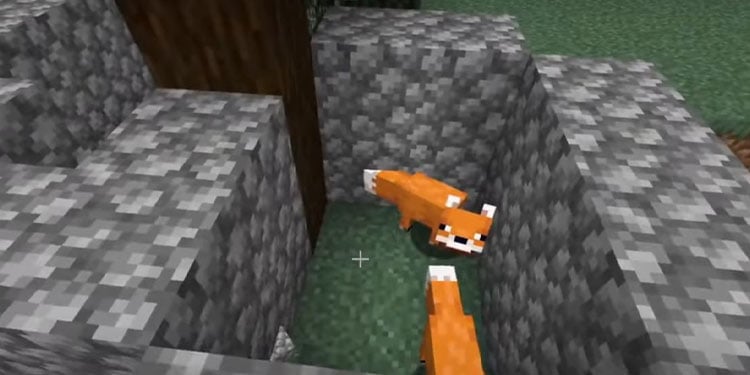 Finally, if you're on Creative Mode, you can simply spawn as many foxes as you'd like and put them together on a small pin.
Breed the Foxes
By now, you should have two adult foxes in a small enclosure. You have to get close to sweet berries on your primary hand, which you can find in green/red bushes in taiga biomes.
Anyhow, use the berries near the foxes to feed the animals. If you crouch as you feed them, it'll be more manageable.
Once you feed the fox with sweet berries (or glow berries), it will enter the "love mode" and produce a baby fox among tons of tiny hearts. The baby fox will spawn in a matter of seconds.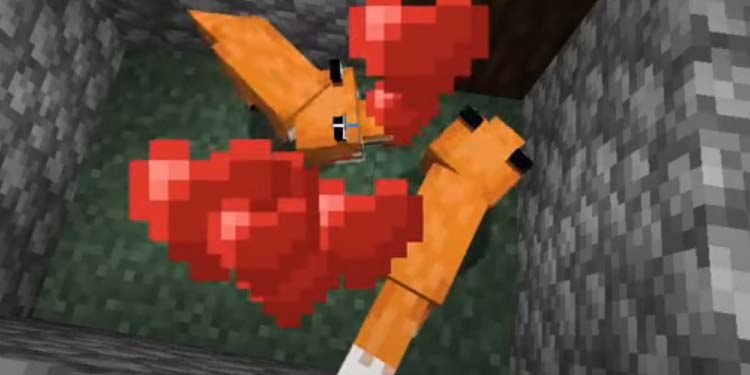 Alternatively, you may have captured a baby fox. If this is the case, you only need the fox to grow.
Either way, the baby fox is what you're looking for, as they come out docile, obedient, and friendly to you.
Tame the Baby Fox
The adult foxes will produce a baby fox as soon as you feed them. Once you see it, feed it with berries to make its growth faster.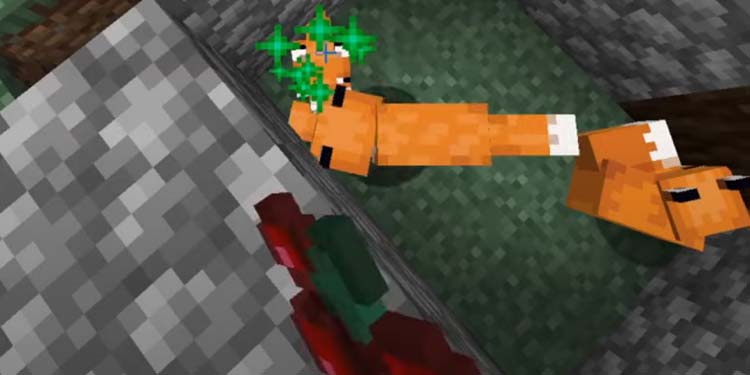 Whether you feed it or not, wait for about 10 minutes until the fox becomes an adult. You'd recognize it because it won't be afraid of you. Instead, it will look at you almost all of the time.
Then, use the Nametag on the fox -put the Nametag on the action bar, use it on the fox, and select a name.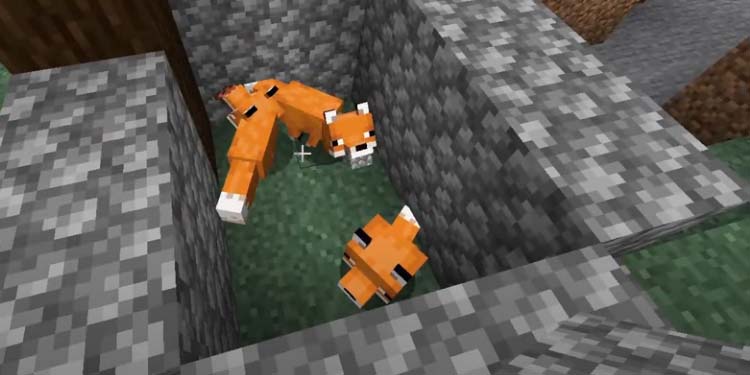 Baby foxes follow their parents. If you take it as a baby, put the leash on it, so it doesn't wander. Then, if you take the fox out of the pin as an adult, take it home with a leash because it may prefer to stick around its parents.
As for the fox parents, they will run away as soon as you open their cage.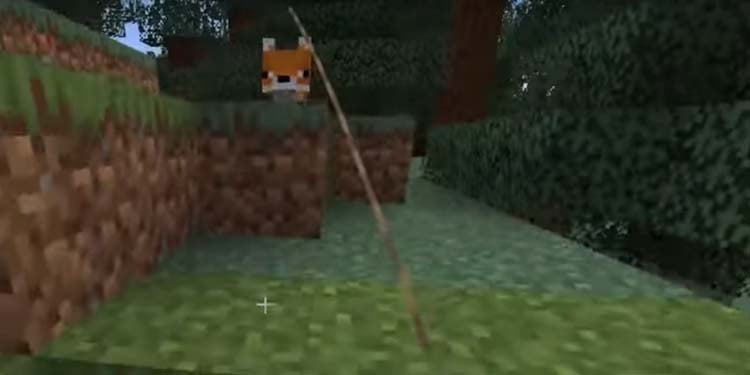 By this point, you have completed the process.
What Can a Tamed Fox Do in Minecraft?
After you take the fox back home with your leash, the fox will trust you, but it won't behave like a tamed wolf or a fox. "Trusting you" means it will stick around your home base, and it won't flee. They won't follow you, though, so if you want to take them for a walk, put the leash on the fox.
Additionally, you can make foxes sit if you interact with the animal while holding an item. If they sit, they will stay in their position until you interact with the fox again. That's the only "order" they follow.
Either way, while tamed foxes are around you, they will attack some of the mobs that attack you. After an attack, it will run and damage it by pouncing and ramming.
These are the mobs that foxes can attack:
Zombies
Husks
Drowned
Zombified Piglins
Skeletons
Strays
Wither skeletons
Phantoms
Silverfish
Spiders
Cave Spiders
Endermites
Vexes
Vindicators
Evokers
Pillagers
Blazes
Ravagers
Blazes
Endermen
Goats
Pandas
Foxes won't attack a mob that doesn't attack you. They won't also attack zombie villagers, wolves, and polar bears. In particular, a tame fox will retreat from polar bears and wolves.