No one can deny that Call of Duty Warzone is one of the toughest and most challenging Battle Royale or FPS games. The game has a massive map and a lot of gameplay modes. The game has perks and many weapons and accessories to make the gameplay suitable for your playstyle.
There are many modes like Battle Royale, Plunder, Rebirth Island, etc. While playing in Squad, the game feels somewhat easy, but the game is very hard in solo. You have to compete against more than 150 players, which is very tough. So, winning a solo match in Warzone is tough as a nail.
How to Win Warzone Solo Every time
Winning in Warzone depends more on your skill. So, the more you play the game, your skills will improve, and you can win the game. But, other than your gaming skills, you need a strategy to win the game.
This guide will discuss some strategies you can use to help you win a Solo match in Warzone.
Drop to a Safe Location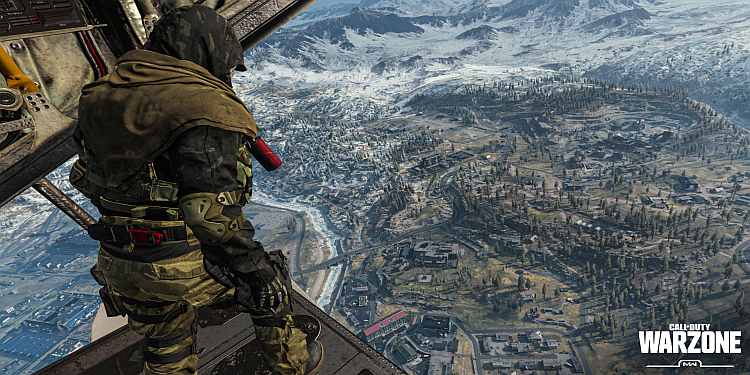 Before you can engage in battle, you have to drop from a plane to a location on the map. And the drop location is very important to your road to the win as in the first eight to ten minutes; many players get killed. Avoid areas where many players are going or are already there.
Scout the area first from your parachute and then only drop to the location with few or no players. The safe places in the game are at the edge of the circle, an area with few buildings, an area with no Contracts available, and an area with no hospitals and stores.
Focus on Looting and Getting Your Loadout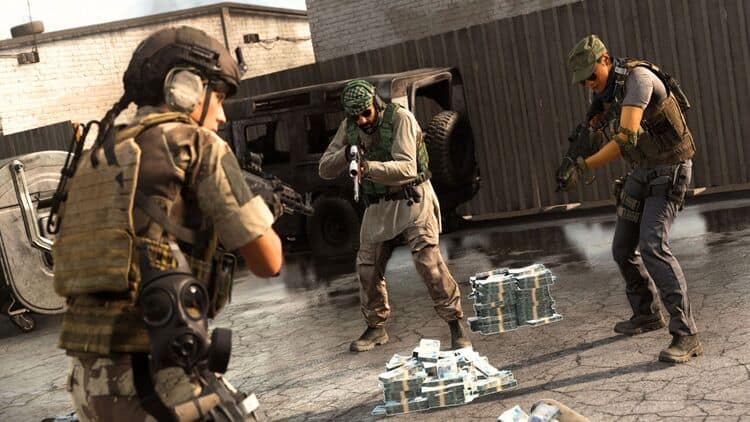 In Standard Battle Royale games, you will not get your loadout. You will have a pistol to kill or defend yourself at the start. But you cannot win the game with a simple gun. You must have a good weapon with great damage, ammunition, etc. Overall, you must have a weapon with great stats to win the game.
So, as soon as you drop to a location, start searching for weapons and attachments. Even if you find an opponent, don't engage unless you have a reliable gun in your hands. In Warzone, you will be with 100 Health, and you can be killed with 3-4 shots. So, search for armor plates and increase your health.
The best way to have a better chance to win the game is to have your Loadout. You have perks and attachments in loadout that will help you a lot in the game. However, you must have 10,000 dollars to get a loadout from Buy Station.
To be safe, earn 15,000 dollars first and then only buy the loadout so that you can also buy a UAV. UAV will help you to know where the enemies are.
If you have no idea how to get your loadout, please check out our guide on how to get loadout.
Use Overpowered or Meta Weapons in Warzone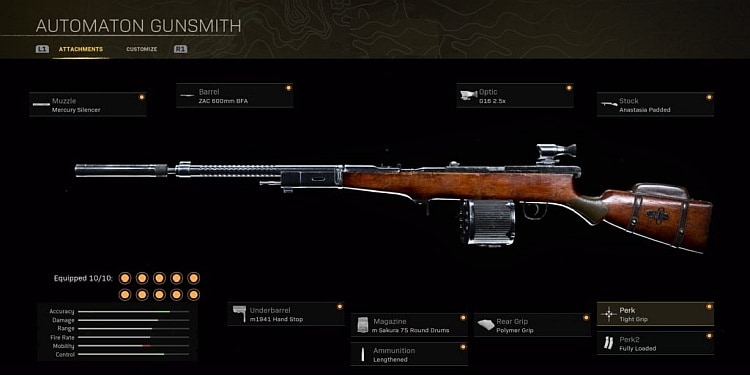 Now that you know how you can increase your chance of winning by using your Loadout, you must be wondering which weapon to use in your loadout. Some weapons and perks in Warzone are overpowered, also known as Meta Weapons. Using these weapons and perks in your loadout can give you an upper hand in the game.
Some of the weapons and perks that are meta in Warzone at the time of writing this article are:
Automaton
MP40
XM4
Owen Gun
Kar98k
Copper Carbine
Bren
PPSh-41
Owen Gun
STG44
Amped (Perk)
Overkill (Perk)
Double Time (Perk)
Use these weapons and perks to increase your chance to win the game in Warzone solo.
Avoid Fighting with Several Players at Once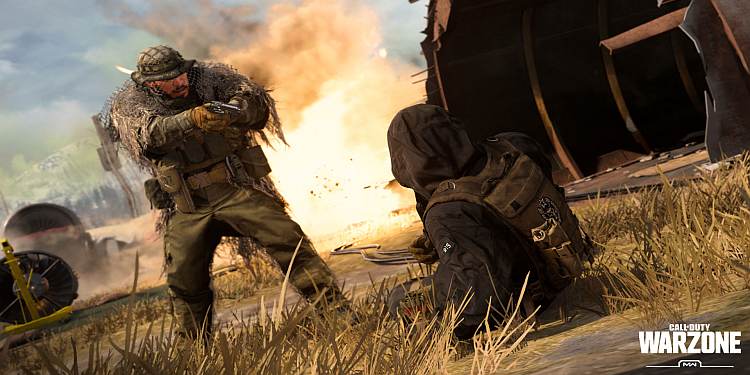 In Warzone, there is always a time when many players are fighting at once. During this time, every player will have an urgency to join a fight as it is very exciting. However, you will likely get killed if you don't have the upper hand or are not in a good position.
So, hold yourself and wait until you have upper hand. Eventually, one out of several players will win the battle and potentially not be in full health. You have to take advantage of that situation and kill the remaining one. Do this until the end of the game.
Always Be in High Ground If Possible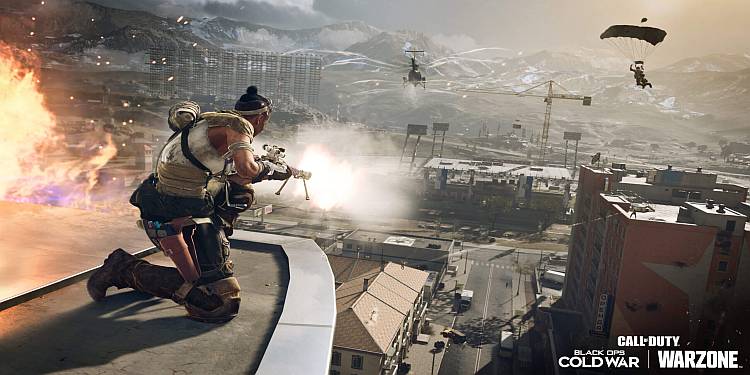 On the ground, you will have very less field of view. And enemy recon will be a little difficult. However, if you take the high ground, you will have a wide view of the battlefield and can easily pick out enemies from the top.
In addition to this, if you have a sniper with you, it will be like icing on the cake. You can silently take out enemies without revealing your location.
Get to the Next Circle as Soon as Possible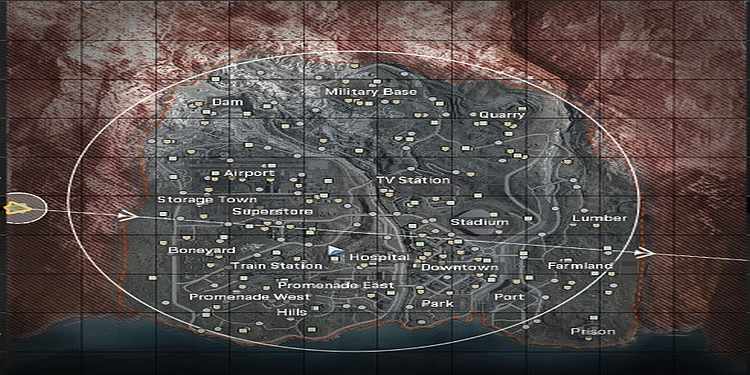 In Warzone, you have to keep on killing enemies and save yourself from the closing circle. If you get into the circle first, you can wait for other players to enter and pick them one by one. If you want kills, stay inside the circle but at the edge and kill whoever comes from outside the circle.
When the final circle comes, if you are in the circle, there is a high chance other players will come from outside the circle, and you will have the advantage over them.
This is it for this guide on how to win Warzone solo. Use these strategies to up your chances of winning the game. But experience matters more. So, if you want to win more and more games, keep on playing and know the game from the inside out.