The game has been a massive hit since its release. With a release date of June 8, 2021, the game has been blessed with a very steady community. Chivalry 2 is released across various platforms such as Playstation4, PlayStation 5, PC, and Xbox Series. Thanks to the dedicated team of Torn Banner Studios, players are now able to experience medieval warfare from a first-person or third-person view. 
Crossplay or Cross-Platform Play is when players from different devices can play together in a single multiplayer game. It bridges the gap between different platforms so Xbox players can join with Playstation and PC players. The same goes with every other console the game is available in.
So the question remains. Does Chivalry 2 have crossplay? Well, yes, but actually, no. It's a question that needs explanation, so I have explained in detail why Chivalry 2 has a crossplay feature, but it's impractical for players across platforms.
Does Chivalry 2 Have Crossplay?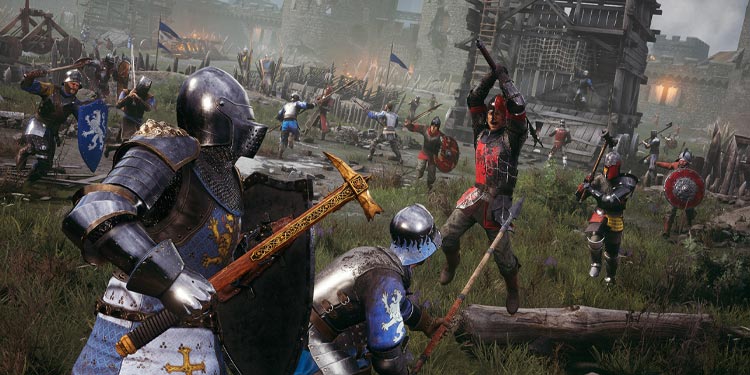 Chivalry 2 players fight in a battleground full of sixty-four players, but does it have crossplay features? The game is available on different platforms, so the answer is yes; it does have crossplay compatibility, but the server chooses random online players to accommodate sixty-four players in a match. 
Fortunately, you can play with your friends on a specific server. You and your friends from another platform can join the same server, but it's extremely difficult to identify your friends, especially on a server crowded with tons of players. The game also fills the gap by placing bots to meet the required number of players.
You can invite people from other platforms just to find them in the lobby playing against you randomly. For now, the party team play is lacking the critical feature, and developers announced they need more time to polish this feature. With constant updates and new modes, we might get the party mode in the near future.
As for now, we can only rely on regional servers and random encounters with friends who can go with or against us on the battlefield.
Chivalry 2 Gameplay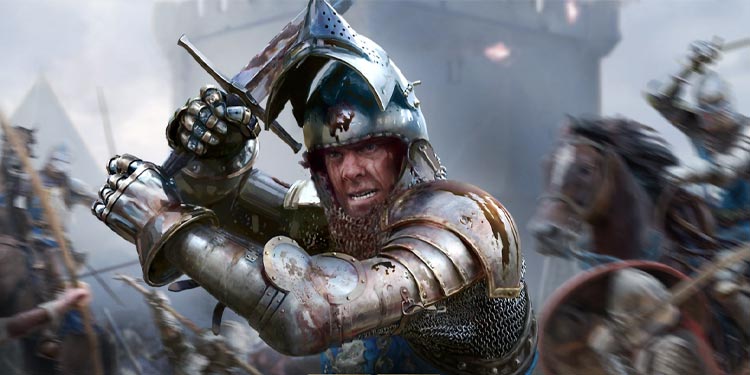 Chivalry 2 is a fantastic game to jump into and have an epic medieval battle with your melee weapons of the medieval age. A multiplayer game where you are placed in a warzone with a total of sixty four players, you can either play with a team of thirty-two players each or go alone in a death match against sixty-three players.  
Although Chivalry 2 strives for realistic and vibrant graphics, the gameplay is mainly focused on arcade style, where you can go on hacking and slashing players' limbs off, and still, they fight you with their remaining arms. A gruesome battle but a fun one to experience.