There is sheer fun and excitement in playing games with our friends. Be it online or offline, games between friends make a great time for all. Be it competitive or just for a good time, there is a pool of games that you can try on your iPhone devices.
From a competitive race to mind-bending puzzle games, you can play a surplus amount of games on your iPhone. But there are many multiplayer games worth your time and may ruin your moments with your friends. So, considering all the basics of great multiplayer, we have compiled a list of the best iPhone games to play with your friends. We hope you will have a great time playing these games.
Best iPhone Games to Play With Friends
It creates a whole lot of new experiences when you play new games with your friends and family. So, picking the right games at the right movement is essential. To help you in this regard, you can check the following games and have a great time that won't disappoint you in almost all situations.
Among Us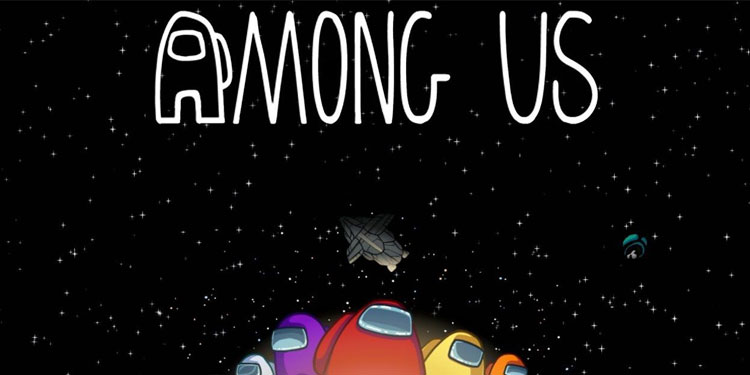 In the vastness of space, there is a small spaceship. There are various astronauts in the game, but there is an imposter among them who is hunting them down one by one. You can play both as the imposter and the crewmates.
If you are the imposter in the game, you have to kill the crewmates one by one without getting caught. But if you are crewmates, you have to do your tasks, and you have the responsibility to catch the imposter and throw it out of the spaceship.
But lying, manipulation, and lack of judgment among the players make this one of the most hilarious games to play with friends. It is a reminder that to win the game, dont lose your friend.
Fortnite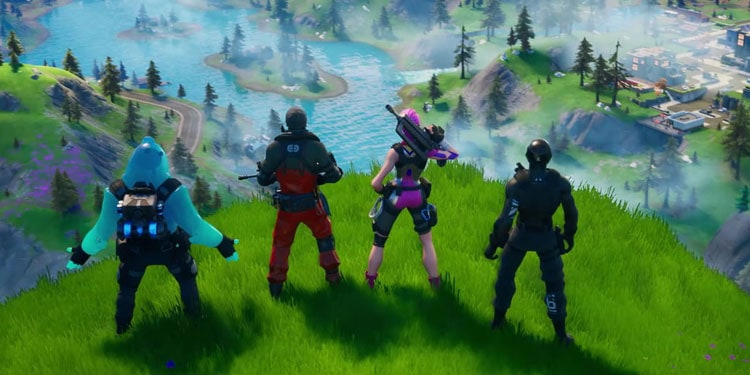 Fortnite is one of the globally acclaimed games that offers one of the best gaming experiences on almost all platforms. Now, you can play the same game on your iPhone with your friends and family. The graphics and the gameplay are very immersive.
Fortnite is a battle royale game that pits players against each other in some dystopian land. You have a plethora of gun characters, and various building attributes that you can use to your advantage and win the game.
This game is played with up to three friends. You can assign each different player responsibilities, like a long-range fighter, a medic guy, a short-range specialist, and an in-game leader. This is a very competitive game so playing with your friends is the best way to enjoy this game.
PUBG MOBILE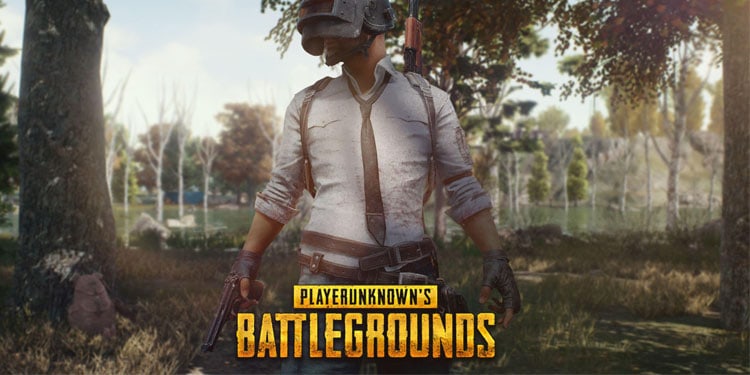 Pubg mobile is a competitive battle royale game in which you and your teammates spawn into a war-torn island with nothing but clothes. Now, you must collect the arsenal, melee, explosives, and health kit to survive and kill the other player who spawned on the island.
There are 100 players spawned on the map with the same mission to kill each other and get the chicken dinner. Moreover, You can play this game with up to three friends. You can assign various responsibilities to each of the players and help each other to get a 'winner-winner chicken dinner'.
There are different modes in the game, but the most fun and immersive mode is the classic mode. In classic mode, there are various maps you can choose and play. Furthermore, you can play this game in both first-person view and third-person view.
Heads Up!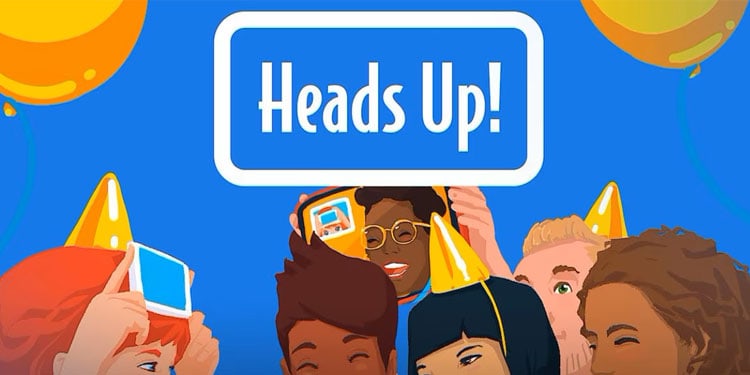 Developed by Warner Bros., this game has revolutionized the charades for the app generation people. This is a hilarious game that will keep you laughing throughout the game and makes your party or get-together more fun.
The game is very simple, yet it is very hard to guess the right answer. To play the game, one player has to put the iPhone on his head, and the other player has to guess the answer within a certain time.
There are various categories to choose from. Select your preferred character and keep guessing till you get the right answer. If you dont know the right answer, you can pass the round and play the next round.
Now, this game is also available through various online meeting apps like zoom and facetime. You can now have a great time with your friends through these apps.
Table Tennis Touch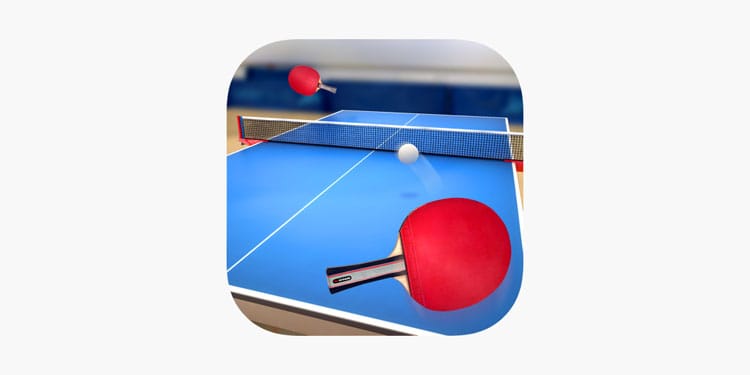 Table tennis is a great sport to play with friends, but due to time constraints and schedules, it is difficult to come together and play. But now don't you worry, you can play table tennis on your phone with your friends. You can play this game online, multiplayer, or locally with your friends.
Table tennis touch has a realistic approach to its gameplay. The physics and the control of the game are very precise. And also, there is a slight learning curve in this game. In career mode, you have to move your way up to become the best player in the game.
Initially, there are weaker opponents, but the opponents get stronger as you progress. But to play multiplayer, you need to harness your skills and smash the ball.
Super Stickman Golf 3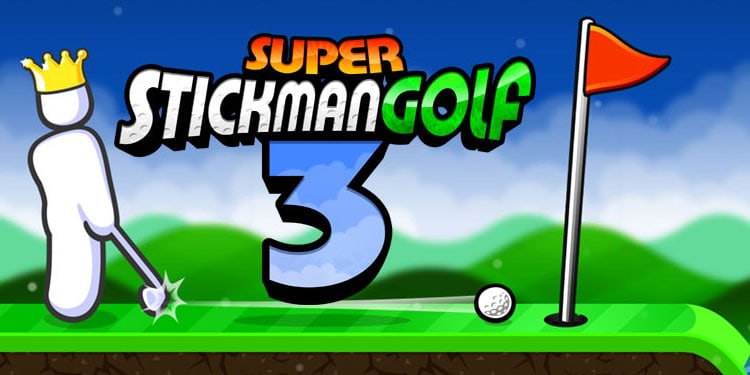 Super stickman golf 3 is one of the most exciting and immersive golf games that you can enjoy with your friends. Explore the various funny and quirky golf courses with your friends, and get ready to put the ball in the hole. The control of the game is very easy, with very few options.
The gameplay is very simple and fast. You are supposed to put the ball in the hole first. If you get the ball into the hole first, you get more points. There are various golf courses available that you need to win to win the whole game against your friend.
Spaceteam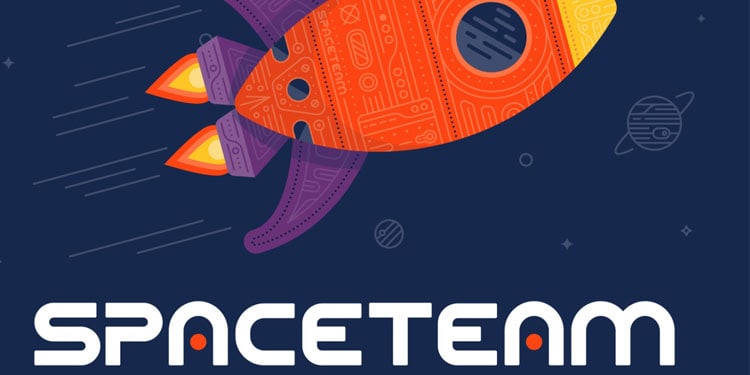 If you are into space travel and screaming at your friend, then this may be perfect for you. The premise of the game is very simple. You just have to press the button cordially in the right order.
You are on the ever-running ship, and you are supposed to keep the spaceship running in the endless void of space by flipping some weird switches. But the catch is, you need to time your switch perfectly, and you need to listen to your friends very carefully. They are the one who tells you to flip certain switches in the game.
You can plate this game with two to eight friends. This game is a lot of fun if you play with a minimum of five friends. The more people, the more confusion, the more quarreling, and the more shouting occurs.
Exploding Kittens®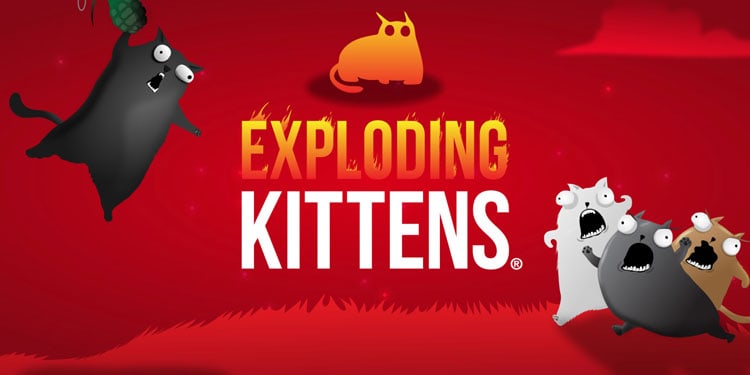 This is a hilarious game to play with your friends. The constant threat of getting exploded in the game makes it more fun and enjoyable. The main gameplay of the game is not to pick the exploding card in the game.
If you pick one, you are drop dead. But you have a chance to stay in the game if you have Defuse card, which neutralizes the exploding card. Other players need to finish the game to play again. It seems simple enough, don't you think? Well, it is a tough game that requires lots of creativity and strategy if you want to win.
There are six different cards in the game. Each card has its own attributes and power, so you need to choose very wisely, but luck is the essential thing in the game. But if you need to use the card very wisely and tactically, then you dont need to have luck.
Mario Kart Tour
Developed by Nintendo Co., Ltd., Mario Kart tour is one of the most fun racing games that you can play with your friends. Explore and race in the weird race course with your friends in this game.
You can set your own rules, own limit, own speed, and have a great time. And the great thing about this game is that you can control, drift and kill the opponent with one finger.
In the game, there can be up to seven players. But if you play the multiplayer mode, you can't rank up in the game. Furthermore, there are various modes in multiplayer that you can play and enjoy.
Sky: Children of the Light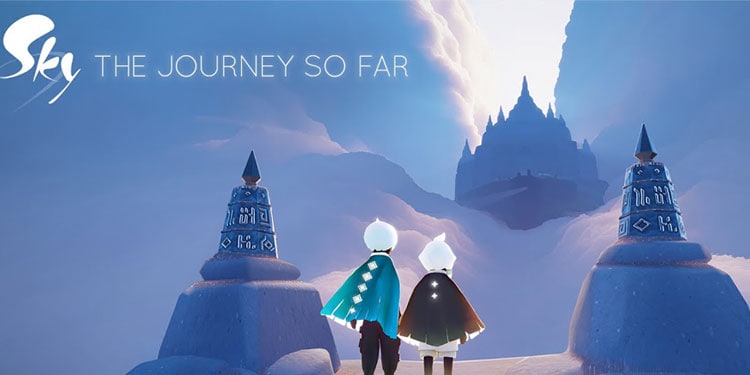 Sky: Children the Light is one of the most human games that you can play with your friends. There is no competition, no pressure of winning or losing, but just a game to help each other and have a great time. This game will make your bond better and make you communicate with your close friends more.
The game is set in the sky where you can do anything; you can play instruments, talk and fly through the clouds and explores the vivid possibilities that lie ahead. But in this beautiful world, darkness looms, so you must guide the spirit star back home.
You can venture into different beautiful places, explore the dark realm and save various souls and have fun in this smooth-sailing game.
Words With Friends 2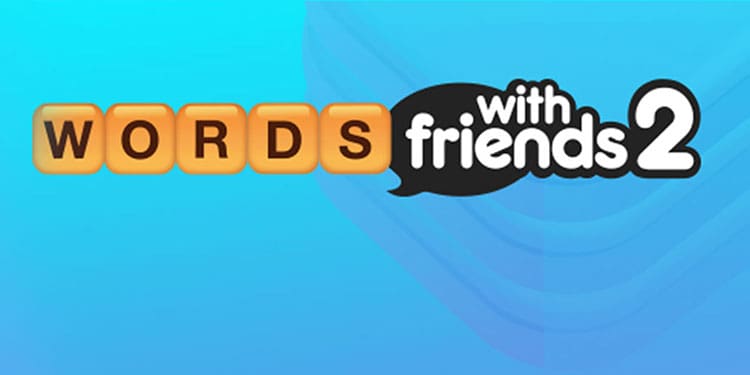 Word games 2 with friends are always fun to play with your friends. Now, you can enjoy the word game on your iPhone. Whether you want to sharpen your brain or have a chill time with your friends, then you can play Words with friends.
You have to be very sharp and creative when you play this game. You need to discuss and talk about it before you construct the words from random permutations and combinations of letters in the game.
Trivia Crack
Developed by Etermax, Trivia Crack is a trivia game that you can enjoy with your friend or anyone online. The gameplay is very simple, yet the answers are very tough. Willy is the wheel spinner who spins the wheel, which generates the random question.
There are varieties of questions and trivia that you need to answer. You can play it online, or you can play it locally with your friends. Be the first one to answer the question correctly and wear an invisible crown of being the smartest person in the game.
8 Ball Pool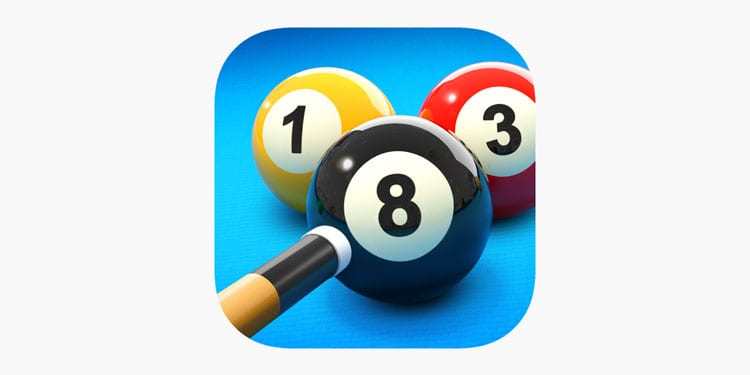 Pool games are very fun to play among friends. You can play to pass your time and have fun in general. And now, you can play pool games with your friends on your iPhones. You just have to download the 8 Ball Pool on your iPhone device and have a great time playing this amazing game.
This game is easy to pick up but very hard to master. You need precise calculations of where you want the cue ball to go. You need to perfect power and perfect angle.
Crash of Cars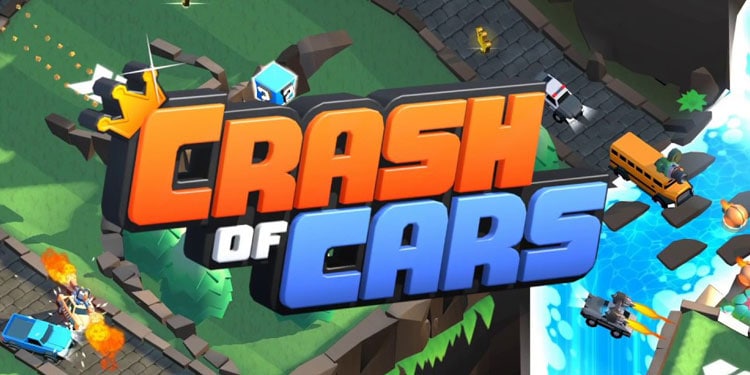 If you want to play a competitive game with your friends, this game may be the perfect one. The game is very simple; you need to collect the most crown until your care gets destroyed.
Use the power-ups and many abilities and smash your opponent's cars out of the game. But keep in mind that the more crown you collect, the bigger target you become. So, you need to play this game very strategically and very cleverly to win over your friends.