The adrenaline-rushing action and the bewildering adventure coupled with immersive gameplay are the core of the Elder Scrolls game. Elder Scrolls successfully encapsulates riveting storytelling in the open-world genres to offer one of the best gaming experiences.
Are you tired of playing all the editions of Elder Scrolls for uncountable times and want that sheer thrill and excitement in other games alike? There are a limited number of games that matches the finesse and world-building of Elder Scrolls. If you want more of it to quench your thirst, then here are the games you can play right now.
The Witcher 3: Wild Hunt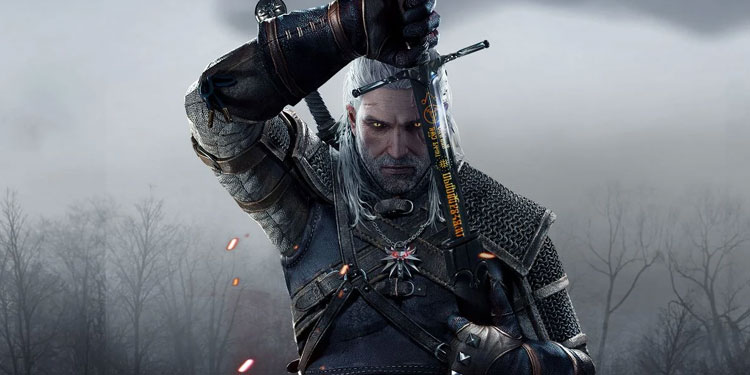 This is undoubtedly one of the best action-adventure games, and rightly so; the game offers an immersive gaming experience. The fleshed-out character, stunning visuals, engrossing action sequences, and enduring yet satisfying adventure makes this game an experience of a lifetime. 
An open world constructed around a storyline never disappoints you. This game follows the story of the heroic monster slaughterer who is on a quest to find Ciri. In this adventure, he encounters various characters that give him various side quests, missions, and information. 
You have the freedom to walk around anywhere in this world. Explore the world, and kill the monsters with your powerful melee and some lethal magical attacks.
Legend of Zelda: Breath of the Wild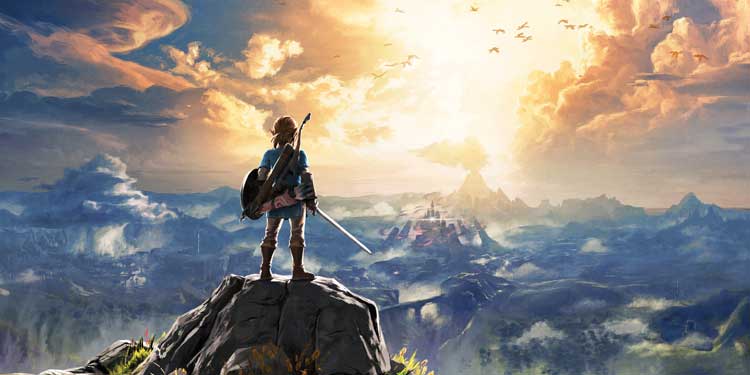 The sheer excitement and freedom this game offers is spelling-binding. The vast open world of Hyrule is vibrant and expansive, and the cell shading graphics further enhance the gaming experience by folds. 
Legend of Zelda: Breath of the Wild follows the story of Link, who has now woken up from a great sleep. He is not aware of anything, he is stripped of his memories, so he is searching for his past to find what really happened. In this quest, he also finds out the motive of evil Calamity Ganon and tries to stop it.
It is an open-world game that does not restrict you from exploring anywhere in its expansive world. In your path, solve various physic-based puzzles, and brawl with various demons and monsters. A Link has a plethora of skills under his belt, so use them to solve puzzles and move on with the game.
Fallout 4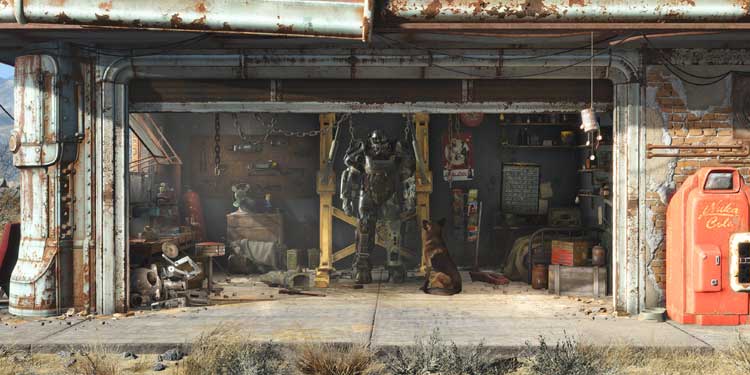 This game is developed by the creator of the Elder Scrolls, so get prepared to dive into the layered, immersive action-adventure game that binds you with its breathtaking graphics and riveting gameplay.
The world of Fallout 4 is very unforgiving. There are dangerous monsters, menacing robots roaming around to kill those alive. You play as the survivor of the devastating incident of Fallout 3.
Now, you navigate the character to find his daughter and save the world from another devastating attack. Explore the vastness of the world, go no to various missions, slash the robots, use powerful machinery to wipe off zombies and robots, and save the world.
In this open-world game, there are various things you can do. You can venture into various missions, kill enemies, collect various resources and craft them.
Horizon Zero Dawn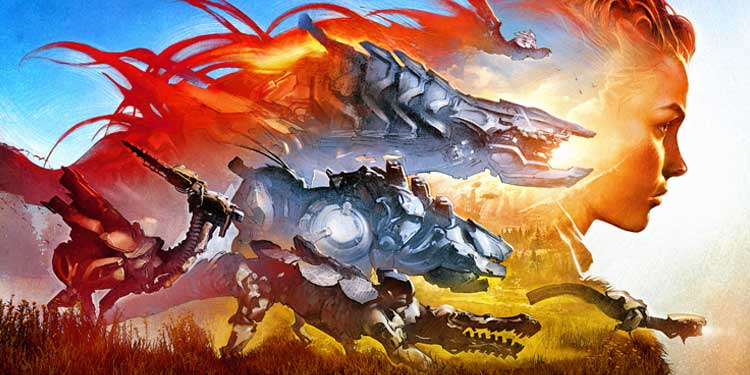 The setting of the game is very intriguing and manages to set up one of the most interesting plots that engross any action-adventure game fanatic. This game revolves around the huntress, who is unaware of her past. When she wakes up, she sees a devastating world that is run by robots and machinery.
Now, she must venture into a dangerous mission, fight menacing robots with a plethora of weapons and save the world and bring back the peace. The inventory homes the best weapons for any range and different skills that you can earn as you progress through the game.
The combat and action feel very responsive because of its optimized gameplay. The AI enemies are sometimes very tough to kill, so you need to use different resources.
Kingdoms of Amalur: Reckoning
This game has a great resemblance to the Elder Scrolls as the lead designer of Elder Scrolls IV: Oblivion worked on this game. Set in the fictional world of Faelands, this game follows the story of a mortal being who is brought back to life from death.
This action RPG integrates the right tone, immersive world-building, and a good storyline to hook the players from the initial frame of the game. On top of that, this game features one of the best action combat mechanics to date. The action does not feel lagged or forced because of the well-choreographed sequences.
Furthermore, you can explore the rich world of Amalur, venture into various adventures, and kill the enemies that come your way. 
Elden Ring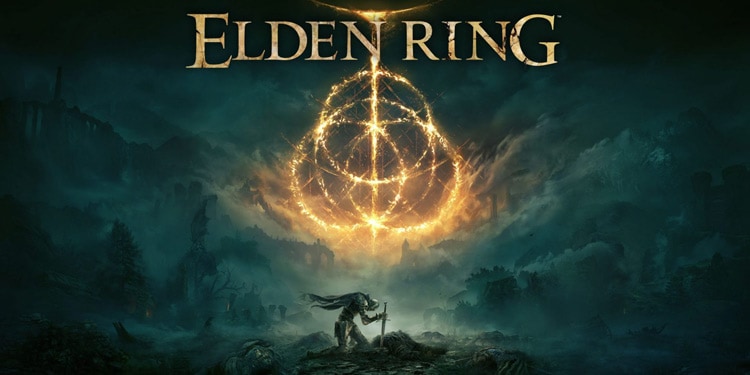 Awarded as the game of the year 2022, Elden Ring is a must-play action-adventure game. It is a third-person game that keeps combat, action, and exploration as the key components. To enhance the gaming experience, it features great overall world-building, stunning graphic design, and a setup of a world that is scary yet fun.
This game probably is one of the most difficult games to complete. From the initial level, this game test you and sometimes even frustrates you. You need good skills and good melee to win over any enemies, and each enemy needs a different approach to kill. Earn the skill, explore various places, and becomes the Elden lord.
The action in this game is satisfying, but it will frustrate you. There are a plethora of enemies that you encounter. These enemies have different fighting styles, different magical power, and skills, so you need to adopt their ways and kill them.
Greedfall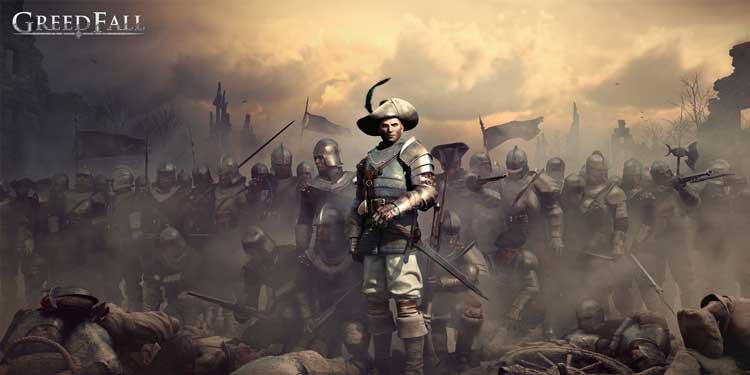 Greedfall ticks all the boxes that a great action-adventure RPG game requires. It sets up a great storyline and manages to build an engrossing world that hooks the players.
Similarly, the combat and overall mechanics of the game are very impressive. There are different playable characters that have different attributes, different skills, and fighting skills. So, this game requires a learning curve.
You need to maintain diplomatic relations with other kingdoms and wage war against a kingdom that is relatively weak. Each decision you make has a ripple effect on the game and greatly affects the course of the game, so you need to be wise and make a decision.
God Of War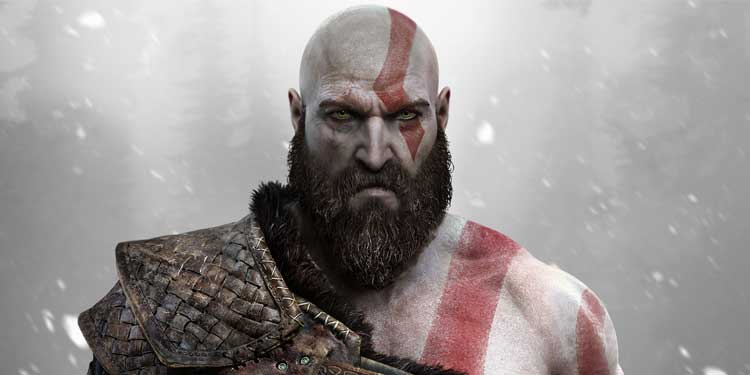 God of War probably ranks as one of the best action-adventure games that you can play right now. With the engrossing storyline, immersive visuals, great action sequences, and alluding music score, this game bind you in its fictional world of Gods.
This game revolves around Kratos, who is in to journey to disperse the ashes of his dead wife. On this journey, his innocent son accompanies him. Although he sets out with an innocent motivation, the gods, demons, and powerful entities have different plans for him. So, now, he must fight and kill various gods and demons.
The core of gameplay is brutal action sequences and puzzle-solving elements. On your journey, there will be various puzzles that you need to solve with the son and move forward with the plot. Similarly, the expansive world of God of War has different quests and missions to unlock the skills.
Mass Effect 2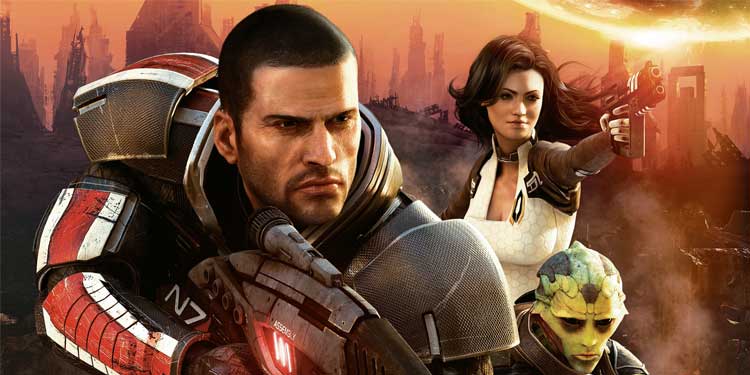 There is no better example of how to make a sequel than Mass Effect 2. This game manages to add all the essential features to make it one of the best action roleplaying games. At its core, it is a third-person shooter game set in space.
Set in the milky way galaxy, this game revolves around Commander Shepard, who is tasked to kill the insectoid alien who is causing havoc in the world. Select the class, customize your character as you want and go into various space adventures.
The gunplay of this game is very satisfying because of the optimized gameplay and immersive graphics. This game features a plethora of guns and arsenal that you can unlock as you progress through the game.
The Elder Scrolls Online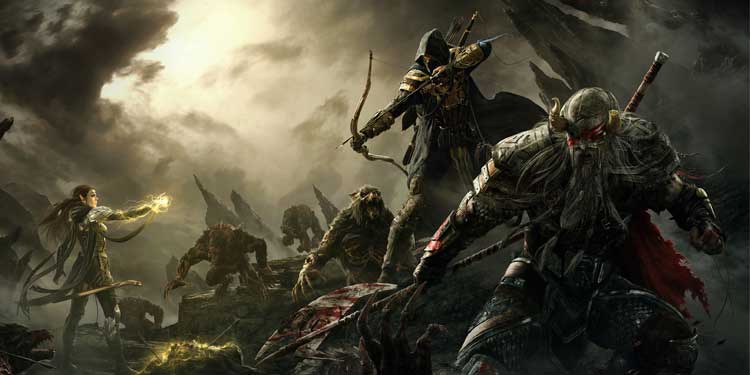 The fictional world-building of The Elder Scrolls Online, with its flesh-out character study, makes this game a must-play game in Elder Scrolls series. It is an MMORPG game in which you can venture into various adventures with your friends and fight against enemies that cross your path.
The gameplay is different from other Elder Scrolls games, but it has the essence of the original. In this game, you can craft, loot for resources, and make your weapons and armor. You can steer the game as you wish.
Similarly, there are various multiplayer modes that you can play with your friends. Explore the vastness of the world, and have a great adventure with different players.
Assassin's Creed: Valhalla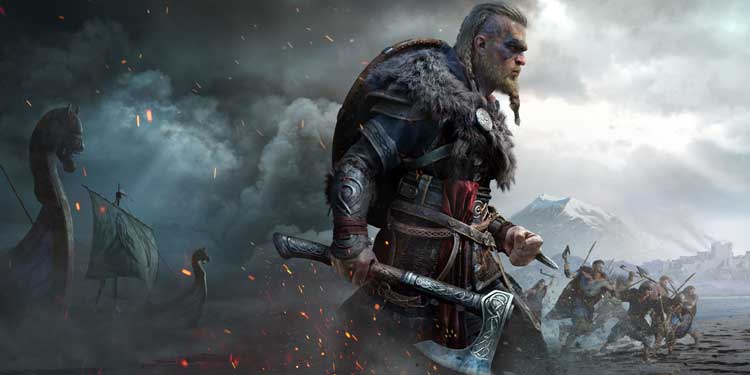 In this action-adventure game, you assume the role of Eivor Varinsdottir and her brothers. They are on a quest to conquer the land of New England. But they got entangled in the century-long war, and they must fight their way out.
Assassin's Creed: Valhalla is an open-world game with a great storyline and immersive graphics. On top of that, the action sequences and adventure are top-notch and offer one fun gaming time.
Ghost of Tsushima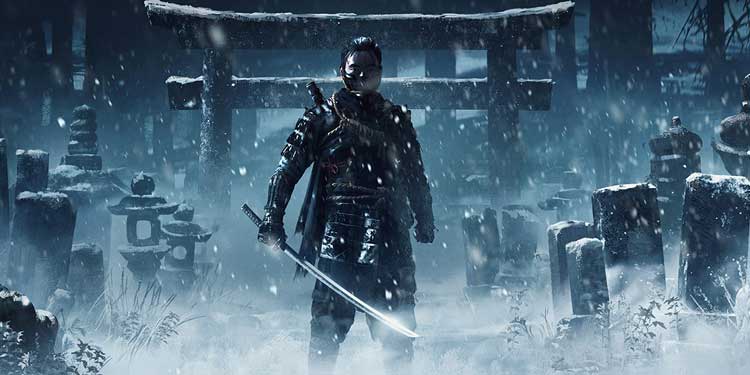 Ghost of Tsushima is a visual spectacle. The cinematic storytelling, well-balanced action sequences, and movie-like world-building make this game the best action-adventure samurai game to play right now.
Set on Tsushima Island, this game follows the story of the fearless samurai who wears his heart on his sleeve. There is a great sound samurai community on this island.
One unfortunate day,  Mogul fighters led by Khotun Khan wage war against the people of this community. No one from the community came out alive except Jin Sakai. So, now he must take revenge.