Call of duty: Warzone has taken the world by storm and has its name just beside Fortnite and PUBG. Similar to these two famous battle royal games, Warzone too is not available on Mac and can only be played non conventionally.
There is no any news from Mac to release its official version of warzone any time soon but due to constant concern from many Mac players, developers have built software and gaming services specifically for non-gaming devices.
It takes a bit of software support and you will be playing Warzone on Mac in no time.
Warzone as we speak of now has 2 games, the classic warzone and Warzone 2.0, both of which can be accessed on Mac through various means. We will be talking about different methods you can play Warzone and set them up on your Mac. 
Cloud Gaming 
If you want to play warzone directly without any download or installation then Cloud gaming is here to aid you. It also save your Mac from overheating because the game you play is loaded on a powerful computer across the network server.
All you need is a super-speed internet connection to have a lightning-fast response rate without any latency. Connection speed is the only drawback and advantage of Cloud gaming depending on your internet package. If you have an average of 400MBps internet service then by all means, go for cloud gaming.
Cloud gaming for Warzone is available in Boosteroid, Shadow, and airgpu.  Check if you have a regional server available in your country before purchasing these cloud gaming services.  
Virtual Machines
There are a number of Virtual machines that simulate Windows operating systems on Mac. Here we will use two specific VM software :Parallels Desktop and Boot Camp Assistant.
Boot Camp Assistant.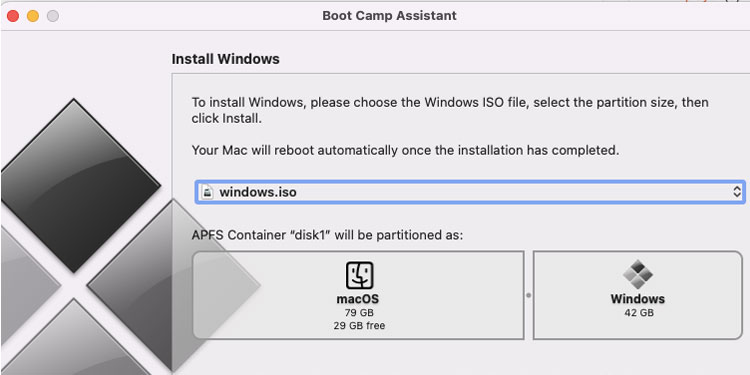 Boot Camp Assistant is a virtual machine that is only available for Intel Macs. That means, if your Mac device has an Intel processor then you can find Boot Camp Preinstall in your macOS.
You can check your device description by clicking on the apple logo on the top left and clicking on the About This Mac option. You can view your device information mentioning intel for processor or M1 chip. We need intel for Boot Camp, so if your processor is an M1 chip, you must download and install Parallels Desktop. 
Boot Camp only acts as a simulator for Windows. To run windows in Boot Camp, you need to download the Windows image file and set it up through Boot Camp virtual machine. Check out my article on downloading and installing Windows on macOS through Boot Camp.
Parallels Desktop For MacOS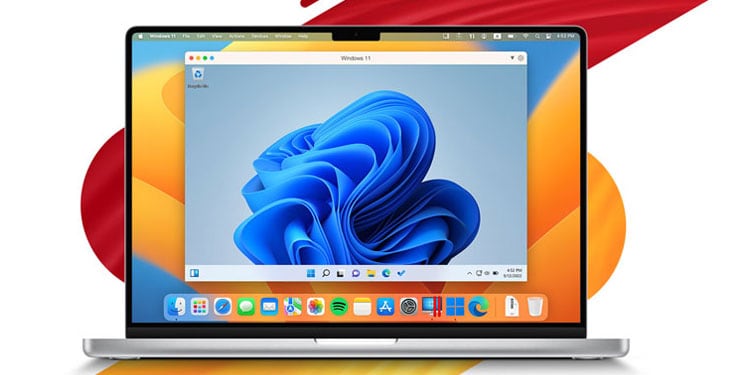 Installing Parallels Desktop is quick and simple. It automatically downloads the Windows and all you have to do is finish the Windows setup. While Boot Camp requires your computer to boot for switching between Mac0S and Windows, Parallels allows Windows to load inside the Mac desktop.  It works like a second software without a performance drop. 
You can go through my other article describing steps and guides for downloading and installing Parallels Desktop for macOS users.
Installing Warzone
After installing and loading up Windows operating on your macOS, go to the browser and download steam or Battle.net software to install Warzone. Call of Duty: Warzone has a file size of 38.6 GB so remember to make enough virtual space inside windows OS to install Warzone.