With the release of Warzone 2.0, the Call of Duty franchise has given its players a new reason to drop onto the battlefield and fight for glory. Warzone 2.0 sees the return of some of the all-time favorite weapons as well as the addition of new ones. With an all-new map and game mode, the hype for this game is even better than the previous one. 
However, like with any other game, the new game also brings a new ranking of all the weapons in the game. There are a variety of new and old weapons in Al Mazrah, and while it's only been a couple of weeks since its release, players have quickly managed to find out which weapons are better than the rest. In this article, we have listed the best SMGs, one of the most popular weapons in Warzone 2.0.
Best SMGs in Warzone 2.0
While all of the SMGs are extremely deadly in close-quarter combat, some are clearly better than others by a huge margin. Whether it's a bullet velocity or a recoil pattern, some SMGs overtake others in various ways and have been able to make a name for themselves within a short period of time. Here are all the SMGs in Warzone 2.0 ranked from best to worst.
FSS Hurricane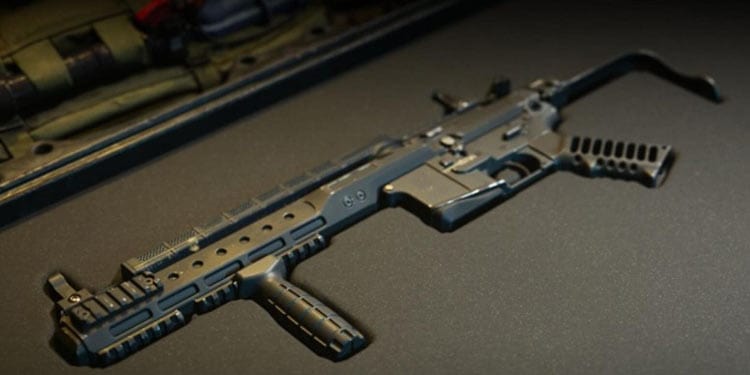 FSS Hurricane was an overpowered SMG in Modern Warfare 2, even before the launch of Warzone 2.0. With Warzone 2.0's release, it has already started to show off its true prowess on the battlefield.
When it comes to comparing the sheer damage output, no other SMG comes even closer to FSS Hurricane. It has a 50 rounds default magazine, so you can shoot for a longer duration without having to reload too much.
With little to no recoil, you can take down your opponents within seconds, no matter what type of armor they're wearing. It has a slightly high TTK and slower ADS speed when compared to other SMGs, but that won't really matter when you're fighting in close range with perfect accuracy.
With how much damage it outputs, you can easily compare it to heavier guns such as ARs.
Fennec 45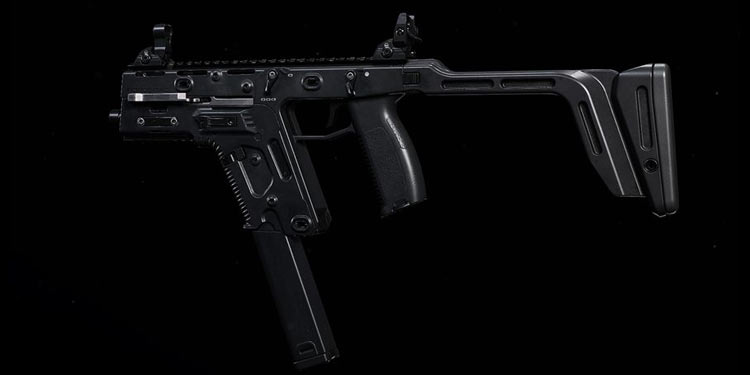 Fennec 45 is truly a monster in its category. This weapon deals insane damage when you're fighting enemies in close quarters. Even when you're playing solo, it gives you the ability to fight off and finish an entire squad.
It has the fastest firing rate among all the SMGs in Warzone 2.0 and is able to kill enemies before they can even realize what's going on. If you're good at stealth and moving around the buildings, this SMG will make you feel invincible.
Although the major flaw of this weapon is that it has a really small magazine, so you'll need to make sure that your shots aren't wasted. It is also really difficult to control its recoil when you're shooting at a range. Although if you can manage its flaws, it can be a beast of a weapon.
Lachmann Sub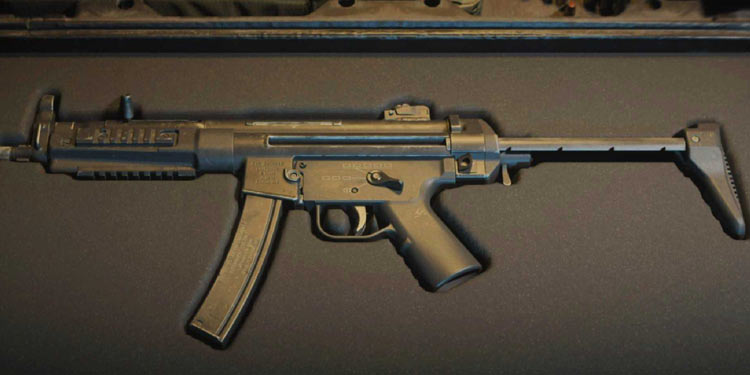 How can we forget to mention the fan-favorite SMG when ranking the best SMGs in Call of Duty? Although it was nerfed heavily in Modern Warfare 2, it is still a beast when it comes to taking down opponents in close quarters.
It has undoubtedly fallen off from its glory days but is still one of the top picks in Warzone 2.0. The reason why this weapon is so popular is its ability to kill enemies within seconds. It has extremely light recoil and fast TTK, which gives it an overwhelming advantage in close-range battles.
Being a lightweight weapon, you can move extremely well around the battlefield while clearing out any opponent you come in sight of. It is still very weak in mid-range battles, so you should try to avoid taking any long skirmishes.
Your best strategy is to quickly get in range and finish off your enemies, then keep moving and repeat the process.
PDSW 528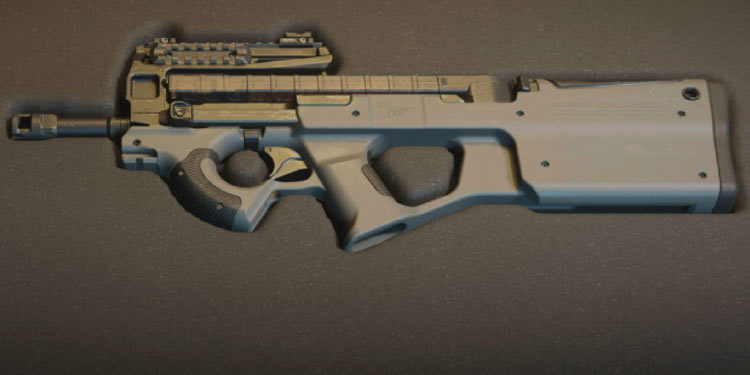 It doesn't offer a high TTK or a fast ADS speed like other SMGs of Warzone 2.0. However, one thing that this weapon really excels at is its high bullet velocity which is perfect for taking down opponents with heavy armor.
It also has low mobility, which decreases your movement speed while traveling. And it becomes even heavier with the attachments.
However, this weapon has a magazine size of a whopping 50 rounds, more than makes up for its heavy weight. And although its TTK is low, it still falls under the SMG category, so you don't have to worry too much about losing the firepower.
It still shoots like a beast when you're in a close-range battle. With the correct loadouts, you can probably kill your enemies before they can even see you.
BAS-P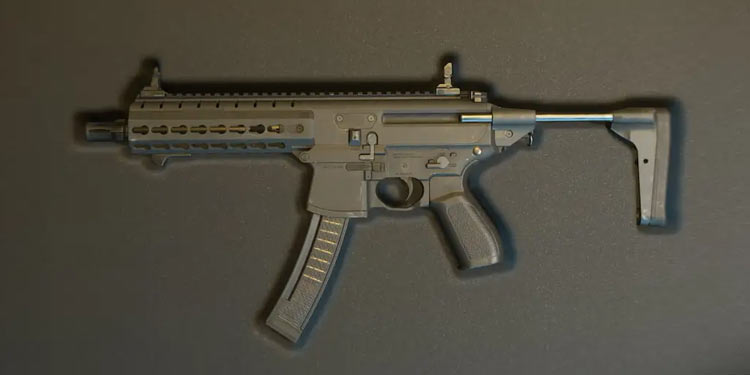 BAS-P is another powerful SMG that you'll want to get your hands on. In terms of sheer damage, this weapon isn't as good as other top-tiered SMGs in this list. However, its precise accuracy makes it one of the deadliest weapons in this category.
Its minimal recoil lets you shoot faster with almost perfect accuracy, and you don't even need to turn on your ADS while shooting. However, this weapon is only viable in close-range combat where its aiming precision matters.
It has a really low damage and firing rate, which makes it very weak in medium and long ranges. With proper loadouts, your damage with this weapon will increase significantly. Also, you should only engage in one-on-one combat when you're carrying this weapon, as it's very disadvantageous for you due to its slow firing rate.
Vaznev 9K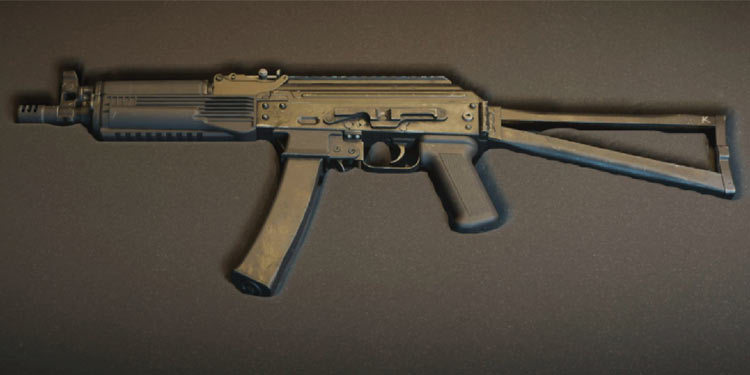 Vaznev 9K has powerful shots; however, its recoil will really mess you up. If you manage to overcome this hurdle and control its recoil, you'll have the best time of your life in Warzone 2.0.
To give you good news, this weapon has one of the best ADS in the game and arguably the best one in its category. So, you always have to keep that in mind and shoot with ADS when you see an enemy.
The reason why this weapon is so far on the list is due to its high recoil and small magazine size. You could adjust your attachments to fill in these gaps but you'll be wasting your slots if all you do is make up for its flaws.
If you're searching for weapons with raw damage, there are better weapons out there that do the same job better without attachments.
VEL 46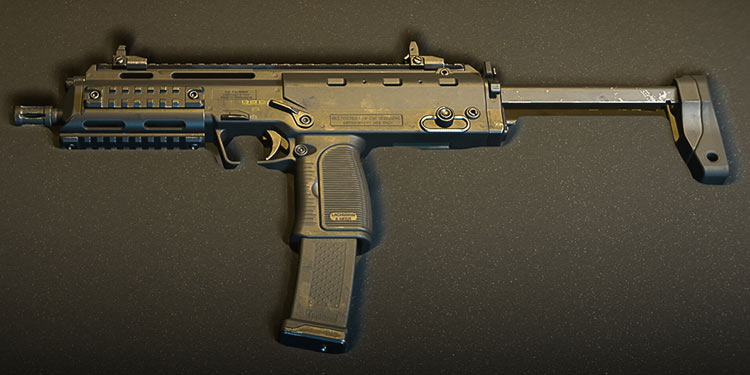 VEL 46 has a quick reload speed and that's about it. The weapon is extremely potent in close-range combat, where every shot counts. You could play like a god when you're fighting at close range with this weapon. This is because you can make multiple shots due to its faster reloading while your opponent is still reloading.
However, the weapon has a massive performance drop when you're shooting at an opponent from a distance. This is where the weapon's low damage and high recoil start to take impact. When you're at a distance, it seems impossible to land any shot, and on top of that, your weapon takes an extremely long time to kill any enemy.
If you're forced to take long-distance fights, your best bet is to go inside a building and hope your enemies are dumb enough to chase you.
Minibak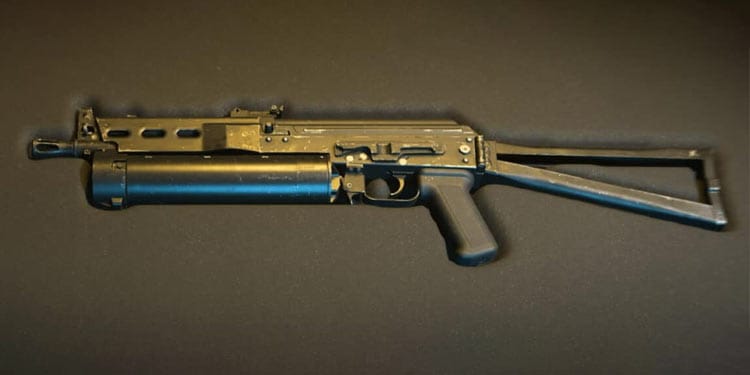 The reason why Minibak is so low on the list is because of its low damage output. The weapon has very low performance and takes an extremely long time to kill enemies. The only good thing about this weapon is its 64-round magazine which is the largest among all the SMGs.
Due to its low TTK, many people will just leave it on the ground when they see it. However, this gun has extremely precise aiming and is good even when you're shooting at long range.
If you don't have any mid-range weapon on your team, this weapon can be our ultimate savior. With its long magazine size, you can shoot for a longer duration, giving your team a perfect time for a counter-attack.
MX9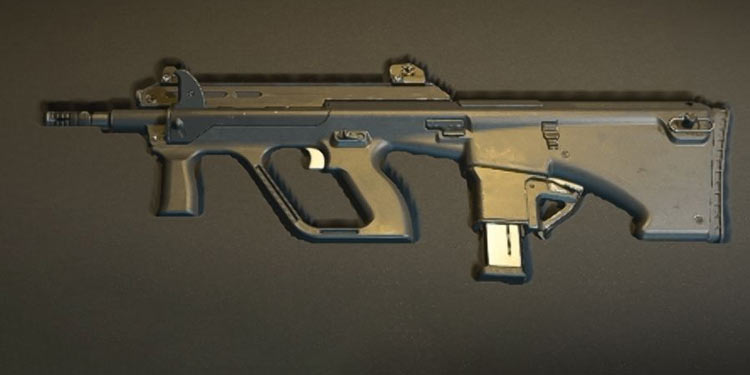 The MX9 is currently the worst weapon in its category. It has very uncontrollable recoil, and its damage is also pathetic when compared to other SMGs in Warzone 2.0. It has decent damage but it's only viable in close-range combat.
It also has a very low bullet velocity and a small magazine size. Due to this, your shots are inaccurate and you'll be reloading as soon as you shoot.
Most players will only use this weapon until they find a better one. And with how much it offers, you'll be better off only engaging in combat when you really need to.