New World is a massively multiplayer online game where you choose amongst three factions and go on an adventure to craft and build tools and weapons. We have ranged, magical, and closed combat within the weapon category, such as one-hand and two-handed weapons.
These weapons are also divided into many categories ranging from Perks that determine the weapons' rarity to the mastery of each one. The quality of weapons depends on perks, and they range from common to Legendary.
New World Weapon Tier List
Tier lists are very helpful for players to identify and upgrade the right gears and weapons, resulting in great benefits in the long run.
We are ranking the New world weapon tier list according to their peak performance as well as usability in every situational combat. The list can range from SS-Tier to D-Tier, and here's how these tiers are defined.
SS-Tier Weapons
SS-Tier weapons are the ultimate weapon to kill any Big enemies or cheese boss with ease. Having an SS-Tier in your arsenal feels like playing the game in easy difficult mode.
From the beginning to the end of the game, SS-Tier weapons are legendary one that is extremely rare to find but once you get your hands on these bad boys and upgrade them to the max, you probably become the boss of the fight. 
S-Tier Weapons
Best amongst all weapons. S-Tier weapons and armor can withstand serious blows and destroy powerful enemies as well. Getting S-Tier weapons in the early game can sweep enemies with ease, and players won't have to waste their time and in-game currency on other low-tier weapons. 
A-Tier Weapons
Weapons in A-Tier are very useful with minor flaws. Their overall stats are great and can perform well during combat, but they need some upgrades and tweaks for maximum performance. Don't get discouraged if you get one of The tier weapons because they can perform just as well as S-Tier weapons if you can handle the heat. 
B-Tier Weapons
B-Tier weapons serve well at the very beginning and can be used during the mid-game but won't be effective in the long run because these weapons have limited amounts of power and range.
If you come across a powerful weapon, but over time, it begins to show its defects and does not perform well against the strongest enemies. B-Tier weapons are decent. 
C-Tier Weapons
This is where weapons get downgraded. C tiers weapons are not the absolute worst but not that good either. Players can use these weapons if they have got nothing to defend against enemies. 
D-Tier Weapons
Weapons under the D-Tier category are unreliable and should be avoided at any cost. D-Tier weapons are there to challenge veteran players who want to accomplish the ultimate game using nothing but crappy weapons. Only use these weapons if you feel adventurous and want to ramp up the difficulty mode. 
There are only thirteen weapons in the New World, but the number of upgrades you can do on these weapons is staggering. That is why every weapon can be very useful after unleashing its full potential, but some weapons are always superior to others. This tier list content will reveal every weapon's grading from PvE to PvP.
One-Handed Weapons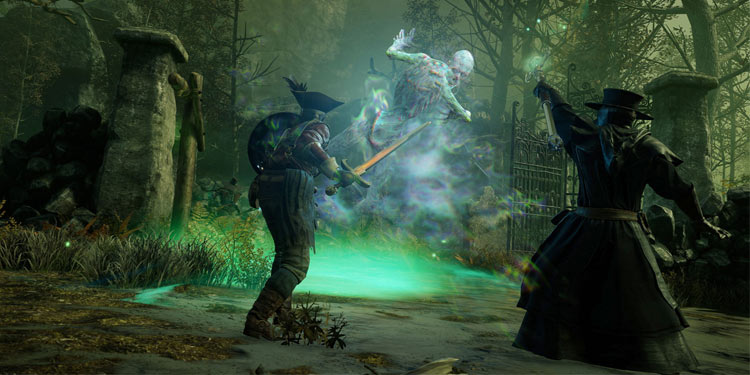 | | |
| --- | --- |
| Tier | Weapons |
| S Tier | Sword and Shield |
| A Tier | Rapier |
| B Tier | Hatchet |
Ranged Weapons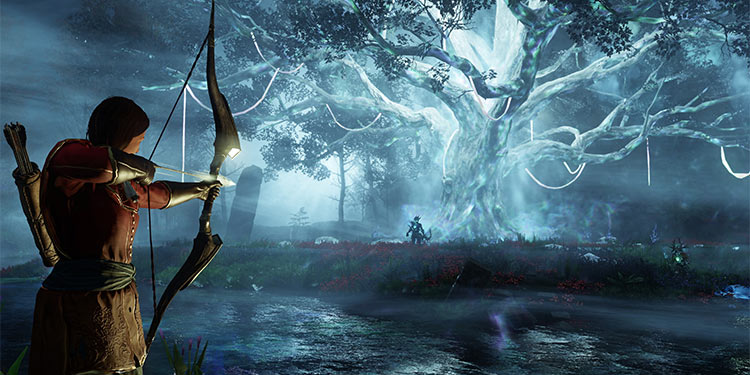 | | |
| --- | --- |
| Tier | Weapons |
| S Tier | Bow |
| A Tier | Musket |
Two-Handed Weapons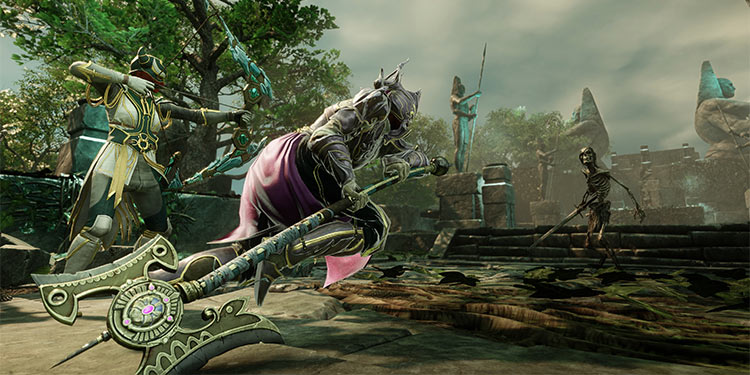 | | |
| --- | --- |
| Tier | Weapons |
| S Tier | Warhammer |
| A Tier | Spear |
| B Tier | Great Axe |
Magical Weapons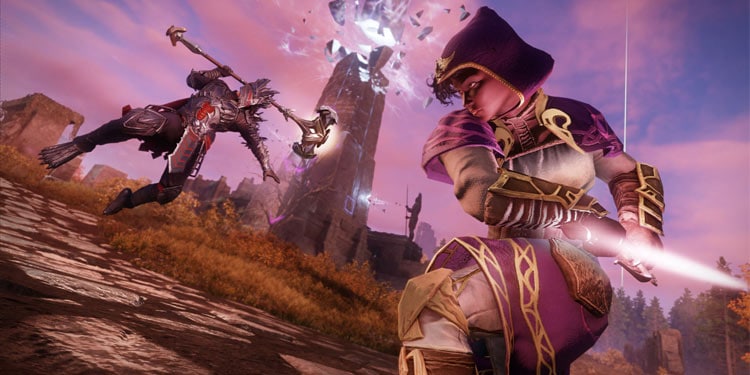 | | |
| --- | --- |
| Tier | Weapons |
| S Tier | Fire Staff |
| A Tier | Life Staff |
| B Tier | Ice Gauntlet |
New World Weapon Tier List For PvE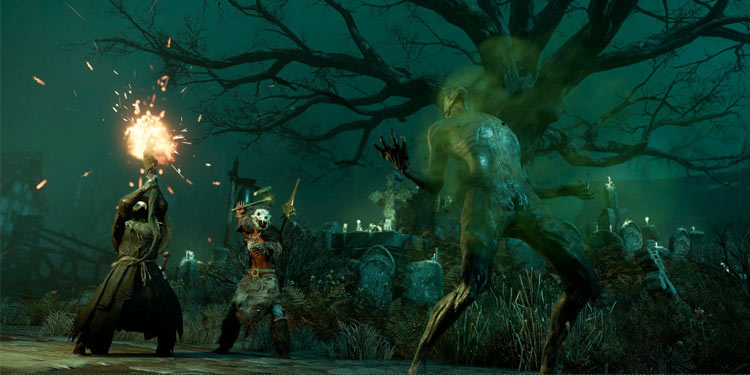 Below is the tier list of weapons most effective during PvE
| | |
| --- | --- |
| New World Weapons | Tier List |
| Rapier | SS Tier |
| Bow | SS Tier |
| Sword and shield | SS Tier |
| Fire Staff | S Tier |
| Life Staff | S Tier |
| Warhammer | A Tier |
| Spear | A Tier |
| Ice Gauntlet | B Tier |
| Musket | B Tier |
| Hatchet | C Tier |
| Great Axe | D Tier |
New World Weapon Tier List For PvP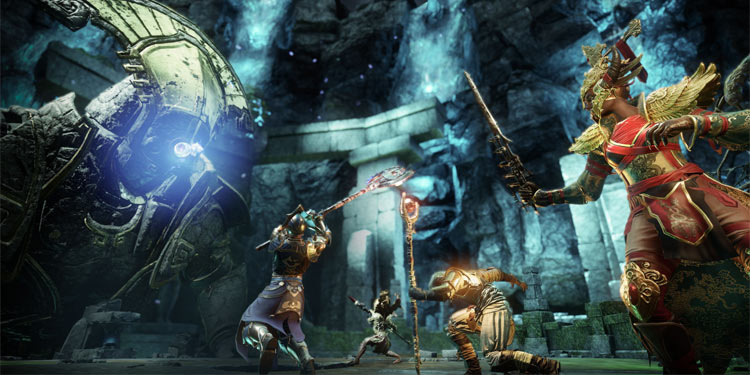 Below is the tier list of weapons most effective during PvP
| | |
| --- | --- |
| New World Weapons | Tier List |
| Sword and shield | SS Tier |
| Rapier | SS Tier |
| Ice Gauntlet | S Tier |
| Life Staff | S Tier |
| Bow | A Tier |
| Fire Staff | A Tier |
| Musket | B Tier |
| Spear | C Tier |
| Warhammer | C Tier |
| Hatchet | C Tier |