Sanctuary Stones are shiny golden streaked crafting materials found in Elden Ring. These coffee bean resembling items are described as small fragments of a fallen star. You might come across these trinkets while you are exploring some ruined structures in certain areas of the game.
You can use Sanctuary Stones to craft two healing items. Both these crafted items create a small healing zone or a sanctuary, although some conditions are applied. In most FromSoft Games, healing items are limited and have a set of limitations or rules. Similar to you running out of healing flasks, these items also do not work if your FP is at zero.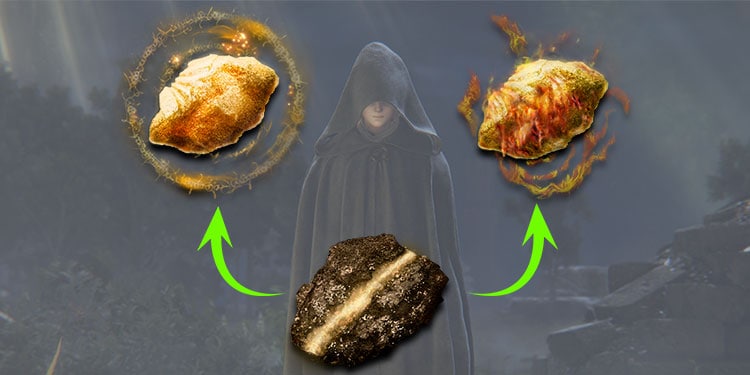 Warming Stone
Sanctuary Stone can be combined with Erdleaf Flower and Smoldering Butterfly to create Warming Stone. Warming Stone is an item said to be blessed with magic of the Two Fingers. It emanates healing rays just like how Erdtree did in its glory days. Throw it on the ground and it will create a healing zone. Any character standing in this zone will have their HP healed in exchange of FP.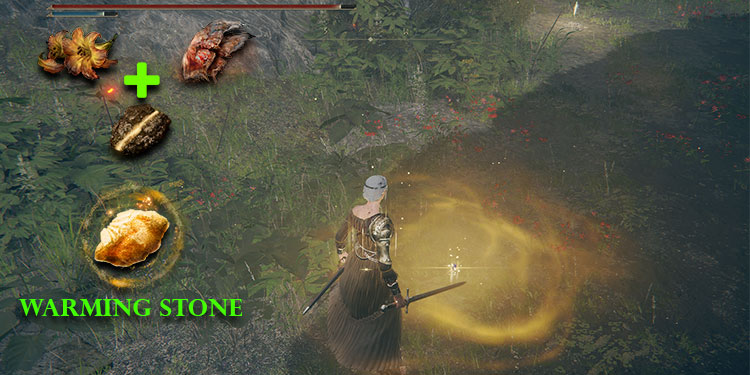 When Should You Use a Warming Stone?
These can be very handy items in PVP multiplayer team fights. One player can throw one of these on the ground and cause a healing effect for everyone in their party. It heals everyone inside the glowing zone for around 30 seconds.
Frenzyflame Stone
Sanctuary Stone can be combined with Yellow Ember to create an item called  FrenzyFlame Stone. It produces a healing aura that solely heals the ones who are afflicted with Frenzied Flame in exchange of FP.
If ones who do not have this status stand in the healing zone, then they will build up a Madness status effect. Madness affliction causes the victim to lose a big chunk of both HP and FP.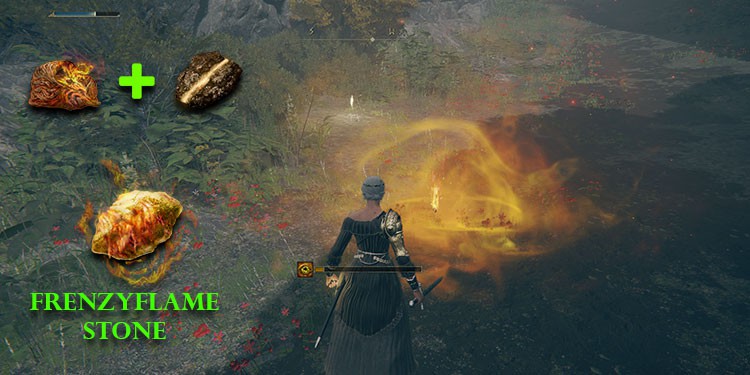 When Should You Use a Frenzyflame Stone?
This is a sneaky item you should try using in multiplayer PVP. Drop these along the path and watch the enemies that try to follow you succumb to the Madness status effect. If you are afflicted with Frenzied Flame and your enemies aren't, drop these around you. All your enemies will think thrice before approaching you. 
How Do You Farm Sanctuary Stones?
There are two locations to ideally farm Sanctuary Stones. You can either farm them from overworld or get them as drop items from enemies. You can hold up to 999 of these stones in your inventory. Farm all you need at once so you don't run out of these items when you actually need them. Here's where you can get those sanctuary stones from:
Lesser Mad Pumpkin Head, Saintsbridge, Limgrave
Head to the Saintsbridge site of grace in Limgrave. This creature is visible as soon as you look towards the bridge. It will drop a Sanctuary Stone every time you defeat it. Be careful, this round headed guy does pack a mean punch. You can keep resting on the Site of Grace, which causes it to re-spawn so you can defeat it again and again.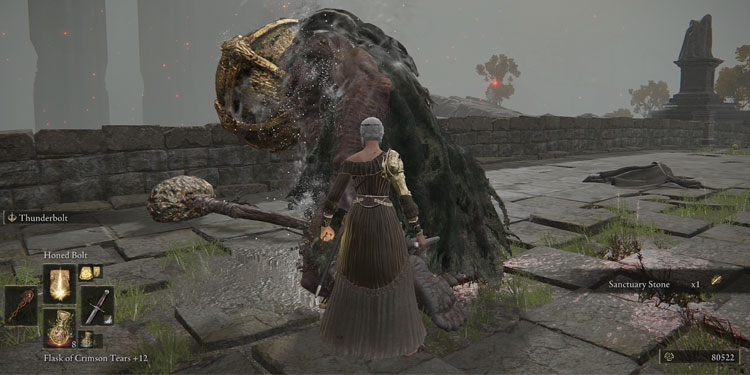 Collapsed Ruin Near Scenic Isle, Liurnia
Head to the Scenic Isle Site of Grace in Liurnia. You can see a large block of collapsed ruin if you look directly towards north.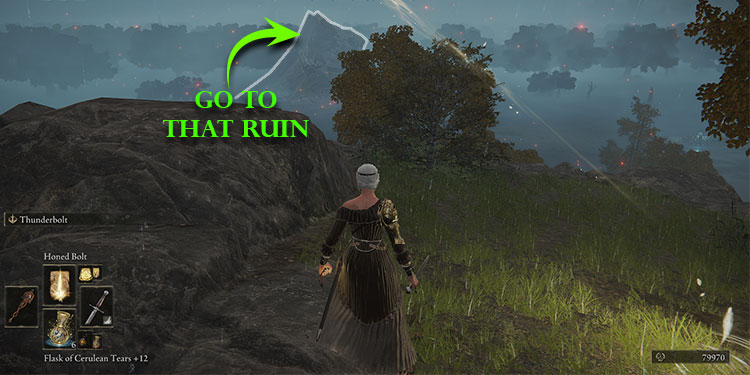 Go there and you will see a bunch of glowing loot. You can find multiples of Sanctuary Stones and Ruin Fragments in this location. You can fast travel to the Scenic Isle, Site of Grace and keep coming back again and again till your Tarnished has all the Sanctuary Stones they would ever need.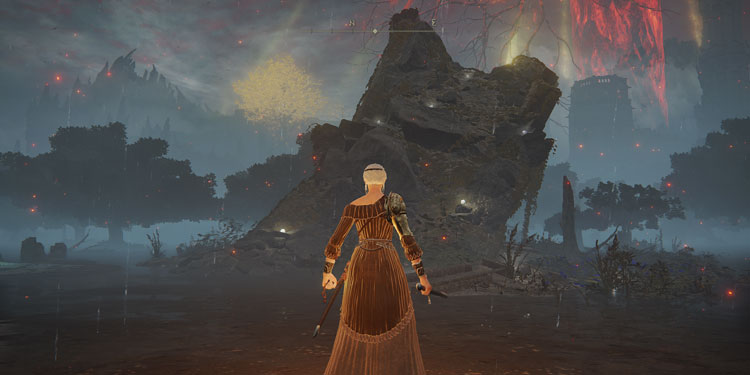 Purchase From Twin Maiden Merchant
You can buy them indefinitely from the Twin Maiden Merchant in Roundtable Hold. It costs 600 Runes. So as long as you have runes to spend, you can keep on getting them. Note that they can only be bought once she is given the Somber Stone Miner's Ball Bearing(4).