To level up your character in Elden Ring, you'll need runes; lots of them and farming them isn't an easy task. You'll get runes each time you defeat enemies. But the only way to get tons of runes is to defeat hard bosses. Well, for normal gamers, that is the case. However, even in a game that is this hard, there are many ways to farm lots of runes within a short period of time.
In this article, we have listed all the ways you can farm insane amounts of runes, along with best Elden Ring farm locations. So you don't have to worry about running out of runes ever again!
Best Rune Farming Locations in Elden Ring
There are plenty of places to farm runes in each region of Elden Ring. Whether you're just starting out or have already reached the end game, you can always go to these places and farm runes to your heart's content. Here are some of the best locations to farm runes in Elden Ring.
Stormhill
The first rune farming location in Elden Ring is situated on the outskirts of Stormhill. It can be a great source of runes if you're just starting out in the game. However, for players who are already in their mid to late game, it isn't a good place to farm runes.
To get to this location, head down from the Stormhill Shack Site of Grace and turn left just before reaching the Stormgate. Then walk along the edge of the cliff till you see the group of trolls hanging out in the area. Or, you can just head straight South-East from Warmaster's Shack as well.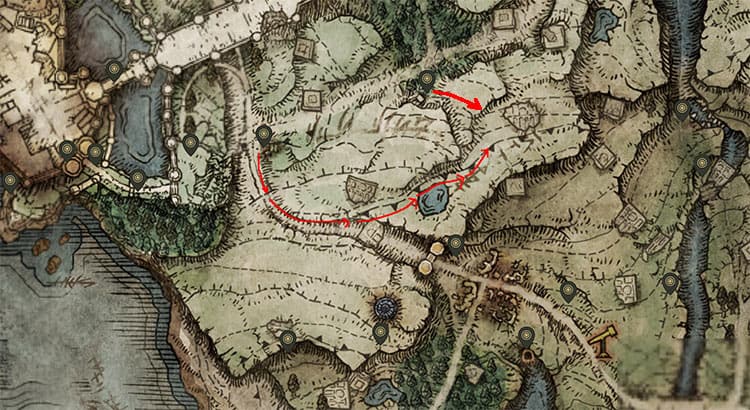 These trolls each give 1,000 runes when defeated, and you can earn quite a lot of them by defeating them and resting at a Site of Grace to reset them. The trolls can be quite strong opponents if you're under-leveled, but taking them out shouldn't be much of a problem if you're a magic caster. You can also get a few smithing stones from that area.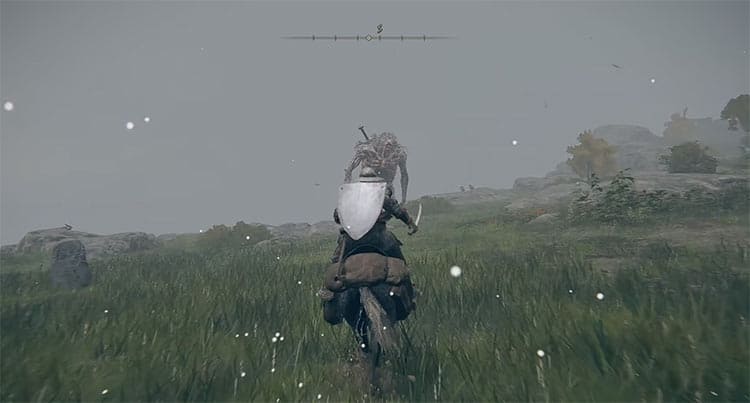 Caelid
If you've already cleared a few bosses and have leveled up quite a bit, then heading to Caelid might be your best option. It is because there are a number of ways to farm runes in that area.
Kill Vulgar Militiamen
If you're just getting started with the game, this area might be particularly dangerous for you because of its harsh environment and strong enemies. But there are still a few ways to earn runes in this area, even if you're a new player.
To start out, Greyoll's Dragonbarrow is a great place to farm runes, especially if you're a new player. Now, it is almost impossible to reach this place normally. But there is a secret portal just behind the lake of the Third Church of Marika in Limgrave.
Just access the portal, and you'll be directly teleported to this area. After teleporting, the first thing you'll notice is a large enemy standing in front of you. Whatever you do, don't engage in a fight with this guy. He is a very strong enemy, even for high-leveled players.
Instead, just run past him and go down till you see a Site of Grace. Activate the Site of Grace and rest at it. After resting, you should see a bunch of Vulgar Militiamen scattered throughout the area.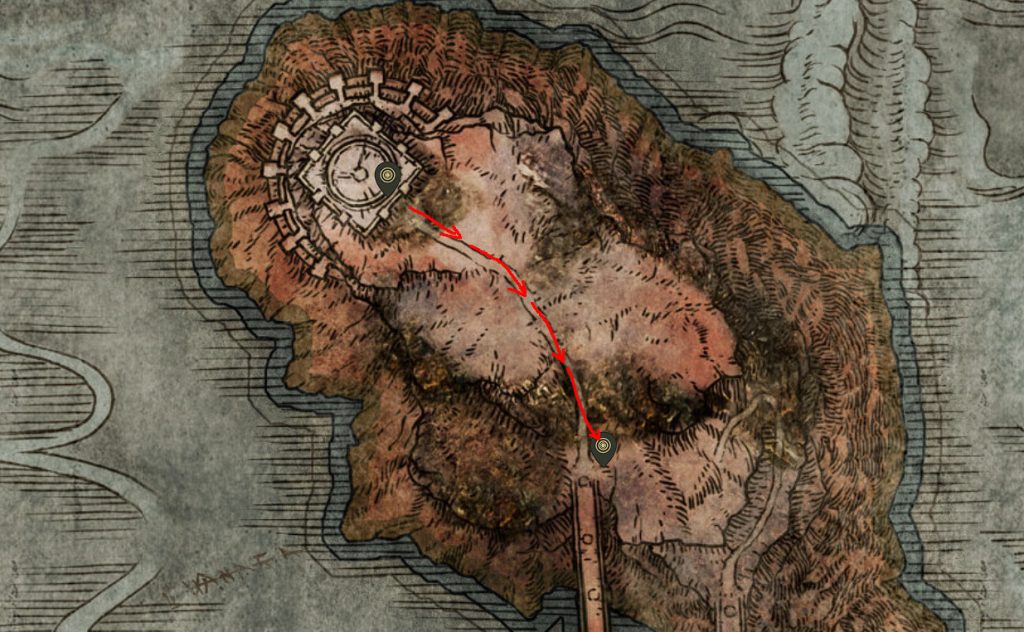 If you're a new player, they can easily kill you, but since they are scattered, taking them out shouldn't be a problem. The Vulgar Militiamen give almost 1,000 runes per kill, and you can easily get hundreds of thousands of runes within an hour if you keep killing them over and over.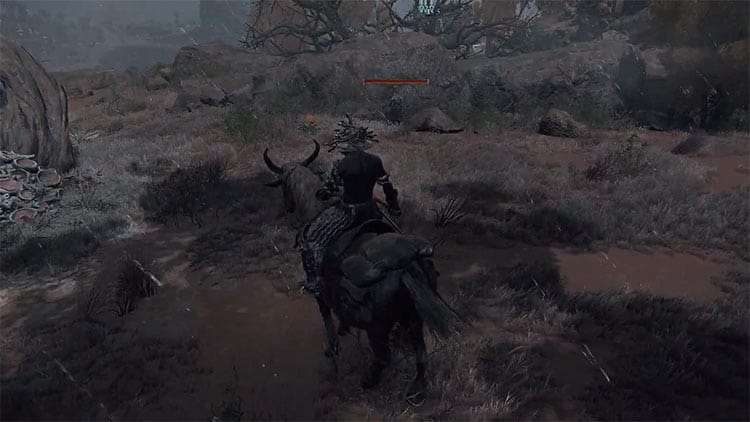 Falling Ball at Site of Grace
Now, if you're done farming runes in this place, there is another location not too far from it, which is also considered one of the best rune-farming locations in Elden Ring. To get to that location, keep heading down from your current place until you reach the bridge with a dragon mini-boss standing in the middle.
Cross the bridge without engaging with the dragon, and turn left as you come across the bridge. Now, keep heading North-East till you see a tower and rest at the Site of Grace there. You may need to jump from a cliff to get there.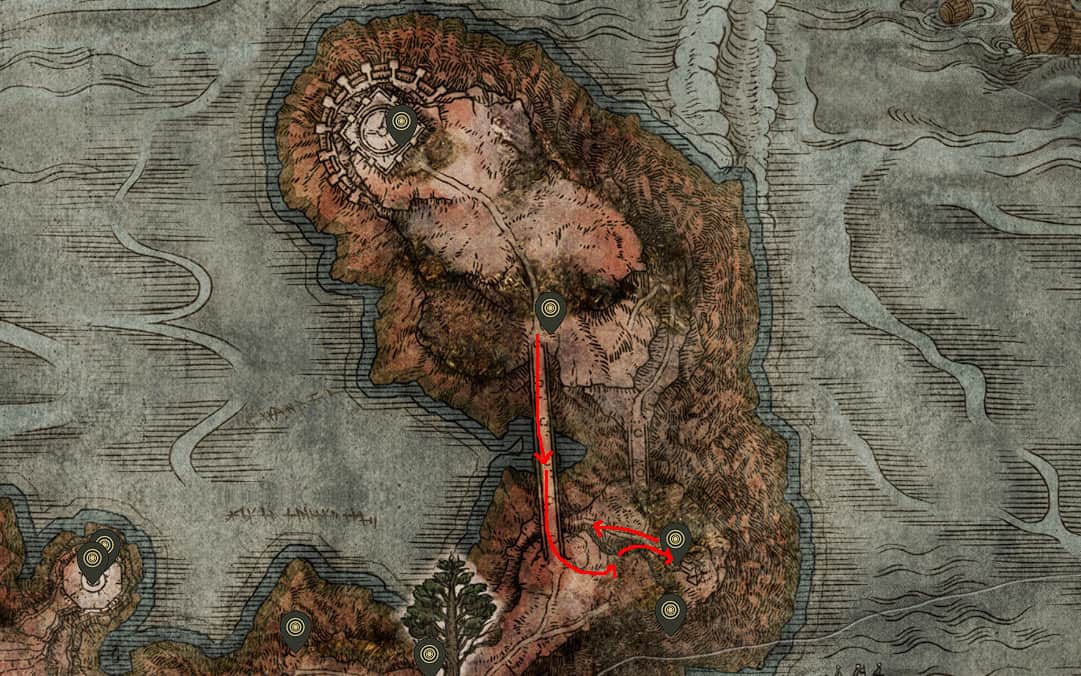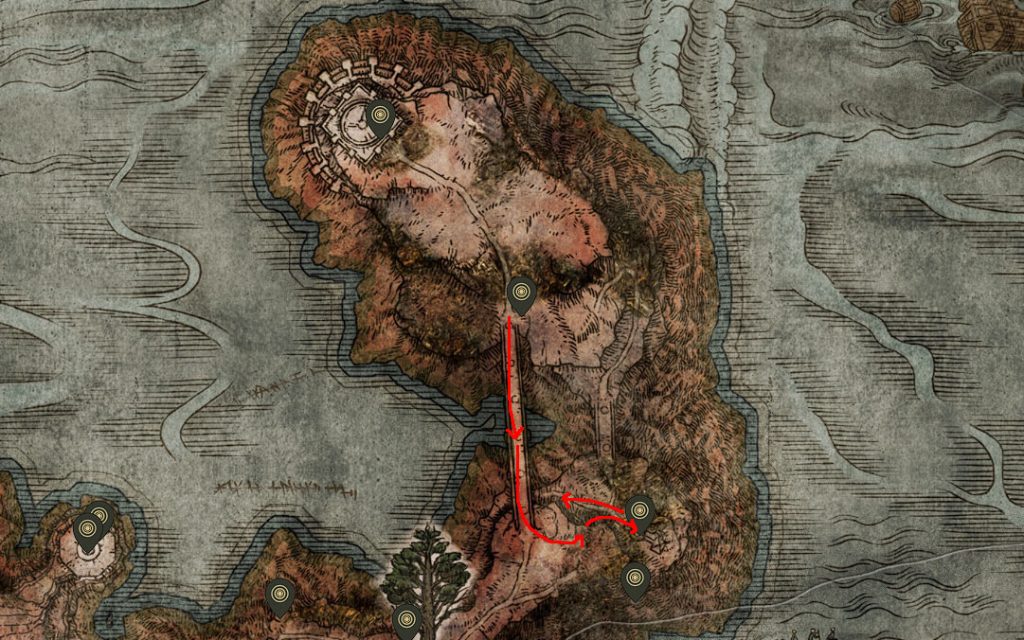 After resting at the Site of Grace, head left on your horse and stop just before you're under the bridge. Now, you should be able to see a huge ball spawn when you turn back. Carefully avoid the ball, and it will fall off the cliff.
The ball will give you between 1,500 to 5,000 runes, and you can try this method over and over by resting at the sight of grace.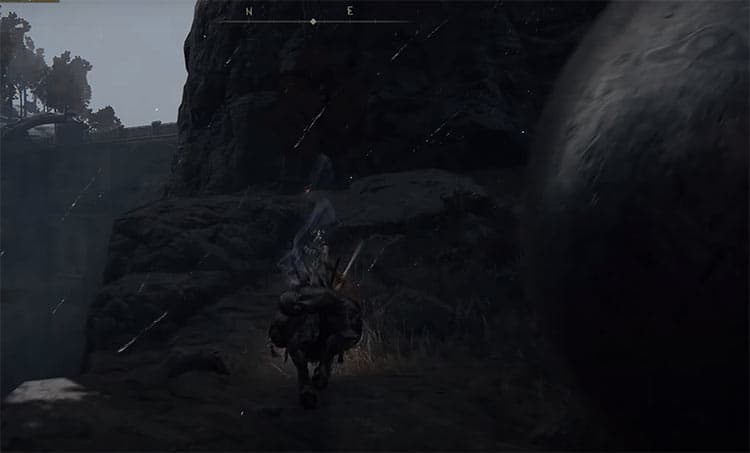 Defeat Elder Dragon Grayoll
Another great way to farm runes in Caelid is by defeating the Elder Dragon Grayoll. This dragon is said to be the mother of all dragons and is guarded by five of her children. Defeating her five children will also defeat this boss. However, if you want a safer option, avoiding her children and directly killing her is also an option.
This is because she doesn't fight back even when you attack her, which makes her the easiest boss in Elden Ring. This is a one-time reward, and you'll get 50,000 runes and five dragon hearts after defeating her.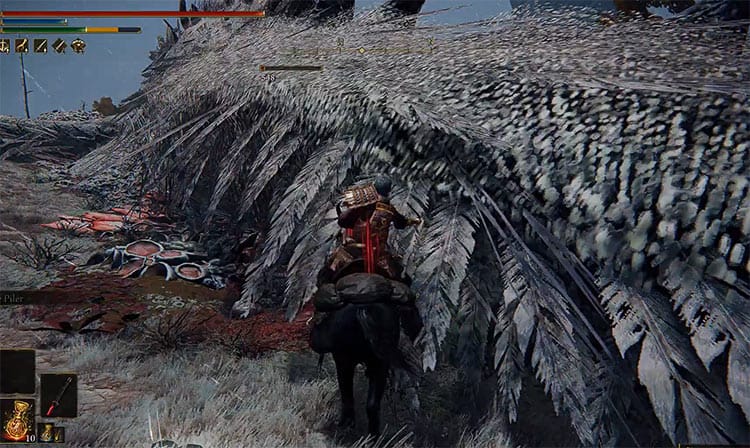 Mohgwyn Palace
Mohgwyn Palace is a scary place to be if you're just exploring the area. However, for people who want to farm runes extremely fast, this place is nothing short of heaven. The whole area is underground, so accessing it is more challenging than you think.
Kill the Crow with a Bow/Crossbow
For free-to-play players, this area will be inaccessible until you reach the end game. But if you have multiplayer, by following and completing the quest of White Mask Varre, you'll be able to unlock this area much earlier in the game.
If you've already got access to the area, fast travel to the Dynasty Mausoleum Entrance Site of Grace and head North-East until you're reached the end of the cliff and jump off from there. After landing, mount on the back of your horse and travel along the edge of the wall. While moving, you might be ambushed by some enemies, but you can just ignore them and keep moving.
After moving a little further, you'll come across the Bloody Rivers of Death. Carefully go around the lake by ignoring the enemies along the way. After moving for a while, you'll come across a cliff with many Albinaurics scattered around.
Don't engage with them unless you want to die instantly. Instead, head straight to the cliff and travel to its end, and you should be able to see a Site of Grace there. Now, activate the Site of Grace and rest there.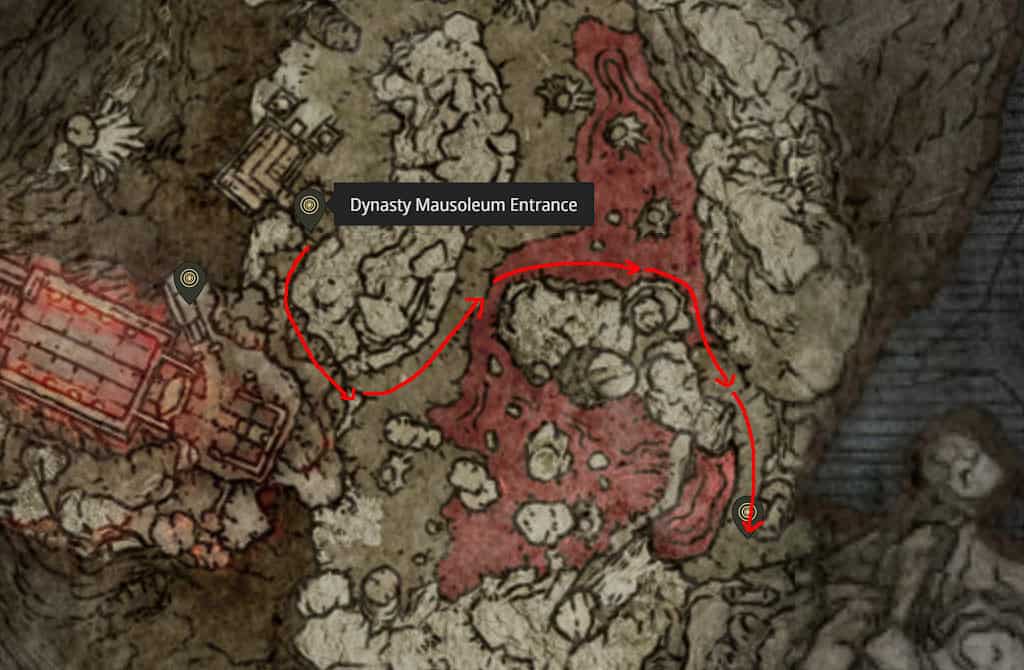 After resting, head over to the edge of the cliff just behind you, and you should be able to see a Giant Crow patrolling the lake. For this method to work, you'll need a long-range weapon like a bow or a crossbow. Now, equip your bow and aim at the crow and fire the arrow just as it is about to turn.
When the arrow hits the crow, it will aggro you and fall off the cliff. This will reward you with around 13,000 runes. The best thing about this method is that you don't have to risk your life for it. You can just farm hundreds of thousands of runes without practically doing anything.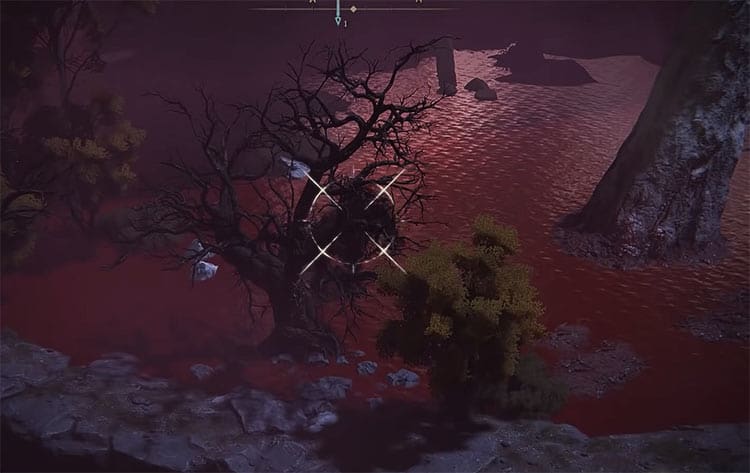 Kill Albinaurics
Now, the next method involves a little bit of risk, but it gives you much more runes. And the good thing is that you don't have to travel from where you're currently standing. When you turn around, you should be able to see a bunch of Albinaurics sitting across the way you came.
When you kill a single one of them, you can get over 2,000 runes instantly. And by taking them all out, you can earn more than 30,000 runes in a single run. But the tricky part is that they are all very strong and difficult to take out.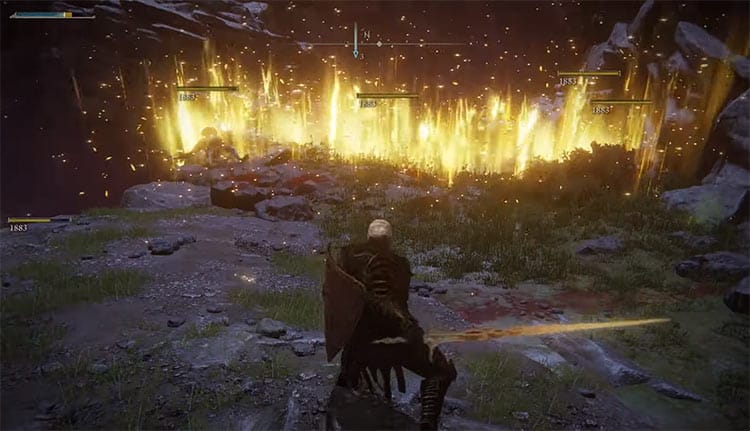 However, if you've already leveled up quite a bit and have some powerful AoE attacks at your disposal, taking them out shouldn't be much of a problem. Rahdan's Starscourge Greatsword can be a great weapon to deal with multiple Albinaurics at once.
Or, if you've already beat the game and got your hands on the Sacred Relic Sword, taking them all at once is also possible. Just use the weapon skill and watch as they melt and die one after another. You can earn millions of runes by repeating this process.