Is it time to set up your Minecraft base? Then you need some key blocks to supply all of your crafting needs. You'd want to have Furnaces, Crafting Tables, Enchantment Tables, Blast Furnaces, and, for today's guide, a Smoker.
Smokers are not as pivotal as other crafting blocks, but they can smooth the process of cooking.
Smokers can cook meat twice as fast as Furnaces, but that's about the only thing they can do. Consider it as an item for speedrunning or customizing your house's kitchen. What's the recipe, though?
How to Make Minecraft Smoker Recipe?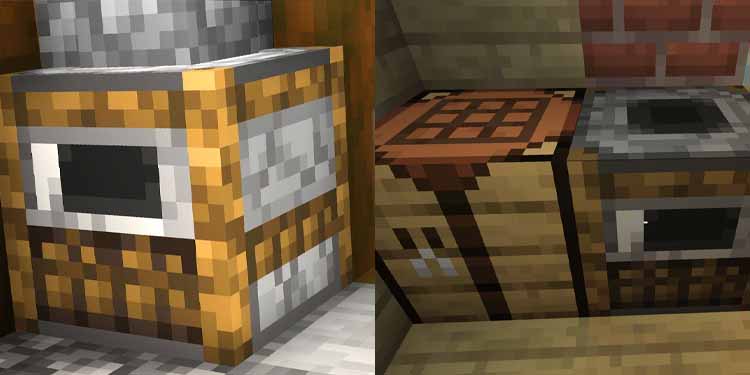 Minecraft worlds may generate Smokers in villages and butcher houses. If you want to craft it yourself, here's one of the three ingredients you'll need:
4 Logs of any type and 1 Furnace
4 Wood blocks of any type and 1 Furnace
4 Stem blocks of any type and 1 Furnace
Step 1: Get a Log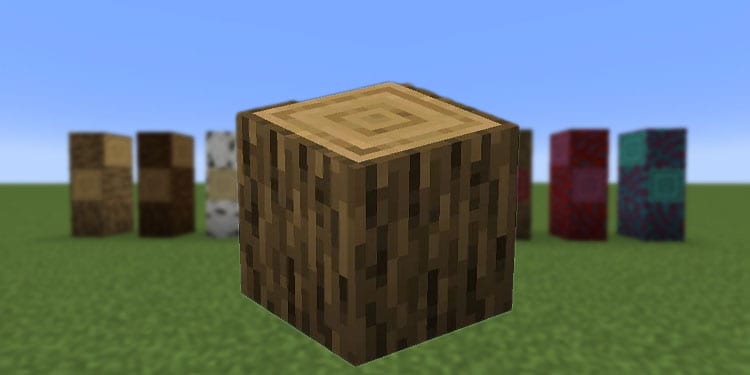 A Log or Stem is a natural block on huge fungi and threes. You can harvest it with axes, or by punching the block multiple times.
You can find it in the Overworld easily. But it can be any type of Log, such as Spruce, Oak, Birch, Acacia, Jungle, Mangrove, Dark Oak, and any other. It could be any wood block such as Birch Wood, Spruce Wood, Oak Wood, Dark Oak Wood, Crimson Hyphae, and any other.
Step 2: Create a Furnace
A Furnace requires 9 Cobblestones or 9 Blackstones. You put these on the 3×3 grid of the Crafting Table whilst leaving the middle space empty. 
You can mine Cobblestones in the world with any pick. It's one of the most common blocks you'll find on caves and the Overworld's surface.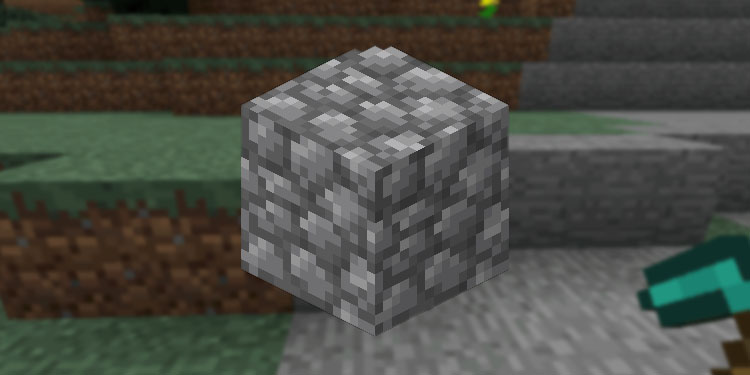 Similarly, Blackstones is across the surface of Basalt Deltas and the Nether. You can use any pickaxe to mine it.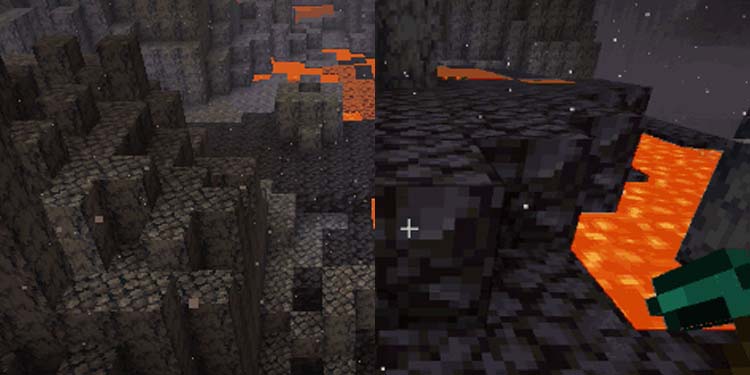 Step 3: Make Minecraft Smoker Recipe
After you find the items, put the Furnace in the middle of the Crafting Table, and put the 4 Logs around it (leave the corners empty).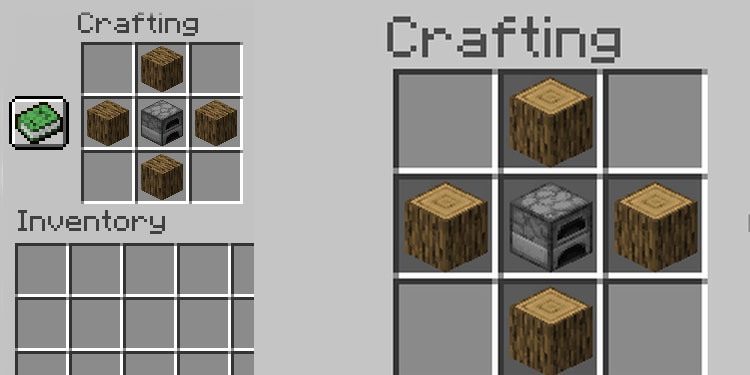 After you craft the Smoker, you can move it to the Inventory, or the Action Bar. Then, place it anywhere in the world.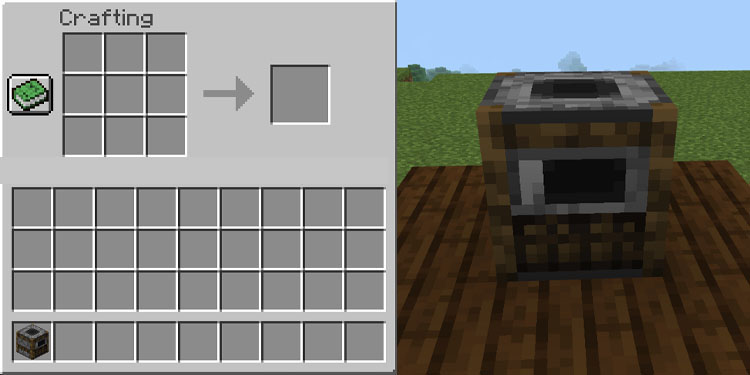 Smokers can process food fast, but they can't process anything else. To cook food, put it by hand and combine it with any fuel such as coal.
The food it can process includes all kinds of meat such as raw chicken, as well as vegetables and fruits. They can't process chorus fruits though, as these are not edible items.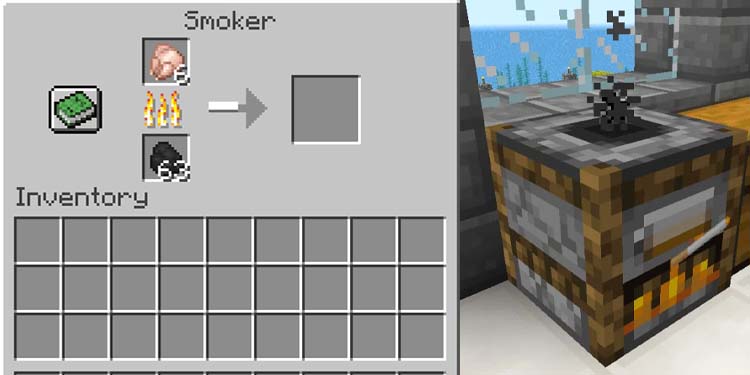 How to Craft a Pickaxe and an Ax?
We're ending the tutorial by teaching you how to craft a pickaxe and an ax, in case you need these tools to get the materials we listed above.
Axes and pickaxes have six varieties: Diamond, Golden, Iron, Stone, Wooden, and Netherite. These vary in durability and the items they can mine or chop.
In particular, you can pick Cobblestones with a simple Wooden Pickaxe, which you can craft with three sticks and three wooden planks of any type.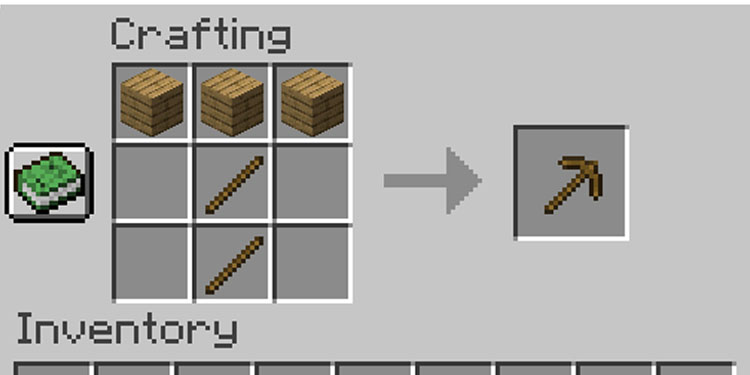 You can make Wood Planks by putting a Log on Crafting Table, and you can make Sticks by putting Planks on a Crafting Table.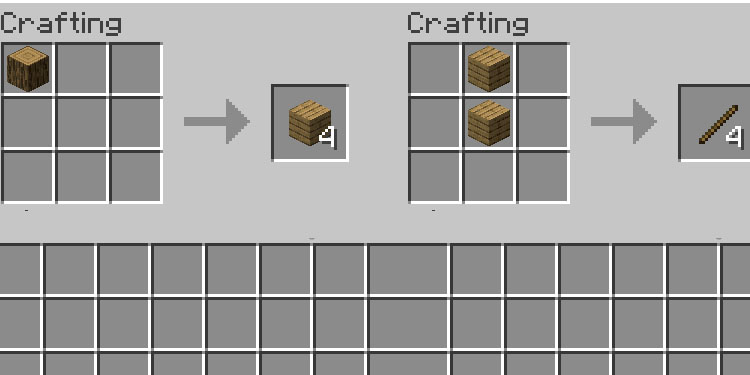 Similarly, you can craft a Wooden Ax with three Planks and two Sticks. You'd need to put these items on Crafting Table in the following pattern: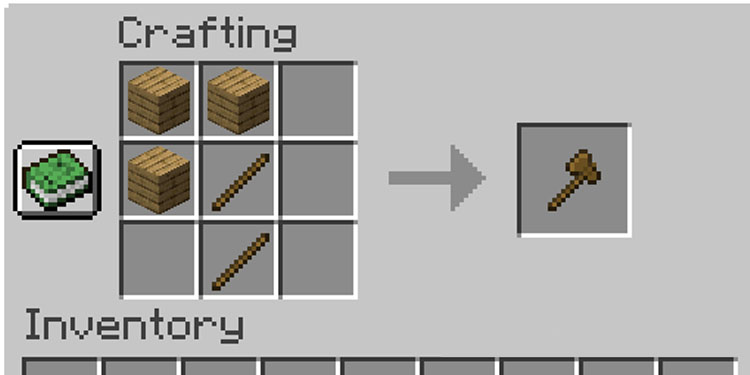 By the way, if you want to create a Crafting Table, you can put 4 Logs of any type on the starter Crafting Menu.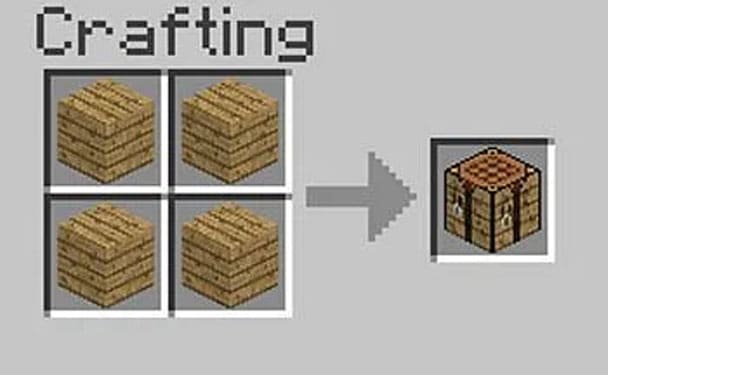 With that, we gave you the recipes and ingredients you need to create your first Smoker, even if you're a beginner starting from scratch.