Ever wondered why the enemies you attack don't flinch while you get staggered every time your foes touch you. The stat that determines you standing your ground is called Poise. 
Poise reacts with every attack you take, and you are going to get a lot of hit. If you have bosses or enemies fall to their knees or on the ground, it's because you depleted their poise. 
How Does Poise Work?
Poise is a very complex stat in the Elden Ring determined by armor. Poise influences resistance against staggering during combat, among some other things. Poise also has different effects during PvP(fighting player-like characters: other players and NPCs) and PvE(enemies and bosses).
You can increase poise by using various methods. Primarily by wearing correct armor and specific equipment. You can also temporarily increase it with consumables or spells. We have listed most of the effects poise has during battle. 
Flinching and Staggering
If you have high poise, you will complete your attack animation without flinching even if the enemies attack you in the process. If you have low poise, you will flinch in case enemies attack you during your attack animation.
Check out the short video to see how attacking works with high or low poise. There are three types of flinching or staggers in Elden Ring which are as follows: 
Weak Stagger: After an enemy attack strikes you, you briefly flinch. In PvP this effect occurs when hit by weapons set as Standard type.
Heavy Stagger: After an enemy attack strikes you, you get stunned briefly. In PvP this effect occurs when hit by weapons set as Great type and Colossal type.
Knock Down: After an enemy strike you, you get knocked off your feet. This is caused when hit by heavy boss attacks and by colossal weapons. Note that this effect does not occur in PvP.
Breaking Stance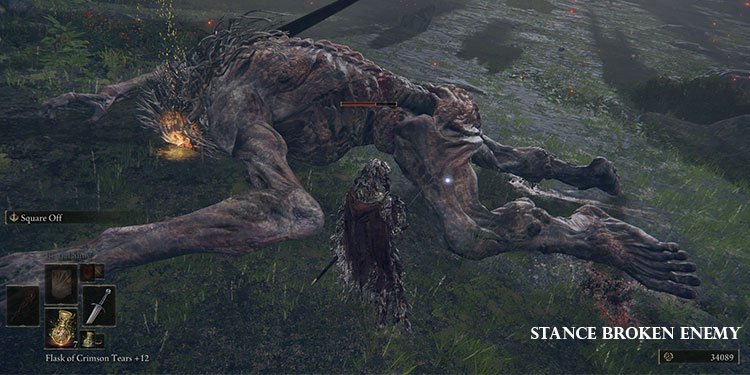 Poise has an invisible bar, just like HP, stamina bar or FP bar. The value of this bar is determined by your poise stat. When you deplete this poise bar, you can break an enemy's stance.
When an enemy has a broken stance in PvE, they cannot attack and you can also deal critical damage to most of them. You can break enemy stance by hitting an enemy with a weapon.
Each weapon class has different poise damage. Heavy, light, sprinting and leaping attacks all have different poise damage. Single-handed or two handed attacks also deal different poise damage. Use your knowledge of weapons wisely to stagger and break the stance of your foes. 
Poise Recovery
More poise your enemies have, the more hits they can take. But there is a payoff. If you break their stance, higher the poise is, more time it takes for them to recover and get back up on their feet.
During this time, you can deal critical damage or keep hacking and slashing till they get up on their feet. Important to know, when the stance breaks, the poise HP resets to full, and does not start depleting again till the enemy gets back on their feet. 
Defending Against Stagger in PvE
In PvE most enemies do 50 poise damage to you with each hit. There aren't many enemies that do 100 poise damage, but there are a lot who do 50, like rats, dogs, etc. So equip an armor that gives you 51 poise.
That way you can resist stagger from a lot of enemies. Check out this super short video we made for you that will clear things up. It shows how the player resists or gets staggered while wearing different armor sets. 
How to Find the Information on Poise?
Your total Poise: You can find how much poise you currently have by going to the equipment screen. It should be one of the numbers on the rightmost side.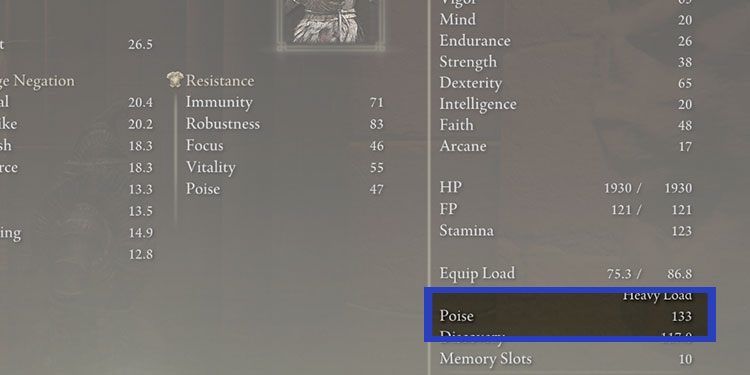 Individual Armor Poise: If you want to find how much poise an armor gives, look at its description. Poise is at the bottom of the list.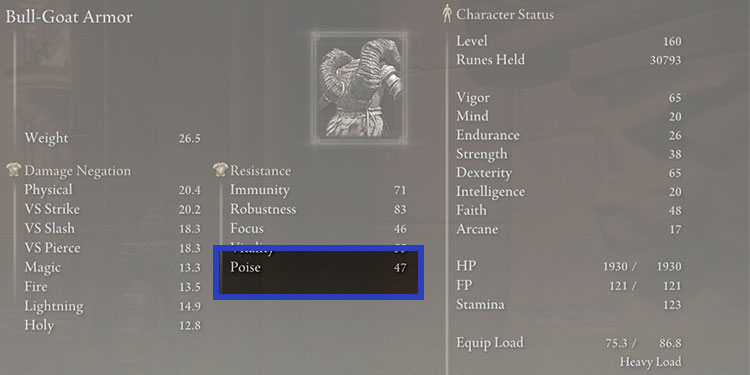 How to Raise Your Poise?
The game has numerous sets of items that have varying effects on Poise. Here are some ways you can increase your poise and stand your ground.
Armor and equipment – The Bull Goat's Set famously has 100 poise. Which is the highest possible you can get from equipping armor. Additionally, you can raise your poise by 33% equipping the Bull Goat's Talisman. Veteran Armor Set is another equipment that has the best poise to equip load ratio.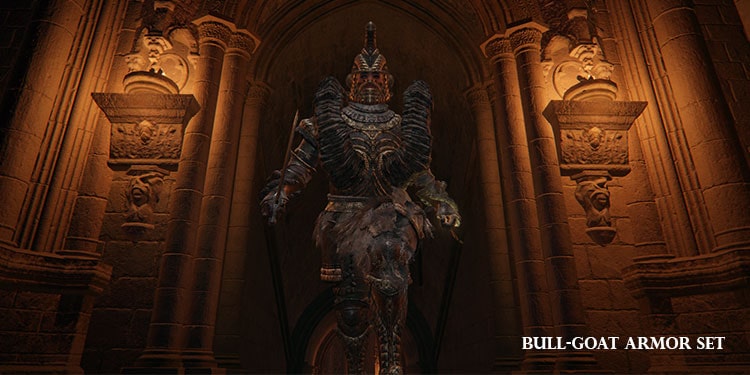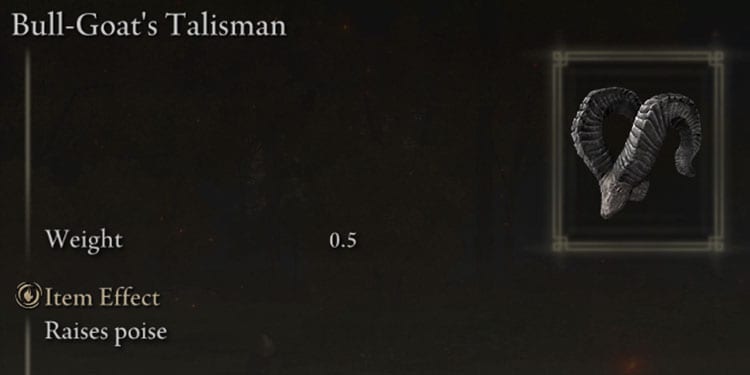 Consumable Items: Baldachin's Blessing, Radiant Baldachin's Blessing, Ironjar Aromatic can increase your poise temporarily. You can craft a poise boosting consumable by mixing Leaden hardtear and Flask of Wondrous Physick. 
Skills: You can use Ash of War: Endure to briefly raise your poise. This reduces the damage and makes you unflinching when you cast it.