Amber is a common resource that is native to the land of Shivering Isles. In Skyrim, it's a rare miscellaneous item that was added alongside the Saints and Seducer creation club content.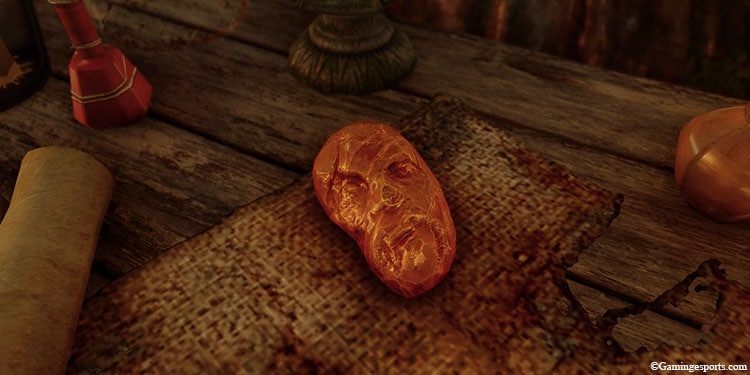 Like any other ores in the game, Amber can also be used at a smelter to make Refined Amber Ingot. You can then use the Refined Amber to craft gears such as Amber weapons and Armor.
Although Amber can be found randomly inside treasure chests, the chances you'll get one during your playthrough are slim. The most consistent way to gather Amber is to scavenge through the Hollowed Stumps in the Solitude's Sewers tunnels or buy it from the Khajit Trader Caravans only after completing the Saints and Seducers questline.
Let's discuss this.
From Khajit Caravans
The most reliable way to get Amber is by buying it from Khajit Trader Caravans. There are three different Khajit Trader caravans that roam the land of Skyrim. Each of them has a chance to sell anywhere from 1 to 3 samples of Amber.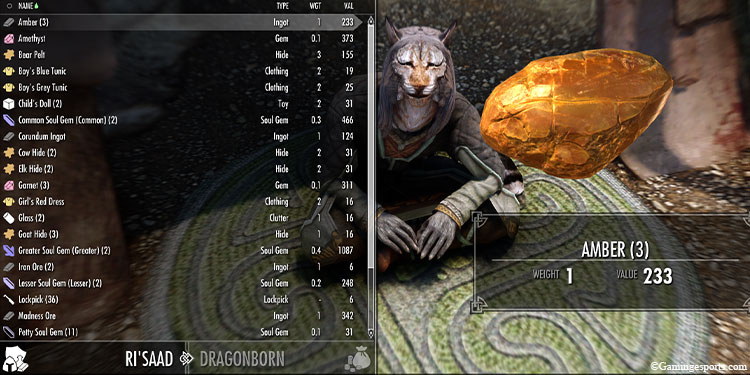 However, they will not sell you the Amber from the get-go. You must first complete the Saint and Seducer questline.
To start the questline, find and speak with Ri'saad about the troubles he facing while traveling. You'll usually find him traveling through the road connecting Whiterun and Markath.
After speaking with him, he'll hand you a note. Reading the note will start the questline.
Return to Ri'saad after completing the questline, and you'll find the Amber in his inventory.
From Hollowed Stump
Another consistent way to get Amber is by rummaging through the Hollowed Stumps inside Solitude Sewers. Every Hollowed Stump has a chance to spawn at least one piece of Amber.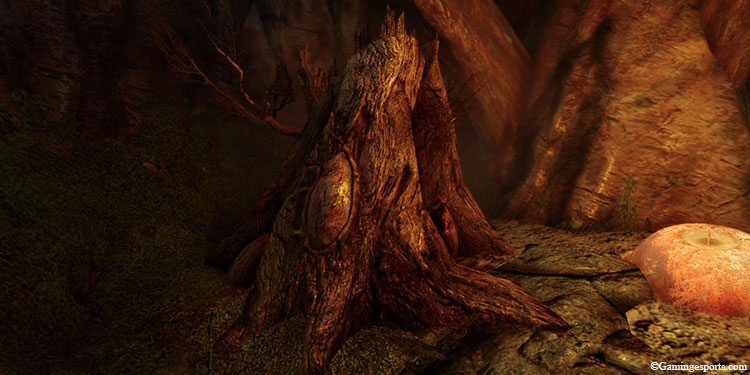 You can access the area only after playing through the Saints and Seducers campaign. More specifically, you must start the Restoring Order quest to gain access to the sewers.
How Can I Use the Amber?
Amber is mainly used to craft Amber armor and weapons. Besides the unique visual appeal of the Amber gears, they also fall among the stronger gears in the game.
The Amber armor set is a light-class armor with a higher armor rating than the Dragonscale armor. This ranks the armor in second place for the strongest light armor in the game.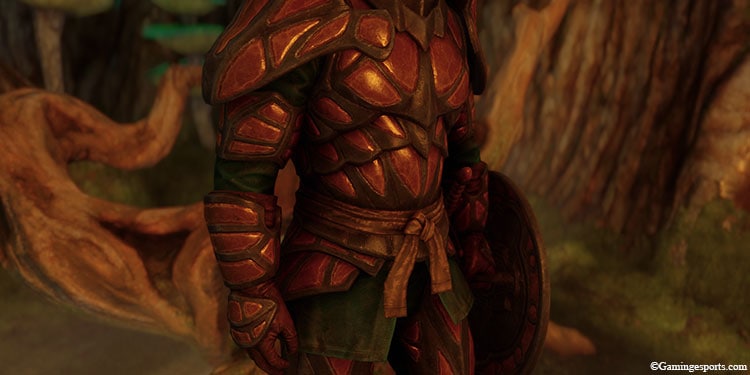 Similarly, the Amber weapons are similar to the strongest weapons in the game, the Dragonbone weapons.
It might even be better than the Dragonbone weapon because while their damage output is identical, the Amber weapons get a slight edge as they are considerably lighter in comparison.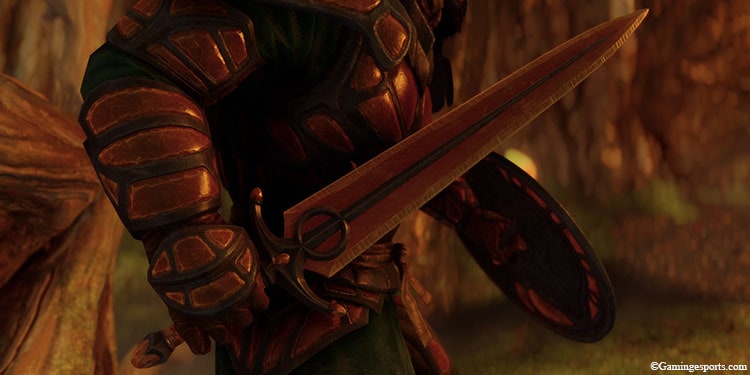 Note: You can only craft Amber gears after leveling up Smithing to 70+ and getting the Glass Smithing perk from the Smithing skill tree.