At the beginning of your Skyrim journey, you are allowed to choose from 10 different races that the game offers. It's this choice that will decide what type of abilities your character will inherit and what kind of gameplay you should expect.
Choosing a race is a difficult process in every game, and Skyrim is no exception to that. Whether you want to play as a sneaky assassin or a fearless warrior, or may you want to play as a powerful mage, Skyrim offers a lot of choices during your character creation.
But what if we told you there is an easier option for that? Did you know that each race can be ranked in terms of its abilities in Skyrim? Due to their special ability and starting bonuses, some races are far superior to others in this game. So if you're stuck in the character creation screen and can't decide which race will benefit you the most, we might be able to help you with that.
Best Races in Skyrim
All 10 races in Skyrim offer different starting bonuses and special abilities. Some of these abilities are very useful and make your gameplay easier while some are utterly useless as you progress. Here are all the 10 races in Skyrim, ranked from best to worst.
Khajiits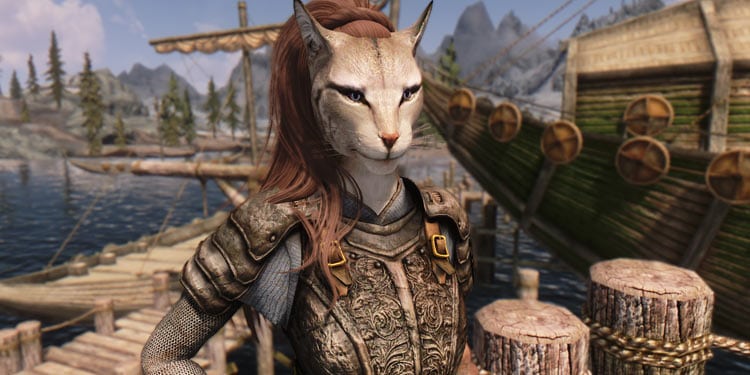 Khajiits are well-known assassins and stealth masters throughout the lands of Skyrim. Their unique appearances make them one of the rarest and coolest races in all of Skyrim. If you want to play as an assassin or a stealth-type character, there is no better race than Skyrim. They are also excellent archers, allowing you to take out enemies in total silence.
Right off the bat, Khajiits are blessed with skills that help them survive through the harshest of environments. They have skills like stealth, pickpocketing, and lockpicking that help them acquire any materials without getting caught. And they also have excellent combat and archery abilities. They can even craft various materials with their high affinity for alchemy.
In terms of skills, they have the highest damage among all races in Skyrim. Khajiits have a base damage of 10, and when combined with the bonus damage of their claws damage, they deal a whopping 22 damage in a single hit.
This damage is far greater than any single-handed weapon in the game, making them the deadliest of foes you don't want to mess with. They also have the Night Eye ability that gives them night vision, and this ability can be used multiple times a day.
Bretons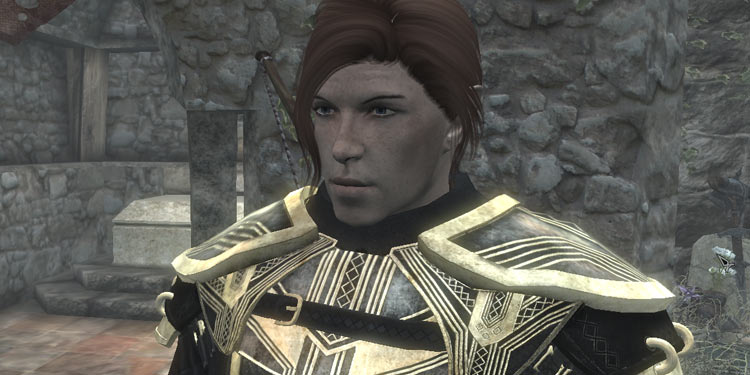 While Khajiits are adept in physical attacks and stealth mechanics, Bretons, on the other hand, are excellent mages. Although what puts them so high on the list is their natural ability to negate all types of incoming magical damage.
They naturally have 25% magic resistance due to their racial bonus, and when combined with perks and with the added effect of Lord Stone, it reaches up to 85%, which is the maximum in Skyrim, even without wearing any armor.
They are also very good in combat, which makes them somewhat of a versatile race. Although their combat falls off in higher difficulties or when fighting against a group of enemies, so it isn't a recommended build. Their other skill, Dragonskin, lets them absorb 50% Magicka from all incoming hostile spells for 60 seconds.
This gives them a massive boost in their damage output once they get their hands on powerful spells which drain Magicka quickly. They are also very good at healing themselves or their allies.
Orsimers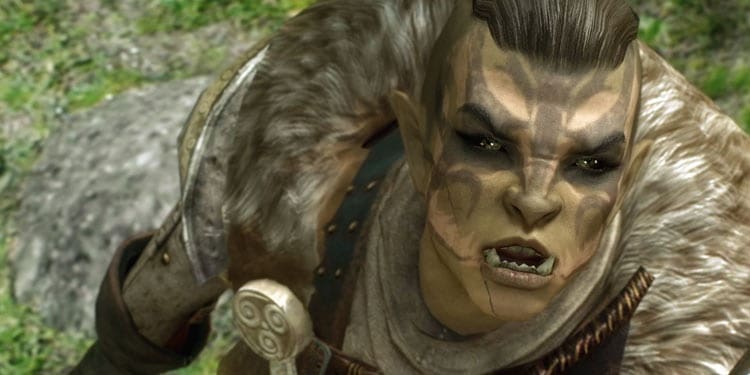 The Orsimers are a powerful bunch of folks that are very skilled in melee combat. They are naturally talented and gifted warriors who take pride in their strength.
They have high armor and are good at both crafting a weapon and using them. They can one-hand as well as two-hand most of the weapons in the game, and they also deal massive damage with their weapons.
With the skill tree, they can also be powerful assassins. They can one-shot every enemy with their bows or axe as long as they keep themselves hidden from their sight. They are also equally fierce in two-handing weapons, and no race comes even closer to fighting them in melee combat.
And that's not even last; their special ability, Berserker Rage, is a powerful ability that makes them truly terrifying to face. It makes them so that they take half the damage but do twice the damage for 60 seconds. With this ability, they can clear enemy camps without even breaking a sweat.
Altmers (High Elf)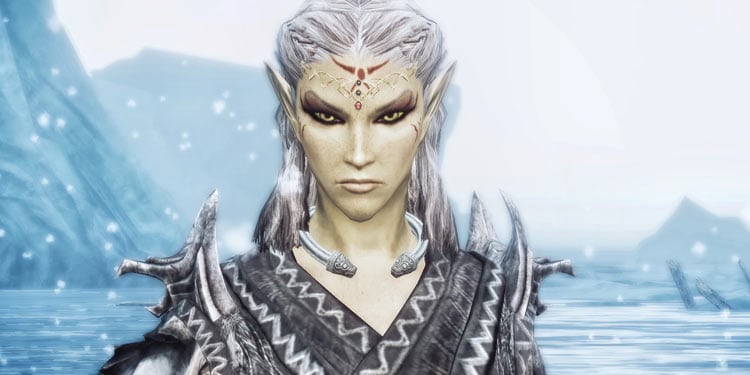 Altmers are the best race to choose if you want to play as a mage. Magic is a very powerful ability in Skyrim, but most races don't have a good enough Magicka regeneration, so it isn't a very popular choice of combat.
However, Altmers are the sole exception to this barrier. Not only do they start with more Magicka than other races, but they also have superb Magicka regeneration.
This allows you to use as many spells as you want and not give a care in the world. All players start the game with 50 more magicka than other races when they choose Altimer as their beginning race.
They also have a special ability called Highborn that allows them to regenerate 25% of their total Magicka every second for 60 seconds. It's this ability that makes this race the best mage in the game.
Argonians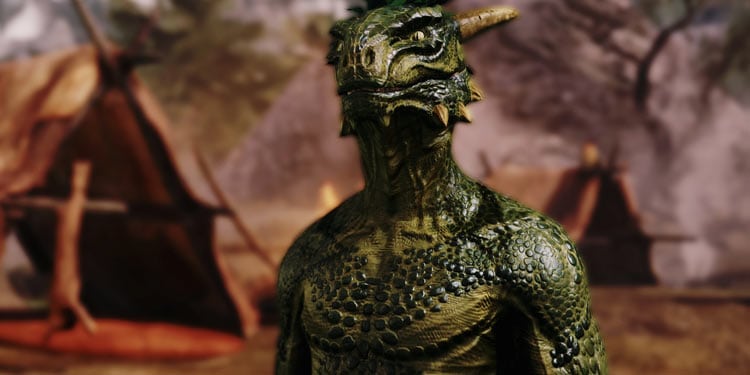 Argonians are probably the most unique race in Skyrim. Apart from their reptilian looks, they also possess four special abilities, which are twice the abilities of other races in the game. However, most of their abilities are mediocre at best, and they don't really help in battle much.
One of their special abilities is Claws, which increases their raw damage output when fighting unarmed. But, they do very little damage when compared to Khajiit, who are exceptional in unarmed combat.
Their other abilities are Resist Disease and Waterbreathing. Both of them are pretty useless in the context of the game as diseases can be cured easily in the game, and there aren't many use cases of Waterbreathig. Their last special ability, Histskin, however, is the only ability that is useful, and it is one of the most powerful abilities in the game.
This ability increases their health regeneration ability by ten times for 60 seconds when activated. This easily allows them to fight in extreme conditions which will otherwise kill them. This ability also makes them very versatile, and you can try different builds when you're playing as Argonian, as you always have the means to escape when things go south.
Nords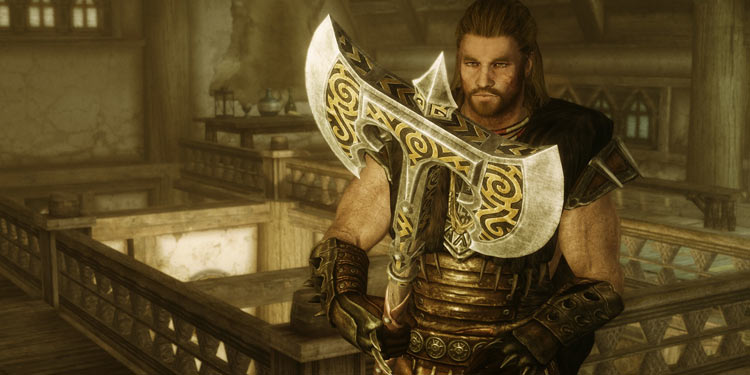 The Nords are another powerful race that specializes in melee combat. Their expertise in both two-handed and one-handed weapons makes them very fearsome warriors.
They are also a fun race to play if you are a beginner since you can play like a typical explorer when you're playing as a Nord. They are also one of the better starting races to pick, as their abilities increase your survivability when you are in danger.
The first of their abilities is called Resist Frost, and it increases your frost resistance by 50%. This is especially useful in this game since most of the world is filled with snow, and enemies have different types of frost spells.
Their other ability is called Battle Cry, and when it is activated, all your nearby enemies will start to run away from you for 30 seconds. This can be a lifesaving ability when you are surrounded by a group of enemies, and you need to escape ASAP. This ability can also act as a clutch when you are on the verge of death.
Imperials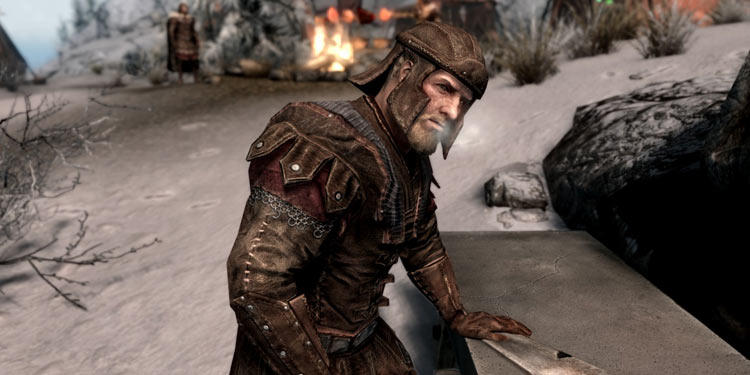 Imperials aren't exactly a powerful race in Skyrim. They can be good in both spell casting and combat, but they are still weaker than other races who are naturally talented in those fields. They also provide very monotonous gameplay, as none of their abilities really offer versatility.
Their first ability is Imperial Luck, and it increases your chance of finding extra gold coins in treasures. However, this isn't particularly good in the case of Skyrim, as there are plenty of ways you can earn gold in this game. Although, they do make a pretty good race for stealing and swindling.
Their other ability is called Voice of the Emperor, and when activated, this ability calms all your nearby humanoid enemies. However, this ability comes to an end as soon as you attack them again. It can only be useful when you are suddenly ambushed or caught stealing, and you need to get out immediately.
Dunmers (Dark Elf)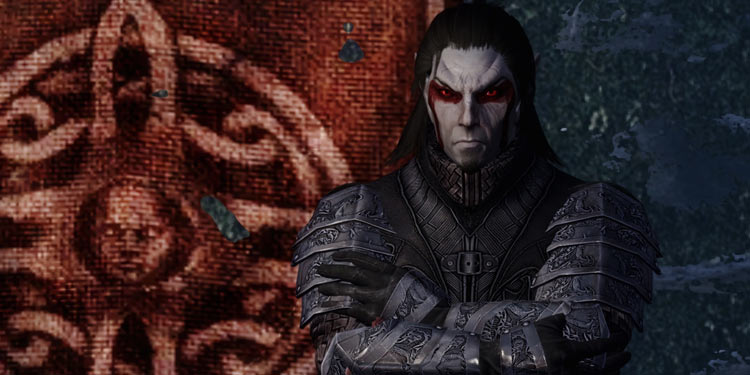 The Dunmers offer versatile gameplay, but this race gets weaker as the game goes on. You can play as both a sneaky thief and an offensive killer when you are playing as a Dunmer. People who pick Dunmer as their starting race are usually people who love destruction.
Their racial ability is called Resist Fire which gives them 50% resistance to flame magic. It is a pretty useful ability, as flame magic is quite common in Skyrim. It is especially useful for vampires as they are naturally weak to fire.
Their other ability is called Ancestor's Wrath, and when activated, all your enemies who get too close to you will take damage. However, this ability can only be used once per day, and there is actually a spell called Flame Cloak, which is far superior to it. Not only can Flame Cloak be cast multiple times a day, but it can also be duel cast.
Redguards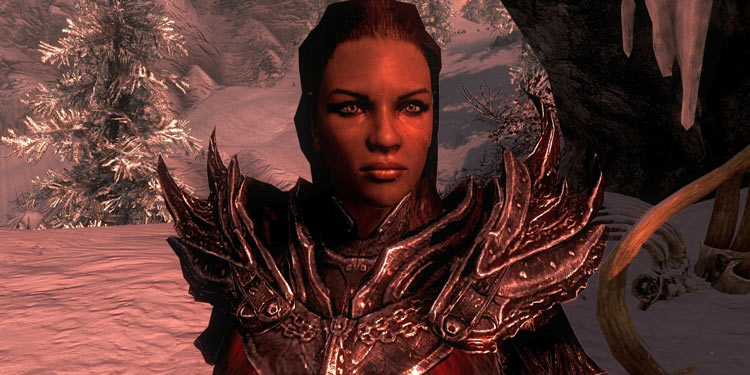 Redguards are the race that is naturally inclined towards melee combat. Their racial attributes give them excellent combat abilities, and they can fight for longer duration without getting tired. However, Redguards aren't a particularly strong race as compared to other races that specialize in combat.
Their special ability is called Adrenaline Rush and it regenerates their stamina ten times faster than normal for 60 seconds. This allows them to fight non-stop for a very long time and not worry about running out of juice. It also allows them to use their strong attack several times during the fight. However, this ability doesn't scale much with the level.
Their other ability is Resist Poison which gives them 50% resistant to poison. However, it isn't a good ability in the game since poison damage can be negated easily with potions.
Bosmers (Wood Elf)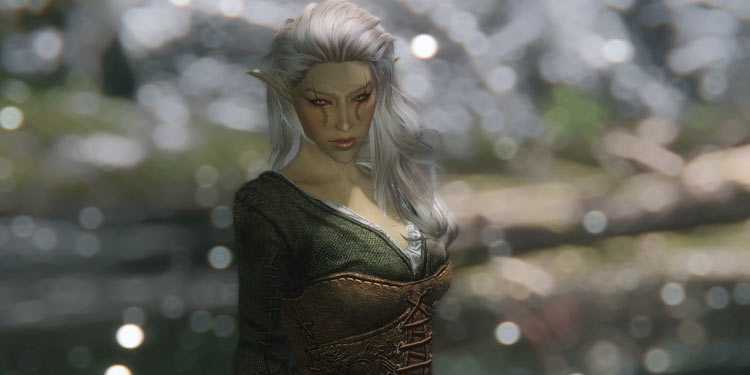 Bosmers might be the most useless race in Skyrim in terms of racial ability. They are the smallest race in the game which also makes them the slowest. They are great at archery and crafting, but there are already races that do it better than them. So if you're really playing the game because you want to sneak past enemies and shoot them from a distance, there are better options in the game.
Their racial ability, Resist Disease, and Poison make them 50% resistant to poison and diseases. However, poison and disease don't pose much threat in Skyrim and can be cured with simple potions. So, this ability is basically useless.
Their other ability is called Command Animal, and this ability lets them take control of an animal for 60 seconds. This is the only useful ability of Bosmers, and they can even make mammoths their allies with it. However, this ability also becomes pretty much useless once you get the Animal Allegiance shout.