For a game that has been released recently, the number of crashes, sudden logouts, error codes, and glitches have been a bit too frequent in Diablo IV.
Some people(even the streamers) have lost their level 90+ characters due to these crashes, forcing them to restart the whole game from the beginning.
Why Does Diablo 4 Keeps Crashing?
There can be a plethora of reasons for these crashes, so pinning down the actual cause and fixing it likewise can be quite a hassle. Nevertheless, few most common causes for frequent crashes of Diablo IV are,
Your computer does not meet minimal system requirements.
The dedicated Graphic Card does not recognize the game.
Outdated Graphic Card Drivers or Outdated Operating System.
Corrupted game files.
Error while retrieving Cached Data.
External software is interfering with the game application.
The game could have gone into maintenance, or your internet might have disconnected while you were in the game.
Now, we have listed few ways you can fix these crashes so that you can slay Diablo IV's demons in relative peace. Let's discuss!
How to Fix Diablo 4 Crashing on PC?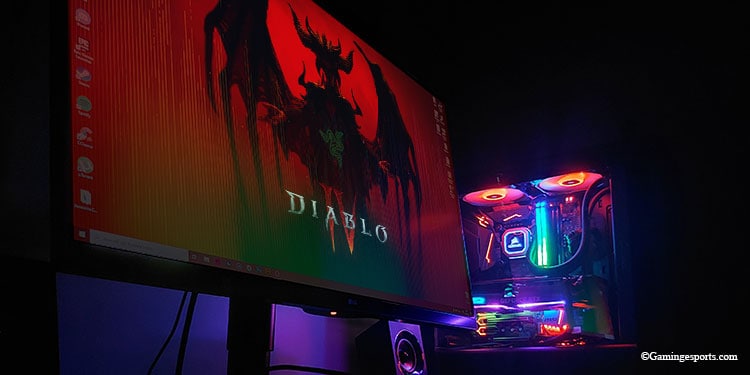 Fixes for those sudden crashes vary depending on what you are playing the game on. Things that work and are valid on PC may not do the same for consoles. Here are a few most common fixes that you can try for Diablo IV PC,
Ensure Your System Meets All Requirements
Crashes can often happen if your system itself cannot handle the game. So, ensure your PC meets the minimum system requirements to run Diablo 4 smoothly. You can check all the optimal system requirements here.
The good news is Diablo 4 does not require heavy specs for it to run and can run fairly well on low-end PCs too.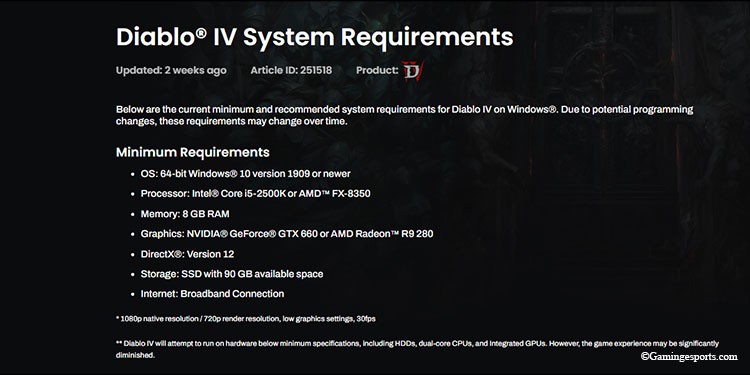 Run Diablo 4 Using the Dedicated GPU
Sometimes the game might be running with the Integrated GPU rather than the dedicated GPU that is meant to run graphics-intensive tasks.
Therefore ensure Diablo IV's client is run using your dedicated GPU. Also, check the high-performance mode for Diablo IV from your GPU menu if you have performance issues.
Go to Settings > Display > Graphics.
Browse to where Diablo IV is installed, select Diablo IV executables, and change from default to high-performance dedicated graphics.
Ensure all Diablo IV's launcher executables are set to your high-performance dedicated graphics card.
Update your Drivers and Update your Windows
New games often come with new graphical requirements requiring some updated patches to the Graphics Processor.
So if you haven't performed an update recently, that could be an issue, as Diablo is a new game requiring most of your drivers to be fairly up-to-date.
To Update Graphics Driver:
Go to Search and type Device Manager.
Click on Display Adapters > Right-click on your dedicated driver for the dropdown menu > Click on Update driver.
Select Search Automatically for Drivers.
To Update Windows:
Check if you are missing any crucial updates and download them right away. Most important are the Graphics Card Drivers, but some other drivers and system applications might also need an update.
Go to Settings > Windows Update and check for updates. Install all required new updates.
Clear Cache
Outdated or conflicting temporarily cached files will inevitably cause crashes and even errors during the start up of games. This is especially true for an online game like Diablo IV.
To clear out the temporary files created by Blizzard applications,
Close Diablo IV and Battle.net client.
Open the Run tab
Enter %programdata% and press Enter.
Once you are at the Program Data folder, delete the folder named Blizzard Entertainment.
Relaunch Battle.net Client, and Launch Diablo IV.
Clear the Direct X Shader Cache
Sometimes your game might be attempting to access outdated Shader Cache created by your graphics system. This can create in game glitches and sometimes may also cause crashes.
Clear out the Direct X Shader Cache by following these steps,
Go to Settings > System > Storage > Temporary Files
Clean out the Direct X Shader Cache.
Fix Corrupted Files
Sometimes your Diablo IV files might have been corrupted. So before you attempt to uninstall and reinstall the game, stop, and run the Scan and Repair Tool from the Battle.net Desktop App. This will check for anything missing or corrupted and will repair those files.
Launch Blizzard's Battle.net Desktop application and go to the Games tab.
Select the banner of Diablo IV.
Select Options(It is a cog wheel beside the play game button).
Click on Scan and Repair.
Select Begin Scan and wait for the repairs to finish.
Resolve Conflicting Software
Sometimes the issue can be other software that are running in the background. Try closing those software one by one and see if the game works.
As Diablo IV is an online game, make sure you are not running any tools that modify the gameplay experience.
For Example – The Cheat Engine will cause conflict with any Online Service Game and can result in your account getting banned if you play online games with the Cheat Engine on.
Check Diablo 4 Server Status
Diablo IV is an online service game that will be patched frequently with new updates, this process requires the game to go offline for a scheduled maintenance.
Sometimes, an unprecedented error can also cause the game to go offline suddenly. Recently some hackers succeeded with a DDoS attack on the Diablo IV's servers causing the game to crash worldwide during the first weekend after its launch. You can imagine how frustrated the player base were as this took place.
As Diablo IV needs an active connection to Battle.net servers at all times. So, if your game decides to crash all of a sudden, it can also be due to server malfunction and the only thing you can do is to wait for the developers to fix the issue themselves.
To check server related issues with Diablo IV,
Go to the Battle.net support page and check if Diablo is undergoing scheduled maintenance or if the server is down in your region.
Check Your Internet Connection
A faulty Internet connection usually disconnects you from the game, but sometimes an unstable connection can also cause crashes and freezes. For an online game like Diablo, make sure your connection is stable and smooth.
There are times when software that is running can also hog all the data and potentially cause crashes. This is rare but it is best you ensure nothing is running in the background while playing your favorite online game.
To double check these issues,
Go to Task Manager. (CTRL+ALT+Del > Task Manager OR Right Click on Taskbar > Task Manager )
Check the Network section for anything taking too much network and end that task.
Disable Your Antivirus and Firewall
Antivirus software has long been known to cause games to crash as these can wrongly confiscate some files they deem suspicious. However, this does not happen often these days, especially for legitimately purchased games like Diablo.
But if you keep crashing, start your game with these components disabled, and re-check if the conflicts are resolved.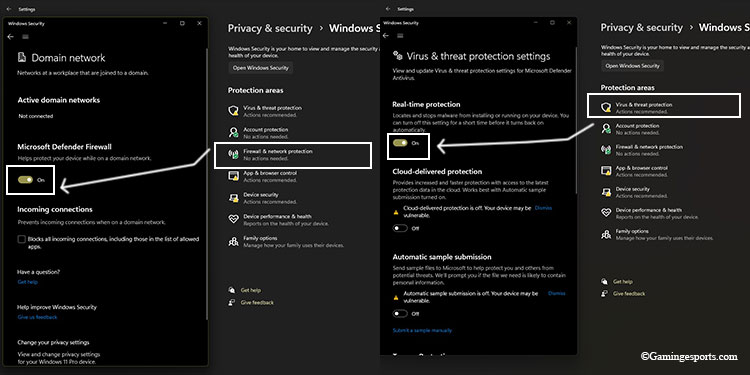 Go to Settings > Privacy and Security.
Find Virus and Threat Protection and Turn off everything inside of it.
Find Firewall and Network Protection and Turn off everything inside of it.
Reinstall Diablo 4
This is probably the last thing you should do, but if no other fixes work, open your Battle.net client, uninstall Diablo IV, and reinstall it again.
How to Fix Diablo 4 Crashing on Consoles?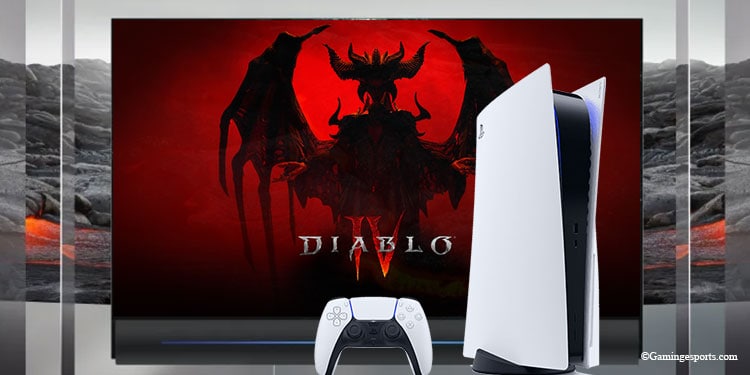 There is not much you can do when the game crashes on consoles. Unlike PC, consoles are straightforward and optimized. If a game is crashing, then it's either the issue with your console or the game being buggy itself.
Changing your settings and such won't be much help here, but still, there are a few things you can always do.
Restart Your Console
A quick restart is always supposed to set your system straight. Whether it's Playstation or Xbox, restart it and check if the problem persists.
To restart, Press the power button for few seconds.
Power Cycle
Sometimes a quick restart might not suffice and your console might need to completely power down. Doing this will clear the temporarily stored data which might be causing crashes.
Turn off your console and unplug it from all power sources for at least a couple of minutes before turning it back on.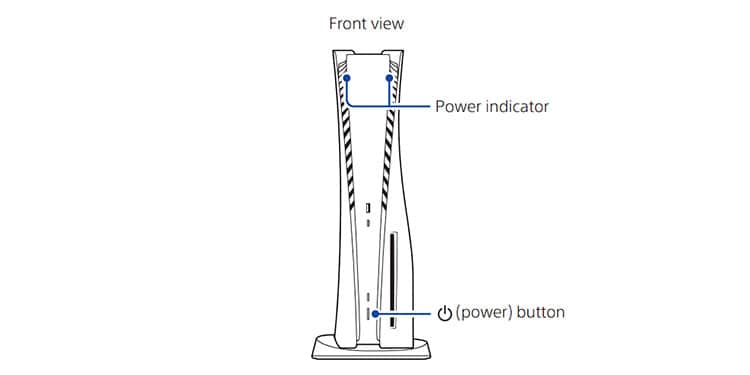 System Updates
Check if your console needs system updates. With the release of major new titles, sometimes the consoles need updating too. Once updated, restart your system and relaunch the game.
PS5 System Updates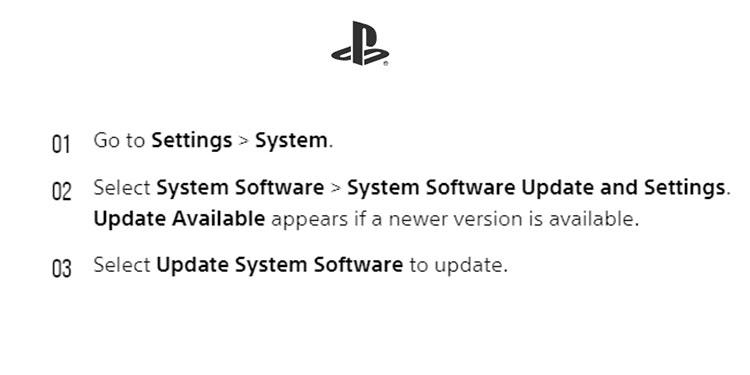 XBOX System Updates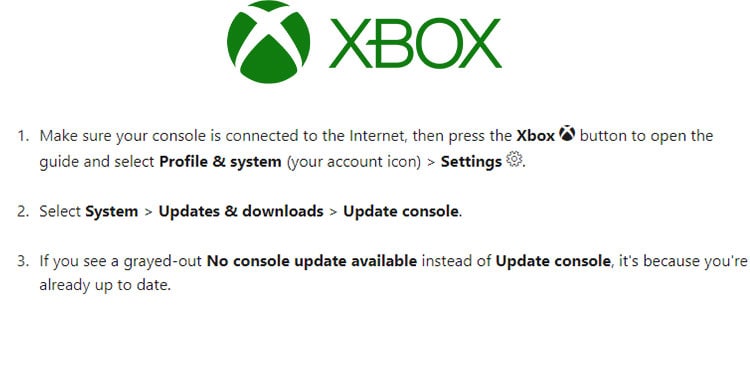 Rebuild the Game Database(PS only)
Rebuilding Game Database will often fix many issues, including crashes, freezes, and slow booting. This reorganizes all data in your console's storage and sets everything straight.
To Rebuild the Game Database, follow these steps,
Restart the console in safe mode (check the image to learn how to start the PS in Safe Mode).
Connect your gamepad with a USB cable and press the PS button.
Select the Rebuild Database and Confirm, then wait till it is complete.
Once done, Restart the console and check if all issues are fixed.
Delete Saved Game Data
Crashes can also occur due to damaged or corrupted saves. Be careful while deleting local saves, as this might lead you to lose all your progress with a particular game if the data is not synced to the cloud.
Diablo IV always syncs your progress to the Blizzard's Battle.net servers so this procedure should be relatively safe.
Go to your storage menu and delete the saved game data for Diablo IV, then restart the console and relaunch the game. (This won't affect your character's progress, as that data is synced online. This will only delete the data your console has saved locally)
You can also delete all saved data on both consoles, but we advise you only to delete the data of a specific game.
For PS
Press the PS button on the gamepad to go to the home screen.
From the Home UI, go to Settings, the cog wheel on the screen's right-hand top corner.
Go to Storage.
Go to Saved Data.
Select PS5 Games.
Choose Diablo IV from the list.
Select Delete and delete all the data of Diablo IV.
For XBOX
On the gamepad, Press the Xbox button.
From the drop-down home screen, Find and choose My Games and Apps. If you are already on the home screen, choose My Games and Apps.
Select See All if you are on the drop-down home screen.
Find and Select Diablo IV and press the more options button(the button with three lines).
Select Manage Game and Add-ons from the drop-down menu.
From the left side, scroll down and select Saved Data.
Select Delete All, or you can scroll down and select the Game data and press the more options button.
You can now choose to Delete Local Data from the Console or Delete All Data (Including the data on the Cloud)
Reinstall Diablo 4
This is the last thing you should do, but if the problems persist, then go for it. Uninstall the game and Install it back.