Drow Ranger has been one of the strongest carries in patch 7.32 of Dota 2. This hero can zone out most meta offlaner of the patch and is able to come online from very early on in the game.
She can also silence multiple enemies for a long duration and can kill them within this duration with her massive physical damage.
Although it isn't that difficult to counter this hero, sometimes it seems impossible to win against her due to poor team coordination.
This hero really suffers when fighting against multiple heroes so ganking her early is the most effective way to win against her.
Some heroes also counter her very hard either in the laning stage or in the team-fights.
In this article, we have listed the 15 best heroes that counter Drow Ranger and help you win against her.
Primal Beast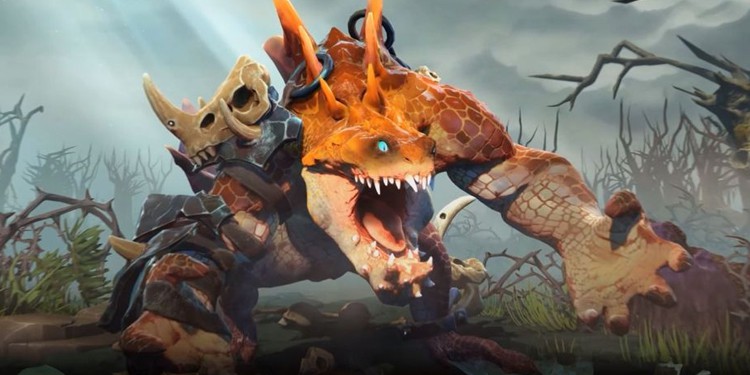 Primal Beast is one of the best counters when it comes to Drow Ranger.
He can initiate from a very long distance which can be really difficult to dodge and his second ability allows him to stay on top of her while dealing damage.
Drow is really susceptible to magic damage and all of the Primal Beast's abilities deal magic damage.
He also provides lockdown with his ultimate, giving enough time for his team to close the gap or kill her during that duration.
Monkey King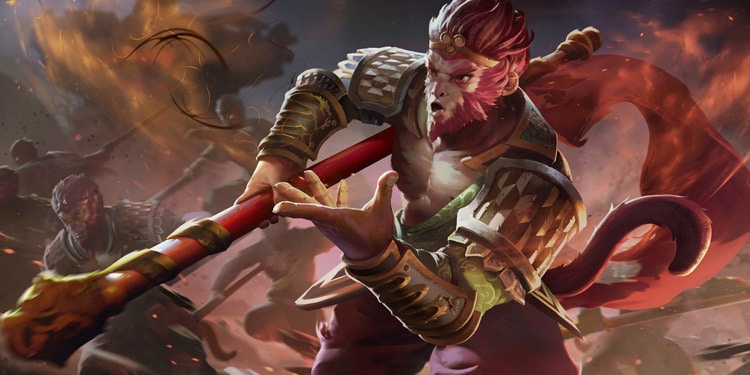 Monkey King is a very strong carry regardless of the meta in any patch, especially against the ranged heroes.
He can stay hidden on top of trees and ambush Drow when she is close.
He also has a stun if she tries to TP away and can easily close the gap with Dust even if she has Shadow Blade or Silver Edge.
His passive still works even if she silences him so it is really easy for him to man-fight her.
And his ultimate gives him bonus armor that reduces her right-click damage. It can also be used to zone out the rest of her teammates while your team focuses her down.
Ursa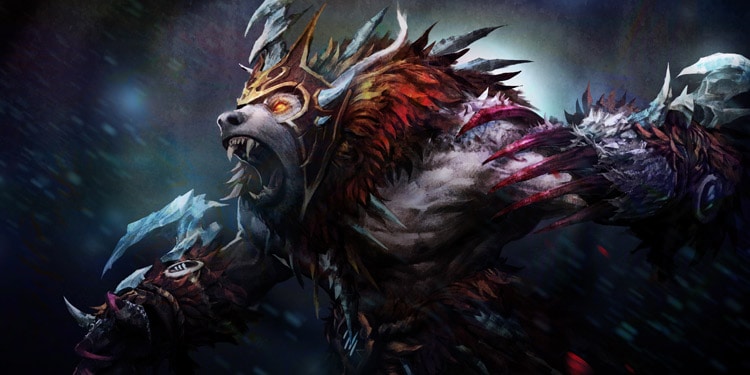 Ursa can also quickly kill Drow with his Fury Swipes and Overpower combo.
This hero is built to fight and he loves fighting as soon as he gets his Diffusal Blade.
We've seen Battlefury Ursa meta in the past, but I think Ursa with the fighting build is much more effective against a hero like Drow.
He doesn't need many items to scale in the game and can crush Drow at any stage of the game.
He can also take down Roshan very quickly which is a really important Aegis of Immortal if you want to push high grounds against Drow.
Slark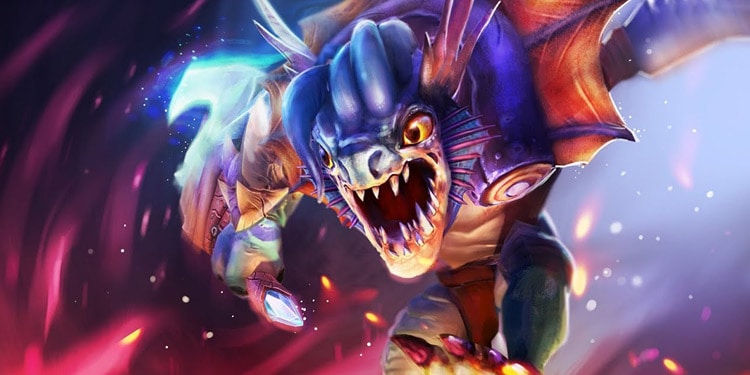 Slark is basically a counter to any agility hero in Dota 2.
His passive lets him steal stats from the heroes he attacks and turns them into his agility.
This gives him increased damage and attack speed while lowering the damage and attack speed of his opponents.
And since Drow Ranger mainly depends on her agility and attack speed to do massive damage, she can no longer do so when Slark gets on top of her.
Besides, he also has ways to dispel her silence and he can also regenerate his HP when he is out of vision.
Slark doesn't have big cooldown spells and is ready to fight every time.
Legion Commander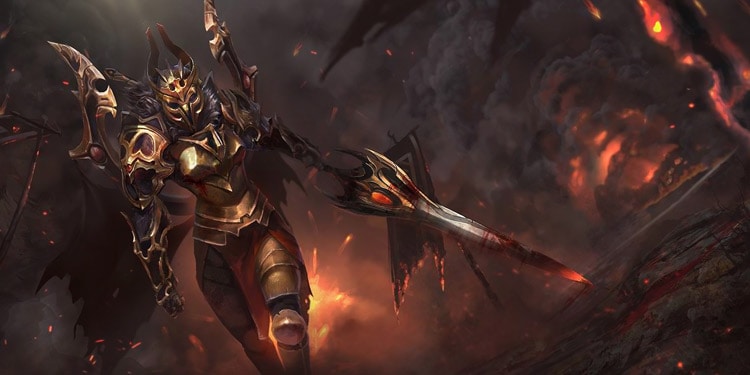 Legion Commander's Duel can stop Drow from attacking her teammates and even kill her if she's with her teammates.
She also has a strong dispel that can dispel Drow's silence from her teammates.
She does decent against her in the lane and has one of the best lockdowns in the game.
Her duel can only be dispelled by the Linken's Sphere which is a very unlikely item for Drow.
Also, a Legion Commander with some duel damage can easily solo-kill Drow in her ultimate with Blademail.
Faceless Void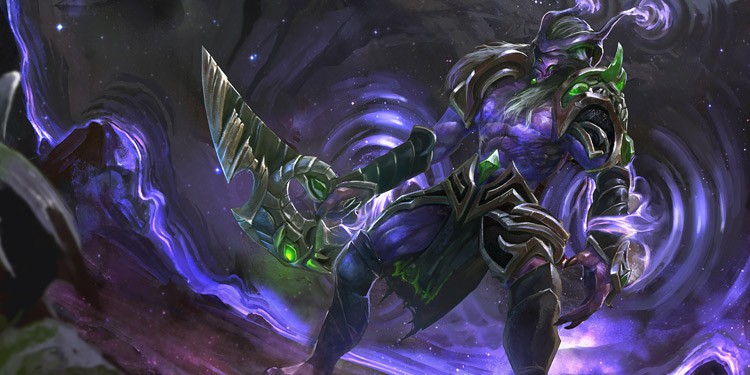 Faceless Void can kill Drow inside his Chronosphere.
He is also great at escaping/initiating and can get all his HP back if the enemy team failed to burst him in time.
However, it all depends on how well-farmed they are and who got jumped first.
If Drow catches Void while in Shadow Blade, she can easily kill him by silencing him. She can also kill him easily if he failed to get her inside the Chrono.
I'd say that Void has a decent chance against her if he knows how to position well and have good patience.
Riki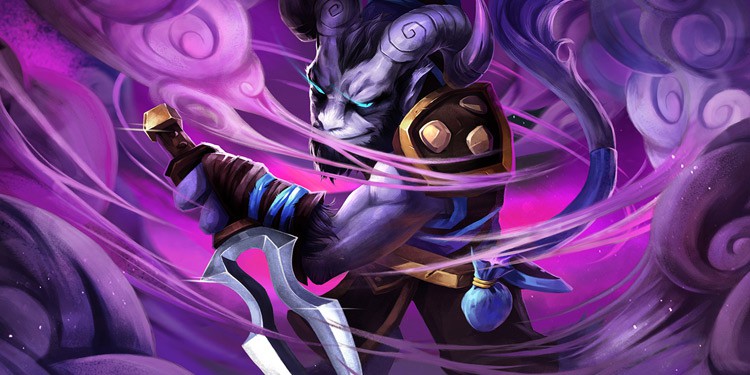 I haven't seen Riki core in my games for quite a while but I'm sure he is still very strong as a core.
He can join fights from very early in the game and deal massive damage against low HP heroes.
It's just that he farms very slowly and he solely depends on kills for item progression.
If the enemy team manages to kill him a couple of times and Drow has a chance to free farm, then it is really difficult for his team to make a comeback.
But, I think Riki support is also a pretty good counter to Drow Ranger.
Jakiro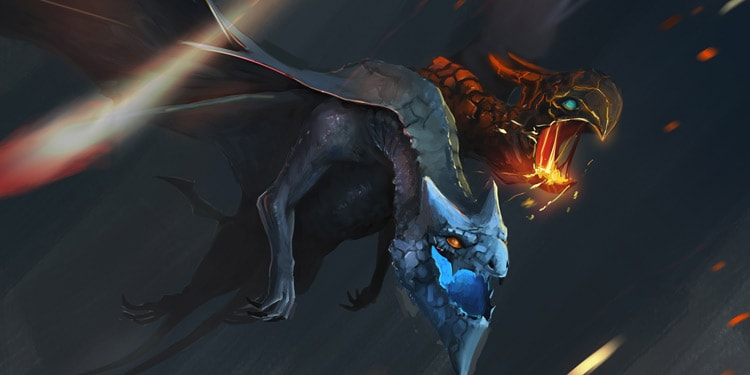 Jakiro is a really good support hero against Drow as his ability slows her attack/movement speed and can also stun her momentarily, disrupting her multishot channeling.
He has a good amount of magic damage that can damage multiple heroes.
He also buys Eul's Scepter and Glimmer Cape in most games which are the best items against Drow.
Beastmaster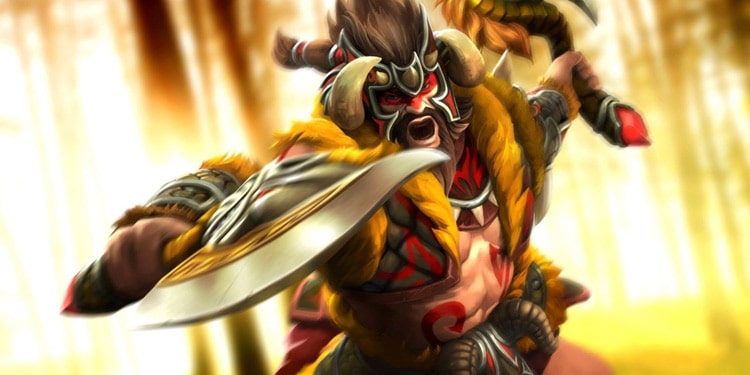 Drow Ranger struggles against multiple summoned units and Beastmaster is the master of them.
On top of that, his ultimate can stun her for a very long duration and it even goes through the BKB. So, it is really easy to counter her using this hero.
Beastmaster is also good at taking down towers and scouting the important areas for vision.
Spectre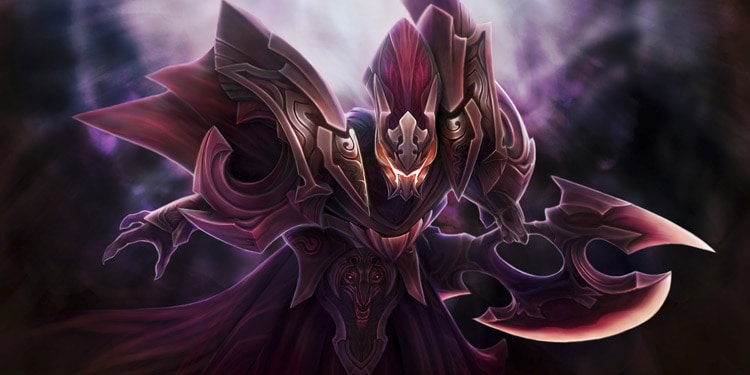 Spectre is also known as the late-game boss in Dota 2. This is because it becomes very hard to kill this hero once she gets her items.
But as of lately, she is also a very strong mid-game hero. As Drow Ranger also comes online at around mid-game, it is fairly easy to kill her if you are well-farmed.
But even if you win the fight, you should keep farming as Spectre is really slow at taking towers.
However, if you are under-farmed, you should probably keep farming until you get your items and hope that your teammates will be fine without you.
Drow crushes Spectre in mid-game especially when she is ahead in terms of networth and levels.
Join fights only when it absolutely necessary or if there is a good kill opportunity.
Mars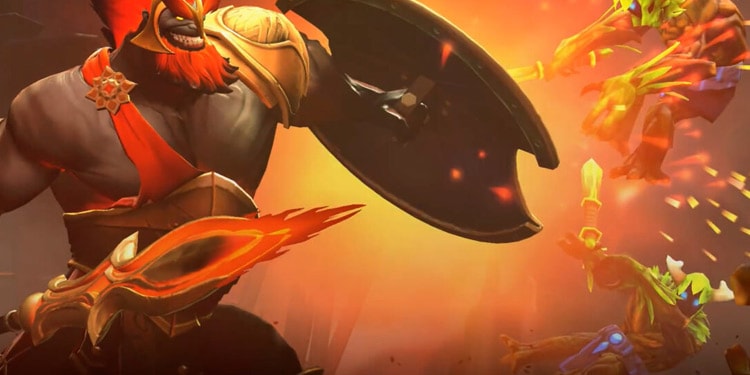 Mars isn't really a good counter to Drow nor he is good against her in the lane. However, he is very good at initiating and trapping enemies.
He also has a good amount of armor and damage-reduction skill.
He has especially good mid-game timing when he has Blink Dagger and can initiate on Drow or her teammates.
In either situation, Drow is completely useless as it is really easy to burst her down if she is trapped inside the arena.
And if she is outside the arena, all of her attacks get blocked and she can deal no damage.
Earthshaker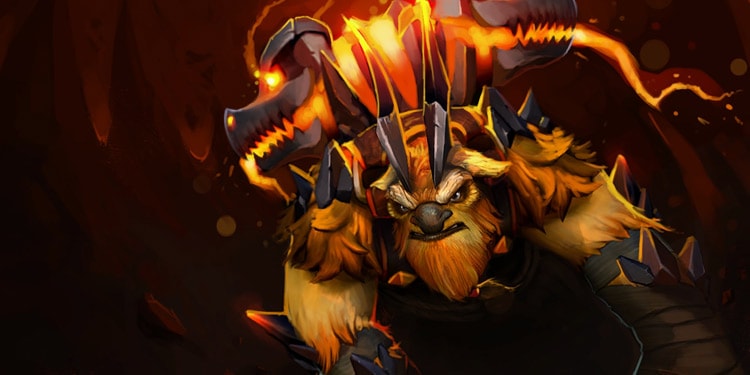 Earthshaker has tons of stuns in his arsenal and can spam his stuns from a safe distance.
Although he is not a direct counter to Drow, he can disable her for a very long time, giving his team enough time to kill her.
His ultimate also deals massive AoE damage that scales with the number of enemy units present in the area.
Doom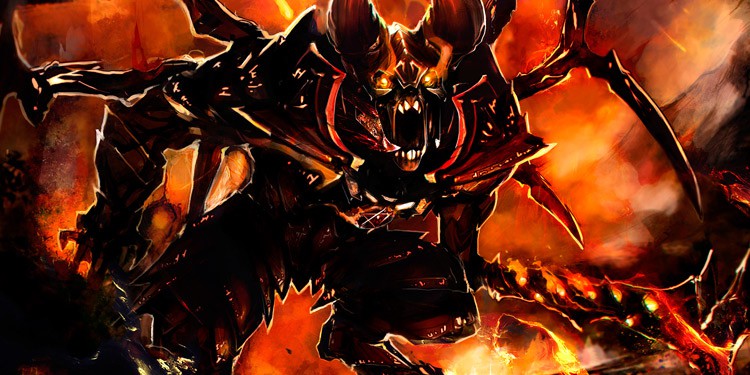 Doom's ultimate is the ultimate counter for every hero in the game.
He also scales incredibly well no matter what position he's played in.
He is also very good at initiating and locking enemies in place if he has devoured the Centaur creep.
Drow can't use her spells and items when she is affected by doom, and if her teammates don't have saving items or abilities, she's basically doomed.
However, she can still man-fight and might kill you even if she is doomed so make sure you don't rush in alone when you see her.
Lion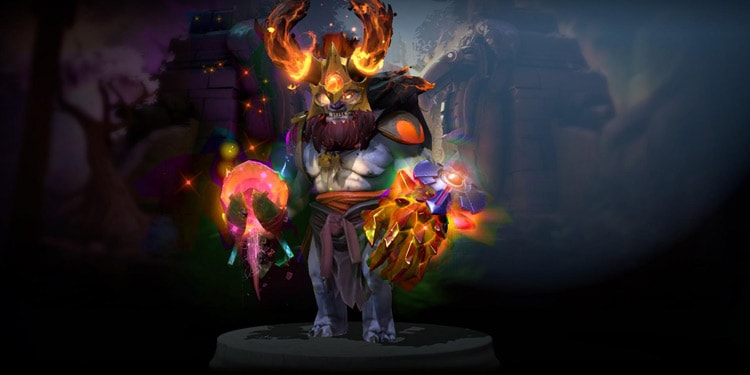 In my opinion, Lion is the most annoying support in the game.
He has two disables with a really low cooldown duration and on top of that, he can also steal your mana.
And his ultimate takes away a big chunk of HP from your health bar.
If he is played well, he can disable an enemy for a very long duration and can even solo kill support in later stages of the game.
Drow can really struggle against this hero, especially in the laning stage since it's really difficult to dodge his stuns due to her slow movement speed.
But after she gets her BKB, she can easily two or three-shot you so you should be always careful of your position and buy defensive items like Ghost Scepter or Glimmer Cape when you play against her.
Winter Wyvern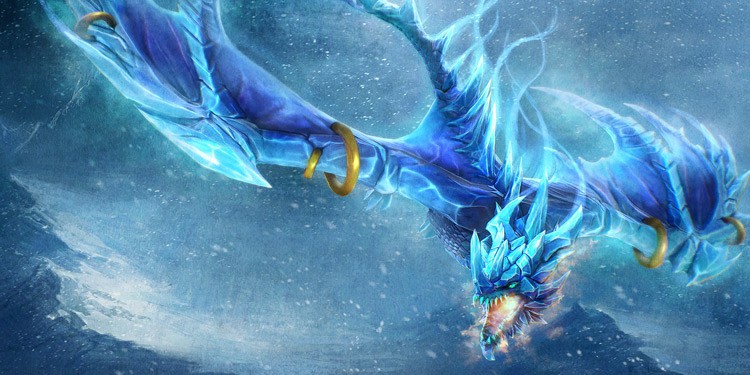 Winter Wyvern has a healing ability that negates all incoming physical damage from enemies.
Since Drow only deals physical damage, it can be a great way to save your allies.
However, this is not a surefire method to counter her because she can instantly silence your allies and kill them afterward.
So, you should at least have one saving item for her like Force Staff or Glimmer Cape to make sure your ally survives.
Although this does buy enough time for your teammates to jump on her and possibly kill her.
Winter Wyvern can also initiate on her enemies to start the fight and take out one target before the fight even begins.