Rebirth or re-specing is a game mechanic used to reset the stat allocation of your character in the Elden Ring. In other From Software games rebirth is unlocked a bit later into the game but in the Elden Ring you can unlock rebirth as early as halfway through the game. The rebirth mechanic can be very confusing for newer players. Therefore, we have written a detailed guide on how to unlock rebirth and how it works in the Elden Ring.
You can use the Rebirth to redistribute all the stat points you spent. Every time you level up, you get 1 stat point you can use to allocate towards a stat of your choice. During Rebirth you can reallocate all the stat points you used. The item used for rebirth, Larval Tears, will not be used up if you cancel the process.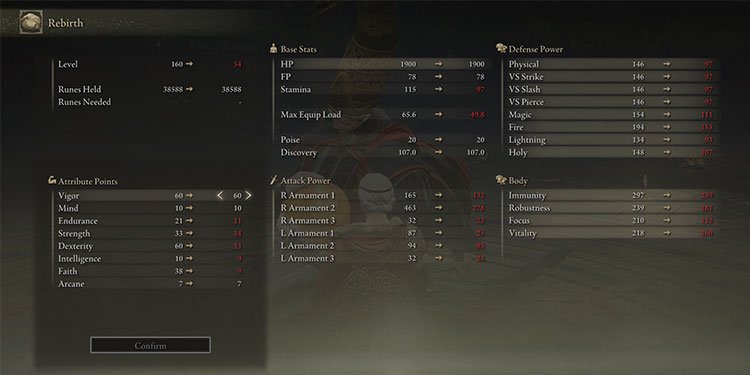 Reasons to Rebirth Your Character
You will be limited by what weapons, or magic you can use according to your stat point allocation in the Elden Ring. In case you want to change your build, from a melee damage dealer to a magic user, or vice versa. You can use this mechanic to reset your stat allocation towards the build you prefer.
Using this mechanic you can use the same save file to try multiple builds. Additionally, you can Rebirth to prepare your character for a PvP build of your choice. You can also use it if you think you made a mistake and invested a lot of levels in stats you don't need.
If you are bored with your current playstyle, you can use Rebirth and completely change it. Rebirth can also help you in case you find a rare weapon of your liking, but you invested your stats for a completely different weapon.
How to Unlock Rebirth?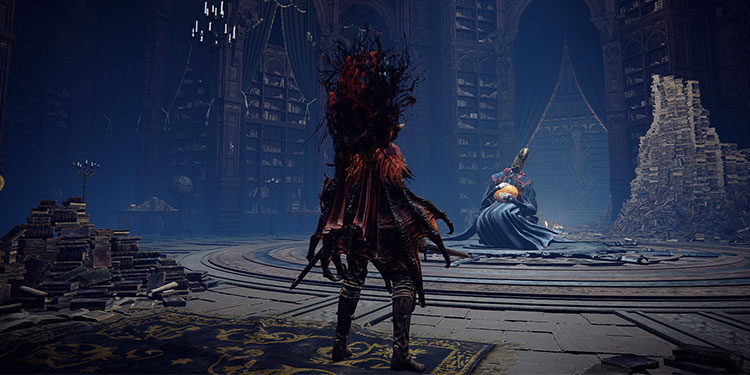 To unlock the option to Rebirth your character, you need to beat a boss called Rennala. She is a must defeat boss for story completion. Once you successfully beat her in combat, she becomes an interactable NPC. She also drops the Great Rune of Unborn once you defeat her. This will unlock the ability to rebirth. You can spend one Larval Tear to proceed with Rebirth. 
You additionally have to have defeated another boss, Red wolf of Radagon to access the area where you will encounter Rennala.
Where is the Location to Perform Rebirth?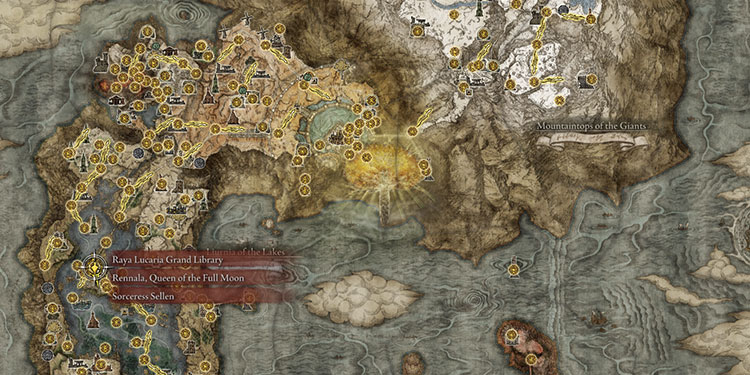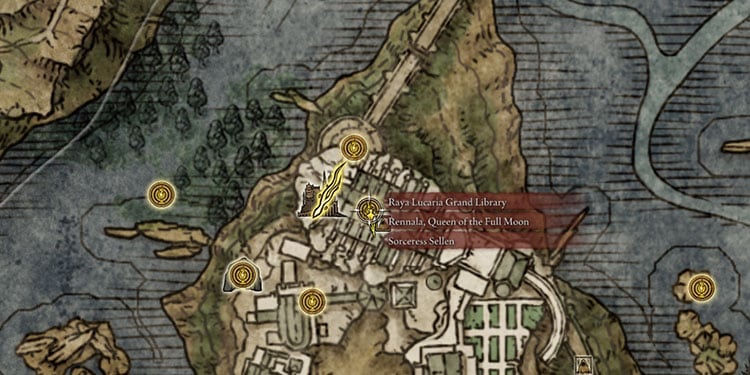 The Academy is located on Lake Island in the center of the Liurna Region. Check the Map of Lands Between to find out the exact location. You will have to find another detailed guide if you want a step-by-step walkthrough to get to this area. Better yet, you can always explore by yourself.
What is a Larval Tear and Where to Find Your First One?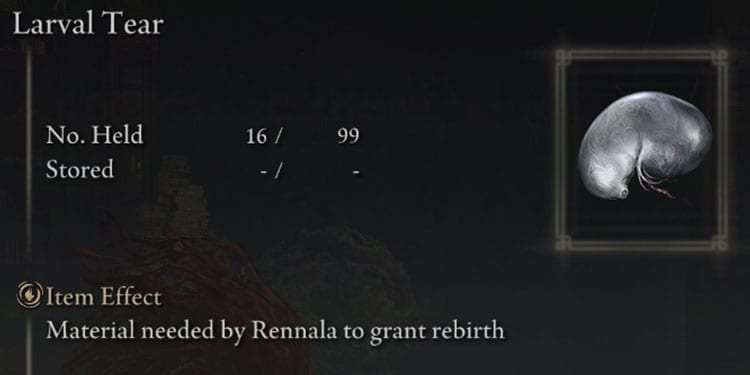 Larval Tear is a Key Item, currently you can find 18 of them in the Lands Between. You can refer to a detailed guide on where to find all 18 of them, for now we will guide you to the easiest 2 you can get.
Liurna of Lakes
Head to Liurna of the Lake region. South of the marshes surrounding the Island with Academy of Raya Lucaria is an area called Village of Albinaurics. Head there and find the graveyard. The Larval Tear should be located behind a tombstone in this graveyard.
Limgrave
Head to Limgrave, towards an area called Agheel South Lake. Navigate directly east from the Site of Grace in the lake. There you will find a sword wielding wanderer, you need to attack him. After being attacked he will change and become a Lesser Runebear. Once you defeat the Runebear you will get the Larval Tear as a drop.