The ability to get married in Skyrim is one of the best features in the game. It has many benefits, including the Lover's Comfort Bonus, Free Home-cooked meals, a personal merchant, and a steady supply of gold coins every day.
However, picking the right partner for your playthrough can be difficult, as there are over 67 marriageable candidates in the game. And getting a divorce with your spouse isn't very apparent because, well, the feature wasn't even added to the game in the first place.
Although the game officially lacks this feature, a few ways exist to revert your marriage status and reset the marriage quest. To achieve this, you can either use the built-in Console Command tool or install a mod that adds the feature of getting divorced.
So, let's dive right into it.
Via Console Command
The most viable way to get a divorce in Skyrim is by using the Console Command. Although this debugging tool is mainly used to fix conflicts and glitches in the game, you can also use it to alter the in-game values and items.
You'll need to type five sets of codes in the console menu and run them one by one to remove the marriage status and reset the marriage questline. But for the sake of simplicity, we'll be running all the codes at once by putting them in a text file.
Follow the steps below for more detail.
Navigate to the game's directory and create a new text file.
Copy and paste the following commands.

removefac 51596
player.removefac C6472
resetquest 74793
resetquest 21382
setstage 74793 10

Save the file and give it a name. For now, we'll be naming our file breakup.
Boot up your game and press the ~ to open the console menu.
Click on your spouse to highlight their Reference ID.
Type in bat <name of the file> we've just created. We'll be typing in bat breakup.
Press the Enter key to run the command.
Then, skip 24 hours of in-game time.
Now, you can get a new Amulet of Mara from Maramal. Equip the amulet and speak with someone else to marry them.
Via a Mod
Installing a divorce mod is another great way to break up your marriage. The GuruSRs DIVORCE mod is an excellent mod that adds a lore-friendly way to get a divorce. This mod works regardless of whether your spouse is dead or alive.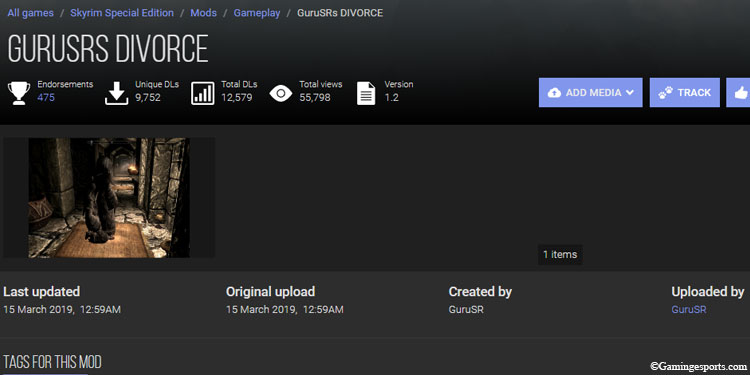 Visit NexusMods and install the mod via a mod manager like Mod Organizer 2 or Vortex. For more help, visit our article on installing mods in Skyrim.
After installing the mod, head to the Temple of Mara in Riften.
Enter the temple and take a left turn. You'll find a shrine of Mara on the table.
Interact with the shrine and choose the Divorce option.
By Killing Off Your Spouse
An alternate way to get a divorce is by simply killing off your spouse. While this method does remove the married status from your character, it does not allow you to get married again.
The best way to go about eliminating your spouse is by remaining undetected and inside your home. You can use hard-hitting weapons to eliminate them in one go or use an Alteration spell like Paralyze to immobilize them first before killing them off.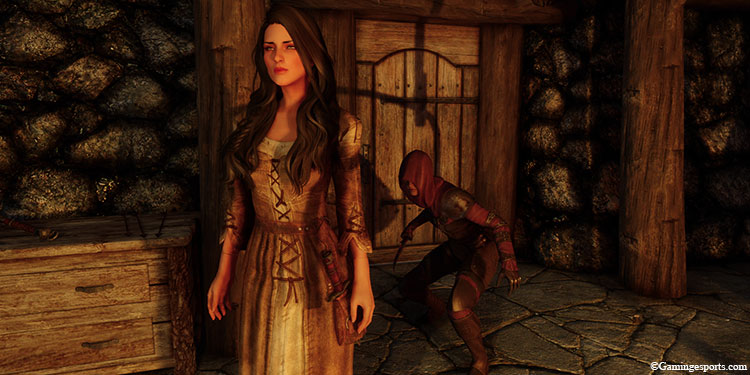 If you still prefer to have your ex-spouse around in your game, then you can spawn a copy of them or even revive them. Both of these options will not restore their spouse status. So, they will just go about their day like they did before marriage.
Note: This method only applies if you've married a non-essential NPC. For essential NPCs, stick to using the console command option.
Here's a video showing the above methods in action.