No doubt, every RPG players have a kleptomaniac trait to them. They enjoy taking and hoarding every loot they set their sights on. This can be problematic in Skyrim as there's only a limited carrying capacity.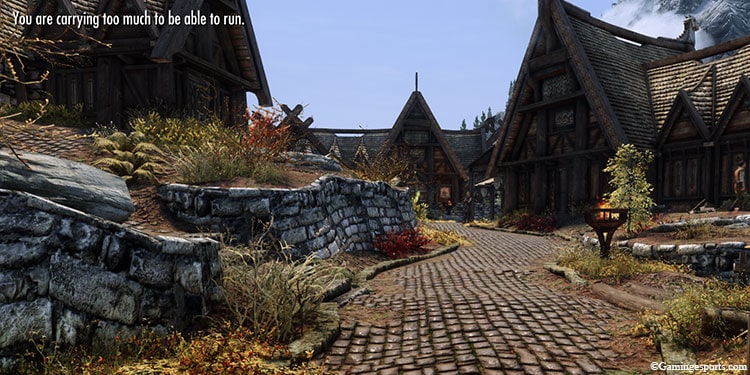 Exceeding the carry weight, you will get to the over-encumbered status, which disables running, sprinting, and fast traveling. This can be annoying as it directly affects gameplay. 
However, there are multiple ways to increase the default carry weight. There are perks, powers, equipment, and potions that can increase your carry weight so that you can continue to hoard more items. Let's get into the details.
Increase your Stamina Stats
The most viable and consistent way to increase your carry weight is to allocate level-up points to your Stamina stats. Every point you put in your Stamina will increase your carrying capacity by 5 points.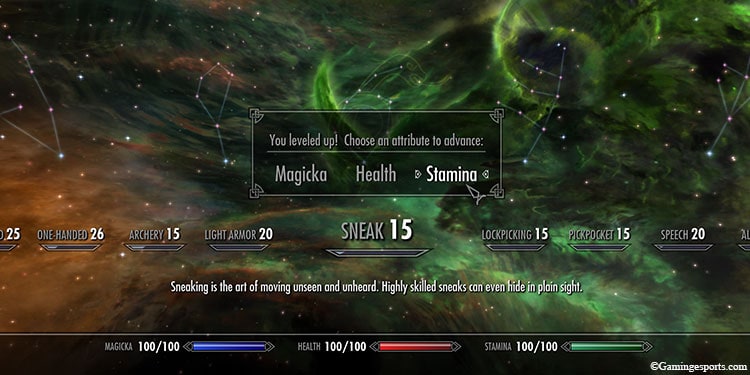 However, in order to assign points to your Stamina stats, you'll first need to level up your character.
Get the Extra Pockets Perk
Another great way to increase your carry capacity is by getting the Extra Pocket perk from the Pickpocketing skill tree. Getting this perk will increase your total carrying capacity by a whopping 100 points.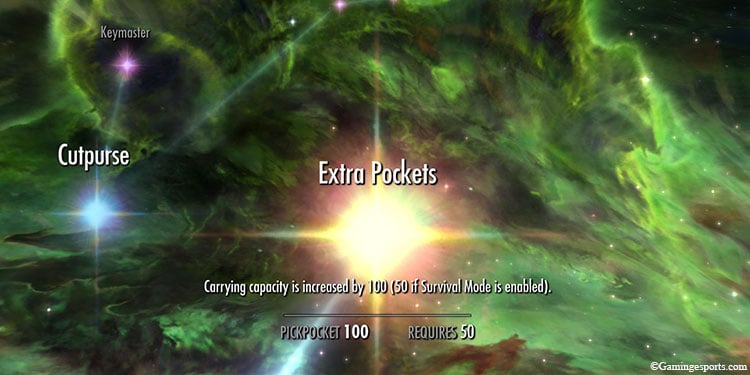 To get this perk, you'll need to level up your Pickpocketing skills to level 50 and also unlock the Light Fingers and Night Thief from the skill tree.
Get the Steed Stone Bonus
There are a lot of standing stones in the game that grants you different powers and bonuses which can help you in your adventure. Getting the powers from the Steed Stone, in particular, will increase your carry capacity by 100 points.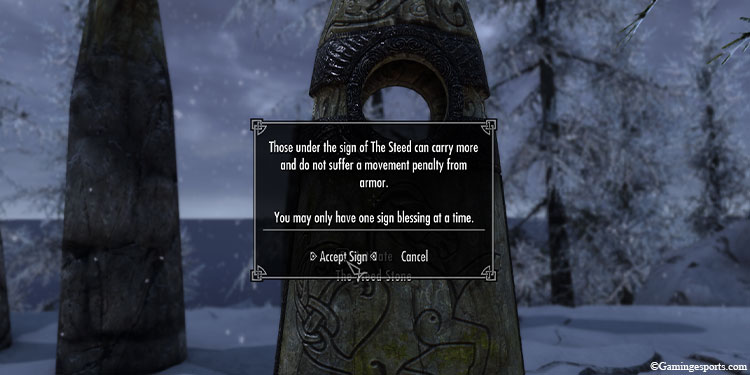 Additionally, your currently equipped armor will not add to your total carrying capacity, thus freeing up your carry weight.
The Steed Stone is located in the north-western part of Skyrim, more specifically, it's located next to the Ravenscar Hollow cave. You can also get to this site by fast-traveling to Fort Hraggstad and heading east.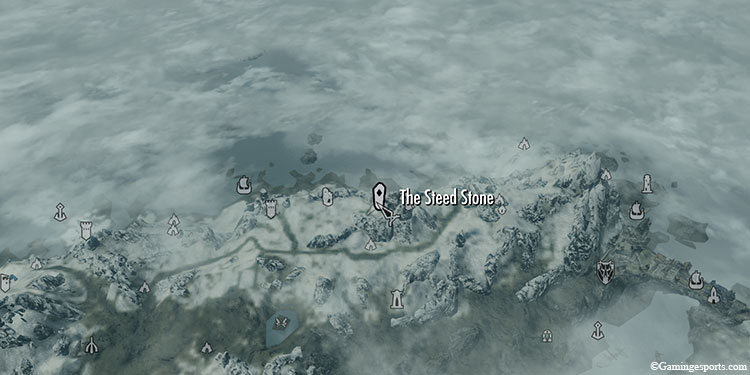 Equip Unique Armors
Besides the power bonuses and the Pickpocketing perks, there are also unique armor pieces that can increase your carry weight.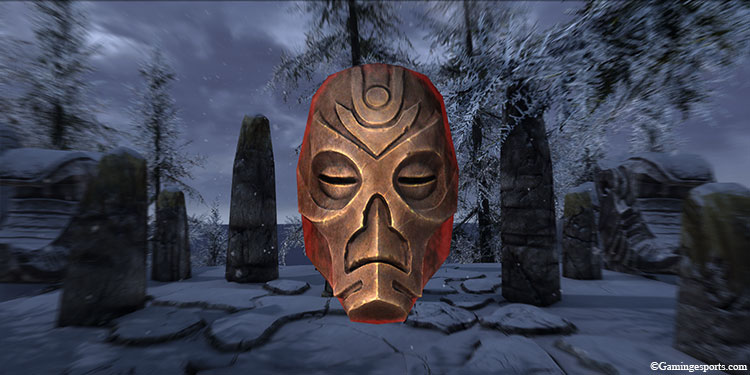 These armor pieces also have quests and missions tied to them that you'll need to complete in order to acquire them.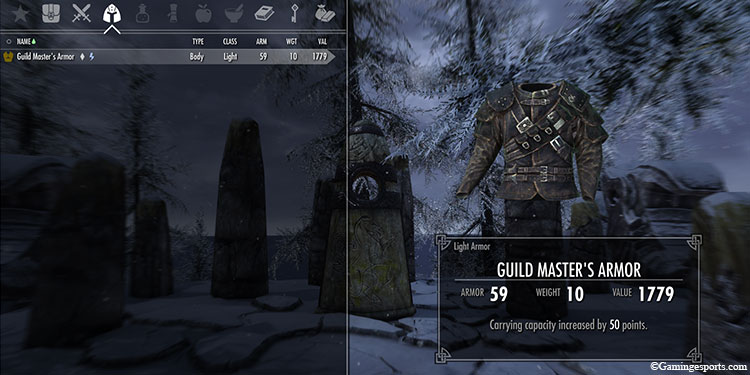 There are four different gears that are capable of increasing your carrying capacity, and we've listed them below.
| | |
| --- | --- |
| Armor | Increase in carrying weight |
| Volsung's Mask | +20 points |
| Charmed Necklace | +25 points |
| Thieves Guild Armor | +35 points |
| Guild Master's Armor | +50 points |
| Blackguard's Armor | +50 points |
| Locket of Saint Jiub | +50 points |
| Deathbrand Boots | +10 points, wearing a full set of Deathbrand armor increases this value to +40 points. |
Use Enchanted Gear
Apart from the unique armor piece, you can also equip boots enchanted with Fortify Carry to increase your carry weight. This enchantment is entirely exclusive to boots, so you cannot apply this enchantment to other armor pieces.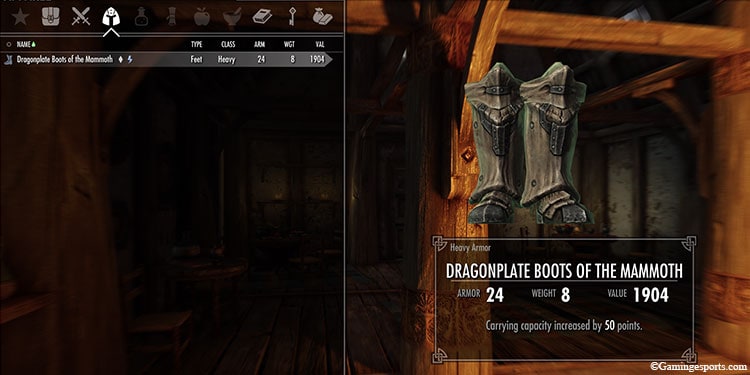 There are six different levels of Fortify Carry enchantment that give you different carry weights bonuses depending on the level. We've listed them all below.
| | |
| --- | --- |
| Enchantment | Carry weight bonus |
| Of Lifting | +25 points |
| Of Hauling | +30 points |
| Of Strength | +35 points |
| Of Brawn | +40 points |
| Of the Ox | +45 points |
| Of the Mammoth | +50 points |
If you want to enchant your own set of boots, then make sure to get the max rank Enchanter perk, the Insightful Enchanter perk from the Enchanting skill tree, and the Seeker of Sorcery power from the Black Book: The Sallow Regent.
Combining these bonuses will make your enchantment 135% stronger. This gives your enchanted boots a higher carrying capacity.
Use Potion
Much like enchanted gears, potions can also help you increase your carry weight. However, the effects are temporary, and they will only last for the duration of the potion's effect.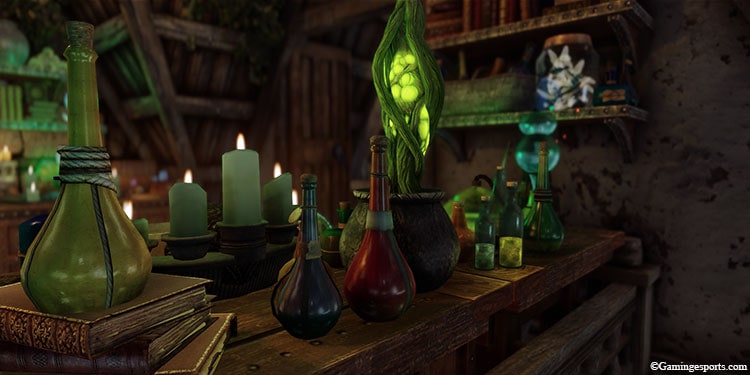 The bonus carry weight you gain from the potion will depend on its strength. For example, crafting potions after getting the Alchemist perk (Rank 5) from the Alchemy skill tree will make your potions 100% stronger.
To make yourself a potion of Fortify Carry weight, you'll have to combine any two ingredients that have the Fortify Carry Weight effect.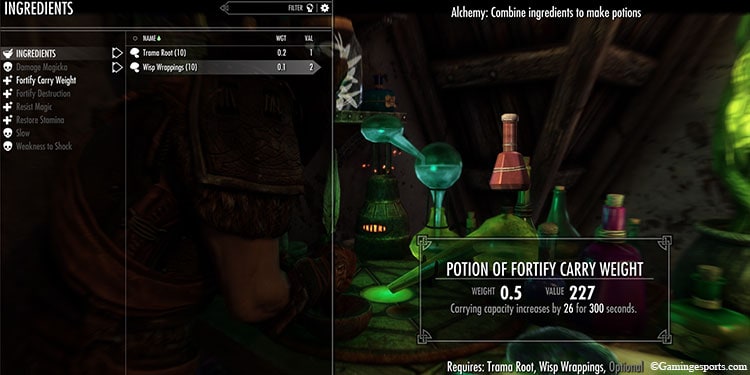 We've listed all the ingredients that have the effects below.
Poison Bloom
Wisp Wrappings
River Betty
Scaly Pholiota
Creep Cluster
Hawk Beak
Giant's Toe
Netch Jelly
Trama Root
Console Commands
An unconventional way to increase your carrying capacity is via Console Commands. They're a debugging tool that is only available for PC players. To get started, follow the steps below:
Press the tilde ~ key on your keyboard.
Type in player.setav carryweight XX. Replace the x with the carrying capacity that you need. For example, to set your carrying capacity to 700, you'll need to type in player.setav carryweight 700 and press Enter.
Exit the Console menu by pressing the tilde key again.
You can also refer to our video guide below to see the aforementioned methods in action.
How to Get Around the Over-Encumbered Status?
Besides increasing your overall carry weight to counter the over-encumbered status, there are other workarounds that can help you remove or avoid getting the status as well.
While these methods do not increase your carrying capacity permanently, they definitely do help you carry your stuff around. Let's start with the obvious one.
Get Rid of Junk Items
The first thing that you'll need to do is throw away items that have a high carry weight but low value. Since these items are not very profitable, you're probably better off throwing them away. E.g., Drum, Bucket, Clothes Iron, Hammer, Troll Skull, etc
Make Followers Carry Your Burden
Aside from helping you in combat, your followers can also make for a great pack mule. They have a total carrying capacity of 290, so you can dump quite a bit of items in their inventory.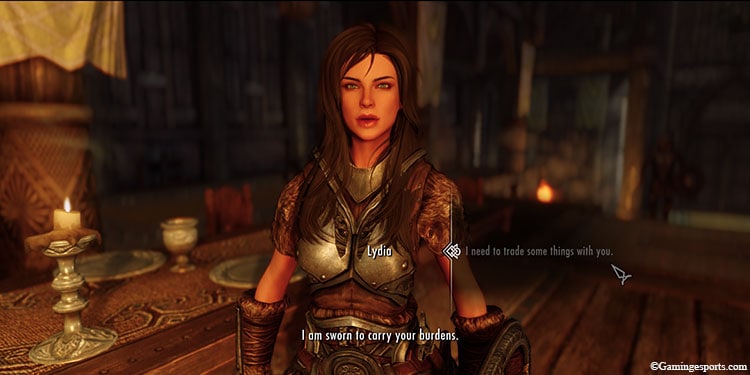 Get the Armor Bonus Perk
A great way to free up some of your carry storage is by getting the Unhindered or the Conditioning perks from the Armor skill trees. Getting these perks ensures that your currently equipped armor doesn't add to the total carry weight.
Light armor users should focus on getting the Unhindered perk from the Light Armor skill tree.
Heavy Armor players should aim for the Conditioning perk from the Heavy Armor skill tree.
However, to get these perks, you'll need to level up Light Armor to level +50 and Heavy Armor to level 70+.
Use Dead Thralls
An unusual way to remove the over-encumberance is to give all your heavy items to your Undead Minion. However, you need to make sure to revive the dead using only the Dead Thrall spell.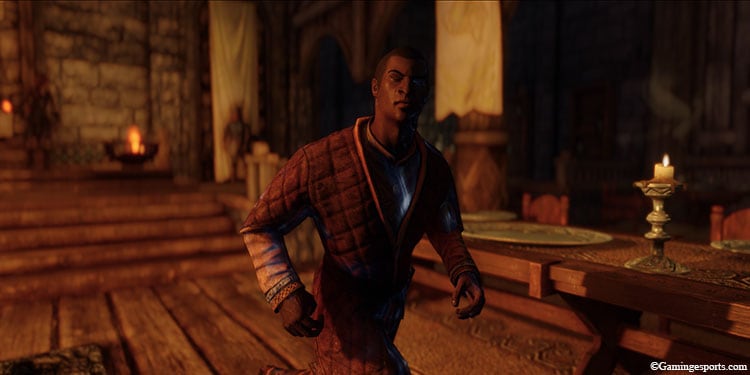 Unlike other reanimation spells, Dead Thrall does not have a spell timer to it, and you can reuse their body again even if they fall while in combat. To make things clear, follow the steps below.
Loot a human corpse and place all your heavy items in their inventory.
Reanimate them using the Dead Thrall spell.
If you need your items back, just eliminate the thrall.
Use Horse
Horses can come in very useful if you find yourself over-encumbered. They do not have carrying capacity or are affected by the over-encumbered debuff. So, you can use them to travel places while carrying all your stuff.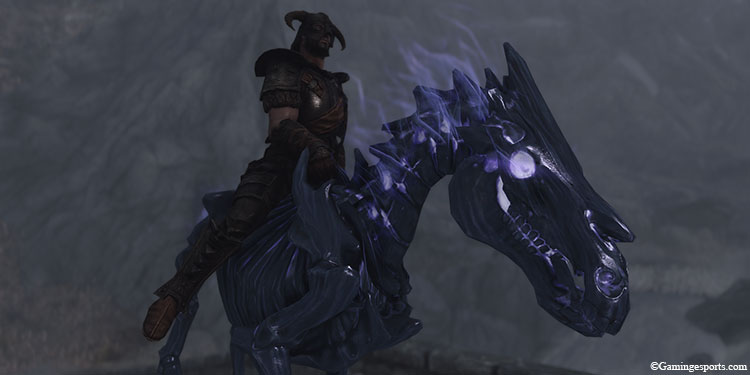 If you don't have any horses nearby, you can call them to your location via a mod or use Arvak, the summonable mount.
Transform into Werewolf
If you've joined the Companions and have obtained the Werewolf form, then you're in luck. While you're in your werewolf form, your carry capacity becomes 1900 temporarily. This allows you to move quickly while disregarding the over-encumbered debuff.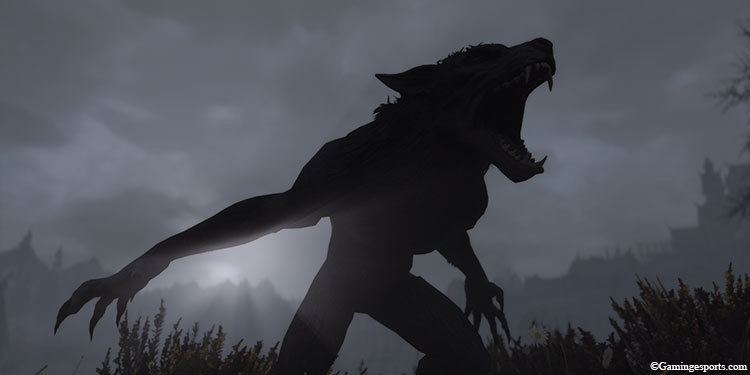 Use the Console Command
We're mentioning Console Commands again because you can turn on God mode from the Console menu to ignore any type of debuffs, including the encumbrance status.
Press the tilde key ~ on your keyboard.
Type in tgm and press the Enter key.
Exit the Console menu via the tilde key.