Godrick the Grafted is probably the first big boss you will fight. He has a memorable chimera-like appearance. Found at the end of Stormveil Castle, he is a tough challenge for new players. 
Godrick looks like the first boss you meet at the beginning of the game, the Grafted Scion. You will meet another Grafted Scion heading towards the arena where you fight him.
Grafting is a term used in horticulture where a different plant is transplanted over another plant and both species grow together. Godrick appears as if he has several of his defeated foes grafted over his body.
Godrick is also one of the shard bearers and holds a piece of Elden Ring. If you do manage to beat him in combat, he drops some runes and a couple of important things. First is Godrick's Great Rune, which is a piece of the Elden Ring, and another is his Remembrance.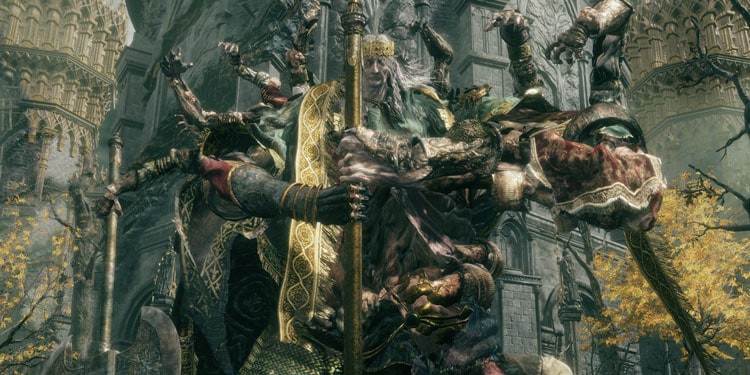 Remembrance of the Grafted is a consumable item dropped by Godrick the Grafted. You will automatically get it once you beat him in combat.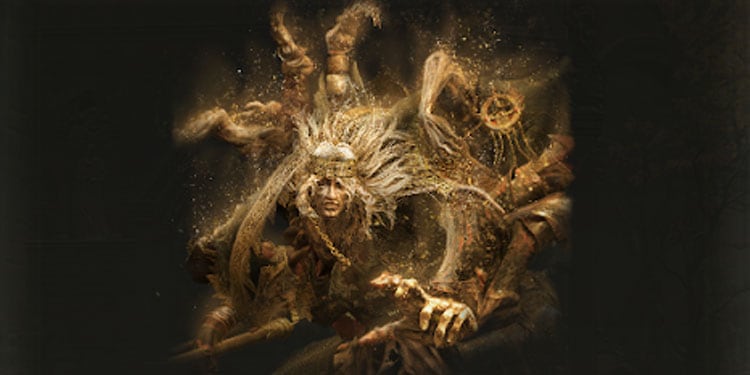 Since this is the first Remembrance you are bound to get, you might get confused about what to do with it. Just like all other Remembrances, you can either use it to get the unique boss weapons or consume it to gain runes.
I only recommend you consume it for runes during your subsequent playthroughs after you have already gained both weapons.
Where to Exchange Remembrance of the Grafted for a Boss Weapon?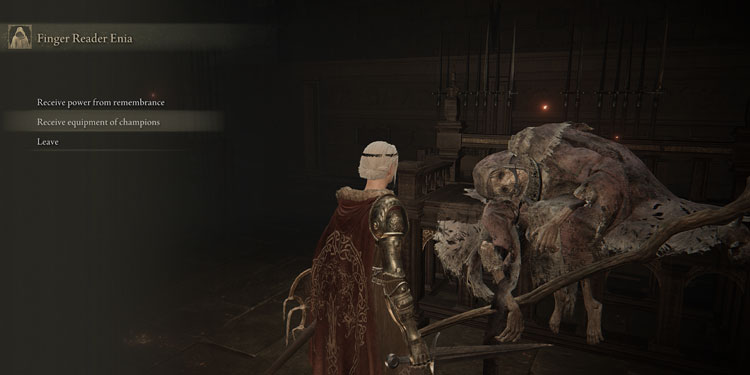 Take the Remembrance to an NPC called Finger Reader Enia. You can find her at Roundtable Hold. Once you select the Remembrance of the Grafted, she will offer you a choice between 2 unique weapons. First is the Axe of Godrick which is a greataxe, second is the Grafted Dragon a fist.
If you do not like both these weapons, you can save the Remembrance for later. Other than that, you can always consume it on the spot for 20,000 Runes.
Can You Duplicate a Remembrance?
Yes, you can but you are going to have to work for it. This is just in case you like both the weapons or spells you can obtain from the Remembrance. If you are a completionist who wants to hoard everything the game offers; you can proceed to duplicate a Remembrance.
You can copy your Remembrances if you can enter a massive turtle-like building. While in the Lands Between, you can come across hulking mobile structures called Walking Mausoleums.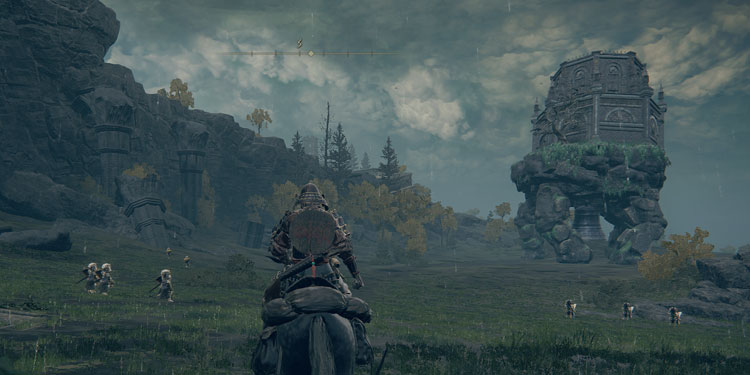 Be careful as you approach them as they can kill you in one stomp of their monstrous feet. Thankfully, they are very slow so you can maneuver around them. Additionally, the mausoleums are guarded by headless guards who will shoot at you with crossbows.
To enter, climb to the top of the mausoleums and attack the silver skull clusters on the Mausoleums' body. These shiny skulls are on the mossy platform above the stone legs. Destroying enough will cause them to collapse. Once you get these monstrous walking buildings to crash on the ground and stop moving, you can enter them and duplicate a Remembrance. We have made a video guide for you with all the action.
There are only 7 Walking Mausoleums you can find in each playthrough. They come in 2 varieties. Ones without bells will duplicate only non-shardbearer boss' Remembrances.
Ones that have bells can duplicate shardbearer Remembrance as well. Remember, you can only duplicate one Remembrance using one Mausoleum. Pick what you want to duplicate wisely.