For Honor is an action game that lets you play as some of the greatest heroes of ancient Earth. It is fast-paced, action-packed and full of exciting battles and thrilling action sequences. You will have a lots of characters to choose from different factions, and each of them offer a completely different playstyle. 
When you're first starting out, it can be quite difficult to choose a character as they all seem powerful and complex at first glance. To make your gaming experience a little bit easier and help you choose the best characters, we have made a tier list of all the characters of For Honor.
For Honor Character Tier List
S-Tier Characters
These are the strongest characters in the current meta and offer a lot of potential in both 1v1 duels and team fights. 
Jiang Jun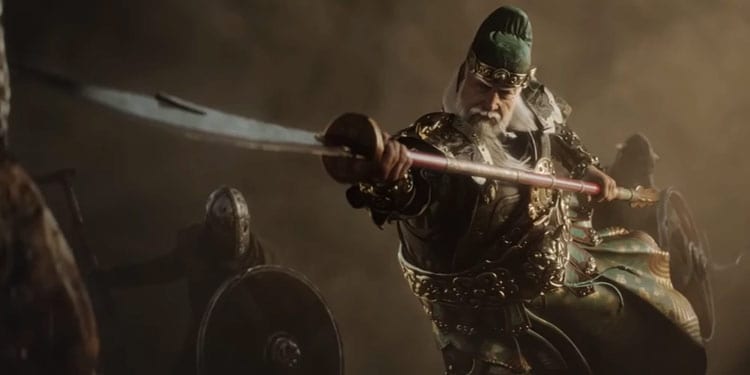 Jiang Jun is still the strongest hero of For Honor in the 6th Year Running. He has a long reach and is one of the most durable heroes. Due to his uninterruptible and unblockable heavy attacks, he can easily fight multiple enemies at once, which gives his teammates time to set up the finishing blows.
Sifu's Poise is a powerful ability that lets him continue fighting for a longer duration. His feats are also equally powerful, making him truly a menace in battles. If you've seen a good Jiang Jun player, then you know how busted he can be in the right hands. 
Pirate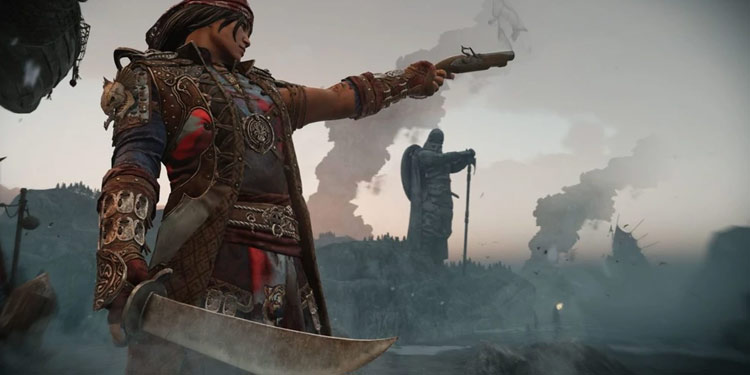 Pirate is an anti-ganking hero with lots of heavy attacks at her disposal. She is a fairly easy hero to play, and once you know how to play her, you can crush your lobbies and pubs.
She also has incredibly strong abilities, which is good for both duels and team fights. Her chain attacks deal heavy damage, and her pistol blast can also hit enemies for extra damage.
Her feats are all very useful and powerful, which makes her a strong opponent at any stage of the game.
Conqueror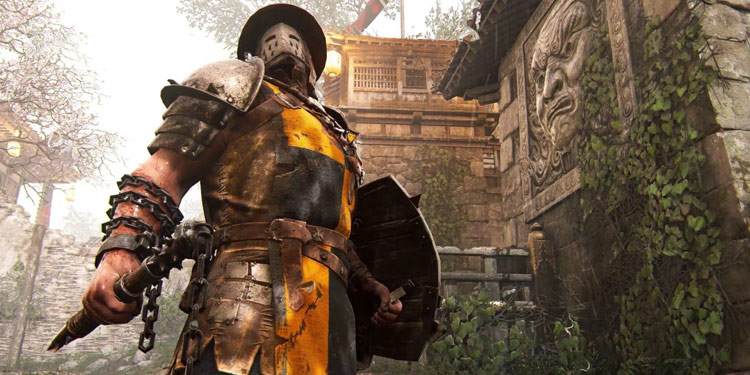 Conqueror can either attack you relentlessly or defend against all of your attacks. He can easily win in 1v1 fights and also does incredibly well in team battles. His chain attacks are unblockable, so he can attack and damage enemies continuously till he runs out of stamina.
All his abilities are good, and he can last for long with his superior block dodges. It is really hard to fight against him unless you're using a dodge bash character. His feats are also very powerful, which helps him survive longer in battles.
Raider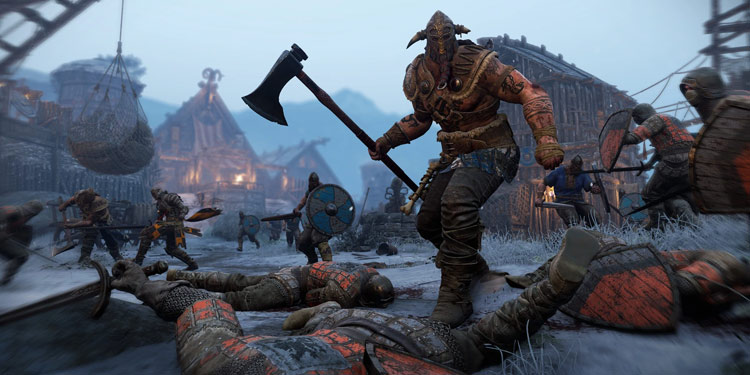 This Viking warrior excels in both defensive and offensive abilities. Wielding a long two-handed axe, they fearlessly charge towards the battle to take their enemies down.
He strikes fear into his enemies with his uninterruptible chain of heavy attacks. And if you attempt to block him, he will smack your face with his unblockable zone attacks.
Raider is very terrifying, especially in team fights, where he is constantly switching targets and attacking everyone he sees, dealing heavy damage all over the place.
Shinobi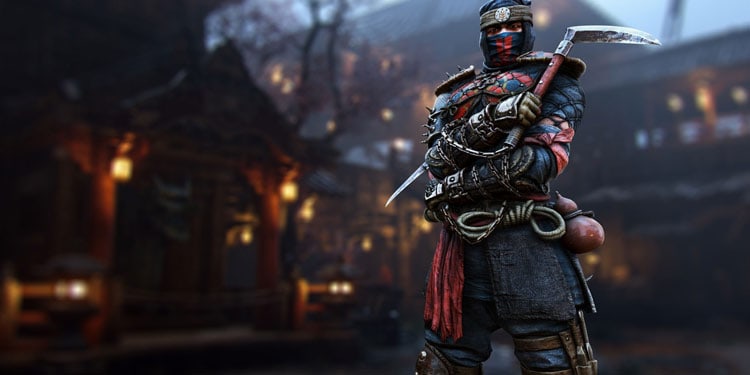 Shinobi is the assassin-type Hero who belongs to the Samurai faction. They are incredibly powerful Heroes in the current meta with versatile offensive and defensive capabilities.
They can perform ganks with ease and are also really good anti-gankers. Because of their versatile attack patterns and abilities, they can be very unpredictable and can single-handedly control their enemies.
One of their feats, Stealth, is very useful in the current meta, especially against projectile attacks that have been gaining a lot of popularity.
Shaolin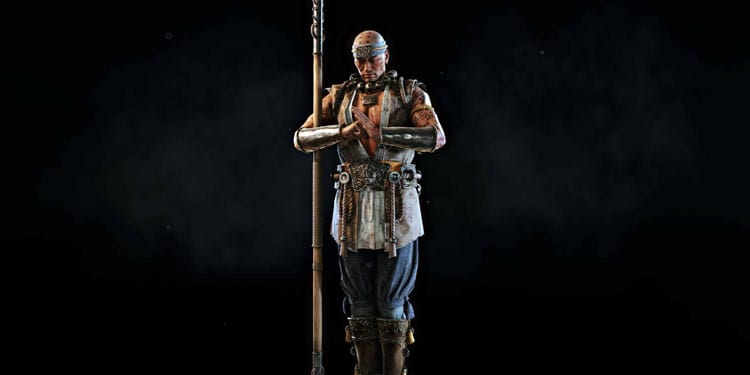 Shaolin belongs to the Wu Lin faction and is a powerful Hybrid character. He is one of the best Heroes in the game in the current meta. With enough practice, you can use him in any situation.
His both light and heavy attacks are very hard to read, and once he is in his Qi stance, it is very difficult to stop his aggression. He is also one of the best gankers in the game currently. 
All his feats are super broken, and you'll have nothing but praise for him once you learn how to use him.
Warmonger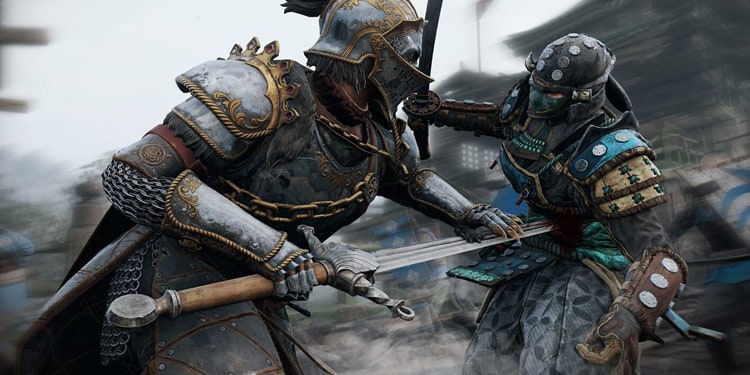 Warmonger belongs to the Vanguard class of Knights faction. She is a true warrior who is good in both duels and team fights. Her heavy finishers are uninterruptible and can be used to deal heavy damage to the enemies.
She also has dodge attacks that can be easily canceled mid-animation and are perfect to bait enemies. She is also an excellent team fighter and can attack multiple enemies by switching targets. All her feats also allow her to fight effectively in battles.
A-Tier Characters
These are strong characters but have some weaknesses which can be exploited by skilled players.
Kyoshin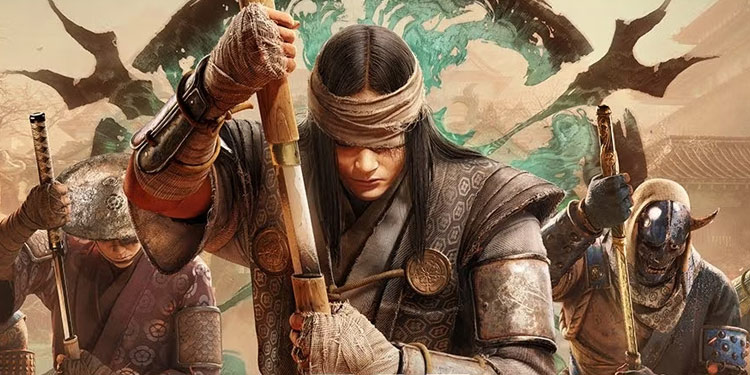 Kyoshin is the Hybrid hero of the Samurai faction who is good in both offense and defense. He is very easy to play and has one of the best ganking abilities in the game.
He can easily initiate with his forward kick, and once he enters his Kaze stance, he can be pretty much unstoppable. He also has undodgeable finishers to land powerful blows on his enemies. 
Aramusha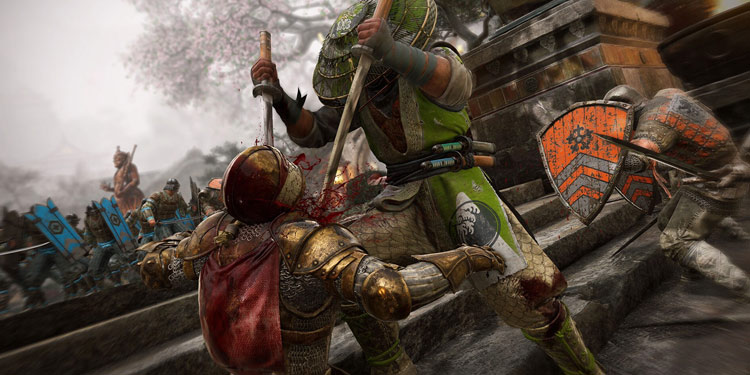 Aramusha is a Hybrid type hero who belongs to the Samurai class. He wields two katanas, and all their attacks are uninterruptible while in Revenge mode, which makes them incredibly potent killers.
He is a very hard hero to kill and has plenty of unblockable attacks. He also has deadly feints, which can change into light attacks at any time, so it is very hard to dodge or block him. He is good in duels and team fights which makes him one of the strongest characters in this game.
Orochi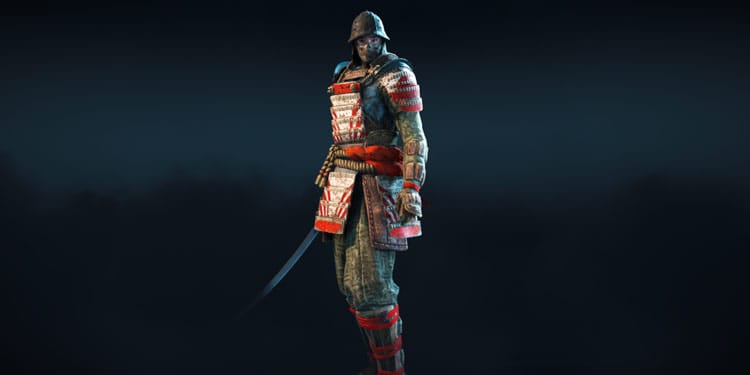 Orochi belongs to the Assassin class of the Samurai faction and is easily one of the best team fighters among all the heroes. He moves incredibly fast and has a long reach to catch you if you try to run from him.
His dodge attacks are undodgeable and difficult to block as well. He also has powerful chain attacks, which he can use to disrupt the flow of enemies in team fights.
Zhanhu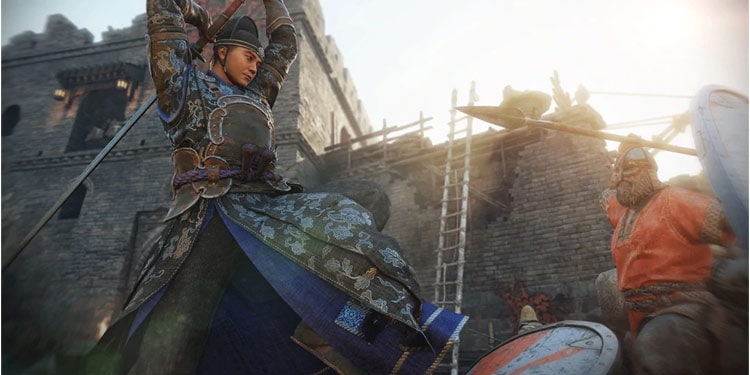 Zhanhu are Hybrid hero type of the Wu Lin faction. They are fast and very slippery. All of their finishers are unblockable and have a large hitbox, so they can catch you even when you're sitting at a safe distance.
You can also cancel all of their attacks with a dodge and have plenty of light and chain attacks. It can be hard to handle them, especially when you can't predict their next moves and they keep charging at you.
Black Prior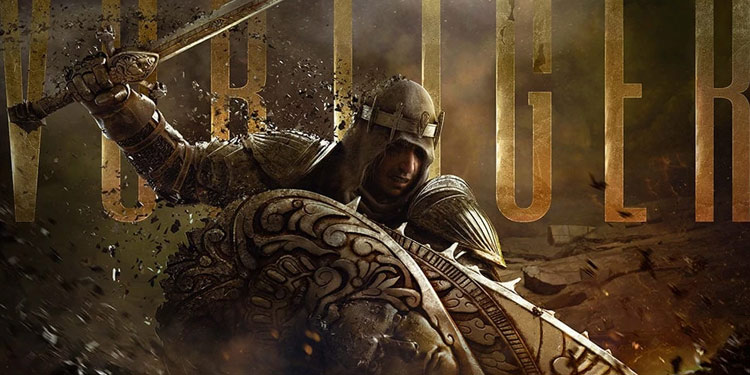 Black Prior belongs to the Heavy class of Knights faction who prioritize in the strong offense. Their heavy finishers are undodgeable, and they hit very hard. But their movements are slow, and it is kind of difficult to land their attacks properly.
They also have Bulwark Counter, which flips every enemy caught in the AoE, making it easier for your team to land their heavy attacks. They are also powerful characters when faced with a 1v1 fight.
Hitokiri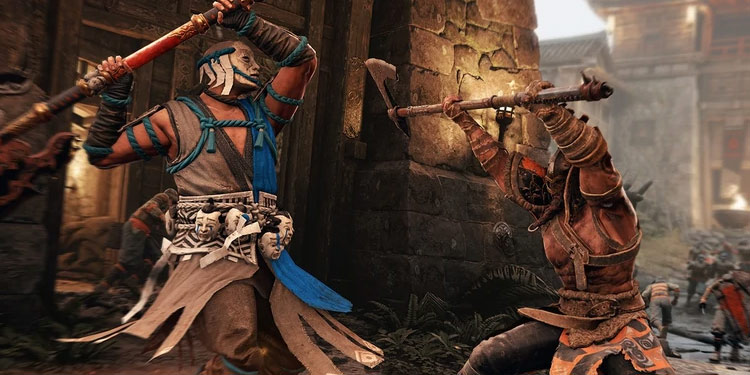 Hitokiri are also Heavy class characters who belong to the Samurai class. They land powerful attacks to distract the enemies from their teammates. They are powerful fighters with a variety of special moves in their arsenal, and they are tanky enough to withstand the blows of multiple enemy heroes.
They can be a valuable asset for their team as they can easily break the guards of their enemies and have heavy-charged attacks.
Shugoki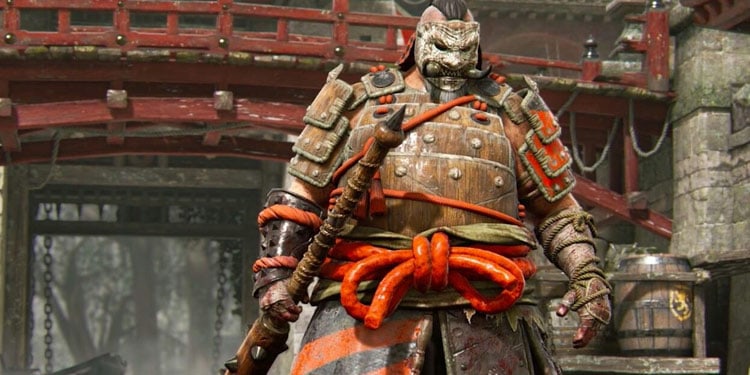 Shugoki belongs to the Heavy class of the Samurai faction. He is slow to move, but his powerful attacks make up for it. His charged heavy attack deals very high damage, and he can also use headbutts to deal instant damage.
If he gets to charge his heavy attack to the second phase, it becomes unblockable and inflicts massive damage. All his attacks are uninterruptible at startup, which makes him one of the top Heavy characters.
Gladiator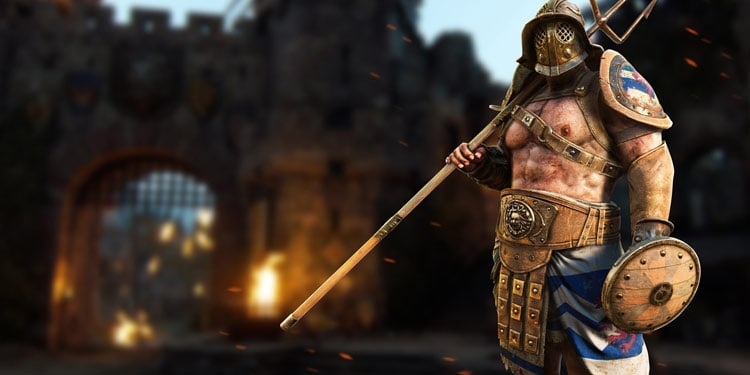 Gladiators are Assassin class characters who belong to the Knight faction. Their ganking abilities and unblockable skewers are the major things that put them in this tier.
Other than that, Gladiators are pretty mediocre in battle. They can set up ganks and can use their zone to set up an opener, but their team fighting capabilities are not really good. Most of the time, they have to stay back and support their team. However, their feat does allow them to deal massive damage to their opponents.
Warlord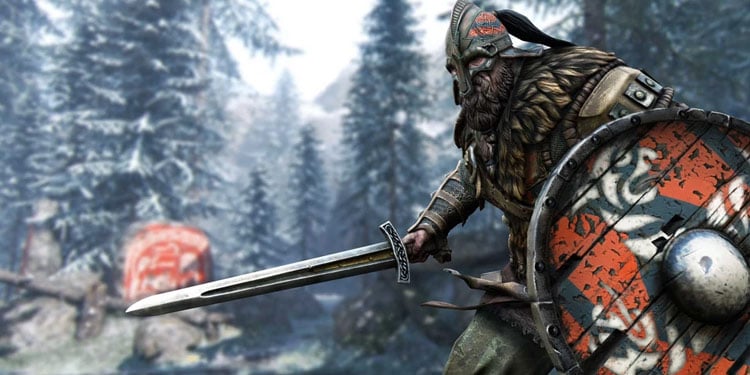 The Warlord can use different combinations of attacks to mess up the enemy team's formation. He is a Heavy class character of the Viking faction and is usually played as a defensive unit.
His Crashing Charge can be used to push enemies to the back, giving your team the time to charge their attacks. His zone attacks are undodgeable, making him a great character to tank up enemy hits and also deal massive damage in return.
Berserker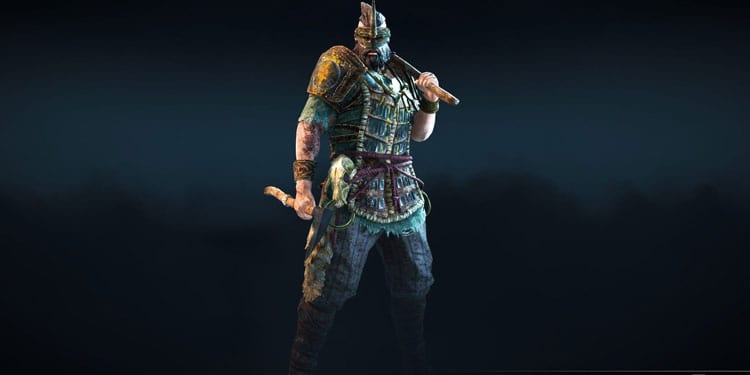 Berserkers are good heroes in both duels and team fights. They belong to the Assassin class of the Viking faction. They can cancel Heavy Openers with their dodge, which is super useful in team fights.
They also have unblockable finishers, which makes them super strong in 1v1 situations. However, enemies can quickly attack them and then back away, making it very hard to land their finishers.
They can also alternate between light and heavy attacks infinitely, which makes them very good fighters in the whole game.
Medjay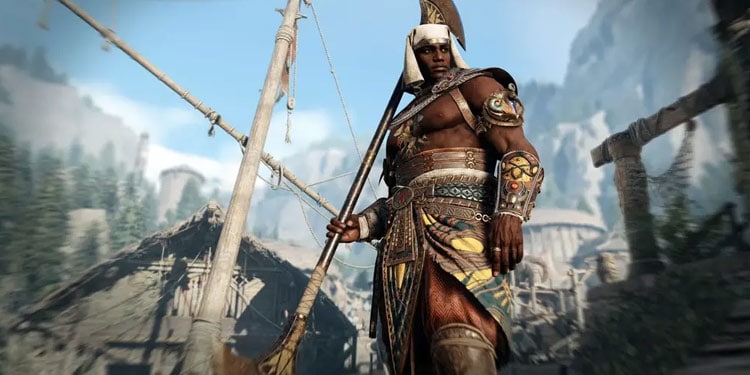 Medjay is a Hybrid class character of the Outlanders faction. He has hyper armor to block incoming damage, and he deals massive damage with his Chain Finishers.
He also has two stances, and you can switch between them any time you like. Both his stances have unique features, so you can switch and use them when you see fit. He has great ganking abilities but also falls off when facing multiple enemies.
Gryphon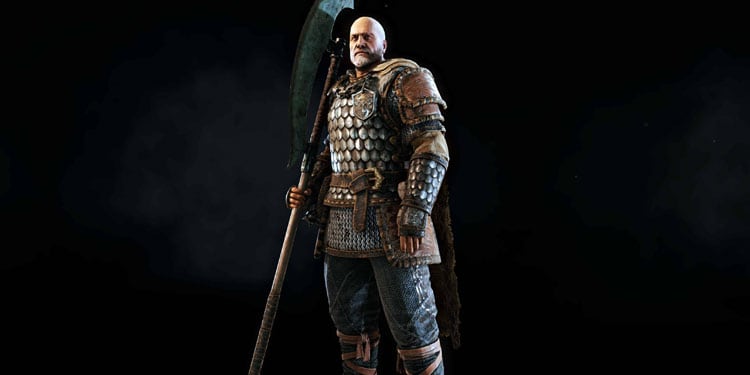 Gryphon is a Hybrid class character of the Knights faction. Despite being nerfed, he still has one of the best forward bashes in the game. His Ironclad Tactician makes him one of the strongest duelists in the game.
He can also punish rolling enemies, and all his finisher moves are either undodgeable or uninterruptible. His feats allow him to stay longer in battle, and he is always a good character to have on your team.
B-Tier Characters
These characters can be good depending on the situation, and they also depend on the skill of the players using them. A good player can make them look very overpowered.
Kensei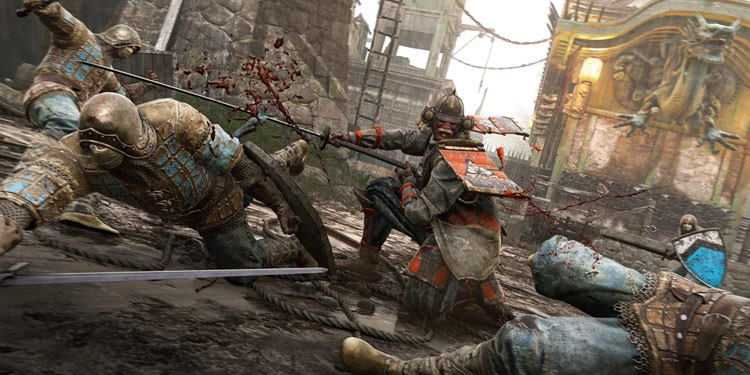 Kensei are the Vanguard class characters of the Samurai faction. They have a good reach and deal decent damage with their heavy and light attacks. They can also follow up with a heavy or light attack after using their chain starter.
Their heavy finisher is unblockable and they have a superior block dodge in their arsenal too. But enemies can easily dodge their heavy attacks, and they are also very slow, which puts them in this tier.
Shaman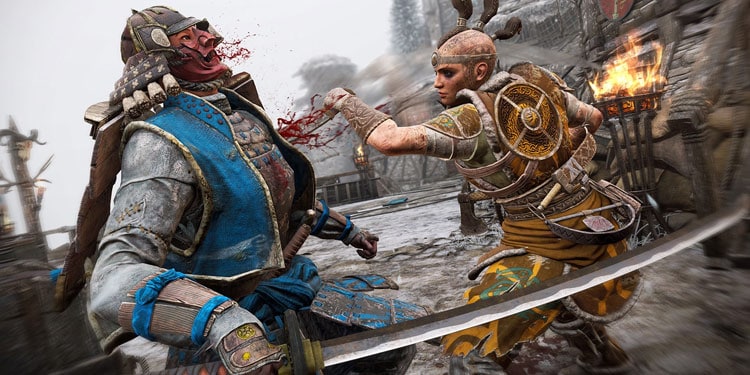 Shaman belongs to the Assassin class of the Viking faction. She is an excellent fighter in 1v1 situations but falls off when it comes to team fighting. All her kits allow her to fight effectively in 1v1 situations, but she can also contribute to team fights.
Her heavy attacks deal massive damage, but it has long attack animation, which can be easily dodged by enemies. Her bashes are also very slow and consume a lot of stamina. And she depends on her teammates to set up a good opportunity.
Valkyrie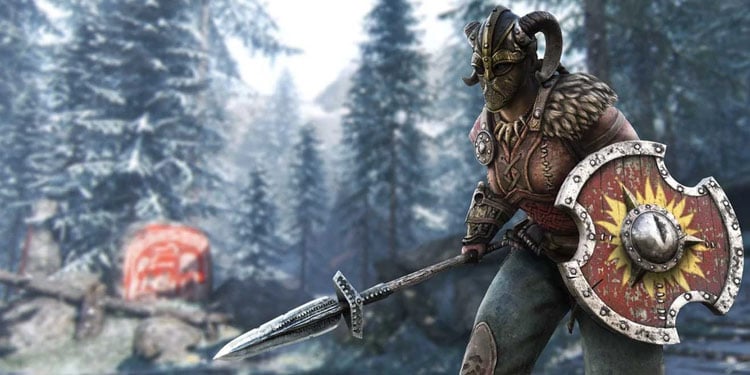 Valkyrie is a Hybrid character who belongs to the Viking faction. Her kits are good but are very dependent on the situation. Sometimes she is completely popping off in battle, while sometimes, she is struggling to land even decent attacks.
Her light attacks have superior blocks and can be used for a powerful follow-up attack after successfully blocking enemy attacks. Her forward dodge light can be used to set off enemies.
C-Tier Characters
These characters depend on players who are playing them as well as their teammates. Their kits have fallen off from the meta and can be very hard to execute in battles. Most of the C-tier characters are characters who have been nerfed in recent patches.
Highlander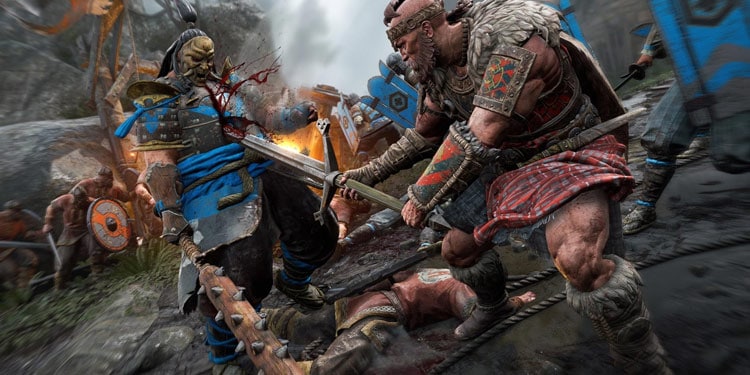 Highlander is a Hybrid character class of the Vikings faction. He is both a defensive and offensive character with a lot of powerful moves at his disposal.
When used properly, he can be a menace in the battle, but if he is outmatched, there is no hope for you to win. He really depends on the hand of a player and requires a lot of practice to get good results.
Nobushi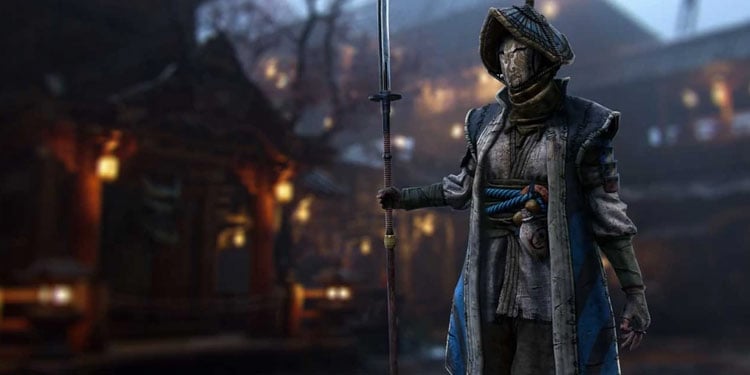 Nobushi belongs to the Hybrid class of the Samurai faction. Once considered as the S-tier hero, Nobushi has a lot due to several nerfs. She has fallen off the meta, and a lot of characters offer better combat abilities than her.
Nobushi really depends on the hand of the player, and a good Nobushi player will single-handedly carry her team, but it doesn't happen quite often these days. 
She has good offensive abilities, but most of them can be dodged by top-tier heroes. If she manages to land her Bleed attack, she can deal substantial damage, and her Hidden Stance is a great tool too. But she relies on her teammates too much to set up these attacks.
Nuxia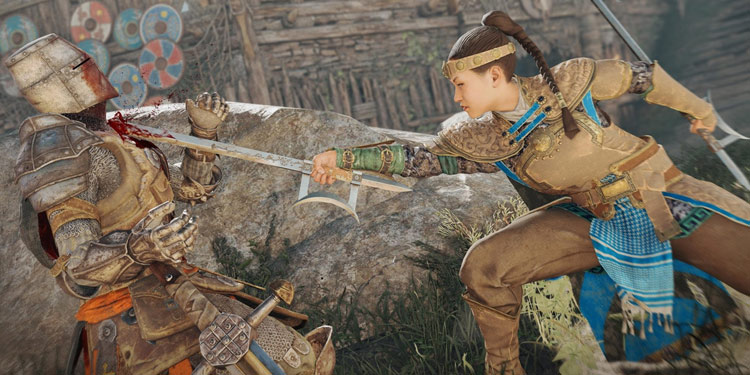 Nuxia is an Assassin class character of the Wu Lin faction. She can be barely seen in any matches of the current meta. Most of her attacks can be easily dodgeable, and her kits don't offer much to the team, either.
Her traps deal a good amount of damage, but, again, it is very easy to dodge them. However, her chain light attacks are unreachable, which can really mess up her opponent if they're not careful.
Warden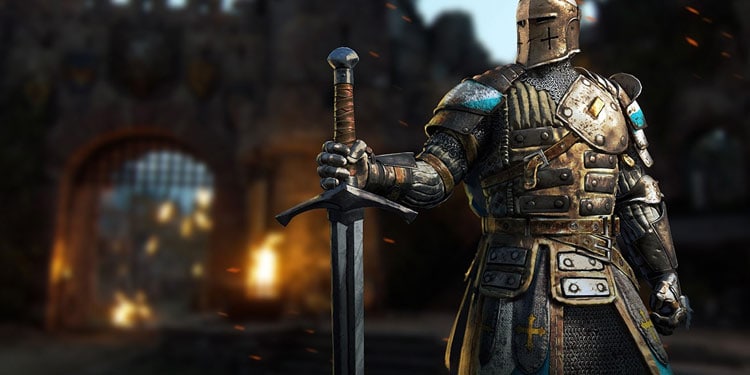 Warden are the Vanguard class character who belongs to the Knights faction. Their kits are good but are heavily dependent on the situation. Their shoulder-bash is unblockable, which is the only good thing about them.
Their zone deals heavy damage but consumes almost half of their stamina, and their finisher is also very slow. Even with good skills, it is hard to execute their kits to their full potential.
D-Tier
These are the characters who have suffered the most due to the patch changes. They lack both offensive and defensive capabilities and only have a few useful kits in their arsenal. Winning with D-tier characters can be very challenging without good teammates and heroes that complement them.
Centurion, Jormungandr, Lawbringer, and Peacekeeper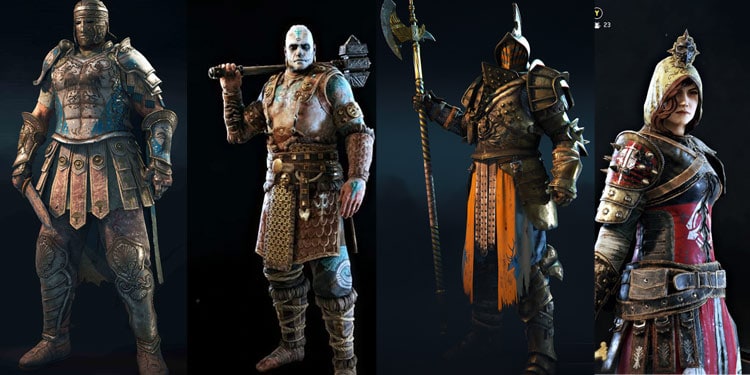 These characters suffered heavily due to the recent stamina changes and are very difficult to use effectively. They all have some strong attacks in their arsenal, but they don't really contribute much to the team. Even with exceptional skills, it is very difficult to make them shine in battle.