Halo 5 is a great FPS game for Halo lovers and continues the story of Halo 4, expanding the story of Halo universe even more. The game combines sci-fi and action mixed in an amazing outer-space world.
Although Halo 4 didn't have much of an impact compared to its previous installments, Halo 5, on the other hand, has tried its best to cover its shortcomings. The game has added many new stories and plots along with the original one to make the gameplay more immersive and interesting.
It has also introduced old characters and added new ones to add more depth to the vast Halo universe.
Halo 5's campaign mode is not so well received by the fans because of its poor gameplay. The AI companions who are meant to support you will just stand in your way most of the time, not doing anything.
And if you're playing on higher difficulty settings, the frustration increases even more. The developers have also expanded the storyline, but it does not feel connected to the main plot most of the time.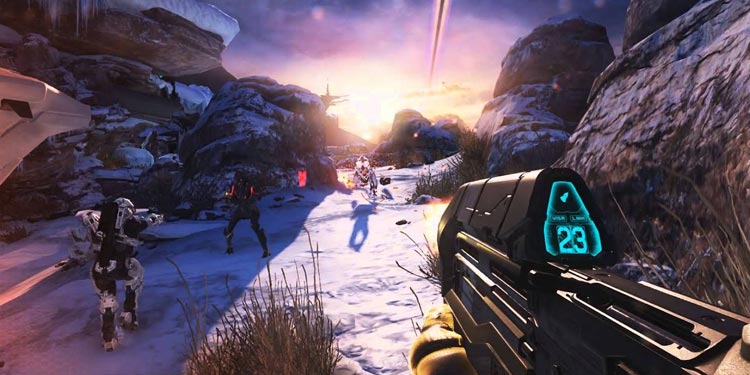 Halo 5 Multiplayer Mode
That being said, the multiplayer in Halo 5 is a different case. To put it in simple terms, it is very addictive. It almost feels like a modern FPS game with few new elements. Unlike in previous installments, it has a revive system where your teammate can save you limited times after you die in battle.
It has a lot of gameplay modes ranging from Warzone to Arena and SWAT, each mode having its own unique features and the way to play it. The game has developed a lot in terms of graphics. Also, it always runs in 60FPS, which is great for any gamer.
The latest game of the Halo franchise, Halo Infinite is also very popular among Halo lovers.
So, do you have a friend you want to try this game with? Or do you want to play with someone from your family to spend some quality time? Do you want to know if Halo 5 has a split-screen so that you and your partner can jump into action right away? Then worry not, because we have got you covered.
Is Halo 5 Split Screen ?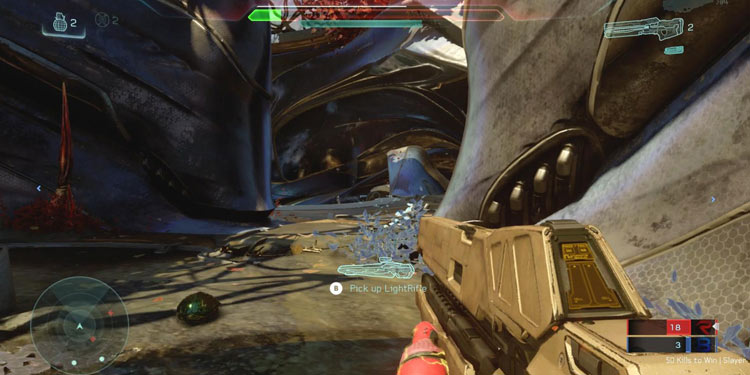 Unfortunately, Halo 5 does not support the split-screen feature. That means you won't be able to enjoy this game with your friend or a family member sitting next to each other.
If you want to play Halo 5 with your friend, you both need a separate copy of the game and a different console.
Frequently Asked Questions
Does Halo 5: Guardians Have Cross-play?
No, you cannot play Halo 5 with your friends across multiple platforms. The game doesn't even run on other platforms other than Xbox.
So, if you want to enjoy some Halo 5 action with your friends, you'll all need to have an Xbox console.
Can I Play Halo 5: Guardians on Xbox 360?
Sadly, no. You can only play Halo 5 on Xbox One and Xbox Series S/X.
Does Halo 5 Run on a PC?
Unfortunately, not. The game only runs on Xbox One and Xbox Series S/X consoles. You can not play Halo 5 on any other platforms.
Is Halo 5: Guardians Co-op?
The answer is yes. You can play Halo 5 campaign mode in co-op with your friends. However, the game doesn't allow you to play co-op with people outside your friend list.