With the recent release of Halo Infinite and its new features, Halo fans have finally found a new game that is shaking up the Halo universe. It is an action-packed sci-fi based FPS game that is on every Halo player's mind right now.
Halo Infinite never ceases to amaze you with epic gameplays and amazing soundtracks, whether it's a classic campaign mode or a really intense multiplayer mode.
While the game's campaign mode costs you 60$, the multiplayer mode, on the other hand, is completely free, which is why everyone seems to be playing Halo Infinite these days.
What Made Halo Infinite so Popular?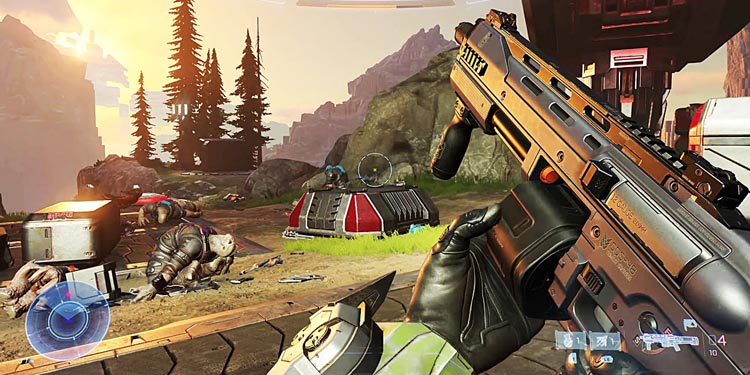 Let's be honest, Halo 5 was a total disappointment to all the Halo fans out there. It was supposed to have a character-driven story, but the developers somehow managed to mess up the already messed-up story even more.
The story was confusing, poorly written, and required to have outside knowledge just to keep up with the game. In short words, it was bad.
Fast forward to 2021, Microsoft surprise launched Halo Infinite multiplayer for their fellow Xbox consumers.
Now, unlike the previous games of the Halo series, which required you to purchase the full game to play both campaign mode and multiplayer mode, the Halo Infinite Multiplayer mode was completely free. It was more than enough reason for the game to have a surge of new players.
Both new and old players were enjoying the new Halo Infinite multiplayer mode. With all-new graphics, weapons, vehicles, and abilities, the game feels much better. Though, the problem is that if you want to change the cosmetics on your character, you will actually need to buy them.
Halo Infinite Split Screen
One of the worst features of Halo 5 was that the game had no support for split-screen, which disappointed many of its fans. So all eyes were on the Halo Infinite and if it gets shipped with the same features on?
If you're one of those who is curious if this game has brought back the split-screen feature then we have you covered.
Does Halo Infinite Have a Split-Screen?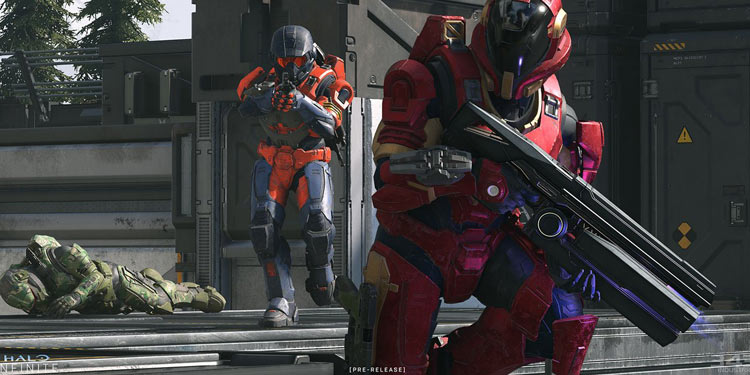 Well, yes, it does. However, this feature is exclusive to console players only. Sadly, if you are playing on a PC, you cannot enjoy the split-screen mode. Halo infinite lets you have up to 4 players play on couch co-op mode on the same screen.
Note: Halo Infinite is not available for PlayStation.
However, every person needs to have their own Xbox Live account in order to actually play on split-screen. Once everyone has their own Xbox profiles, the rest of the process is easy as a pie.
Now, all you need is an Xbox console (Xbox One or Xbox Series S/X) and a controller for each person.
You can perform these steps to enable the split-screen feature in Halo Infinite:
Launch the game with your account and head to the multiplayer screen.
Plug in the second controller to the console and press any button.
Log in using your companion's Xbox account.
That's it! Now you will be able to enjoy Halo Infinite on split-screen with your friends or family member.