For many Star Wars fans out there, Battlefront II is a gem. The game combines the contents from different eras of the Star Wars universe, tying stories from events of Return of the Jedi to The Force Awakens and beyond.
It's a sci-fi shooter game that can be played in both first-person and third-person perspectives. For the Star Wars fans, it's a game they cannot miss. However, the game is beginner-friendly, so you can learn the game pretty quickly, even if you're new to the Star Wars universe.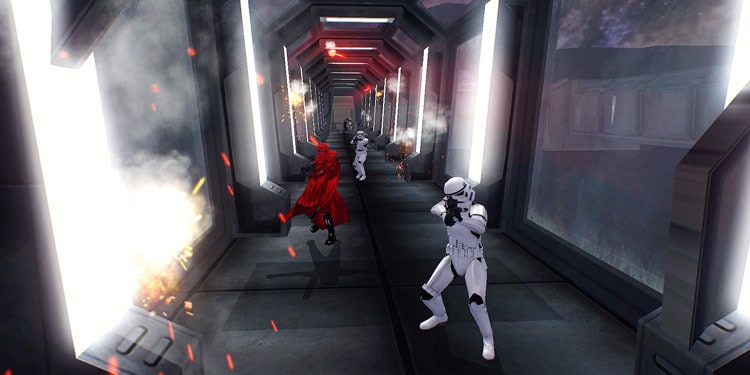 The game is mainly focused on combats and violence, so there is always some action going on. You can play the game in 15 different locations from the Star Wars franchise.
The game can be played in both single-player and multiplayer modes; however, we recommend that you play in multiplayer mode as it offers much more dimensions.
That being said, many of the fans might be wondering if you can play some split-screen co-op mode on Battlefront II. As the gamers like to say, Couch co-op has been a major question in the gaming community. If you're wondering whether or not you can play Battlefront II in split-screen mode, you don't need to worry as we have got you covered.
Does Battlefront II have a Spilt-screen?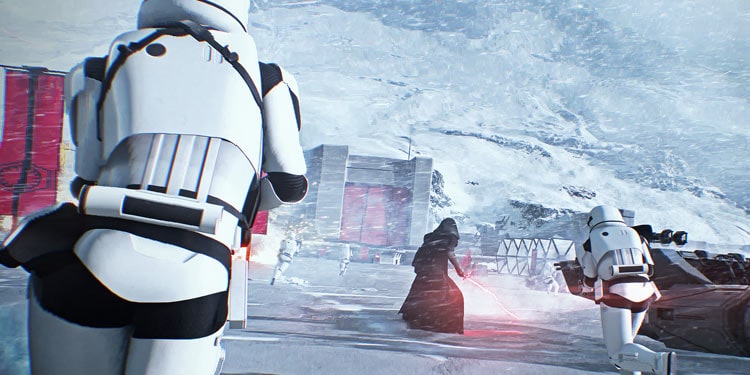 Battlefront 2 does have the feature of split-screen, but you cannot play online with other players while on split-screen mode. It is a feature of the Arcade, where you have to defeat the armies of Clone Troopers together with your partner.
Also, the split-screen feature is exclusive to PS4 and Xbox One consoles, and PC players won't be able to enjoy this as of now.
Frequently Asked Questions
Is Battlefront II Cross-platform?
Unfortunately, Battlefront II does not have cross-platform compatibility. That means you won't be able to play with your friends who play on different platforms than you.
However, you can play with friends if they have the same console as you but a different generation. For example, If you play on PlayStation 4, you'll be able to play with a friend who plays on PlayStation 5 as they share the same server. Similarly, cross-platform is available between Xbox One and Xbox Series X/S players.
Is Battlefront II Cross-progression?
Battlefront II does not support cross-progression. That means players will not be able to share their game progression across multiple platforms.