There are various types of Soul Gems in Skyrim, each having different capacities and the type of soul it can hold.
The Black Soul gem is a special type of soul gem that can only trap the soul of humanoid creatures, including the Human, Elven, Khajit, Orc, Argonians, and the Dremora races.
The process of filling a Black Soul Gem is pretty similar to filling any other soul gem. You can either cast the Soul Trap spell on a humanoid NPC before eliminating them or just use the Soul Trap enchanted weapon to kill them. Either of them will trap their soul into the Black Soul Gem.
Let's talk about filling Black Soul Gems in much detail. Starting with all the viable soul-trapping methods.
Soul Trapping Method
After getting yourself a Black Soul gem, you must then choose a soul-trapping method. You can check out my other article, where we've dived deep into all the ways to trap souls inside a soul gem.
But the general gist of soul trapping is that you'll need either the Soul Trap spell, an enchanted weapon, or Bound weapons with the Soul Stealer perk.
Soul Trap Spell
The most convenient way to fill a black soul gem is by casting the Soul Trap to spell on a human NPC before eliminating them.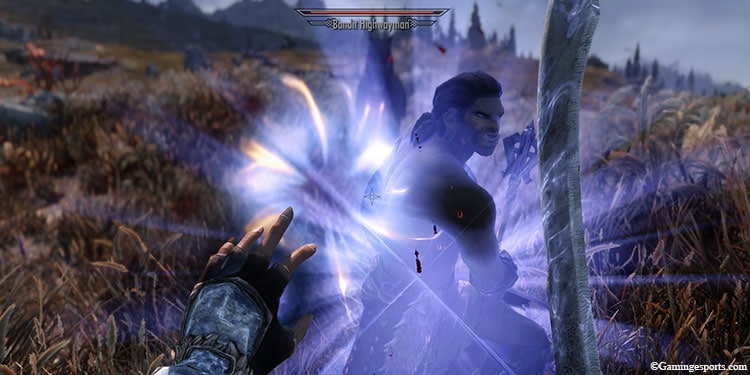 The Spell Tome for Soul Trap is a fairly common spell book you can buy from most wizard merchants or court wizards like Farengar Secret-Fire.
Soul Trap Enchanted Weapon
If you feel like casting the soul trap spell is too much work, you can use weapons already enchanted with the Soul Trap spell. These weapons have the following suffixes.
Of Animus
Of Binding
Of Damnation
Of Malediction
Of Soul Snares
Of Souls
Alternatively, you can use Daedric artifacts like the Mace of Molag Bal or Halldir's Staff or regular weapons like the Steel Battleaxe of Fiery Souls, as they have innate soul-trapping capabilities.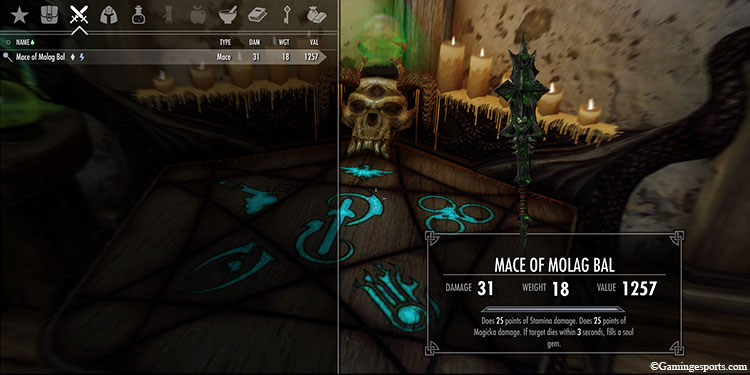 Here, you dont need to cast any sort of spell. Instead, simply use your enchanted weapon to finish off the NPC to trap their soul inside the Black Soul gem.
Bound Weapons
Bound Weapons are not your typical weapon—they are actually Conjuration spells that take the form of weapons. Not only are these one of the stronger weapons in the game, but they also have utility purposes like soul trapping.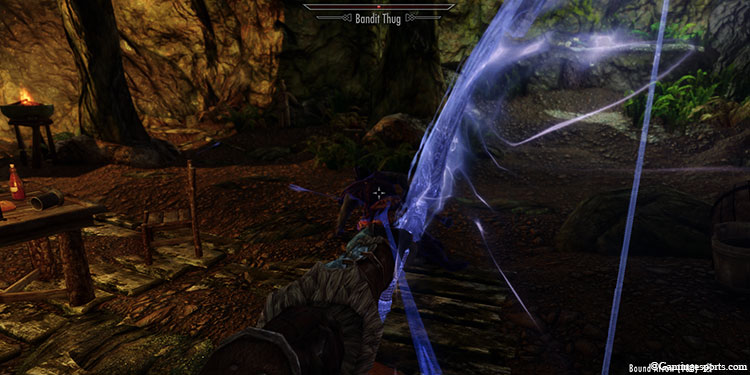 You must acquire the Soul Stealer perk from the Conjuration skill tree to unlock the Soul trapping capability though. This will make your bound weapon function similarly to a Soul Trap enchanted weapon.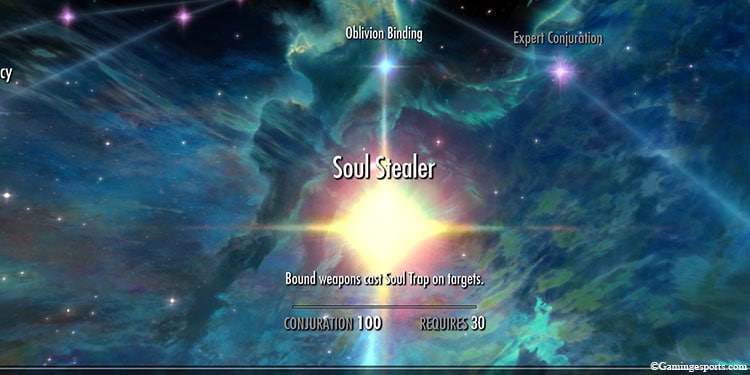 You can also check out our video guide to see the above methods in action.
Usefulness of Black Soul Gems
In addition to using the Black Soul Gem to enchant gears and recharge them, it can also be used in multiple circumstances.
In fact, the Black Soul Gem is a key item required to complete the Rising at Dawn questline. Completing this questline is essential if you're looking to cure your vampirism.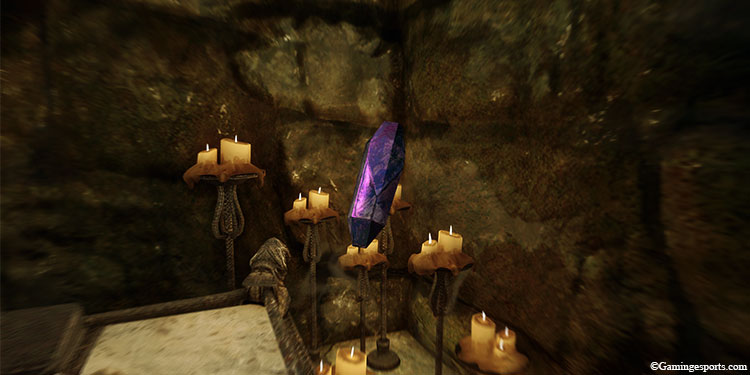 Additionally, the Black Soul Gem is a necessary ingredient to craft Daedra Heart and Daedric gears at the Atronach Forge.
How to Get More Black Soul Gems?
Black Soul gems are indeed a very rare type of soul gem. They are relatively difficult to come by as random loot or a purchasable item, as even most wizard merchants are hesitant to have them in their inventory.
Here, we've listed a few ways that can get you Black Soul Gems.
You have a random chance of getting the Black Soul Gem while looting Necromancer enemies, Giants, Hagravens, and Forsworn Briarhearts.
You can get it as loot in places like the Broken Fang Cave, Ironbind Barrow, Ilinalta's Deep, Castle Volkihar, etc.
You can buy the gem from mage merchants like Falion in Morthal or Enthir in the College of Winterhold. However, note that the Black Soul Gem cost will be exponentially higher than other soul gems.
You can also have a chance to obtain a Black Soul gem by mining the Geode Veins inside the Blackreach region.
You can transform a greater or grand soul gem into a Black Soul Gem using the lightning attractor inside Soul Cairn. (Soul Cairn is a place introduced in the Dawnguard DLC).
Better Alternative to the Black Soul Gem
Like any other soul gems, Black Soul Gems are a one-time use item that breaks upon use. Given the rarity of the Black Soul Gem, getting multiple copies of the gem can indeed become a hassle.
Instead, you can opt-in to use The Black Star. Its unique Daedric Artifact functions similarly to the Black Soul gem. However, the key aspect of this item that sets it apart is its reusability.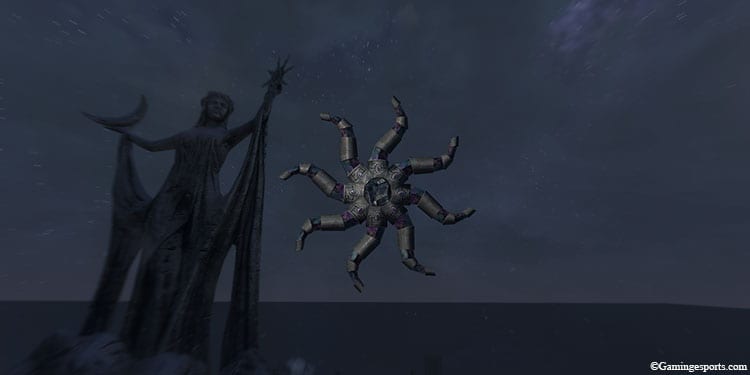 Unlike the Black Soul gem, the Black Star doesn't break after using it. So essentially, you have a permanent Black Soul gem.
To get this Daedric Artifact, you have to complete The Black Star questline. You can initiate this questline by speaking with Aranea Ienith at the Shrine of Azura.