You have been streaming your content on Twitch recently and managed to get some loyal followers, but they keep demanding more content from you. How would you deal with this ? Twitch is a busy platform where people are active all the time, and if you can't give your followers and viewers what they want, there is a chance they might leave you for another channel.
Unless you are a full-time streamer with lots of free time on your hands, it's not possible to stream for 10+ hours a day and keep your viewers entertained. So, how do you keep your viewers engaged even while you're away, enjoying your daily life? Well, you don't need to worry because Twitch has just the right feature that you need – Twitch Hosting!
What Is Hosting on Twitch?
As the name suggests, Hosting is a feature that lets you broadcast other streamers' streams on your channel. Hosting is the most popular way to keep your viewers entertained while you are away and not streaming.
All big streamers have a hosting community, and they host each other when they are about to turn off their stream. This ensures that they keep good relations while keeping their audience entertained when they are away doing other stuff.
Also, it is important that your current audience is engaged on your channel because Twitch is a big platform, and you can lose them anytime if you are not streaming regularly.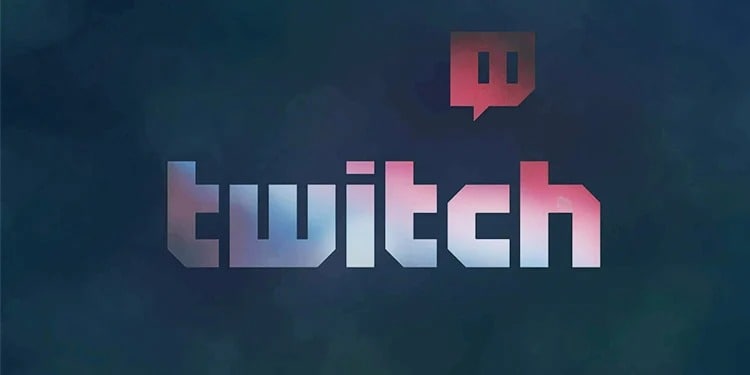 Starting off as a new streamer can be tough, but if you have been slowly making a name for yourself in the Twitch community, hosting other big streamers might be the next step to increase your reach. Because most streamers will give a shoutout when they get hosted, you might actually be able to attract some of their audience on your own channel when you stream next time.
Alternatively, if you are a big streamer, you can also host other smaller or newer streamers to make them feel welcome. This will give your audience more content to watch while also making the streamer's day; a win-win situation for both!
How to Host Someone on Twitch?
Now that you are familiar with the concept of Hosting, let's get to the real juicy part. So, how do you actually host someone on Twitch? And does it cost you to host others? Well, Hosting is absolutely free on Twitch, and you can pretty much host anyone you like. The only catch is that you have to mention the name of the channel you want to host, and you can't get it wrong, or it won't work.
For example, if I want to host a channel named CherryBlossom, I'd have to make sure that the channel's name is typed correctly. If I make a spelling mistake and it becomes something like CheeryBlossom or CheryBlosom1, the hosting will fail.
If you are clear on everything, let's get to how you can host other streamers on Twitch!
On Desktop
Here's how you can host someone on Twitch if you're on your PC:
Open your web browser and go to Twitch's official site. (Log in to your account if you haven't.)
Click on your profile icon from the top-right screen and select Channel from the dropdown. This will take you to your channel page.

If you are streaming, you should be able to see your stream at this point. Now, click on the Chat to open the Stream Chat.

Type: /host channel_name, then press Enter.

On Mobile App
Here's how you can host someone if you're on your mobile phone:
Launch the Twitch app on your mobile phone, then log in to your profile.
From the top-left corner, tap on your profile icon and select My Channel.

Tap on Chat from the navigation bar. (You may need to swipe the navigation bar if you can't see it.)

Once you're in your Chat, type /host channel_name, then press Send.

How to Turn on Auto-Host on Twitch?
Auto-Hosting is a feature that lets you broadcast other channels when you go offline and it does it automatically. Unlike manually typing in the channel's name to host, this feature lets you choose a few channels that you'd like to host and host one of them randomly when you log out.
Here's how you can use the Auto-Host feature on Twitch:
Open your web browser and go to Twitch's official website. Also, log in to your Twitch account.
From the top-right window, click on your profile icon and select the Settings option from the dropdown.

From the navigation bar, click on the Channel and Videos tab.

Now, click on the Featured Content tab.

Toggle on the Automatically feature channels from your Suggested Channels option.

Now, click on Suggested Channels and search for the channels that you want to add to your list.

Once you've found the channel you want to add, click on Add.

Is Raiding the Same as Auto-hosting on Twitch?
If you have spent enough time in the Twitch community by either streaming or watching other peoples' streams, then you might have come across the term "Raid" multiple times. So, what actually is Raid?
Well, to explain simply, Raid is a feature like Host, where you can redirect all your viewers to another person's stream. You can think of Raid as Host, but what really separates them from each other is that unlike in Host, where your viewers still watch another stream through your channel, in Raid, all your viewers will be sent to the channel that you have raided and will be part of their viewers. 
There, people from both channels will be able to communicate with each other and enjoy the stream. To raid another channel, simply type /raid channel_name on your chat and the raiding process will be automatically initiated.