Elden Ring has many mysterious characters, and Melina is probably the most enigmatic of them. Although we meet her from the very start, it is difficult to pinpoint who she really is and what she actually wants.
Melina can be considered an NPC or, more so, a guide for the player Tarnished. Her story is directly tied to the main storyline of Elden Ring thus, she has no separate completable sidequests like other NPCs we meet.
Melina appears as a young woman with strawberry-brown hair. Her right eye is golden brown, while her left eye is closed shut and has a black tattoo-looking mark resembling a crow's feet. The black mark runs along her eyelid to her temple and the side of her cheek.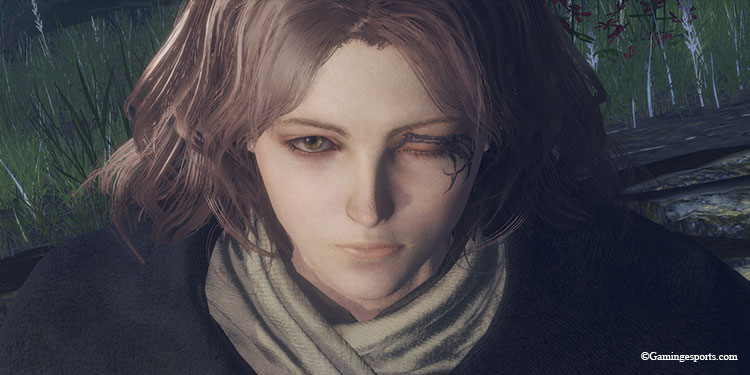 Although she says she is no maiden and does not remember her purpose, Melina plays the role of a maiden for the player character in Elden Ring.
She bestows the player with the power to turn Runes into strength and also bequeaths a Spectral Steed whistle that can call Torrent, our mount.
She also says she has no physical body and only appears close to the Site of Grace except for the beginning when she and Torrent find us (the player) after we fall from the Chapel of Anticipation.
Are Melina and Ranni Same?
There are many theories about Ranni, the Lunar Princess, and Melina being the same people. But there are other theories that refute they are the same and even theories that have completely different conclusions. Each theory is listed down below.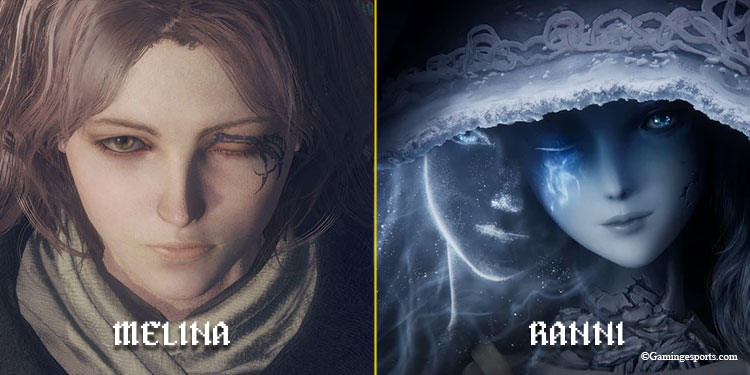 Theory 1: They Are the Same
Much debate on the internet suggests Melina and Ranni are the same people. There is even some strong evidence to support the claim.
The ghostly face alongside Ranni's face perfectly matches Melina's face. Ranni has her right eye closed while Melina has her left eye closed, just like the ghostly second face on Ranni.
Ranni and Melina are the only people in the game to know about Torrent and interact with us about him. Both seem to respect Torrent and regard him highly.
Both can fade away and can appear in a spectral form. Ranni and Melina both fade away as blue, glowing dust.
Both have their physical body burnt. While we find the remains of Ranni's physical body atop the Divine Tower of Liurnia, Melina mentions to us that she is burnt and body-less and thus can only appear near a Site of Grace.
This is like how Ranni's father, Radagon, had two selves. Queen Marika and the Champion Radagon both were a singular being split into two halves.
Another character suspected of having two selves is Malenia's brother and Ranni's half-brother Miquella, whose alter ego is considered to be St. Trina.
Princess Ranni, Queen Marika and Miquella are all Empyreans. Chosen beings who could be the vessel of Elden Ring and bring forth a new age. We know two other Empyreans, i.e., the warrior Valkyrie Malenia and the mysterious Gloam-Eyed Queen.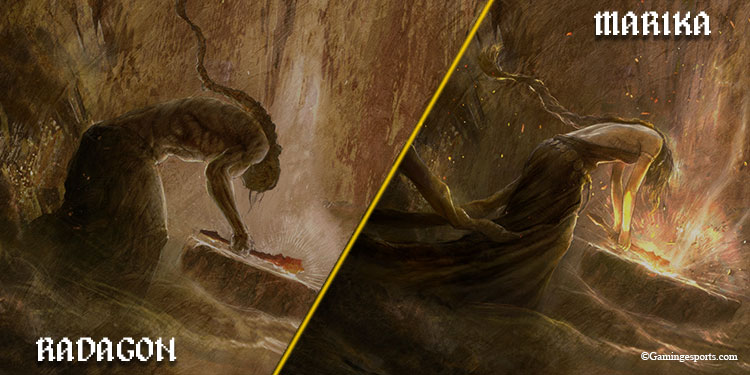 If all Empyreans had two selves, then it is suggested that Ranni and Melina can be the same split into two, just like Marika and Radagon.
Theory 2: They Aren't the Same
There are also arguments that suggest that Ranni and Melina are not the same.
The first one being the ghostly face alongside Ranni is Ranni herself, as her body itself is a body of a doll accompanied by her soul. The hair on the ghostly face also appears to be longer and more unkempt compared to Melina's hair.
There is no mention anywhere in the game that directly suggests Ranni and Melina are the same people, in spite of every piece of the evidence above, although strong, is still speculative.
They have different voice actors. They should have had the same voice actors if they are the same people. Right?
Theory 3: They Aren't the Same, but Melina Is Inhabiting Ranni's Body
They are the same but not the same, confusing, yes, but just wait for a second, we have evidence for that too.
Just like how another NPC called Hyetta inhabits Irina's body after she dies, despite the dead body still being where it is, you won't meet Hyetta till Irina is dead.
Similarly, Melina can be inhabiting Ranni's dead body, but Melina herself could be someone else, as Ranni's dead body is still found atop the Divine Tower of Liurnia.
Also, Melina and Hyetta are the only two characters who take the role of the Fingermaiden for us. Hyetta becomes the maiden of Three Fingers for us, whereas Melina solely emulates the role of the Fingermaiden. Their common connection with the player Tarnished suggests that Hyetta and Melina might have a similar origin.
Theory 4: They Are Co-Conspirators
There is also another theory that suggests that Ranni and Melina are co-conspirators and are working together, or two of them at least communicating with each other to an extent. The first piece of evidence that suggests this is as follows.
When you meet Ranni at the Church of Elleh, she says she is heard of a Tarnished riding atop a Spectral Steed. Only one person, Melina, could have told Ranni about Torrent and us.
We can find the second piece of evidence in the same meeting as Ranni lies about her name, telling us she is Renna. There is no reason for this lie, as the next time we meet her, she says that she lied about her name during the first meeting. Many people have theorized that Melina suggested Ranni lie as we were still unproven as a Tarnished Champion.
Is Melina Daughter of Queen Marika?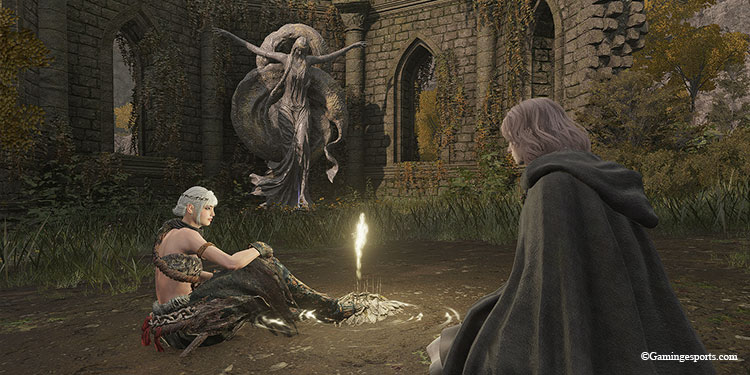 Melina can easily be Queen Marika's daughter as there are strong implications that suggest a close relationship between the two.
Melina mentions that she has a purpose given to her by her mother at the foot of the Erdtree. Queen Marika is the only person at the foot of the Erdtree when we enter. This suggests that Marika is Melina's mother. She also recounts Marika's words in many Sites of Grace, especially in the Churches devoted to Queen Marika and her male form Radagon, proving their close relationship.
Another strong evidence that suggests Melina is a daughter of Marika is from the internal game files. Her name in the game file in Japanese is "マリかの娘" which reads Marika no Musume and translates to the Daughter of Marika.
The name Melina itself can be a piece of evidence. Queen Marika's children with Radagon all had name
Is Melina Queen Marika herself?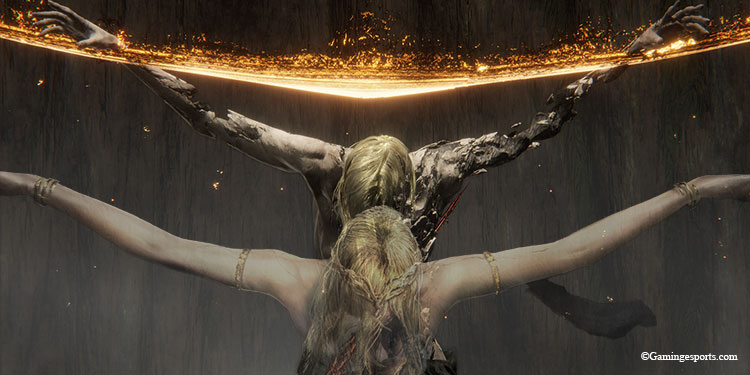 It is unlikely that Melina is Queen Marika herself, as Queen Marika is held within the Erdtree, but there are some theories to support this too.
First, we need to take away the theory that Melina is the daughter of Marika and think of Melina as a manifestation of Queen Marika, who was created in the foot of Erdtree by Queen Marika somehow with her remaining power so she can guide/manipulate a Tarnished to reforge a new order.
Melina only appears at Sites of Grace, these are the places of power used by Queen Marika or the Two Fingers to guide the Tarnished to become an Elden Lord.
What Does Melina Want?
Melina wants us to take her to the foot of the Erdtree, as she says she was born there, and it's where she will find her answers. She wants to help us become the new Elden Lord and give birth to a new age.
She says she was searching for someone who was guided by grace. Once she trusts that we have the ability to see the golden traces of the Guidance of Grace, she takes us to the Roundtable Hold.
Later on, as we near the Royal Capital, Melina remembers her true purpose. By that time, throughout her journeys, she had built her own perspective of things and says that she has started to differ from the path her mother set her towards.
Melina wants to become the kindling used to burn the Erdtree so that we can enter the path sealed by the thorns of the Erdtree and become the new Elden Lord.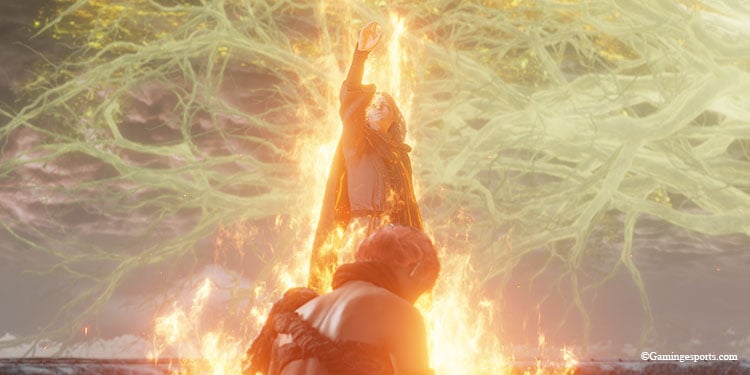 Can We Save Melina From Burning?
We can only save Melina from burning if we burn the Erdtree ourselves by using the Frenzied Flame.
Instead of thanking us for not letting her burn to death, Melina turns against us if we accept the three fingers and inherit the Frenzied Flame. She then leaves our side and retreats.
During the Frenzied Flame ending, we become the Lord of Chaos and burn everything away, the whole of lands between and its residents.
This includes Torrent, our trusty companion, whose summoning whistle Melina holds in her hand as it disappears, burned by the flames.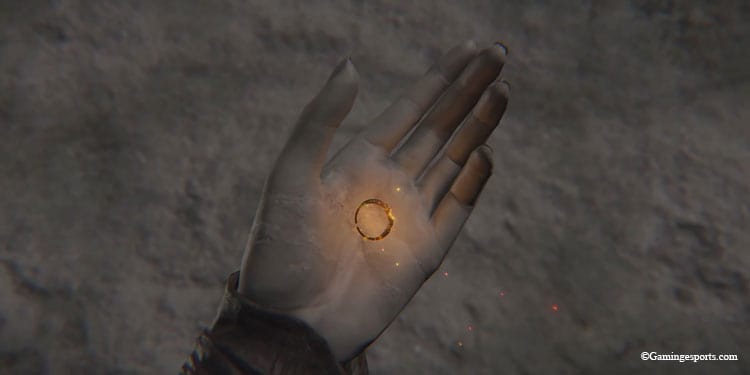 Melina changes at that moment, even her physical appearance differs. Her strawberry-hewn hair doesn't look the same, but that can be the trick of the light. She finally opens her closed eyes, revealing her purple iris.
Even her expression seems a mix of disappointment, sadness, and anger. There and then, she vows to hunt us down till she delivers to us our Destined Death.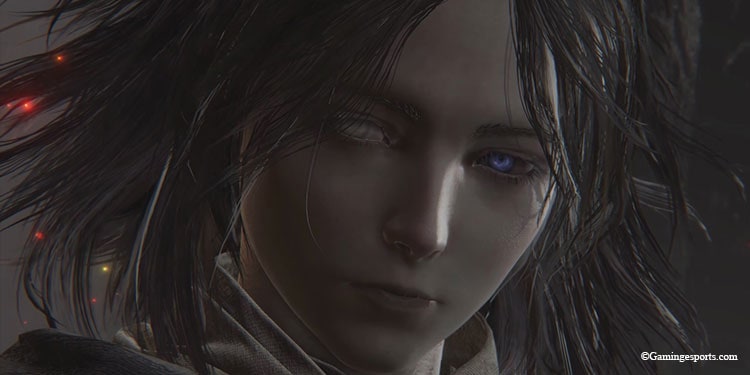 In conclusion, Melina is a character who grows or at least learns about herself as she journeys. She has some preconceived notions but helps us commit the cardinal sin of burning the Erdtree. Even the old finger maiden at the Roundtable Hold advises that we burn the Erdtree to create a new order.
That means, as a character, Melina was desperate for a new age to come in Lands Between. A new age that brings along a new dawn. She has put all her hopes upon us and even gives her life so we can ascend and become the new Elden Lord.
She also vows to kill us if we completely destroy the world she worked so hard to repair.
How Is Melina Burnt and Bodiless?
If we let Melina be the kindling to burn the Erdtree, just like how she wants, we can see the burn marks on her hands.
Melina mentions to us during our journey together that she is burnt and bodiless, so these marks could have been from the last time she was burnt.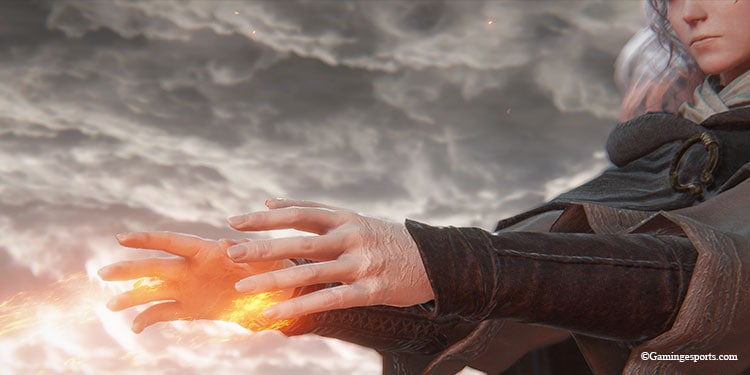 Which raises a big question, how was she burned before? There are a few ways this could have happened.
Melina was a kindling used to burn the Erdtree(or another Great Tree) once before. As we can see, there are ashes in the Royal Capital Leyndell, and the windows in the houses of the Royal Capital are sealed by wax so as not to let tiny dust particles inside. This means there was an attempt to burn Erdtree before, either by the golden order themselves or by their enemies, who could have been dragons or fire giants.
The second way Melina could have been burned was by the flame of the three fingers. The mark above her closed eyes has three fingers, which could mean Melina had encountered the Three Fingers before. She also disdains the three fingers, which we know from many interactions. We don't know if she is talking about the Three Fingers from her own experience or from knowledge someone imparted to her.
Third way Melina could have been burned ties back to the theory she and Ranni are somehow one. As we find Ranni's burned and discarded body, just like most Empyreans, the two inner selves of Ranni could have been separated during this time. One returned as the Carian Princess while the other went to seek the other half of her lineage, back to her father Radagon, who was Queen Marika.
Is Melina the Gloam-Eyed Queen?
Yes, there are solid pieces of evidence that imply Melina is the Gloam-Eyed Queen herself.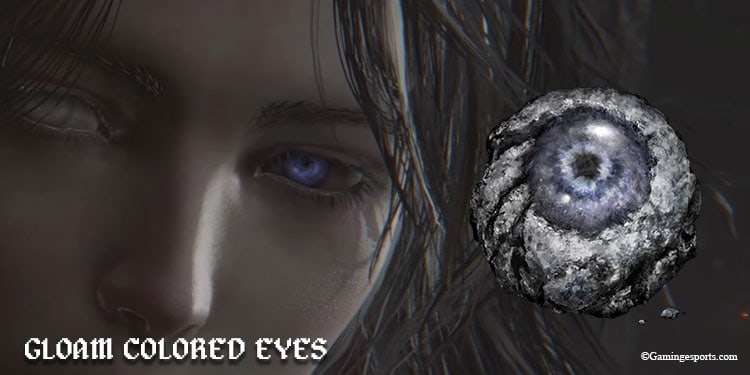 This is another popular theory, and the supporting pieces of evidence are as follows.
During the Frenzy-Flame Lord of Chaos ending, Melina opens her closed eye, which is gloam-eyed or soft purple colored, just like the color of the beast eye received from Gurranq the Beast Clergyman. Gurranq, who turns out the be Maliketh.
The Gloam-Eyed Queen was said to have possessed the power of the Destined Death. Maliketh defeated her, and her power over the Destined Death was seized.
But we kill Maliketh in order to complete the game. And in the Chaos ending, if you remember Melina's very last two words, yes, it couldn't be more obvious. Melina says she will deliver to us our Destined Death.
Just like the Elden Lord, Gloam-Eyed Queen, rather than being just a person, can be a title or a role. Melina could have been granted that role somehow.
This doesn't directly say Melina is the Gloam-Eyed Queen, but she does have a gloam-colored eye, and a connection to the Destined Death, so the conclusion is, who else could have a Gloam-Colored Eye if not the Gloam-Eyed Queen? Right?