Vampire Survivor is a lightweight but addictive game that progresses as you consume and build your characters through each run. It is a rogue-like where you kill enemies and earn experience points. With those experience points, you level up and choose different abilities to destroy a bunch of enemies in a flash. 
A roguelike bullet hell game where you move your characters in a place full of enemies trying to kill you. No attack buttons, no dash, or any sort of control over abilities, you just have to survive long enough to grow your powers to the max. It might sound boring on paper but you have to actually play it to experience the joy of killing hundreds of enemies in a second. 
Now moving on, The Vampire Survivors is available to play on Mac. In fact, the game is on Android and iOS too. Because the game is extremely lightweight, no complex gameplay is required with retro-style pixels you can play even on a low-spec PCs.
So now you know that Vampire Survivor is available on Mac. Let's start downloading and playing it. There are two ways you can play Vampire Survivors, Let's find out !
Vampire Survivors on Steam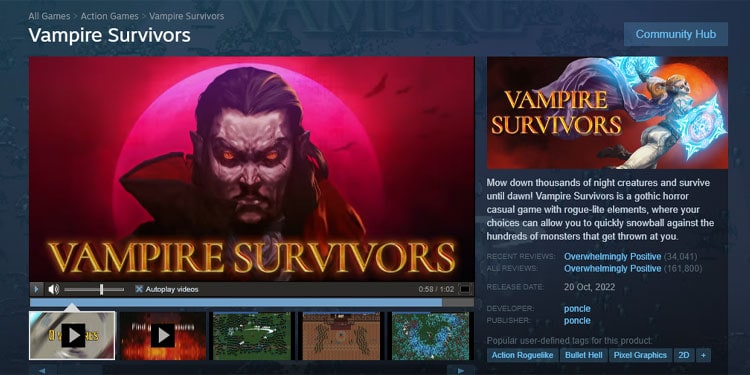 Steam is where you can buy Vampire Survivals and support developers for their engaging game development. The game is stripped down to pure chaotic fun by developer Luca Galante.
You can buy the game for a very low price of around two dollars. But if you want to level up the gaming experience with thirteen new weapons and eight new characters then you can buy the Vampire Survivors bundle pack for. $5.97. As of Dec 21, 2022, you can buy the bundle for $4.97. 
Vampire Survivors on Mac Browser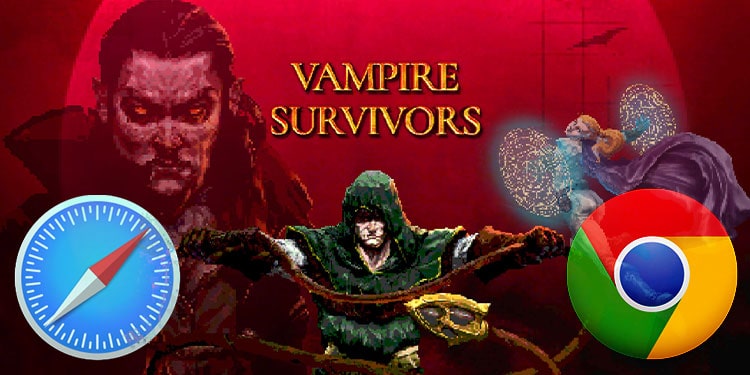 You can play Vampire Survivors on any web browser as long as you have an internet connection. Here's how you play Vampire Survivors without paying or downloading it on your computer.
Open your browser and go to itch.io
Search for Vampire Survivors and press Enter. 
The site will show several other games with the same name. Click on the one that has a guy in a green hoodie and a vampire overshadowing the red sky. 
Remember to register your account to itch.io to save all the progress you acquire during the playthrough. 
Click on Run Game in the center of the screen and the game will launch. 
The procedure is the same for both Android and iOS. But you don't have to play on a web browser when you can directly download for free on Android and iOS as well. Just go to the app store, search for Vampire Survivors, download and install it on your smartphone and play offline. 
Vampire Survivors – Gameplay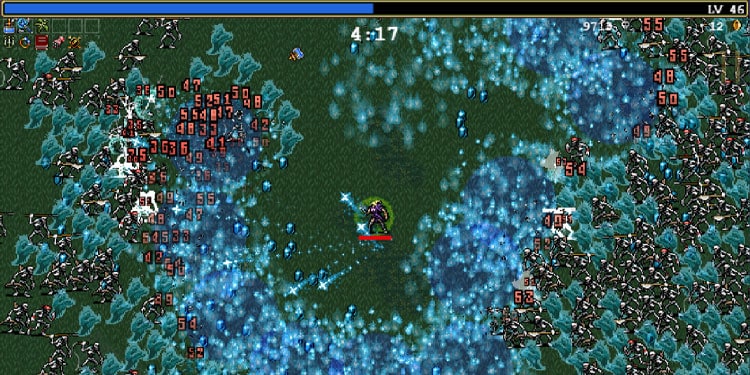 There is something captivating about Vampire Survival that every players agree on. That is why the game is exploding on steam regardless of its simple gameplay and NES pixel graphics. The gameplay is simple. You collect experience points by killing enemies and gain powers ups every time you level up.
Hordes (and I can't stretch this enough) and hordes of enemies approach your way to kill you. The enemies are so overwhelming that at some point, you might not even comprehend what is going on the screen. You have to survive for thirty minutes, only to get consumed by death itself and that's a wrap.
It's simple but executed magnificently in a way that you will want to go for one more run and it's five hours already. It's that addictive.