Remembrance of the Full Moon Queen is an item you get after defeating Rennala, the final boss of Raya Lucaria Academy. You can either give this single-use consumable item to an NPC who will give you a choice of 2 items for exchange, or you can consume them yourselves for Runes.
Before consuming the Remembrance hastily to get Runes, remember that they can be exchanged for legendary weapons wielded by the bosses you have vanquished.
After you defeat Rennala and get the Remembrance of Full Moon Queen, you may have a couple of Remembrances in your inventory. If you are still confused about what to do with these Remembrances, we are here to help.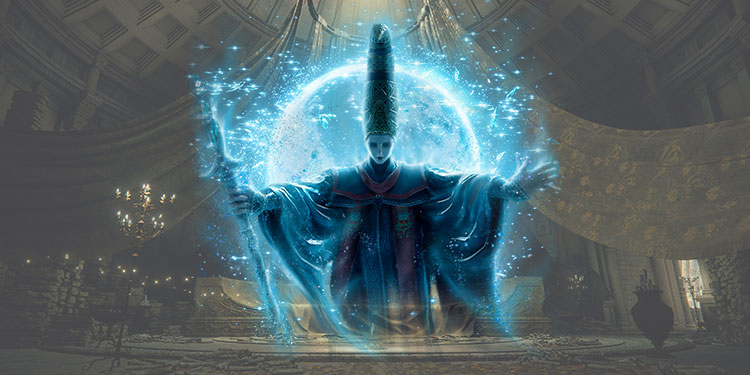 The Remembrance is to be taken to Roundtable Hold. There you will find an old lady NPC called Finger Reader Enia. Give the Remembrance to this NPC and in exchange, you can choose one weapon or a spell, per Remembrance. 
The Remembrance of the Full Moon Queen can be exchanged with one of the two items. Both of these items were used by Rennala when she fought you during the second phase of the boss fight.
First is Carian Regal Scepter, it is a shiny Glintstone staff that can be used to cast sorceries. Second is Rennala's Full Moon, a powerful spell you can cast. If you are really sure you do not want both of these items, you can now feel free to consume the Remembrance to get 20000 Runes.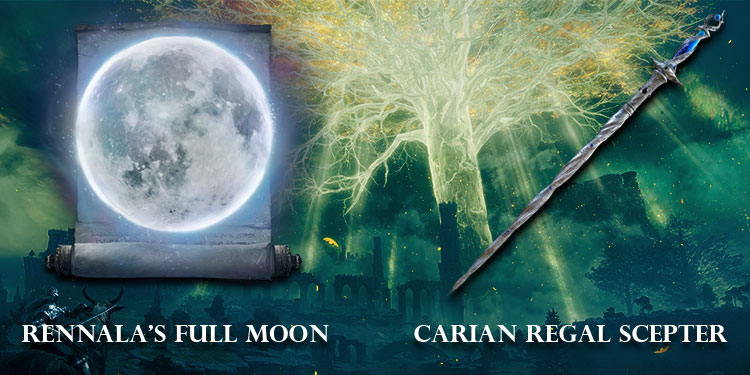 Where to Find Finger Reader Enia?
She can be found lurking at the Roundtable Hold. Her residential room is adjacent to the main hall, accessible with a set of stairs. She will be sitting on the bench aside a set of two creepy detached fingers which she supposedly worships.
The room is initially locked but you can get in after you defeat at least one shardbearer boss. Godrick the Grafted and Rennala the Queen of Full Moon are the first couple of shardbearer bosses you are most likely to encounter.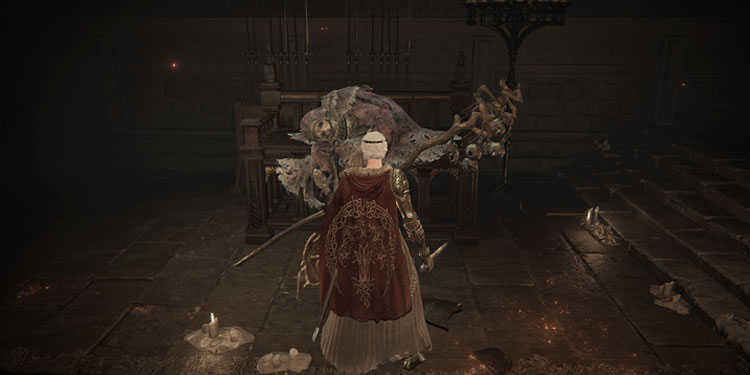 Finger Reader Enia will also sell you boss equipment once you have defeated certain bosses. After defeating Rennala you are able to buy all of her armor set from Enia, then you can cosplay Rennala if you wish to.
More importantly, the dilemma we all face with exchanging Rennala's Remembrance is, we can only choose one of the two items offered. Just to make the choice more difficult, the Sorcery, Rennala's Full Moon's power is boosted when it is cast by using Carian Regal Scepter. This means the game wants you to have both of them so you will definitely be enticed to exchange and somehow get both two.
Duplicating Remembrance of the Full Moon Queen
You can duplicate and have 2 of them, even more, if you so want. There are two ways to do it, either you can defeat Rennala again in New Game+ or you have to find a Walking Mausoleum to duplicate them.
These are enormous quadrupedal mobile buildings that are found scattered across Lands Between. Walking Mausoleums are basically portable tombs that house dead demigods inside. The demigod's power is what duplicates the Remembrances.
You won't miss the Walking Mausoleums because they look like a whole mountain. Some even make a ringing bell noise. These varieties have a huge bell attached to their abdomen. Bell-bearing Mausoleums can be used to duplicate even the Shardbearer Remembrances.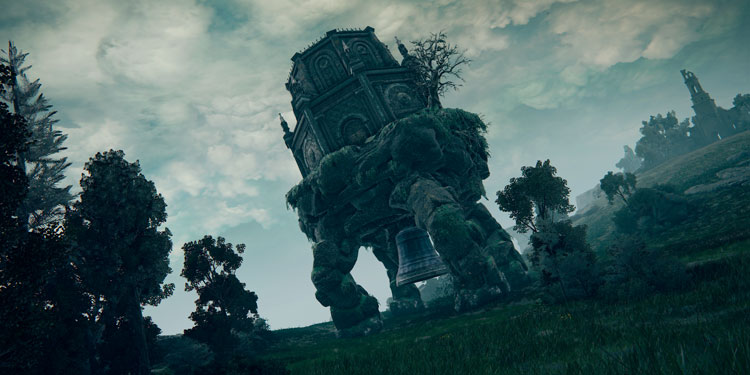 You need to bring the Mausoleums down on the ground to enter them. Climb on the top and aim for the skull-shaped rocky deposits on their body. Once you have them down, enter and duplicate the remembrance of your choice. Remember, each Mausoleum can only be used once. Here is a video showing all the action.
Duplicate the Remembrance of the Full Moon Queen in one of the Mausoleums and you can get both of the items from Finger Reader Enia.
Can the Remembrance of the Bosses Be Taken to NG+ (New Game Plus)?
The Remembrance you have obtained will be transferred to NG+. You can hold up to 99 of each remembrance at the same time. This means, you can get all of the boss weapons if you take your characters through the multiple playthroughs of Elden Ring. Be the ultimate collector by having everything the game has to offer.
Will the Unique Boss Weapons Be Transferred to NG+?
All the Unique Weapons you have obtained by exchanging Remembrances or dropped by beating a strong enemy will be taken to NG+. If you have upgraded them, they will be taken in their upgraded state.
Remember though, it's not just you who gets tougher in NG+. Enemies and bosses also have increased difficulty and stats in subsequent playthroughs.