Ashes of War is a game changing mechanic that gives player the freedom of creatively using weapons to their own style.
From Software games has implemented this feature on their previous Dark Souls games but the varieties of Ashes of War has never been so overwhelming. That's where this article comes in handy, to prepare you with the best Ashes of War. 
With the right Ash of War on your armaments, you can slay monsters, dragons and even legendary bosses. Yes it is that powerful !
You can inflict bleed, frost, fire, poison and so many other status build effects on enemies once you have the right Ash of War equipment on your armaments. 
You might want to get your hands on these amazing weapon skills as soon as possible so we have made a list from early finds to mid-late  game obtainable Ash of War.
Remember, some Ashes of War are only equipped with a limited number of weapons. With that in mind, let's begin.
Determination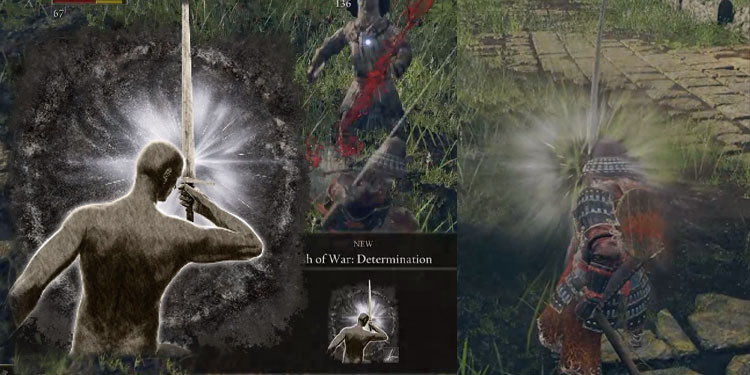 You can find the Ash of War: Determination really early on in the game and it is also one of the best Ashes of War for those who want to increase the raw  damage dealt by their weapons.
Determination delivers the Quality affinity of an armament which increases the scaling of Strength and Dexterity. 
Storm Blade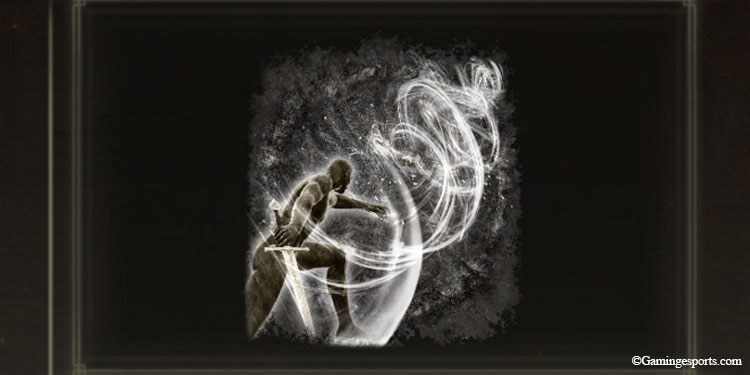 Storm Blade sends out hurling winds at your enemy from a medium range. This weapon skill is very effective against big enemies where you have to keep a safe distance.
The current patch has made the Strom Blade even faster and you can also have additional weapon damage on close attacks along with projectiles.
Location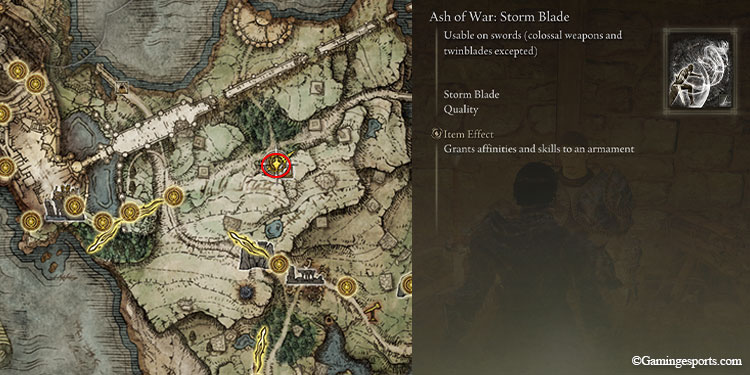 You can purchase Storm Blade from Knight Bernahl for eighteen hundred Runes. You will find him at Warmaster's Shack in Stromhill, Limgrave. 
Attributes
Consume ten FP and spamable until you run out of FP or stamina. Strom Blades provides quality affinity that increases with strength and dexterity scaling.
Bloody Slash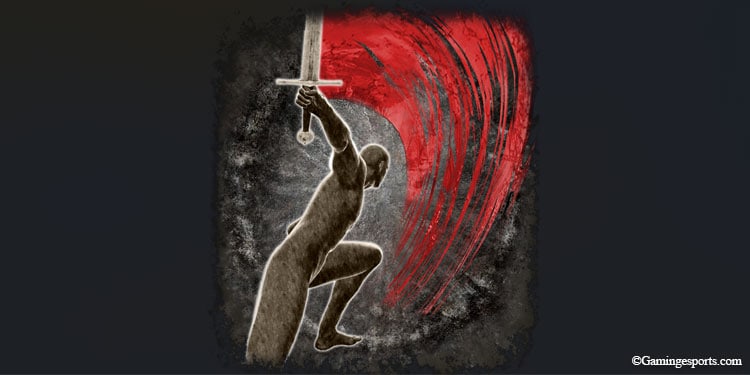 If you are doing dexterity build and want to apply as much bleed damage early game then Bloody Slash is the best option for you.
The fact that it's fast and costs a low amount of FP makes it the best Ash of War for PVP and also PVE combat. 
Location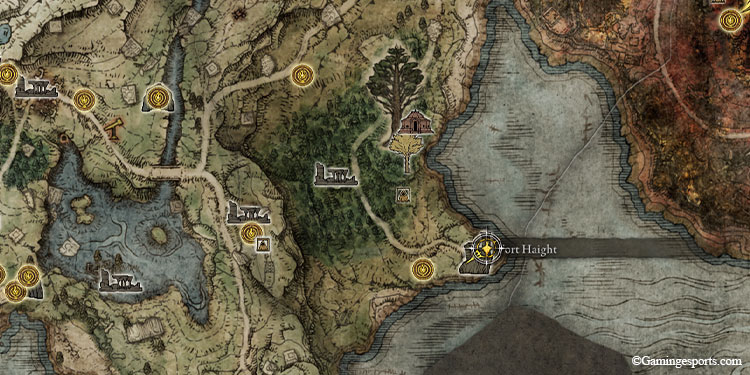 Dropped by a Godrick Knight at the upper platform of Fort Hiaght, Limgrave. 
Attributes
Using Bloody Slash costs roughly about five percent of your total health for applying bleed damage. It also consumes six FP to perform the Bloody Slash.
When the FP is low, the player will still take damage but the attack will not activate. If you pick Blood affinity while applying Ashes of War then it will cause blood loss buildup up to fifty seven. 
Stormcaller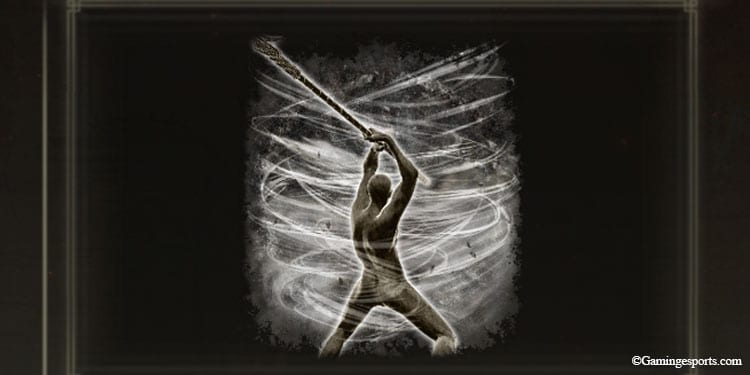 Stromcaller is a great Ash of War for dealing AOE damage. Whenever you are surrounded by enemies in a tight corner and the camera starts glitching , you can pull out this bad boy and start spinning around. 
Location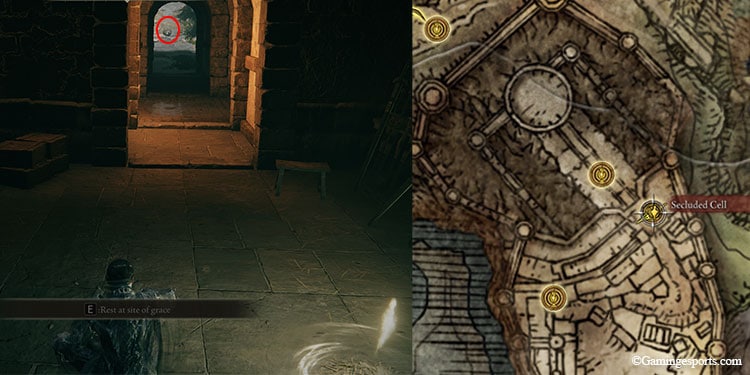 Dropped by a Teardrop Scarab on the other side of the Secluded Cell Site of Grace. 
Attributes
Consume nine FP and eleven FP for heavy attacks. Does three spin per use. You can continuously spam this skill until you run out of FP and stamina.
The range of Stromcaller is directly affected by the length of weapons. Longer the weapon, the bigger the spin.
Hoarfrost Stomp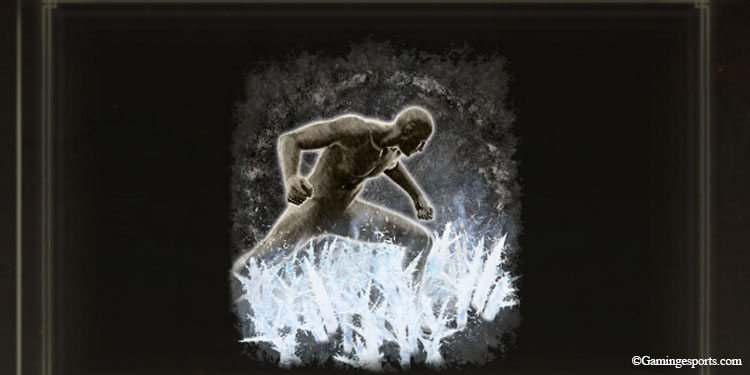 This used to be the most overpowered Ash of War used by many skilled players for their speedrun but it has become less preferable since it has been nerfed heavily.
Nevertheless, it is still one of the greatest Ashes of War that can go through pillars and walls. 
Hoarfrost Stomp can be applied to all the melee based weapons that have an Ash of War slot. A stomp generates frost spike on a platform that does AOE damage along with frost status build damage.
Location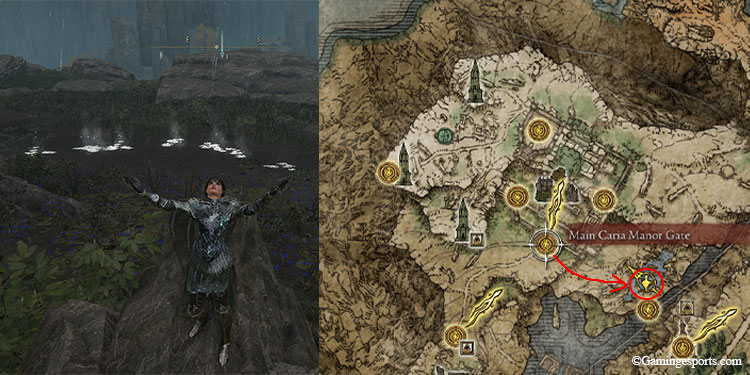 Hoarfrost Stomp is dropped by an invisible Teardrop Scarabs running around on a shallow water area, South east of Caria Manor. You can see it leaving a footprint on water.
Some weapons come with inbuilt Ash of War and we can find Hoarfrost Stomp ingrained in Icerind Hatchet.
You can also find the Icerind Hatchet in  Temple Quarter, Southwest of Raya Lucaria Academy. The chest containing this weapon is inside a tall structure that has an archway on all three sides.  
Attributes
Using Hoarfrost Stomp drains ten FP and it can be cast in repeated succession since it is not chargeable.
The ice spikes deals seventy Frostbite and later explodes dealing hundred and ten damage.
Really good at breaking the poise of approaching enemies in numbers.
It can also guard counter enemies creating a knock back animation.
Carian Grandeur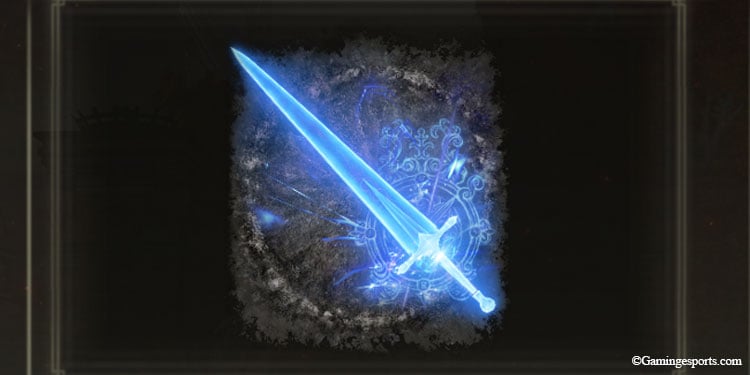 Carian Grandeur deals a massive amount of damage once fully charged. Yes, the weapon skill is chargable and there are three stages; light, medium and heavy.
It also has a great deal of stance damage. You can use Carian Grandeur to stagger enemies and do visceral attacks.
Location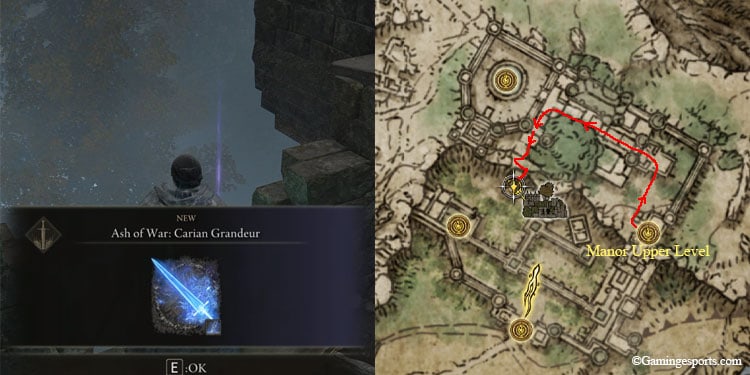 This Ash of War is found in Caria Manor. To find this Ashes of War,
From Manor Upper Level Site of Grace, head down the stone stairways and run North.
Run pass straight to the boss battle arena but don't enter there. Instead go left and jump down the wooden platform. 
Run past the pot enemies and make your way down the series of mini cliffs.
To your left, you can see a small castle wall. Jump down and get the Carian Grandeur Ash of War from the corpse. 
Attributes
Consumes twenty six FP. Grants Magic affinity as an option to put it on your weapon. This weapon skill charges a bit faster but deals less damage than its other counterpart, Carian Greatsword. 
Glintblade Phalanx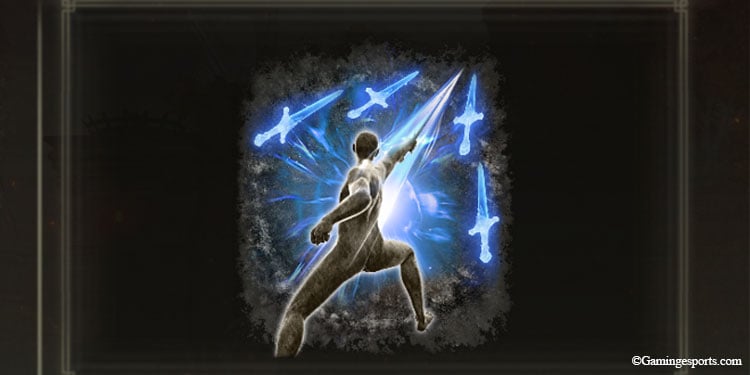 Glintblade Phalanx is a sorcery spell that summons four floating swords above your head. The floating glint sword automatically attacks nearby enemies.
With this Ash of War, you can create a constant pressure on enemies preventing them from taking a break. 
Location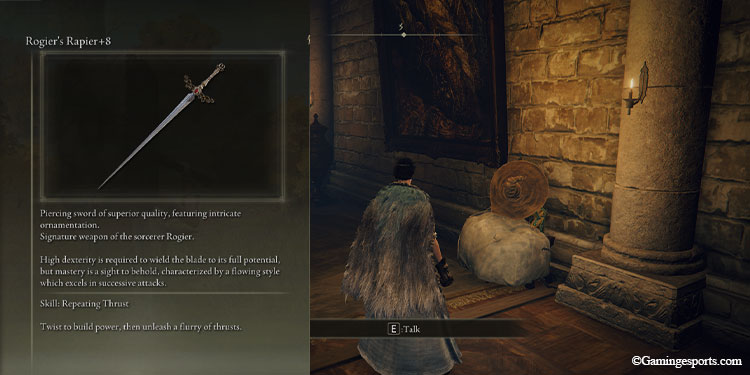 You can replace the Glintblade Phalanx applied to Rogier's Rapier+8 and place it on your weapon of choice. To get the Rogier's Rapier, you need to defeat Godrick the grafted and fast travel to Roundtable hold. 
Once you are there, head to the wall beside the balcony and you will find Sorcerer Rogier. Exhaust his dialogue and he will give you Rogier's Rapier+8.
Now go to Smithing Master Hewg who is also in Roundtable hold and select the Ashes of War option to switch the Glintblade Phalanx from Rogier Rapier to your weapon. 
Attributes
Glintblade Phalanx consumes eighteen eleven FP and takes no stamina to activate.
It can track and attack invisible enemies, very good for killing invisible Teardrop Scarabs.
Glintblade Phalanx scales to Magic affinity. It works great on weapons with high Intelligence scaling but reduces the dexterity Strength and scaling.
Apparently, you can also use the Glintblade Phalanx with slightly decreased magic damage. 
Flame of The Redmanes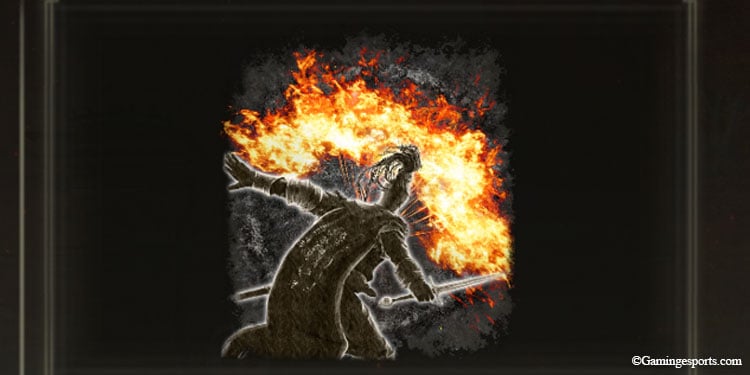 If you are running a dexterity build but seriously want to stun giant enemies then Flame of Redmanes is just the right Ash of War for you.
Although it spreads flames in your general direction, it does a lot of poise damage to a number of enemies caught in fiery arches. 
Location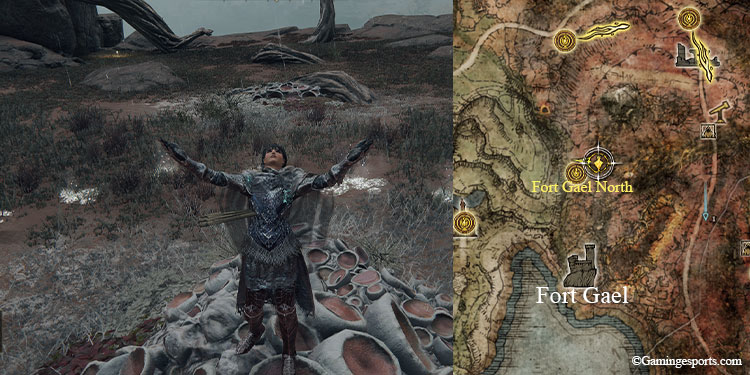 It is dropped by an invisible Teardrop Scarab nearby the Site of Grace called Fort Gael, in Caelid Region. 
Attributes
Flame of the Redmanes Consumes  Fourteen FP and twenty stamina. Putting Fire affinity in Ash of War increases fire damage. 
Lion's Claw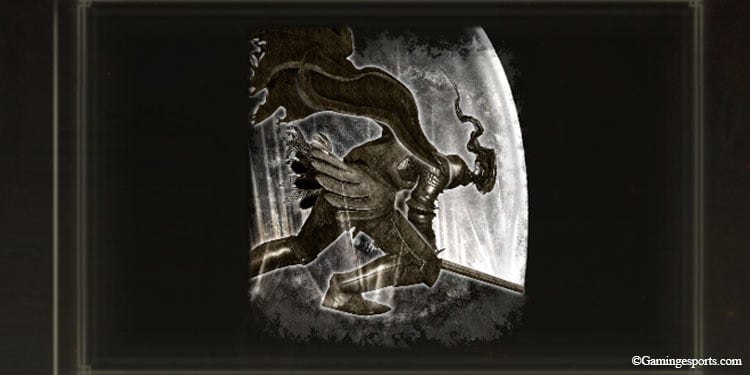 You can spam Lion's Claw to decrease enemy health because you are invincible to stagger or any poise damage once the skill is activated.
Know that the enemy can still decrease your health while getting hit during Lion's Claw
Location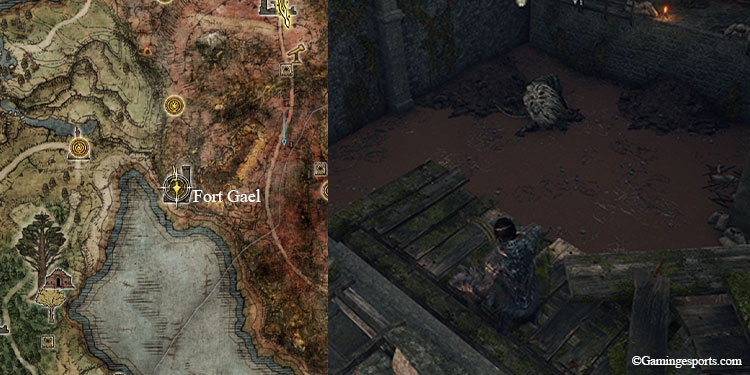 You need to defeat the Lion Guardian in Fort Gael to obtain this Ash of War,
From the Third Church of Marika, head to Fort Gael North Site of Grace and get to Fort Gael from there.
Go around from the right side and drop down the branch from the wooden platform.
Climb the ladder and you are now inside Fort Gael. 
Attributes
Consumes twenty FP per use. Deals high poise damage to dealing thirty stance damage to enemies.
Flaming Strike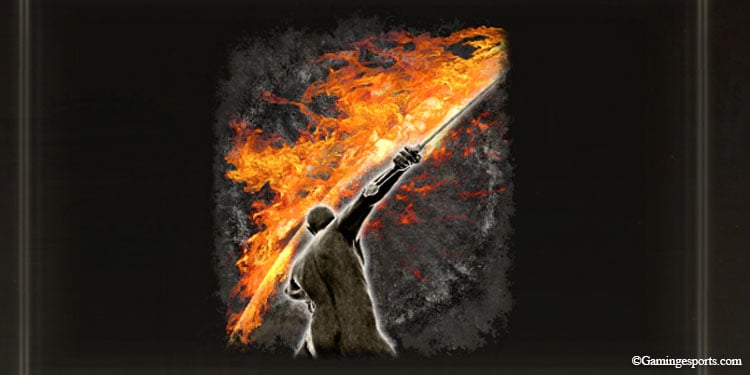 Flaming Strike deals fire damage and also buffs your weapons granting flame status effect for forty seconds.
You can keep the buff going by activating the Ash of War and applying into your weapon. This also applies to shields.
Location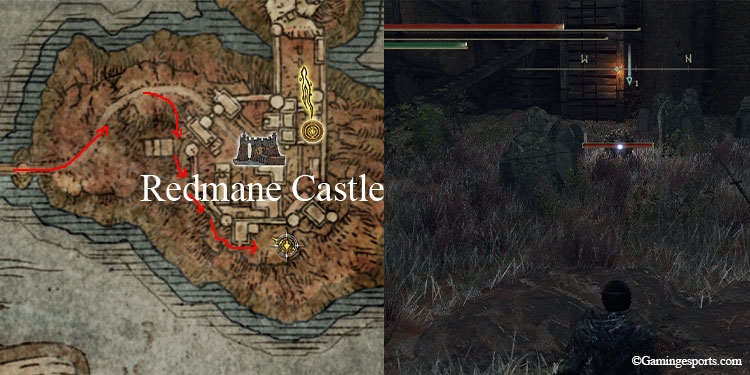 Flaming Strike is dropped by Teardrop Scarab roaming outside the graveyard of Redmane Castle,
You need to go around the castle from the east wooden tower.
Jump down the cliff from the tower and follow the outline walls of the castle until you reach the small graveyard. 
Attributes
Flaming Strike uses 4 FP to use and 10 to imbue flame on your sword totaling up to fourteen FP.
Activating Flaming Strike spreads fire in front and performing heavy attacks will coat the weapon with fire. Increases fire damage to nintey when wepon is on fire.
Cragblade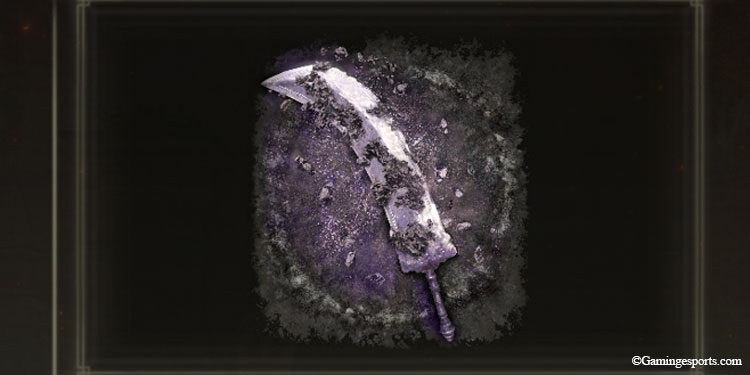 Cragblade is a gravity based skill that temporarily buffs weapon damage. You can see the stone sticking on its armaments which means it is buffed.
Activate the Crafblade only when it is safe to do so. Any interruption during activation will not buff your weapons but consume the FP. 
Location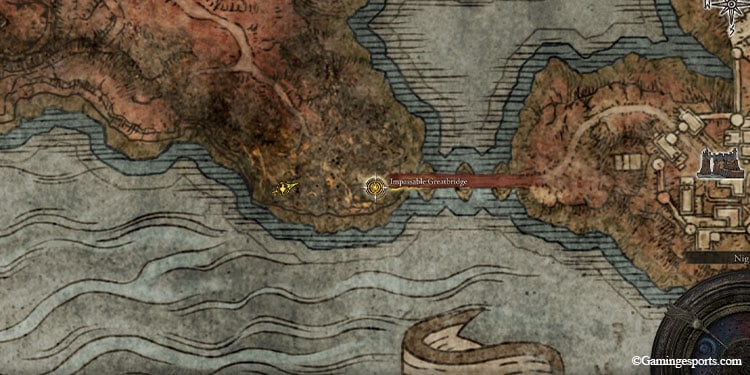 Dropped by a Teardrop Scarab West of Impassable Greatbridge Site of Grace in Caelid. 
Attributes
Consumes sixteen FP when used and the buff remains for sixty seconds. Once the Cragblade buff is applied on a weapon, it does fifteen percent more physical damage with ten percent stance damage.
It also reduces the stamina damage by fifty percent when blocked by the weapon. 
Sword Dance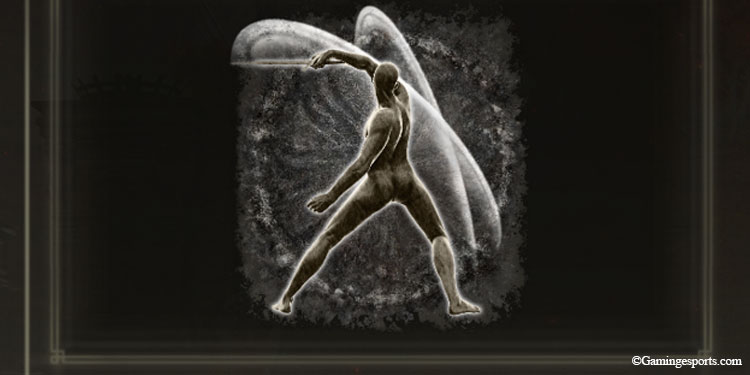 One good thing about Sword Dance is it catches enemies by surprise as you lunge towards them. It deals quick damage, really great for PVP combat.
It does a two hit combo attack in quick succession and an additional one that slams the weapon onto the ground. 
Location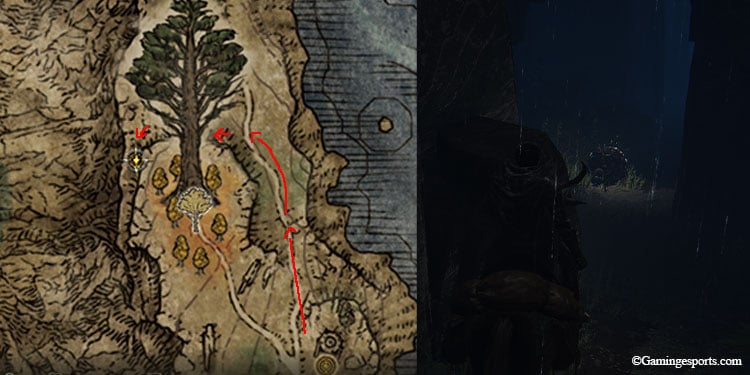 To the Northwest of Converted Tower Site of Grace left to the Minor Erdtree, Southwest of Liurnia lake. 
Attributes
Sword Dance consumes six FP per use and additional six for final blow totaling up to 12 FP. Has a keen affinity that scales along with increase of Dexterity.
Small and light weapons have faster attack speed whereas bigger weapons like greatswords have a slight delay in performing Sword dance. 
Golden Vow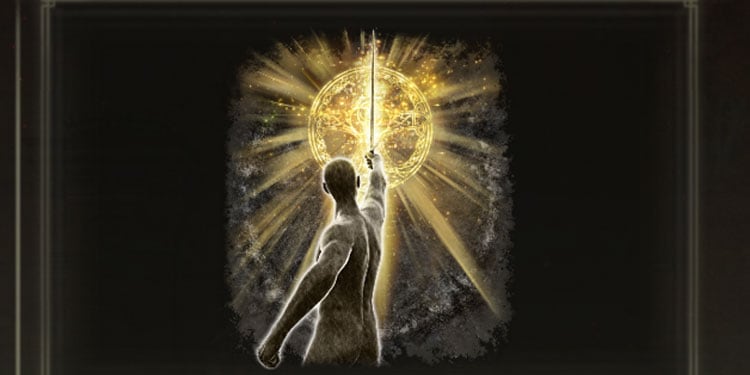 By the power of Golden Vow you can increase weapon damage by fifteen percent. Applying this weapon skill buff also negates all damage by ten percent.
One great thing about Golden Vow is that it stacks up with incantations such as Flame, Grant me Strength and Boiled Crab.
That means you can become even stronger with the help of spells and consumables. 
Location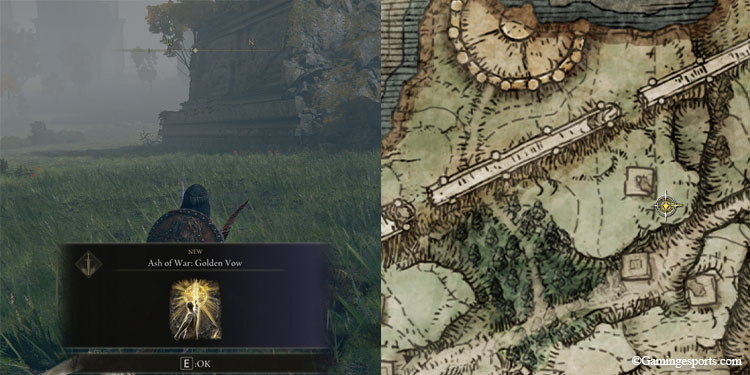 Dropped by Godrick Knight on a mounted horse in Stromhill, Limgrave. You can find him Southeast of Limgrave Colosseum near the big ruined structure. 
Attributes
Golden Vow grants Sacred affinity that greatly increases holy damage with faith scaling but it can also be used with other physical affinity such as Heavy, Keen, Standard or Quality.
Prayerful Strike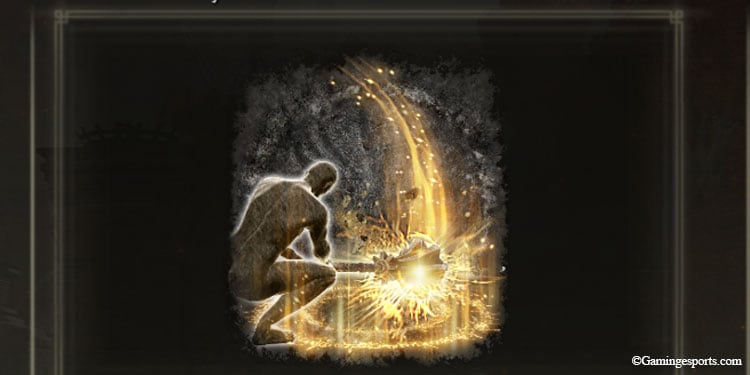 Just like takers flame on Blasphemous Blade, Prayerful Strike heals thirty percent of your total HP when you land a hit on enemies.
It has a bit of long wind up but considering the amount of poise it provides during wind up, it is astounding. 
With enough health, you can take bosses' health down and increase your lost health.
Location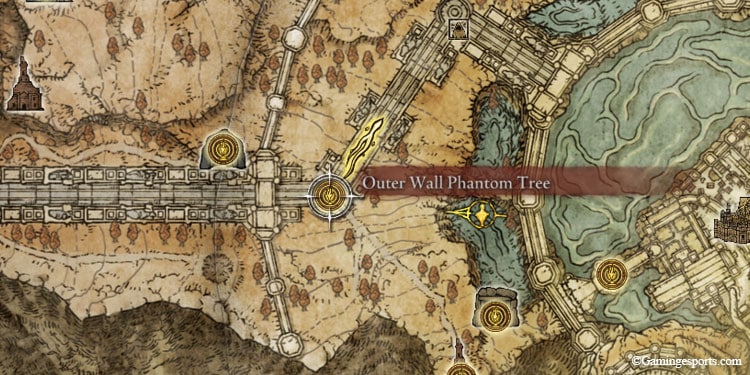 Prayerful Strike is dropped by an invisible Teardrop Scarab East of Outer Wall Phantom Tree Site of Grace in Lyndell Capital,
Go straight and down the shallow water and turn right.
You can notice the invisible Teardrop Scarab leaving footprints behind, kill it to obtain the Prayerful Strike Ash of War. 
Attributes
Prayerful Strike Consumes twenty FP and forty stamina. This Ash of War raises weapons in the slams on the ground where the enemy is standing.
You can extend your weapon range by applying a weapon that has longer reach such as Golem's Halberd. Increases in Faith scaling and does Holy damage.