Call of Duty is one of the most popular and well-liked shooting games in the world. It's been around for a while, but every time the franchise releases a new game, it receives the same amount of hype and popularity.
The latest addition to the Call of Duty franchise is COD: Vanguard, which promises a lot of new and cool features.
Call of Duty: Vanguard Gameplay Modes
Whether you are a solo player who loves story-driven mode and likes to emerge himself and take control of the battlefield, or a casual player who loves playing with friends to spend some quality gaming time, it sure feels amazing on both modes.
Aside from these main modes, the zombie mode, which has been around for quite some time now, is also included in the game. Although, it is not receiving much praise compared to the previous versions.
Now, coming back to the main topic, the multiplayer is the most loved mode in all Call of Duty games. That being said, the multiplayer in Vanguard has single-handedly managed to keep the game interesting for the players.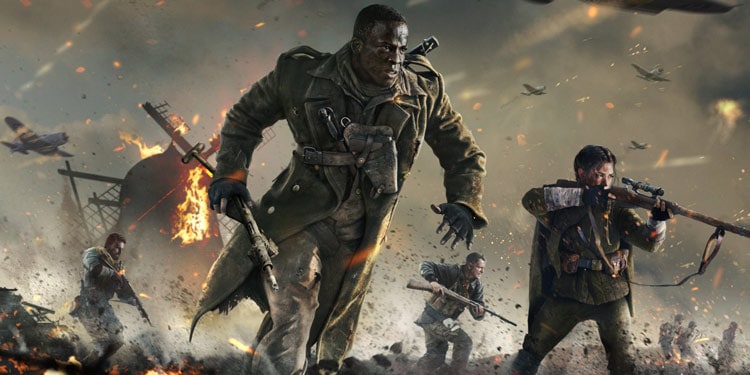 It is very well designed and balanced, all the maps being equally entertaining to play. The gunplay is excellent, and movements are very smooth compared to the previous ones.
COD: Vanguard is best enjoyed when played with friends. You might also want to play occasionally with your siblings when your friends are not online. However, it isn't easy to find the games with split-screen these days.
So you might be wondering if the Vanguard has a split-screen or not. If you have stumbled on this article searching for the answer, you do not need to worry because we've got you covered.
Is Call of Duty: Vanguard Split Screen ?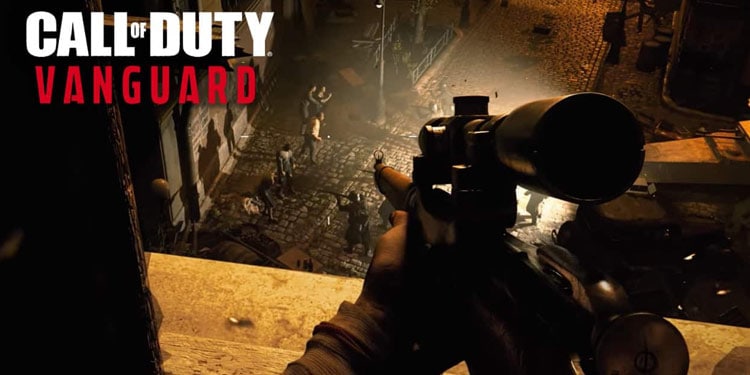 While the COD franchise keeps expanding, the split-screen is also one feature that is present in almost all of the games in the series. That being said, Call of Duty: Vanguard is no exception when it comes to split-screen.
Call of Duty: Vanguard has split-screen, but there are some exceptions. Split-screen feature is only available in multiplayer mode. Unfortunately, this feature is quite out of reach for campaign and zombie mode.
The campaign mode, as the name implies, is meant to be played solo. But the zombie mode, on the other hand, was created for the sole purpose of playing as a co-op, so it is quite disappointing that it does not have support for split-screen.
Note: The split-screen feature is a console exclusive feature. PC players won't be able to enjoy couch co-op in COD: Vanguard.
The list of devices that has Call of Duty: Vanguard split-screen features are:
Xbox One
Xbox Series X|S
PlayStation 4&5
How to Enable Split-Screen in Call of Duty: Vanguard
Setting up split-screen in Call of Duty: Vanguard is really easy. If you have played older Call of Duty games on split-screen, you can easily enable that as it follows a similar process. For people who are trying COD for the first time, you can follow some simple steps to enable split-screen and enjoy with your friend right away.
Also, please keep in mind that every person you're trying to play with on split-screen will need his separate Xbox Live Gold or PlayStation Plus account to play in multiplayer mode.
Launch the game and select the Multiplayer mode from the main screen.
Plug in the second controller to your console and turn it on by pressing either X or A.
After turning it on, ask your friend to sign in to their Xbox Live Gold or PlayStation Plus account, depending on the platform you're playing on.
You can add additional players by following a similar process. You can play COD: Vanguard split-screen with up to 3 friends. After all your buddies have joined in and are ready to go, you, as a host, can then select the map and enjoy gaming on split-screen.