Gacha games are a little different than the normal games you've played. They are different because these games have some features which require you to spend real money on them. Some games have microtransactions which include purchasing cosmetics and weapons, while some might have completely pay-to-win services.
Whatever the case, gacha games are only enjoyable if you have some money in your bank. Here are the best gacha games on steam to spend your dollars on or to avoid if you don't want to get involve with.
Best Gacha Games on Steam
DOTA 2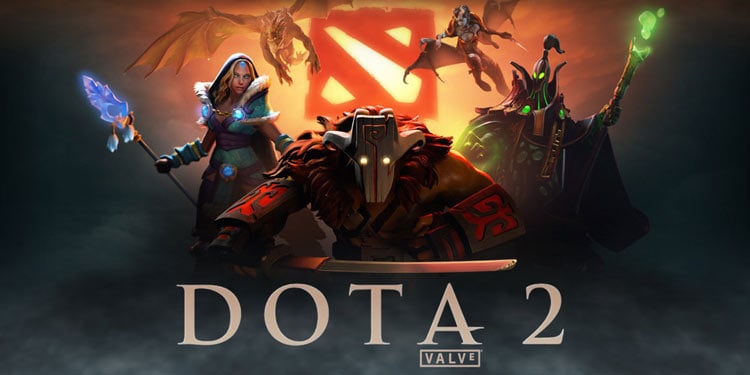 DOTA (Defense of the Ancients) 2 is a Multiplayer Online Battle Arena(MOBA) game where two teams containing five players each battle out on the map with the purpose of destroying enemy Ancients while protecting their own. The players choose a unique hero from the pool of 123 heroes, each having completely different abilities.
The map in DOTA consists of three lanes. Usually, one player goes to the mid lane, where players from both teams fight in order to turn the tide of battle in their favor. The other two lanes have two heroes each but can be changed according to needs.
Players can earn gold and XP by killing enemy creeps and players. The game goes on until one team's Ancient is destroyed.
Although DOTA 2 is a completely free-to-play game, it does have items and collectibles that need to be purchased. These items come in the form of hero cosmetics, arenas, weapons, announcer packs, and couriers.
You can also purchase a battle pass that comes out each year and collect battle-pass exclusive items. These items cannot be purchased elsewhere in the market or in-game.
PUBG: Battlegrounds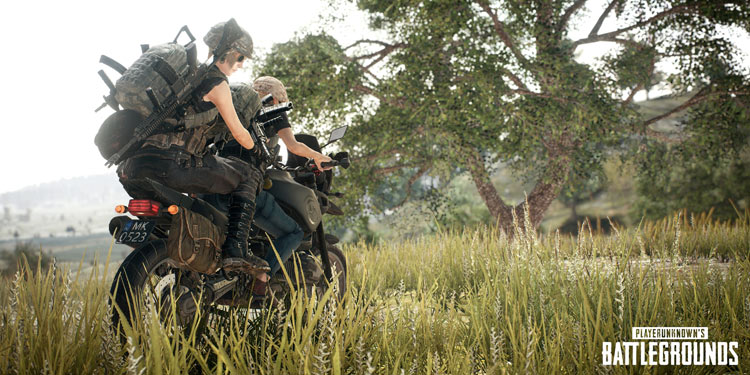 PUBG is definitely one of the most played games across the world. It is a battle royale game, and up to 100 players can play on the same map, fighting to survive till the end.
You can play this game either solo or in duos and squads with your friends or random teammates. At the start of each game, all the players will be carried by plane across the map. And players are free to jump from the plane at any point.
After jumping, you have to scavenge the area and search for weapons and med kits. The objective is to kill all other players and become the last surviving player or squad at the end of the game.
The game is full of adrenaline as players try to kill each other in epic fights, using a variety of weapons the game offers while staying inside a circle called a safe zone.
PUBG: Battlegrounds became free-to-play in Jan 2022. But players can use real money to purchase in-game currency, which can be used to purchase crates and different cosmetic items.
Counter-Strike: Global Offensive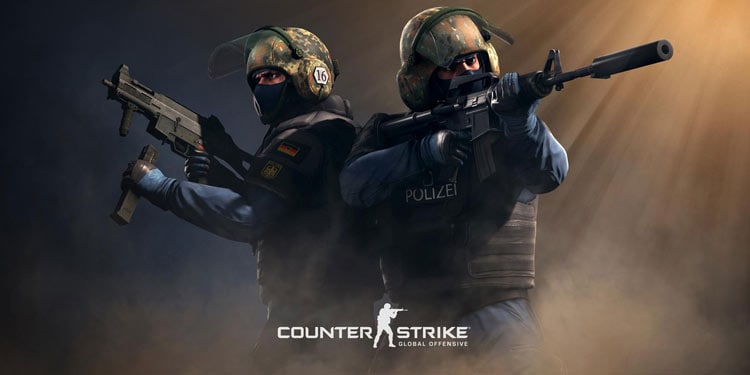 CSGO is a tactical FPS game where two opposing teams fight on various maps to complete different objectives. You play as either Terrorists or Counter-Terrorists and fight with the opposing team to stop them from completing their objectives.
The objectives may include either rescuing hostages or planting a bomb on a bomb site. The game is played in round-based matches, and the first team to get 16 wins will win the game.
At the start of each round, you'll get money based on your performance from the previous round.
You can purchase various weapons and equipment with money. So, winning these rounds is important as it also decides your next round. If you're losing a lot of rounds, you can save money by not purchasing firearms for the next few rounds so you can buy better weapons even when your team is losing.
CSGO is a free-to-play game, but it might be full of hackers and smurfs. For fair matchmaking, you need to purchase the Prime version of the game. You can also purchase and sell different skins for your weapons with real money.
Path of Exile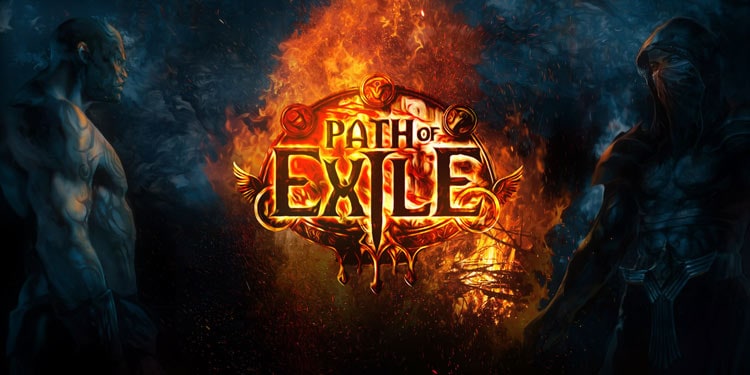 Path of Exile is an action RPG game where you'll be spending the majority of your time grinding and upgrading your skill tree if you decide to play the game. It is set in a medieval time and is filled with dungeons, caves, and monsters for you to slay.
At the start of the game, you can choose a class to start your journey with. There are seven different classes to choose from, each with its own unique abilities and skill trees. The skill tree is a collection of passive skills that provide your character with bonus abilities and can be unlocked more as you move forward.
There are more than 1300 unique passive skills for you to unlock. You can also unlock one additional class later on.
The gameplay is simple, you explore different parts of the world, hunting down a horde of monsters and taking down enemy bosses. As you move forward, you'll receive powerful skill gems, which you can attach to your weapons and gears to get stronger.
You can also buy, sell and trade items with various 'orbs' as the game doesn't have definite in-game currency.
You can spend real money to purchase extra storage space, cosmetics, and items. You can also purchase currency, maps, and fragments when there is a sale.
Warframe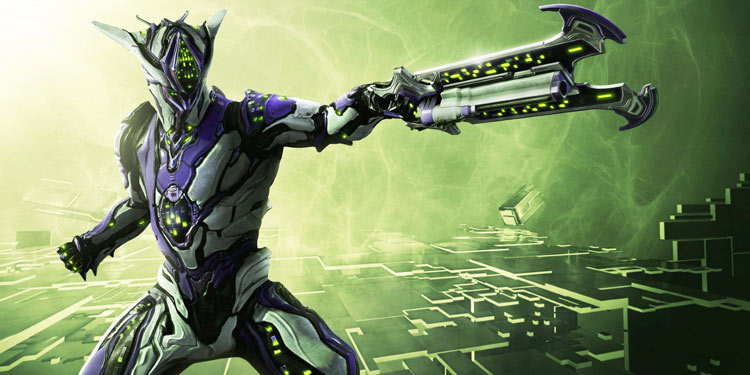 Warframe is an action RPG game that came out in 2012. It is a free-to-play game where you control bio-mechanical alien-looking cool characters known as Warframes and fight different enemies inside the space ships and outer planets.
The warframes are very agile, can perform various acrobatic skills, and have supernatural abilities that can quickly take care of enemies. You control these warframes and defeat enemies while completing missions, which in turn unlocks other missions.
Completing missions gives you in-game currency called credits that you use to upgrade weapons, buy new weapons and even purchase new warframes.
The gameplay in Warframe is really immersive and entertaining. You could easily spend hours in this game without even knowing. The animations, sounds, and gameplay are all amazing.
You don't really need to spend money to buy stuff in this game, as everything can be unlocked by grinding. But if you hate spending hours of gaming just to get one skin, you can easily purchase them using real money as well.
Destiny 2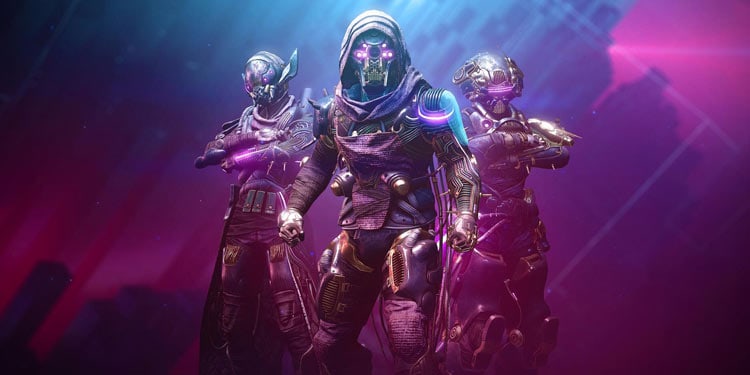 Destiny 2 is a looter shooter game that is played from the first-person perspective. The game takes place in outer space with an unworldly environment and sci-fi-type characters. You play as a Guardian; a hero tasked to protect Earth from dangerous aliens.
The game has both PVE and PVP aspects. Some modes also feature the hybrid of PVP and PVE. You fight your way through different alien races, earn points and levels and upgrade weapons with those points.
There are three selectable classes you can select your character from. In addition, you can also choose one of the three elements for your character. Based on these traits, your character will have unique abilities and perks that you can unlock as you level up.
The gameplay includes a lot of combat, and people will be flying, shooting, and smashing things all around you. The game also adds expansion packs every year so you don't have to worry about playing same content for years.
Destiny 2 is a free-to-play game, but if you want to enjoy all content, you need to buy expansion packs that cost real money. You can also purchase cosmetics, weapons, and armor with real money.
Fallout Shelter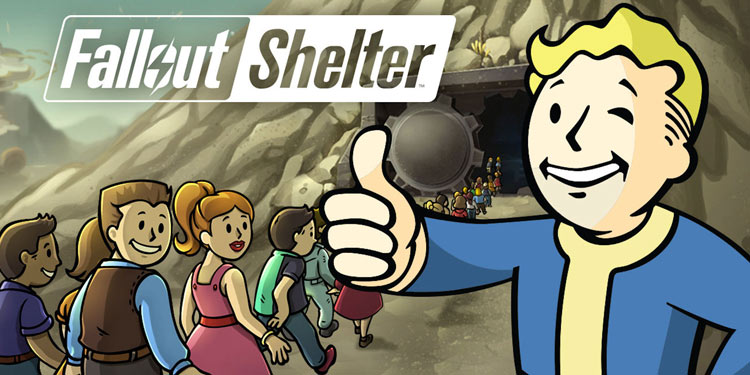 If you've played Fallout, you must remember this game to be filled with action, adventure, and roaming around the land in search of resources and killing creepy mutants. Well, Fallout Shelter has similar settings, but instead of fighting enemies and adventuring, you manage the vault and the people living inside it.
You play as an overseer and manage people living in the vault engaged in different activities. The people usually come from the wasteland in search of shelter. For the cost of living inside the vault and providing safety, they'll do activities that will generate resources for the vault.
You can also kick them out if they don't seem fit for the vault.
As an overseer, you'll have to keep them happy. You'll have to manage enough food, water, and medicines for people. You also have to ensure that people are engaged in activities that they love. Sometimes the bad guys from wasteland will break into the vault, so you'll need to get rid of them as well.
It is a free-to-play game, but there are various microtransactions inside the game that'll make the game easier for you. But it requires you to spend real money.
APB Reloaded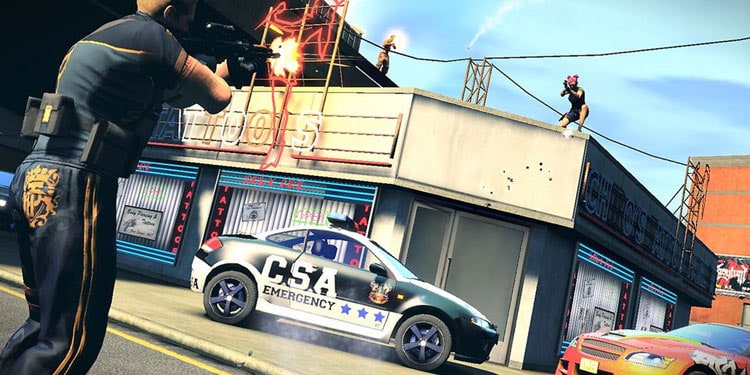 It is an open-world MMO game and honestly feels like you're playing older GTA games. It is free-to-play on Steam and is mainly focused on action elements.
You play either as an enforcer or a criminal and fight with your counterpart while completing certain objectives defined by the game. As a criminal, you'll be tasked to do criminal activities such as robbing a store or stealing vehicles of civilians, while the enforcer's job will be to stop you from doing so.
You'll be awarded with in-game money for completing these objectives, which you can use to purchase cosmetics and upgrade weapons. And your job will be reversed if you decide to be a cop. Both enforcers and criminals are players, playing on the same server as you.
The game also allows deep customization of the characters. You can ride all sorts of vehicles and carry all sorts of weapons. On certain missions, you'll even be able to kill the opponent players. However, you cannot kill them if you're not on the mission.
If you're not enjoying the missions and money you are getting from completing missions, you can also purchase a premium account to enjoy more features and bonuses.
Apex Legends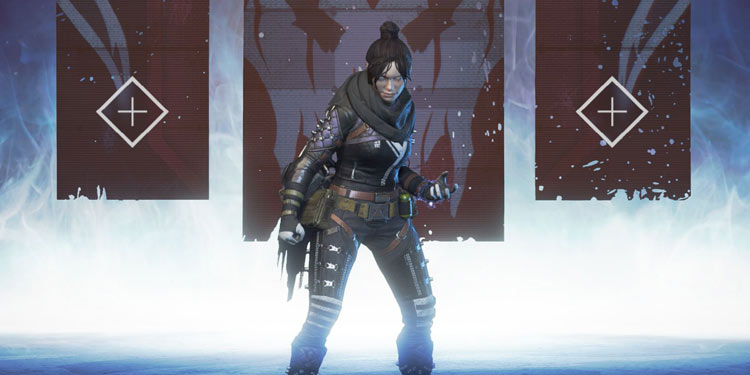 Apex Legends is a battle-royale game with high-paced action and intense gameplay. The game has a large map for you to explore and show off your skills while performing various acrobatic maneuvers.
The game is similar to PUBG, with futuristic weapons and more features. You play on a map containing 60 players in solo, duos, or trio matches. The objective is to kill all players and become the last surviving player or squad at the end of the match.
At the start of the match, all players are carried by aircraft across the map, and they are free to jump whenever they feel like it. After jumping, you'll have to scavenge the area and pick up any weapons and resources you can get your hands on.
The battle starts right from the moment you jump from the aircraft, where you'll be running from and brawling with enemies around you constantly.
Apex Legends is a free-to-play game with microtransactions involved. You can buy in-game currency called Apex Coins with real money, which you can use to purchase different items in the game.