After the massive success of Genshin Impact, Mihoyo is once again back with the latest release, Honkai Star Rail, a turn-based strategy RPG title, unlike its hack-and-slash action RPG Predecessors.
Star Rail expands upon the stories from the universe of Honkai Impact and uses some of the same anime-style characters.
You will find popular characters like Himeko, Welt, Seele, and Bronya in Star Rail too. But they are only obtainable through Gacha, which is of no surprise.
The Gacha genre has long been a battle of behemoths, with Titans dominating and gatekeeping newcomers from ever reaching a point of success.
The turn-based Gacha, on the other hand, has its own niche market, with Fate Grand Order, Summoners War, and Epic Seven being the top earners for years.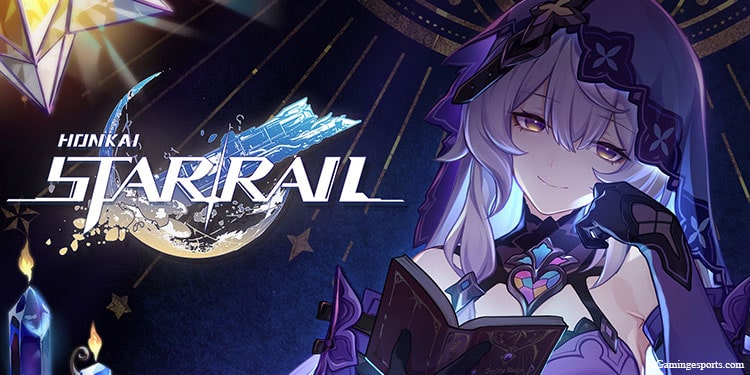 Star Rail completely shook the genre with record-breaking revenues starting from the first week. It's 20 million plus download on the very first day shattered almost every records for a mobile release. So, do the numbers really match all the hype?
I have dabbled away the years of my life playing games like Epic Seven, Summoners War, and its clones. So, its obvious for me to dive straight into Star Rail.
Additionally, my expertise in traditional turn-based RPGs like Pokemon, Shin Megami Tensei, Persona, and Dragon Quest will help uncover everything you need to know before you start Trailblazing.
THE GOODS

It's traditional to start with the good things before we begin to rip things apart.
The Immersive Main Story
Star Rail gives you an engaging main story with very eloquent voice acting throughout the main storyline and even in the side quests.
The game's solid premise gets the player Trailblazer and the crew traveling through space in an interplanetary adventure.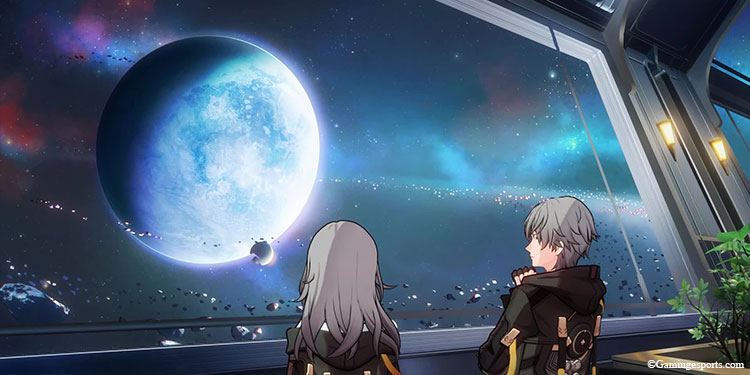 Each adventure is about saving the inhabitants of these interstellar worlds from apocalyptic disasters while making heartwarming connections and friendships that will keep you hooked and totally invested.
The Lovable Characters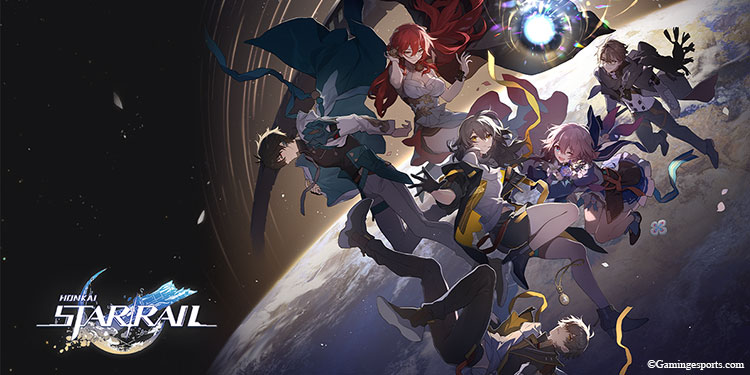 The main cast is sure to steal your heart as each character goes through quite a turn of events as we progress through the story.
There is a smooth humor that never hits away from the mark, and the story takes some unexpected shifts at times, tackling many real-world issues.
The design of the characters is awesome, and the personality put into them makes each very unique. You will definitely like one or the other, either for their battle prowess, backstory, personality, or the design of their phone covers.
Most people will want to obtain the character just for how they look, if not for what attacks and skills they possess.
The Satisfying Gameplay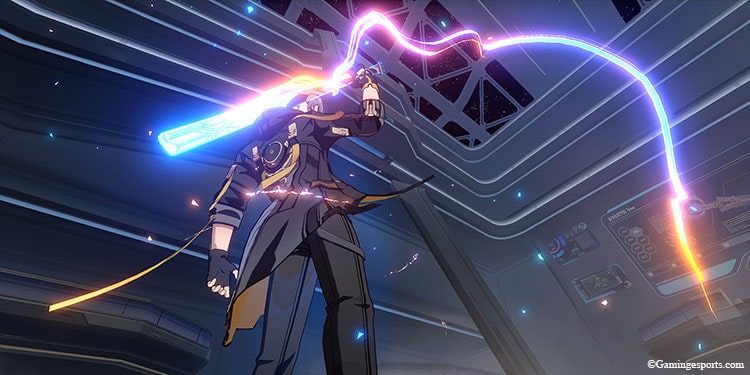 The fluid and smooth turn-based combat, the rewarding exploration, and the quest mechanics add much more to the experience of the game.
The intro screen itself is captivating as you ride the Star Rail into the game.
If you are searching for a game to satisfy your Gacha needs, this is the perfect game to sink your time into.
The Enthralling Music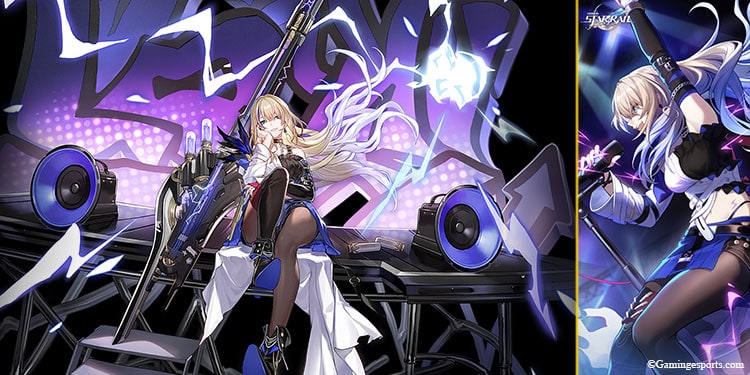 The soul-tingling funky music that plays when you are on Planet- Jarilo VI's Boulder Town, to the goosebump-inducing song that plays during the Cocolia boss fight. Yep, they took the original soundtracks in this game to another level.
The Spectacular Visuals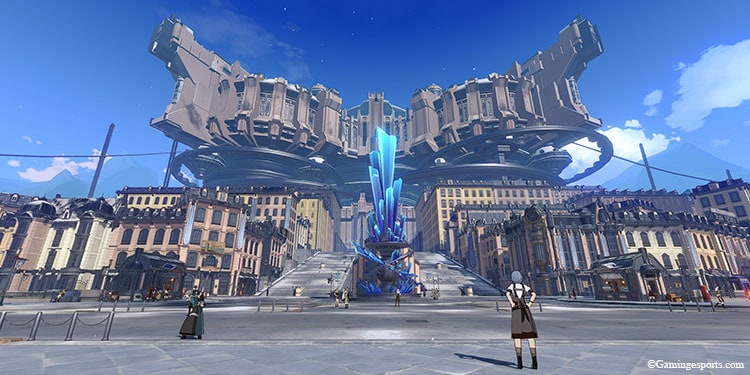 Star Rail has one the best visuals you will find in any turn-based game, probably only beaten by Final Fantasy, Shin Megami Tensei V, and Dragon Quest XI.
Fluid and dynamic are the words I'd use to describe the graphics. (Pokemon really needs to step up with its visuals.)
Even outside the combat, there are beautiful cityscapes for sightseeing. Other than that, you can always admire the trashcans or postboxes if you are into that kind of thing.
Handy AI Auto Mode
When you want to take a break from the main story and instead want to strengthen your characters, you can always auto-farm the waves of enemies (in Calyx) and get the materials you need to level up something.
The AI behavior in the auto mode is quite dependable and uses the attacks, ultimates, and healings intelligently.
The Gacha that Gives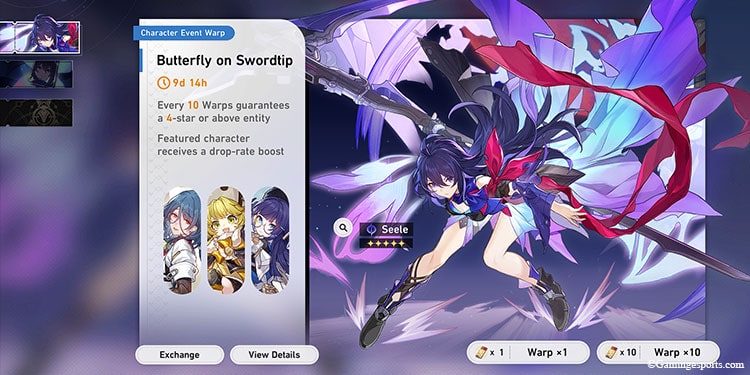 Unlike most other stingy Gacha out there with no Pity system(Fate Grand Order and Summoners War) or a stupidly broken Pity system (Arknights and Dislyte), Star Rail has a considerate system in place that guarantees the banner character after a number of summons/pulls just like Genshin does.
There is a soft pity system in place that boosts the chance of obtaining the rarer characters after you hit an unlucky streak. This means your Gacha gambling-addicted brain never has to be disappointed for too long.
Spending Is Optional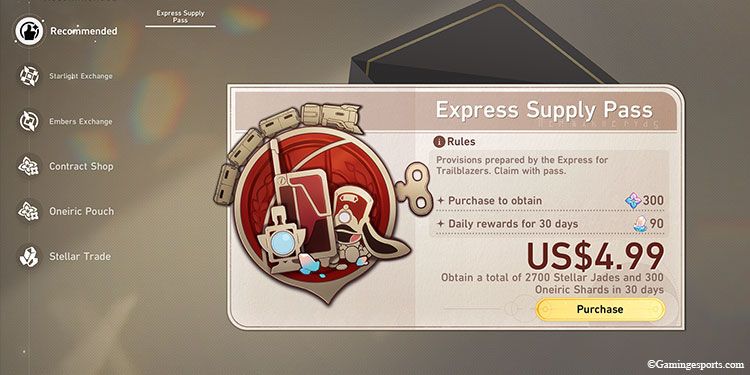 You can play the full game for free and experience the complete story without paying a dime. You won't run into any hassles, as the starting characters are unique in their own way and quite powerful.
There is no paywall that will stop you on your tracks, albeit you might have to farm more if you are free-to-play in comparison to paying players. Hoyo has ensured the game reaches a maximum audience with its free-to-play system.
Easy to Play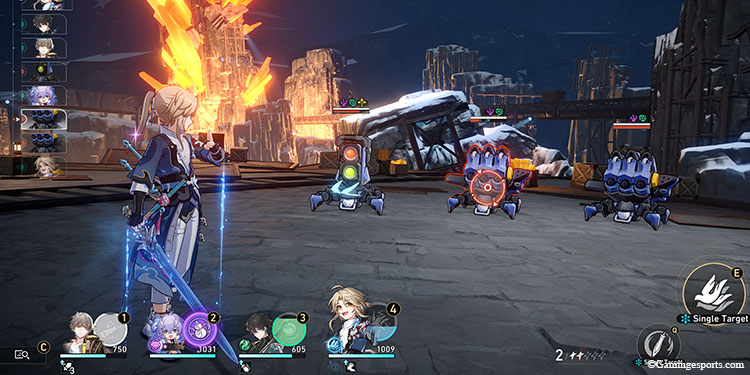 As friendly and soothing as the game's aesthetics is to your eyes and its music to your ears, it is equally comfortable to pick up and play.
There is no massive hidden mechanics to confuse the player. There are no useless choices that bloat your options during battle and confuse the player. The choice of moves you can use in battle is limited, making strategizing very casual in most cases.
The battle mechanics are straightforward, and the UI, as well as the camera position during the battle, make it very easy to understand the flow of the fight.
For people who look for harder and more strategy-oriented fights, there is challenging content like Simulated World and Forgotten Hall.
THE BADS

Now that you have all the goods, prepare yourself for the bad.
The Stat Dependent Battle System
If you are looking for an intense strategy-dependent turn-based games like Shin Megami Tensei series or Fire Emblem series, you might have to look somewhere else.
In Star Rail, each character only has three moves, normal attack, special attack, and ultimate. During each turn, you can select between the normal attack or special attack, whereas you can only select the ultimate when it's fully charged.
The character that is using the ultimate cuts in the queue, ignoring the turn order as soon as the current action is over. These narrow choices greatly limit your strategic options.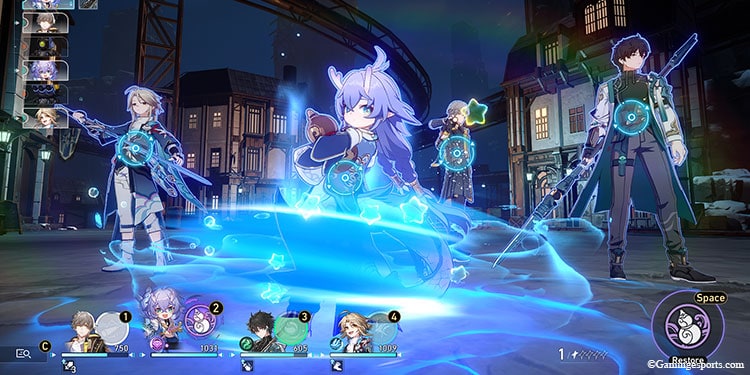 Once you are in the battle, the game takes the shallow stat-dependent grindy turn-based system. You might have seen this in other Gacha like Epic 7, Raid: Shadow Legends, or Summoners War, where often the win condition is whether or not your stats are higher than your opponent's.
You will not get to fight the proper strategic turn-based battle unless you hit the very late game, which usually takes forever (even years) if you don't spend money or an enormous amount of whaling.
This kind of system made people call the game Diablo Immortal as Diablo Immoral, as you had to spend an insane amount to max out a single character.
But, as long as you are in for casual fun, Star Rail delivers.
If you desire something hardcore, you can rather play custom ROM hacks of Pokemon like Radical Red, which is sure to make you feel like you beat the hardest boss in a Souls Game after you emerge victorious from a battle.
The Lack of Variety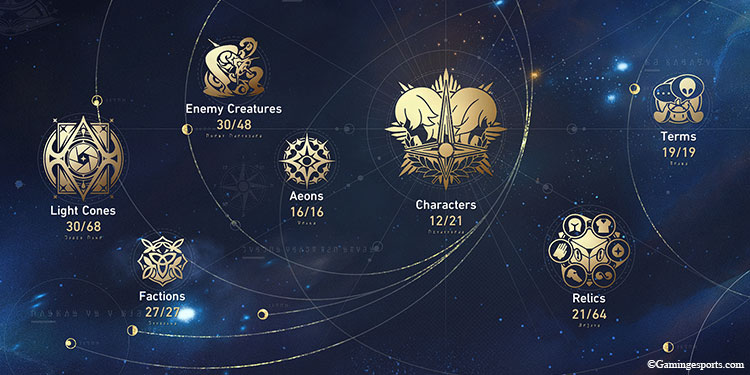 This is too early to call, but with only 21 characters during the release, the number of unique teams of 4 characters you can come up with is 5985. This might look like a big number, but it is not in terms of Gacha games.
This is because it's counterintuitive to take characters of the same element or same type together, and with the Gacha system already limiting what characters you obtain and can have at full potential, this will limit the viability of choices greatly.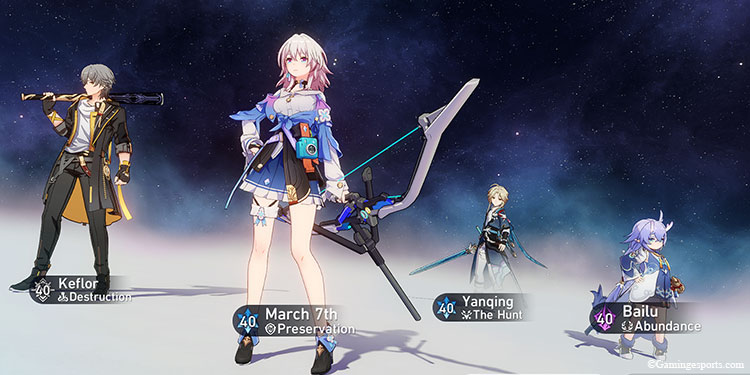 The lack of variety also affects the Gacha system itself, as there are high chances you will keep getting repetitive pulls which can be frustating.
Despite us comparing the character selection pool of Star Rail to established Gacha RPGs, it still has a lot more characters to choose from than traditional RPGs like Dragon Quest, so this might not be an issue for most people out there.
But only time will tell if this is a good or a bad thing, as new characters are sure to be added frequently.
The Different Type of Grind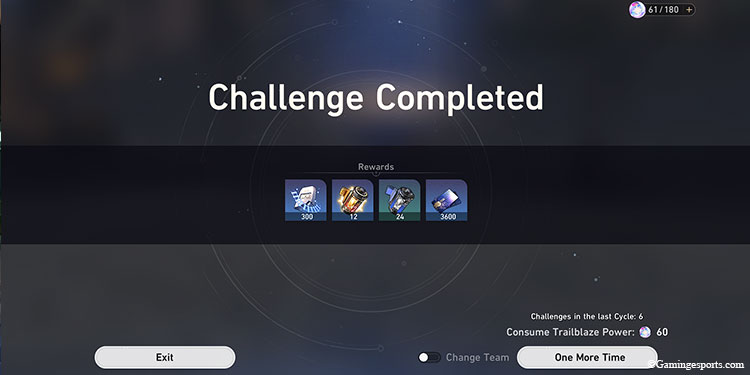 Some people enjoy the grind some don't. So this can be a good thing and a bad thing both at once.
You will have to grind the levels of your characters, then grind the level of their equipment, which will take a while.
With a limited energy system (called resin) that recharges over time, you will have to pace your grind or pay to get more energy to pace yourself faster.
For free players, it might take longer to level up and complete the same content which can cause frustration among players, leading them to quit playing entirely.
Luck Dependent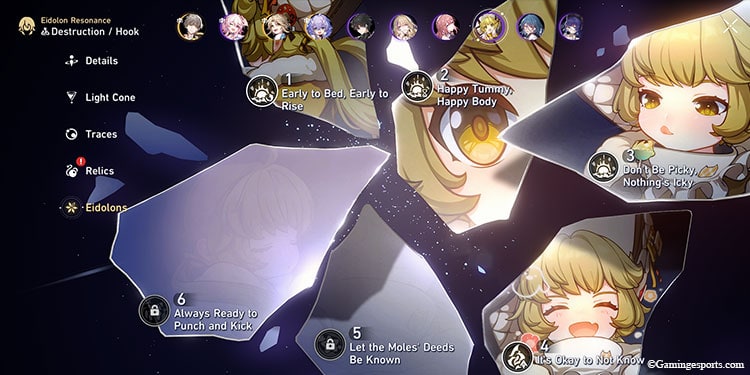 You will get the powerups(Eidolons) for the main character as you complete the main story or in exchange for easily obtainable in-game currency. For every other characters, you will need to get 6 additional copies of that character apart from the first one to power them up fully.
The characters you end up summoning depend on luck, so pray to the RNGesus, RNGod, or RNGoddess, whomever you have faith in, unless you decide to whale during the character's limited banner to get your hands on them.
With bad luck, you might never get your favorite character fully powered up. More of a nightmare, there is no guarantee you might even get your favorite character.
No PVP or CO-OP Content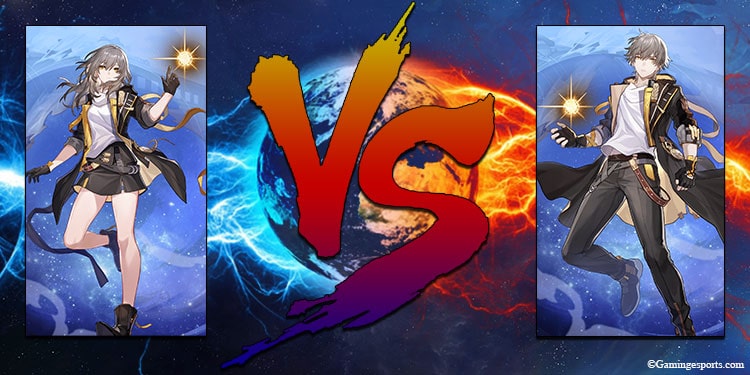 As of right now, Star Rail does not have a PVP or any plans to add PVP content to the game.
The PVE content will only take a game to a certain point, and after that, they will have to keep adding a huge amount of new content along with future updates. The new content will also require a constant and calculated increase in difficulty to keep the players invested.
Gauzing how much difficulty to increase without making it hard for players can be tough, and this increment has a very little margin for error.
A PVP battle system where the players compete against each other can work wonders for the game's long-term survival and create the potential to hold tournaments to determine the strongest players.
It's a fact that most games in this genre are still alive because of a thriving PVP community where fierce competition keeps the players on their toes.
If these games only had PVE content, then they would have been abandoned long ago as long as the players completed the PVE.
This is why Genshin Impact sees a massive drop in player activity after a while of its content release, as players finish the content and have nothing else to do, forcing them to go play other games.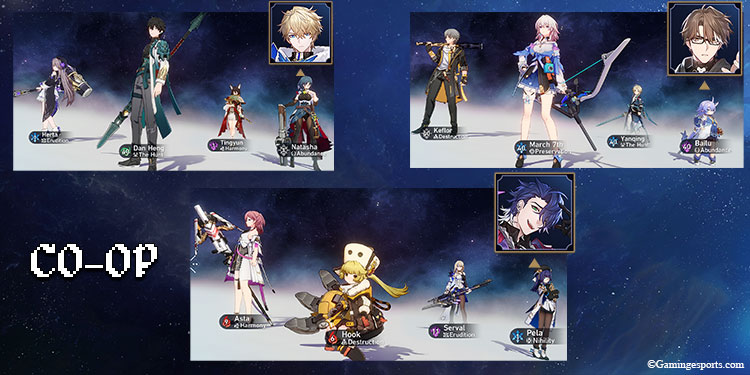 It would be great if they choose to add CO-OP content like raid bosses or team battles. This would greatly improve the interaction between players and help them connect with each other through a game they love.
But I could be completely wrong about this, as there are amazing games out there that have been thriving without any PVP or CO-OP content.
Potential Power Creep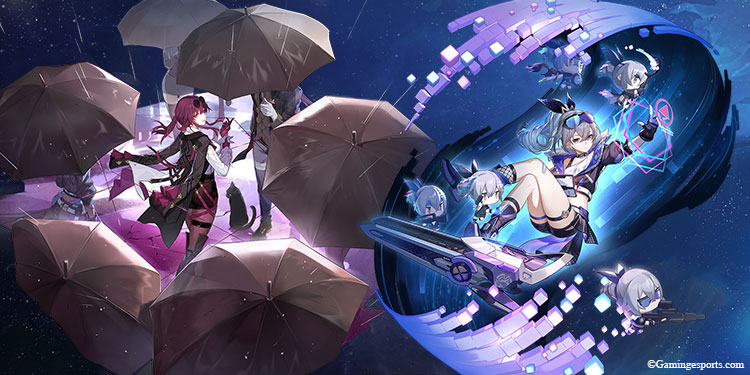 With each update, they will keep adding new characters with new gimmicks. This usually breathes life into the game as the meta changes and makes things interesting.
The only way the game can keep making money is if these newly released characters are desirable for the player base and they are willing to spend money on these characters.
This has traditionally been done by making the new characters stronger than the existing ones or adding content that only newer characters can complete effectively, the phenomenon has been termed Power creep.
Old characters get obsolete with newer updates as players are forced to keep up with the change. This can be frustrating for some, it is yet to be seen if Star Rail will choose to Power creep.
In Genshin, Power Creep has not been a massive issue, as newly released units have found their own place with their new features without throwing the old units off their thrones. So hopefully, they make sure each unit can keep their own charms.
Final Verdict: Is Honkai Star Rail Worth Your Time?
This game vastly upgrades the current atmosphere of mobile gaming with its graphics, storytelling, world, and character design. The game is also very considerate to both paying and free players and ensures each can enjoy the game in their own rights.
Must Play: If you are into this genre, it is a must-experience and is definitely worth all the praise and the hype.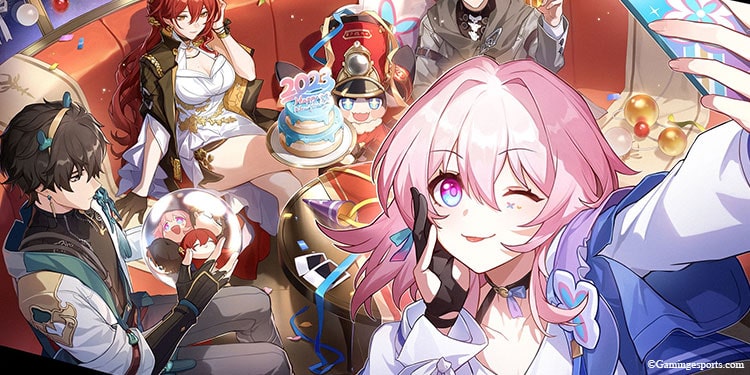 The game does have its problems, as all games of its genre have. There can be issues for people who are compelled to spend and are addicted to gambling in Gacha games. Those people should tie a leash on their spending habits for sure.
Invest Reasonably: Make sure to spend reasonably if you often spend money on Gacha games.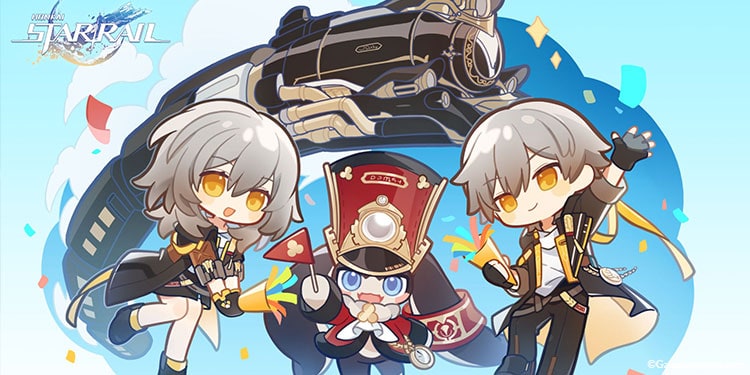 If you can balance your daily life, relationships, and career and still have some extra time to put into a video game, a daily grind game like Honkai Star Rail can be your day-to-day companion without an issue.
Balance your Time: Don't give the grind in video games more time than you give to real life, always keep track of your time.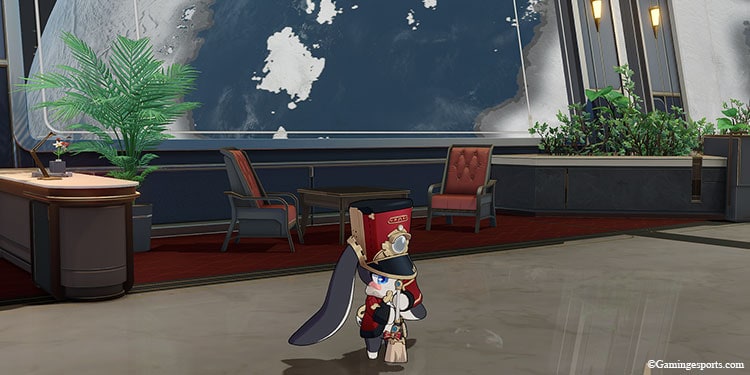 Final Ratings (4.25 Stars/5) – "Come Aboard the Star Rail."
In conclusion, we will give Honkai Star Rail high praise for being a considerate, well-designed, and beautiful game. Here are our ratings for different aspects of HSR.
Gameplay – 4.0 stars/ 5
Storyline – 4.1 stars/ 5
Gacha – 4.4 stars/ 5
Visual Design and Animation – 4.4 stars/ 5
Character Design – 4.5 stars/ 5
World Design – 4.0 stars/ 5
Music(OST) – 4.4 stars/ 5
Beginner Friendly – 4.3 stars/ 5