Mobile gaming industry is booming with anime games, with the most popular anime being rare treasures. Big game companies such as Bandai Namco, Square Enix, Konami, and others are stepping into mobile games because of their versatility and accessibility.
If you are an anime fan or an otaku, we have selected the best games for you to enjoy on you iOS device. Experience the most incredible adventure embarked on by heroes, and see many familiar faces along with the gameplay.
Best Anime Games for iOS
Every mobile anime game is based on gacha mechanics, and this list also contains games with gacha mechanics, with few exceptions. Below are the ten best anime games you can download and play on your iPhone.
Naruto Ultimate Strom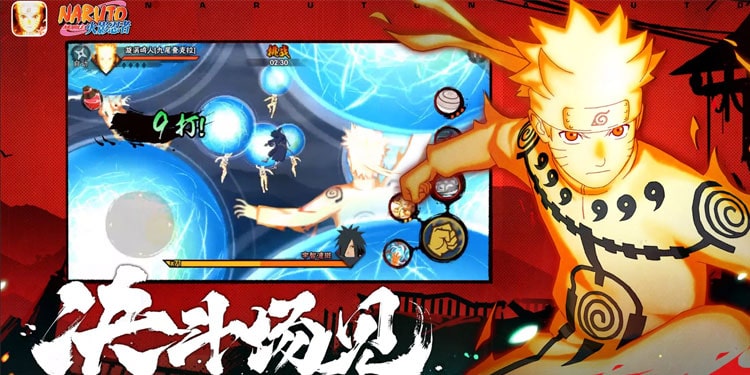 Relieve the anime with Naruto Ultimate Strom in front of the very beginning. A side-scrolling action-adventure game where you fight against iconic villains of the Naruto franchise and unlock their characters.
The game is heavy on the beat 'em up along with the adventure genre, recreating the awesomeness of that of a critically acclaimed console game. The game follows the story of Naruto Uzumaki and follows the story arc from entry exams to the battle with Akatsuki. As you progress through storylines, you unlock other game features, such as PvP combat, daily missions, and team quests.
Naruto Ultimate Strom is the best game for Naruto fans who want to go back on a nostalgic trip down memory lane.
One Punch Man, The Strongest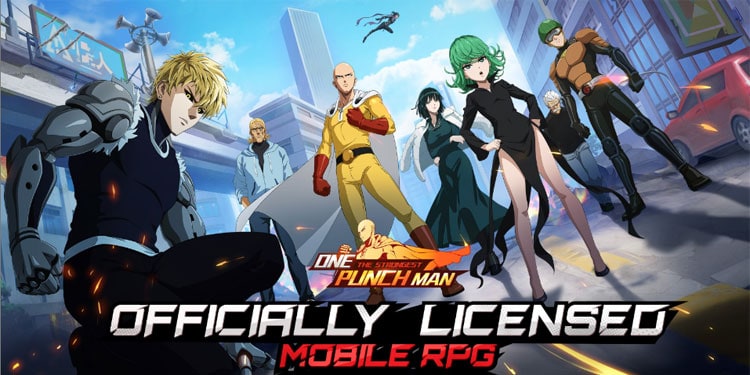 One Punch Man The Strongest is the brand new heroes collector game based on the One Punch Man anime. If you are a fan of anime, then you will enjoy collecting heroes from different ranks. There are many familiar faces in addition to weird and wacky characters.
The game is a turn-based strategy game with role-playing mechanics where you explore different parts of the world to take down bizarre enemies. Control the battlefield as you recruit many strongest heroes, including Saitama, to clean the city infested with monsters and villains.
Unlock various features such as multi-player team play, Extreme Training, Institute of Genetics, and many more as you progress and collect many heroes and their super awesome moves.
My Hero Academia The Strongest Hero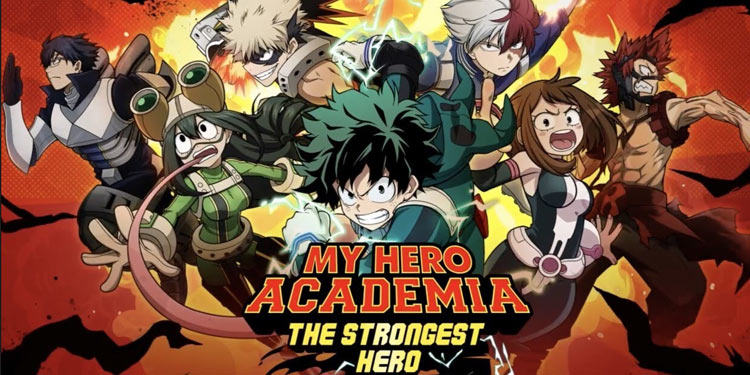 My Hero Academia is one of the best anime out there, and its game version is no exception. Besides all the in-game currencies that every mobile game falls under, the game is almost perfect.
Its previous-gen console quality, great fast-paced action, and unlocking new features as you progress through the game make MHA a must-play for both MHA fans and nonfans alike.
Fight against villains by assembling other players to earn exciting rewards. A fighting strategy game to its core, MHA offers a lot of things, from PvP to arena battles. Explore the city of Honey and train with the best heroes to take down menacing villains that have caused mayhem and destruction to the town.
One Piece Bounty Rush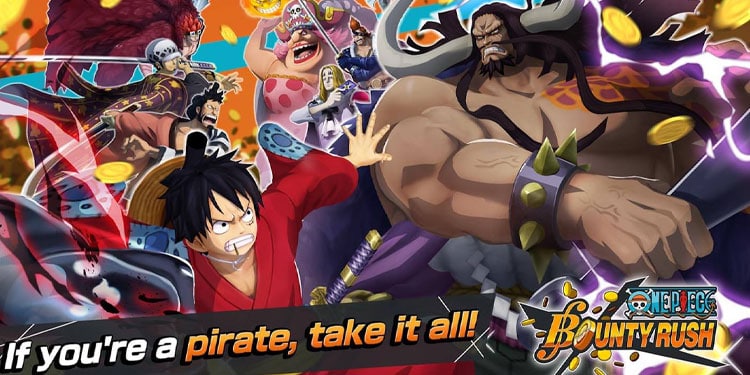 Long-time One Piece fans will be delighted to play this game. Pick on your favorite anime characters and pull off some intense combo action. Join in four versus four real-time battles as you team up with online players to loot the treasures and claim the winner.
Along with collecting Berry coins to rise victorious, you also collect character fragments to unlock new and powerful characters. Gather your favorite characters, upgrade and level up their skills to build an ultimate team.
The game is basically like capturing the flag but with a new twist. With various flags scattered around the iconic locations, each player is tasked to capture and defend the flag.
Sword Art Online Integral Factor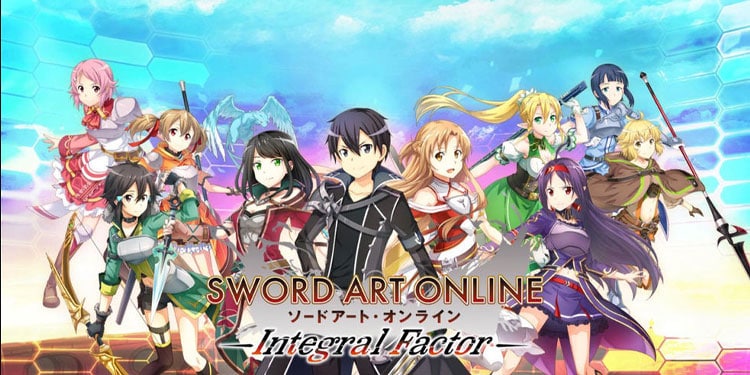 Start your own journey within the world of Sword Art Online as you get trapped inside the game and experience Role Playing Game as a member of an Assault team. You meet many familiar faces from anime series throughout our journey as you pave your path towards victorious achievements.
Relieve events of the SAO series from your own perspective and explore the back side of the story different from that of the series. Battle together with your team to go on a quest and defeat powerful monsters.
You can customize your player with various outfits to give it a unique charm and characterization. Forge potent weapons and team up to level together in this grand adventure of Sword Art Online.
Genshin Impact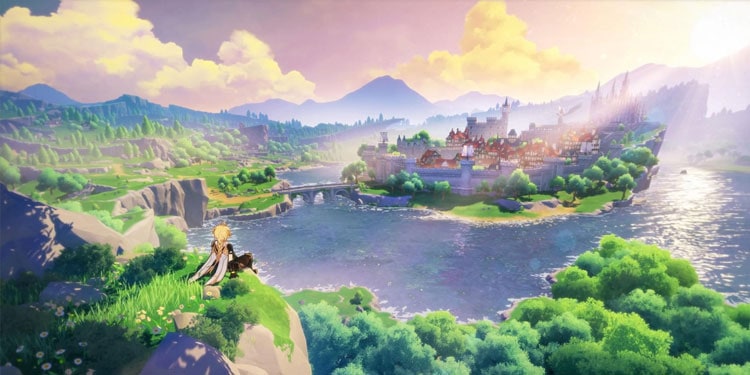 Genshin Impact is one of the evergrowing games with lots of events, characters, lore, and story to follow. With so much content, the game also consumes a lot of space for smooth performance.
Genshin Impact is the perfect balance between action RPG, gacha mechanics, and anime-style graphics. It also shines brightly in the MMO department, as you can team up to three players to take on elemental enemies and do some fun in-game events with them.
The combat is based on the rock paper scissors type, and every element's abilities fall under this mechanic. Learning about each element's effects and style can give players the knowledge to defeat the strongest enemies.
Genshin impact is the best action RPG for mobile games out there. It started as a clone of Breath of The Wild but stood out to become its own game with anime characters and a world to explore together with friends.
Bleach Brave Souls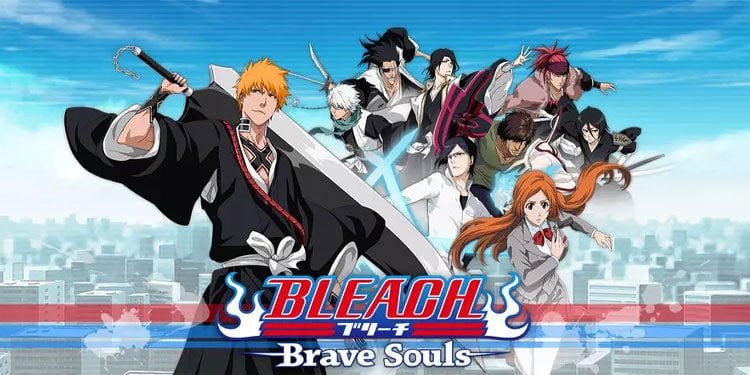 Bleach Brave souls is a top-down hack-and-slash action game where you battle up to six players and level up your favorite to climb the very top ranks. Play as your favorite characters from the series and battle your way through various stages.
There are over three hundred and fifty characters, and you can choose to level up them all to become the strongest one among others. Go through the journey of Bleach as it faithfully adapts the storyline of the anime series, producing the 3d version of epic moments with badass combos.
Test your weapon skill in the arena match, where you participate in a three vs. three battle with online players worldwide. Get into the universe of Bleach and relive your favorite moments.
Dragon Ball Legends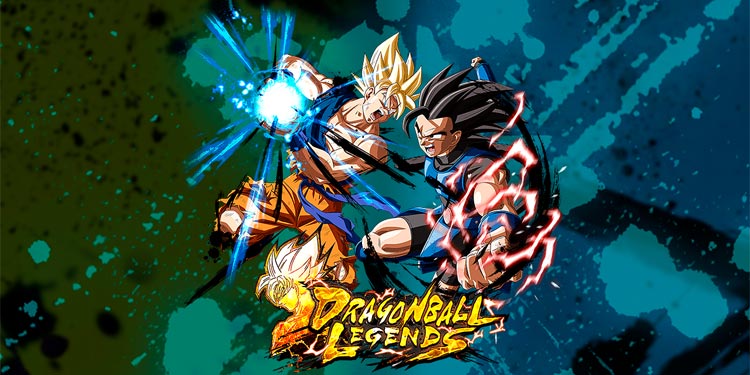 Dragon Ball Legends is the ultimate Dragon Ball fighting game with stunning 3D visuals and epic combat. The best action RPG game with more than two hundred and fifty characters.
Yes, the game has this gacha feature where you have to collect characters from the Dragon ball Z world. Still, for Dragon Ball Z fans, it is a delightful feature to unlock many recognizable and iconic characters.
The gameplay is one of the simplest to learn and not too difficult to master. You can dodge an enemy attack while waiting for your Ki meter to fill up to use your power to perform devastating attacks. The game is suited to both casual players and DBZ fans who can enjoy the game with simple gameplay mechanics.
Naruto X Boruto Ninja Voltage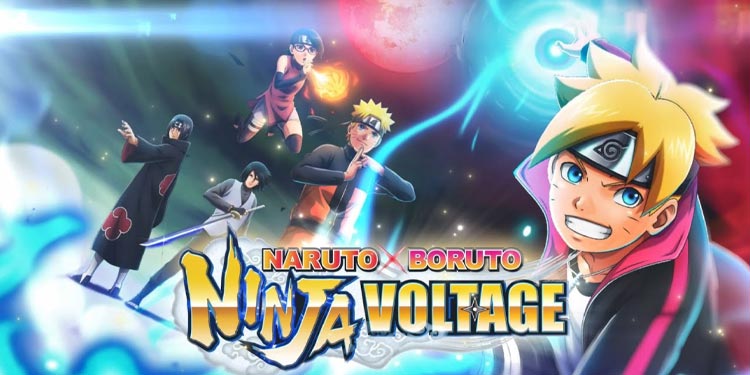 Naruto X Boruto Ninja Voltage is an updated version of Naruto Ninja Storm with updated stories and more new characters. Unite friends and take them into the battle to lay out a strategic plan, as the game is both an action RPG and a strategic ninja game. Team up with online friends and take on a quest to defeat giant bosses in Surprise Attack Missions.
Assemble up a team of four to raid the opponent village to destroy their fortress. With each character possessing unique abilities, you can set traps or play aggressively.
Final Fantasy XV Pocket Edition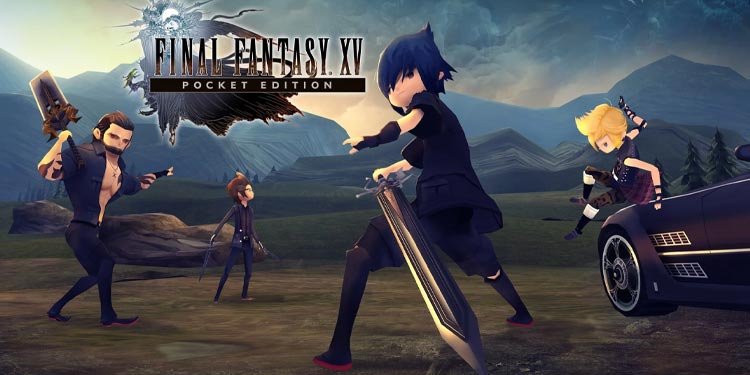 Final Fantasy XV Pocket Edition is a mobile adaptation of the original FF XV with less appealing graphics and a combat system. Nevertheless, the game is still awesome to play for players who are committed to the storyline and also for casual gamers.
Many Final Fantasy fans consider FFXV Pocket Edition a demake of the original. Still, it has charm in the art style of characters and settings, which is simplified to a bare minimum. Although you have to pay to fully experience the game's story and combat, you can play the first chapter for free.