Even in games like ARK: Survival that have lots of content for a person to explore on their own, playing with friends is one of the best ways to game. Unfortunately, the fight between which platform is best rages on and is unlikely to conclude anytime soon.
While people may be split between PC, console, and mobile, not all gamers are bound by the platform they've chosen when it comes to playing with friends.
What is Cross-Platform Gaming?
Cross-Platform Gaming simply means that you can play a game on different platforms. If you can choose to play a game on more than one type of gaming system, it is cross-platform. It has nothing to do with playing with your friends or multiplayer — a game can be cross-platform without being able to play with your friends on other systems.
Is ARK Cross-Platform?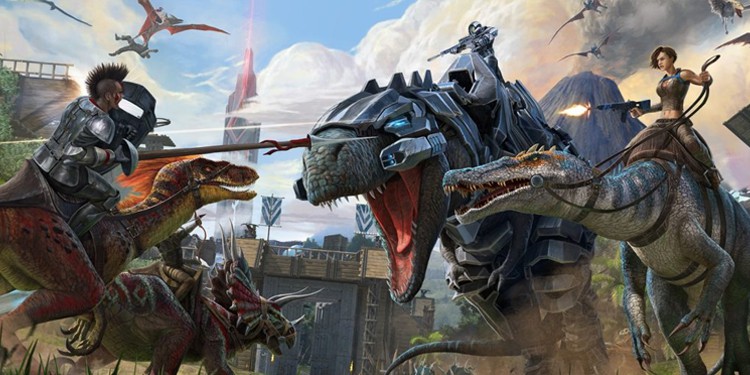 Initially, ARK was available to both PC and console players. Later on, as the game grew popular, it was available on multiple devices and platforms.
Platforms You Can Play ARK on:
ARK is available on the following systems:
Windows
macOS
Linux
PS4
Xbox One
Android
iOS
Nintendo Switch
Stadia
Windows, macOS, Linux, PS4, and Xbox One were all released at the same time in 2017. Mobile play didn't become available until 2018. ARK was added to the switch later in 2018 and came to Stadia in 2021.
But is ARK Crossplay?
With crossplay feature, you can play with people on other various patforms. For example, a player on the Switch could play in the exact match as a player on PC.
ARK isn't fully Crossplay. One way to play ARK with crossplay is between Xbox One and the Windows store version of ARK. The other is between mobile devices running iOS and Android.
Crossplay between other platforms for ARK isn't currently available, even if you host your server.
How to Play ARK Crossplay?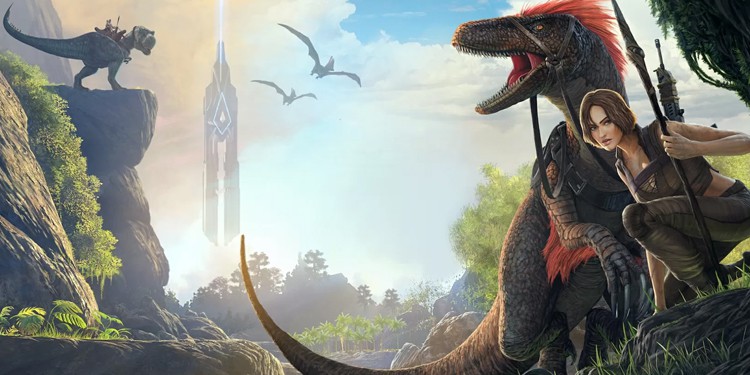 Playing ARK with crossplay is extremely easy. Simply open your server browser, select the server you want to join via the finder, and start the game. There is no specific way to join a crossplay game. You simply join a server that is being hosted and set up for crossplay.
Keep in mind that PS4 players can play with PS5 players. Xbox One and Xbox Series X players can also join games together. Most PC players can play with others — though there are some limits on what servers those who purchased the game through Epic can join. These aren't examples of crossplay since they're all on the same systems, PlayStation, Xbox, and PC.
How to find a Cross-Platform ARK Server
If you're looking for a server hosting a crossplay server where players on different platforms can join, you're going to have to do a bit of sleuthing. Unfortunately, there is no option in the server browser to find a cross-platform server.
Websites like Reddit or gaming communities on Discord are good places to connect with the community and find out about popular servers. You can explain the type of server you're looking for — for example, Windows 10 PC and Xbox — and people may post telling you what kind of server they're running.
Other than that, just look for servers that you are eligible to join. Servers you can't connect to with your system shouldn't show up in your server browser, no matter which platform you choose.
ARK Cross-Platform Server Hosting
To host a crossplay server for those who wish to play from different platforms, open ARK.
Click Host/Local
Set up your general options, like your structure resistance and XP multiplier.
Choose your map. It must be on that is available to all people you wish to play with on both platforms.
Click "Run Dedicated Server" to run a dedicated server. Choose "Host Non-Dedicated Server" if you prefer.
Choose your server and admin passwords. You can also set your session name.
Click "Enable Crossplay."
Click "Accept."
People should be able to find your ARK server by searching for the session name. You can also invite friends to play from the admin menu.
You can also go through the more complex process of setting up a true dedicated server for ARK to support more people and let you choose more options. As long as -crossplay is included in the settings, those who can play crossplay with your server will be able to join.
Even if you and your friend don't have the same system, that doesn't mean your options for riding two carnotauruses together are doomed. You can play split-screen on ARK in coop mode if you choose, even though it means you'll have less space on your screen. It also comes with some limitations playing crossplay doesn't — but it does mean you can both play at the same time on a single system.