Back 4 Blood is a first-person zombie shooter game that is definitely going to fill the void left by Left 4 Dead. Considered the spiritual successor of Left 4 Dead, this game puts you right in the middle of the mayhem caused by vicious zombie-like creatures called 'Ridden'.
The game is very entertaining and amusing to play with friends who love gruesome action. You can choose your character from a variety of characters and fight the hordes of zombies in a very harsh battleground.
All of the characters have their own unique abilities, and their stats can be further modified using a card system the game offers. With a dynamic Game Director, you'll never run out of tougher hordes as the game progresses.
The game also allows 4v4 mode where 4 people play as survivors and the other 4 play as the Riddens. It is a competitive mode where you must eliminate all the enemy team players.
The Riddens can use various unique abilities to ensure their enemies are destroyed within seconds. On the other hand, the survivors can also use various weapons, skills, and special moves.
Back 4 Blood is the best new game for players who like post-apocalyptic scenarios with some heavy action. But can you play this game with friends who don't play on the same platform as you?
Does this game have cross-play? If you are worried about the same, then you have come to the right place. We have all the answers for that!
Is Back 4 Blood Crossplay?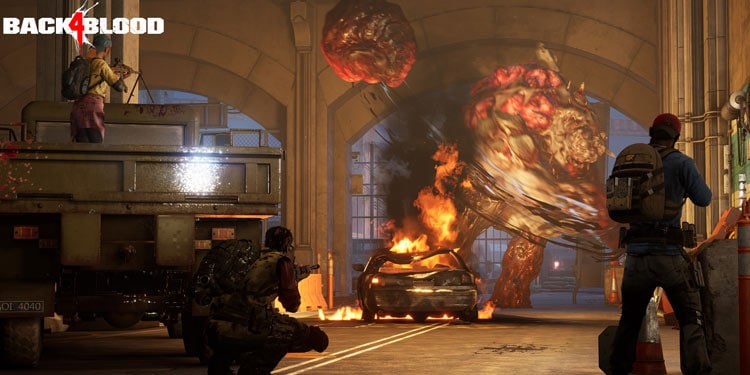 Yes, the game supports full cross-play between all supported platforms. If you're a PC player, you will be able to play with friends who play on Xbox or PlayStation and vice versa. Currently, the game is supported by all major platforms, such as:
PlayStation 4/5
Xbox One and Xbox Series X/S
Microsoft Windows
Sadly, the game can not run on Nintendo Switch.
How to Enable or Disable Cross-play in Back 4 Blood?
Well, the game already comes with cross-play pre-enabled. So you don't have to worry too much if you're looking to enable it. But if you think you've made some changes in settings by mistake or are just looking to disable it, you might have to work a little harder because you cannot enable/disable it directly from the settings menu.
To do so,
Go to the Fort Hope, from where you start the new game, and click on the Play menu.
Click on Preferences.
At the bottom of the list, you can see the option called 'crossplay '. You can choose whether to turn on or off the cross-play feature by clicking on it.
After choosing, click on BACK and exit the menu. Your new settings should be implemented now.
Does Back 4 Blood Support Cross-progression?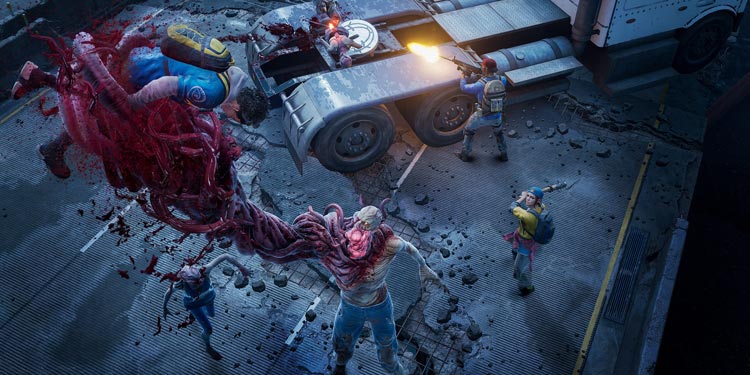 Unfortunately, there is no cross-progression support for Back 4 Blood. That means you'll have a completely different account based on how many platforms you play the game.
You cannot share your decks between the platforms. Also, you'll need to add friends on all your platforms to ensure that you can always play the game with your buddies.