Call of Duty: Black Ops III is the third game in the Black Ops series and takes place 40 years after the events of Black Ops II. This game continues the aspects of futuristic warfare where different forces are engaged in a war which includes the use of robotic drones and high-efficiency super soldiers.
Black Ops III Gameplay
Call of Duty: Black Ops III has 3 game modes.
Campaign Mode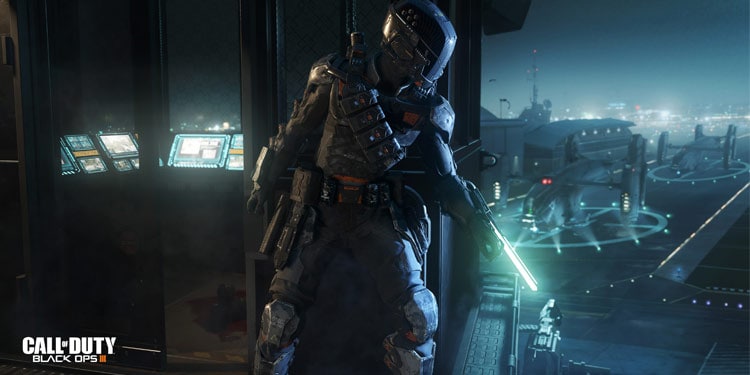 It is a story mode where you'll play as one of the four Black Ops soldiers who are sent on various missions across different parts of the world. It supports up to four-player co-op mode, so you'll be able to play with your friends if you want to.
By completing various missions, you can unlock different weapons at different stages of the game. It is a fun mode with a decent story and lots of action.
Multiplayer Mode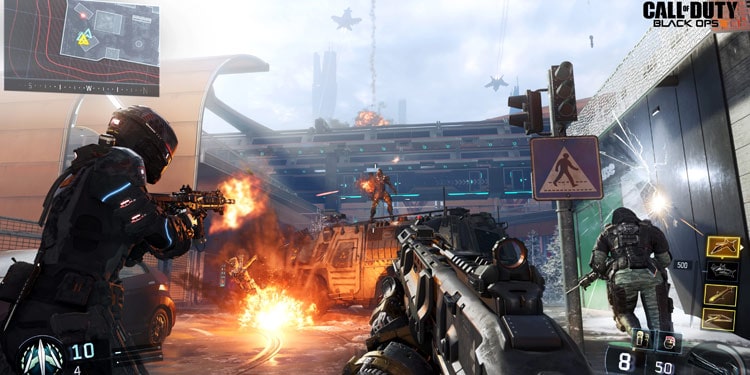 In this mode, you'll be able to play with different people from all over the world. You play with a group of people and match against another group of people in a team vs. team match.
You can choose one special ability for your character and use it to gain the upper hand when you need it. It is the most popular mode in Black Ops III.
Zombie Mode
In Zombie mode, you'll have to fight against the hordes of zombies and last as long as you can. It has three different maps, and you can play this with up to three of your friends. It is a round-based mode, and the number of zombies will increase with each round, presenting more challenges as the game goes on. You can purchase different weapons and items as you progress through the rounds.
No matter what mode you choose to play, you can have plenty of fun while playing Black Ops III. You can also play this game with your friends or colleagues. But can they join you even when they are on different platforms? Or is this game even cross-platform? Let's see if Black Ops III supports cross-platform or has crossplay!
Is Black Ops III Cross-Platform?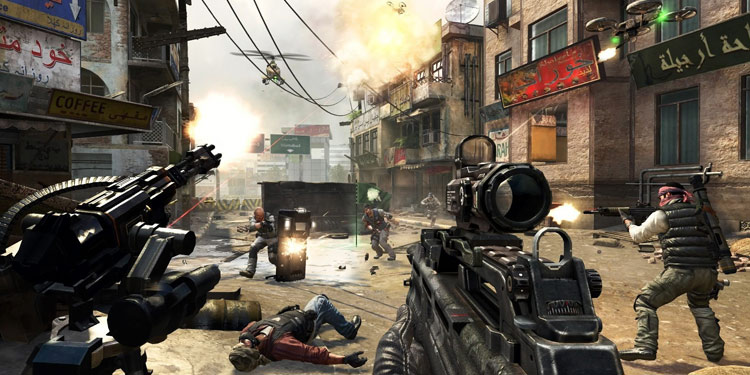 The answer is yes. Call of Duty: Black Ops III is Cross-platform and can run on different consoles and PC. It runs on all major platforms such as:
PlayStation 3 & 4
PlayStation 5 (through backward compatibility)
Xbox 360 & One
Xbox Series X|S (through backward compatibility)
Microsoft Windows and
MacOS
So you can enjoy this game regardless of the platform you own.
Is Black Ops III Crossplay?
Unfortunately, not. Although most modern Call of Duty games have adopted the crossplay feature, this feature was only introduced after the release of Modern Warfare. Since Black Ops III came long before Modern Warfare, crossplay was not available when it was released.
Even in 2022, the developers have not added this feature to Black Ops III. So, if you want to play this game with your friends, you'll all have to own the same platform.