Call of Duty: WWII is an FPS game set on World War II events. The series seems to have finally returned to its roots with its main focus on "boots on the ground" gameplay.
It is an amazing shooting game that takes you back to your old Call of Duty days. It does not have all those unnecessary stuff that Advanced Warfare had, such as double jumping, wall-running, and futuristic technology, which was not necessarily bad. Still, it didn't feel like the Call of Duty we used to know.
Instead, it is more focused on ground combats where you'll be relying on your teammates to have your back. Also, unlike in previous titles, your character does not have a regenerative capability. So, in addition to providing cover for each other, you'll also need to find health packs and use them when injured.
Your teammates can also provide you with medkits and ammo when you need them. So make sure to protect them as well.
It has both campaign and multiplayer modes for you to enjoy the game as you like. In addition, it also has a Zombie mode where you'll have to defend against never-ending hordes of zombies.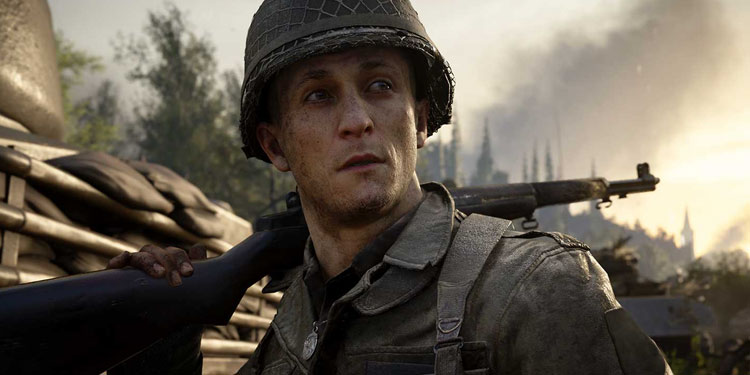 Campaign Mode
Like in most Call of Duty games, the campaign mode in WWII is also special. Although it is not the best one in the series, it does feel like you're in some kind of World War II movie, which is what you'd expect from the title of the game.
Apart from this, the gameplay is actually fun, where you and your squad take part in some of the biggest moments of World War II. There are many intense moments and dramatic cutscenes to make your 6+ hours of campaign memorable.
Multiplayer Mode
In multiplayer mode, you'll be fighting with other players in a team vs. team match. It is a slugfest where the objective is killing a certain number of enemies within a specified time. The multiplayer mode is the main attraction in any Call of Duty game.
Winning a multiplayer match helps you climb up the leaderboard, and you'll be able to upgrade your weapons with the rewards that come with it.
Zombie Mode
In Zombie mode, you and your squad mates have to fight against the never-ending horde of Nazi undead soldiers.
It is a fun and immersive mode where you can play with your friends to have a good time.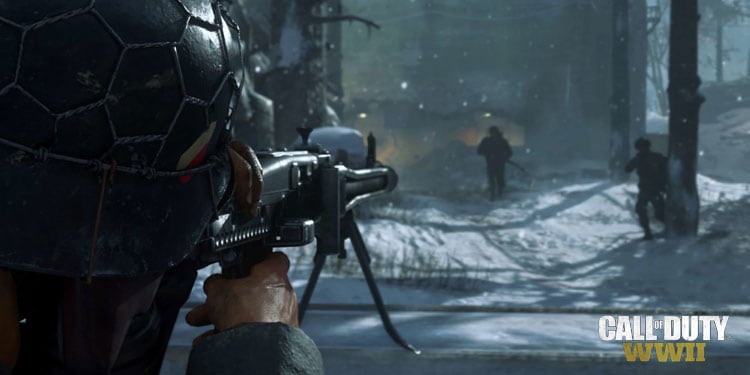 So, do you want to know this it has a split-screen feature? Having a split-screen can sometimes be a life-savor as not all of us have two consoles and TVs at home to play separately. Split-screen allows you to share not only the screen but also the joy that comes with it.
Let's see if this game has a split-screen.
Call of Duty: WWII is available for Xbox One, PlayStation 4, and Microsoft Windows.
Does COD: WWII have a Split-Screen?
The short answer is yes. Call of Duty: WWII has a split-screen feature that you can use to enjoy gaming with your friend or sibling while sitting next to each other.
If you have played other Call of Duty titles, you must have noticed that most of the games in the franchise have the split-screen option. That being said, WWII seems to have retained this feature as well to continue the legacy of split-screen.
The split-screen feature works in multiplayer and zombie mode and simultaneously supports up to two players in a single console. So, you can party with your friend and play against other players or fight the hordes of never-ending Nazi zombies in a couch co-op mode.
Unfortunately, the campaign mode does not have a split-screen.
Note: Split-screen is not available on PC.