PLAYERUNKNOWN'S BATTLEGROUND (PUBG) has become one of the most popular actions- adventure battle royale games ever. It offers a realistic environment packed with survival tactics, weapons, and daily rewards that has hooked gamers to keep playing.
The gaming industry has evolved massively backed up by great technologies. Gaming companies are constantly working for your best gaming experience . They are even bringing compatibility features in games so that players can play across all platforms with their friends.
Tencent is also making PUBG, the best multiplayer game, with constant updates and feature upgrades. PUBG is an intense game, and the battle gets even more intense when you play with your friends together with a range of tactics and plans.
Obviously, you want all your friends to play the game but can you play together across all platforms. This is something that keeps on lingering with all PUBG players. In other words, is PUBG cross-platform?
Cross-Platform Functionality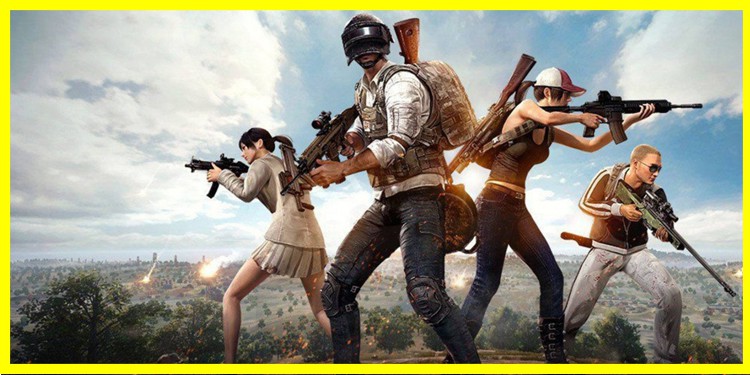 Cross Platform works partially in PUBG. PUBG do support cross platform play between different consoles or between mobiles only.
Released back in 2019, Console Cross play feature merged different console players into the same match pool. But with the cross party play update, two different console players could team up together and fight in the battle.
However, Tencent Corporations have limited the cross platform functionality for other platforms. Cross platform play is not supported on the PC version of the game.
How Does PUBG Cross Platform Work?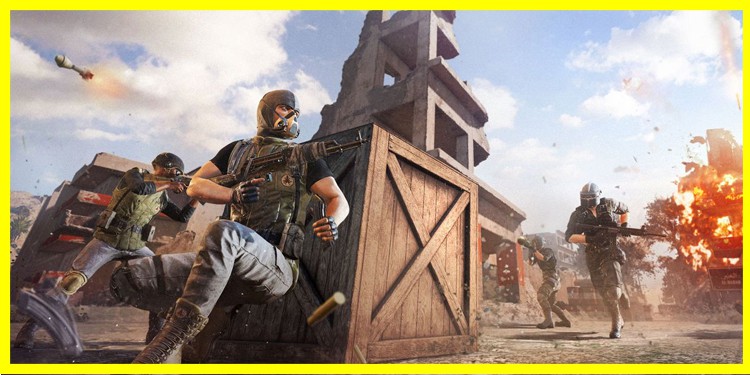 PUBG Cross platform is straight and simple. Xbox's players can play with PlayStation players or vice versa. Google Stadia only supports cross platform play with other consoles if the Stadia player is playing with a controller.
PUBG also supports cross play between iOS users and android users. If you are a PC gamer, then you also have the option to use the PUBG emulator. It allows PC players to play PUBG mobile on their PC.
How to Invite and Add Friends on PUBG Cross Platform?
Now that you know PUBG supports console cross platform playing, we can guess that you can't wait to get a chicken dinner with your friends. To make things best, we have a detailed guide to help you add your cross platform friends.
Adding friends on PUBG PlayStation
First, enable Cross Platform Play from the settings.
Then press square while you are in the lobby to open the friends list.
Press the share button to open the search bar.
Search your friends using their gamertag and add them.
Adding friends on PUBG Xbox
First, enable Cross Platform Play from the settings.
Then press X while you are in the lobby to open the friends' list.
Press the view button to open the search bar.
Search your friends using their gamertag and add them.
Adding Friends on PUBG Stadia
First launch PUBG Stadia.
Open the friends list using your controller.
Search your friends using their gamertag.
Invite and add them
PUBG Cross Platform Party Chat
As of now, PUBG supports in-game voice chat systems but not the text chat system.The in-game voice chat system works fine for communicating with your friends in the game.
To set up the voice chat in PUBG, you just have to do a couple of things.
Enable Cross Platform Play.
Go to Sound under the settings menu.
Then, in the voice section, choose from Mute, push to talk, always.
PUBG Cross Platform Mic not Working
There are cases when you can't hear or talk to your friend while cross playing the game.You either get a mic not working or you can't hear any sound even if you have done everything alright.
However, there are a few couples of ways to fix that issue so that you can continue playing your game.
Change DNS settings
This is one of the most common ways players have used to fix their mic not working issue.
First, go to settings on your console.
Then you have to Select All Settings > Network > Network settings > Advanced settings > DNS Settings > Manual.
Then, you have to write a DNS address.
Primary DNS: 8.8.8.8
Secondary DNS: 8.8.4.4
Use the latest version of PUBG
Sometimes the game might have some bug which can affect your microphone system.Every update brings fixes and stability to the game. Make sure you are updating the game to the latest versions.
Configure the sound settings on PUBG
Here, you just have to configure the sound settings correctly and ensure that all settings are okay.
Open the sound settings on PUBG.
Put all settings to 100.
Set the voice chat mode to push to talk.
Set voice chat channel to all.
You've just configured all the sound settings.