Contrary to most battle royale games where you use weapons and guns, Spellbreak lets you cast a magic spell and even use sorcery on your enemies. It sounds fun, right?
Spellbreak is a unique game that gives you the taste of the magical world. This is probably the main reason why this multiplayer video game is so popular among gamers all around the world.
Spellbreak gets even more addictive and fun when you play with your friends together. However, the most common talking point among Spellbreak players is whether or not you can play with your friends cross-platform.
So is Spellbreak cross-platform? You may wonder the same and if you have stumbled here looking for an answer to the same question then we can say that we have what you need.
Without further ado, let's get started.
Does Spellbreak Support Cross-Platform?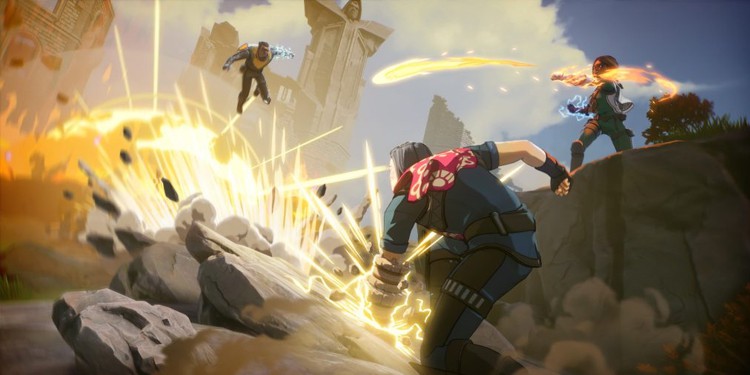 Fortunately, the answer is yes. Spellbreak supports cross-platform play. Meaning, you can play with your friends across different platforms.
Even though the game is available on different platforms like PC, PlayStation, XBOX, and Switch you can easily play with each other. For instance, If you are a PlayStation player then you can play with XBOX, PC, or Switch player and vice versa.
You are not limited to playing with players on the same platforms only.
This is a matter of great relief because in today's time you want all of your friends to play together without worrying about which platforms they are on. Being left out due to platform limitations is a real pain for a gamer. Fortunately, Spellbreak won't give you this pain besides the pain from your friend's magical spell.
Does Spellbreak Support Cross-Progression?
Spellbreak supports cross-progression. If you are new to the term, let us help you understand it. 
Cross Progression is a feature where players can transfer and continue their game progression across different platforms.
If you play Spellbreak on PlayStation, then you can continue your game progression on XBOX, PC, or Switch. You can play on one platform and if you wish to play on another different platform then you can continue from where you left without having the trouble to start fresh for every platform.
How to Enable Cross-Platform Play on Spellbreak?
Yeah, now you must be wondering how you can cross-platform play with your friends. Don't worry, it is as easy as casting a magical spell on your enemies. Here's how you can enable it.
First, Launch Spellbreak.
Then, from your game menu, click on the "Friends" tab.
From the friends' tab, click on "Add a Friend".
Then, insert your friend's Spellbreak ID and click on "Add".
Once you add your friend, click on your friend's profile.
Then, Click on "Invite to Party"
Just as your friend accepts the invitation, you are ready to crossplay with your friend. That's it. This is how you can play with your friend cross-platform.