Since 2021, Splitgate has taken over the gaming scene as a multi-player shooter/ portal game. Despite its initial release in 2019, Splitgate: Arena Warfare, Splitgame rose to fame in 2021.
Its sudden fame caused server troubles time and again.
What's the Catch ?
In the game, you can use the portal launcher strapped on your wrist to create portals while fighting against the enemy team. The blue textured ceilings, walls, and partitions are scattered around the game arenas to place the outlet.
These portals can be used to strategically identify escape routes, traps, ambush enemies, create loops for yourself and overall make the best use of the portal gate.
With a perfect balance of shooter-game and portal loops, you can enjoy Splitgate with friends and other online players.
Does Splitgate Have a Split Screen Feature?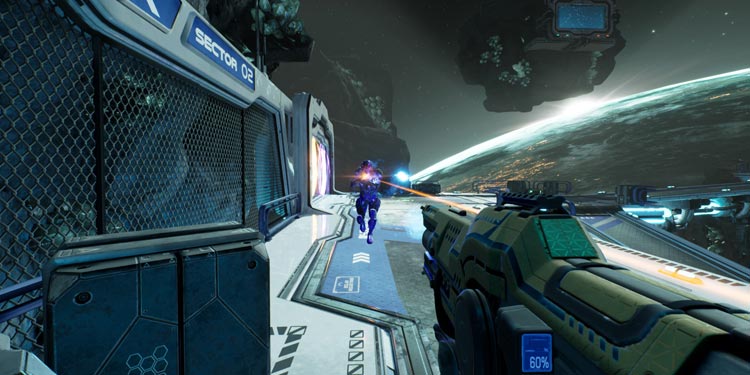 Splitgate does not support Spliscreen functionality. You can only play one person per console at a time. Splitgate's lack of split-screen functionality might be a bummer for people who want to share their screens with their friends.
However, there are no features in Splitgate that support multiple consoles or a split-screen. Due to its popularity and Halo's influence, Splitgate might introduce a split screen feature soon.
For now, you will have to invite your friends to the party online. Send your Splitgate ID to friends or create a custom lobby with modifiers to play with your preferred teammates.
Splitgate's fast-paced action and strategy building is a perfect mix for a good time with your fellow online gamer friends.
Splitgate is available across- platforms- PC, Xbox One, Xbox Series X|S, PS4, and PS5, meaning you can play with friends whenever and wherever.
Splitgate Category Info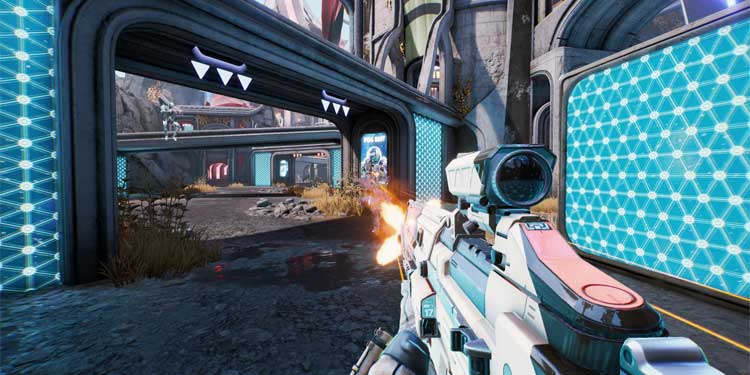 Genre: Action, Shooter, Free-to-play, Indie
Release Date: 24th May 2019
Developer: 1047 Games
Publisher: 1047 Games
Download Splitgate from Steam: Splitgate
FAQs
Can You Crossplay Splitgate Between Different Platforms?
Splitgate supports cross-play across all available platforms! You can play with friends, no matter what platform they play on. PC, Xbox One, Xbox Series X|S, PS4, and PS5 can party up online.
Does Splitgate Have Cross-progression?
Splitgate does not support cross-progression for the time being. You cannot shift your gaming progress from one platform to the other. However, Splitgate may introduce this feature soon due to its rising popularity in the gaming community.
Can You Play Splitgate on ipad?
Unfortunately, Splitgate is not available on iPad for the time being. Due to its complex features, the game is currently not supported on iOS devices.
Can You Play Splitgate With Friends?
You can play Splitgate with your friends by adding their Splitgate ID to your friend list. Splitgate is currently available on PC, Xbox One, Xbox Series X|S, PS4, and PS5.