Stranded Deep is a survival game where you crash into the Pacific Ocean and you have to do anything you can to survive for another day. You have to explore and search for food, weapons, and tools, build your shelter, and ultimately stay alive until your escapism.
Stranded Deep is an open-world adventure that is full of possibilities. Surviving Alone in the game is surely fun and addictive. It even entices you to survive with a friend in the vast expanse of the Pacific Ocean but can you play with your friends?
You must wonder if you can play in multiplayer mode. If you have stopped here looking for an answer then we have got you covered. So without further ado, let us take you over it quickly.
Does Stranded Deep Support Multiplayer?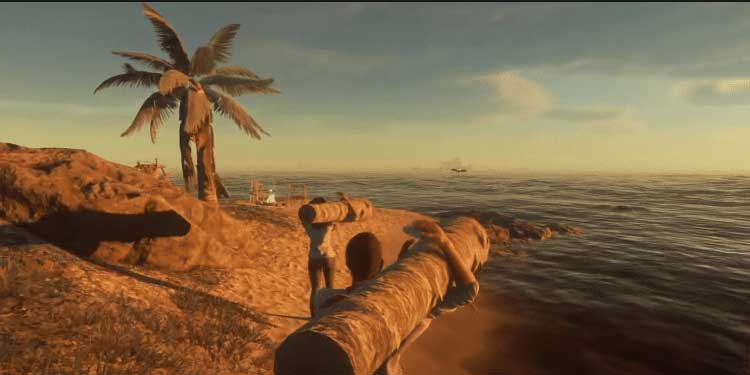 Fortunately, the answer is yes. Stranded Deep does support multiplayer mode with a recent update from the game developer.
Stranded Deep allows you to play with your friend in an online co-op mode only and it is supported on both PC as well as the Console versions.
However, it does not support cross-platform play. Meaning, you and your friend have to be on the same platform.
The ability to Play in a multiplayer mode is what every gamer hopes to have in the game. It is a must-have feature that amplifies the gaming experience.
Earlier the game had local co-op mode only which was quite frustrating but fortunately with the recent update, you can now play in an online co-op mode.
How To Play Stranded Deep Multiplayer Online Co-Op?
Now that you know Stranded Deeps supports multiplayer mode in an online co-op mode, you must be wondering how you can play it. But, you don't have to worry anymore. You are just at the right place. So let's get started.
Firstly, Launch Stranded Deep.
Then, from the game lobby click on Play Online.
Then click on Host Game to invite your friend. Click on Join Game if you want to join your friend. Here, we click on Host game.
Then, create a new session.
After creating the session, share the server name and tell your friend to join the game.
Once your friend joins the game server, then both of you can play and survive together.