If you want to take your magic to build a step further and use these legendary spells then make sure to collect all eight memory stones.
Whether you want to become a powerful mage or receive Legendary Sorceries and Incantations achievement, this article will help you locate and get all the seven legendary sorceries and incantations. 
Legendary sorceries and incantation spells are some of the most powerful magic you can get but to use them, you need to have your intelligence, faith, and arcane build to the required level.
You also need to spend a decent amount of attribute points on Mind because these spells consume a lot of FP. Let's discuss !
Flame of The Fell God
Flame of Fell God is a powerful incantation creating a big fireball that follows enemies and explodes near them leaving patches of fire on the ground.
The flame of the Fell God can be found early in Lake of Liurnia, all you have to do is defeat Adan, Thief of Fire in Malefactor's Evergaol.
Flame of Fell god requires forty-one faith, consumes forty-two Stamina, and thirty-four FP. This incantation also uses two memory slots.
Greyoll's Roar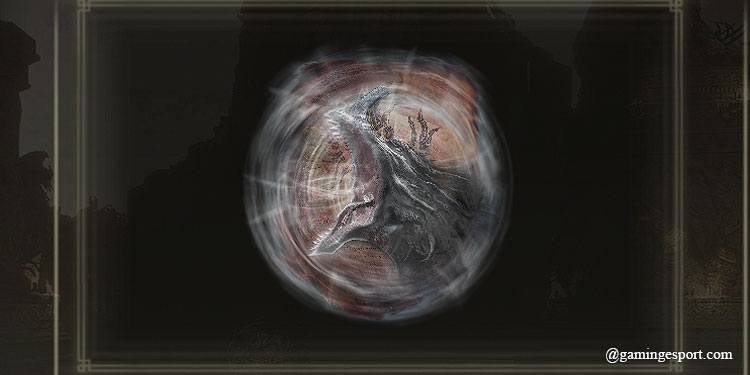 A Dragon Communion Incantation that emits a roar dealing AOE damage around the caster. You can purchase Greyoll's Roar at the Cathedral of Dragon Communion located to the south of Caelid for three Dragon Hearts.
In order to unlock Greyoll's Roar on Cathedral, you need to defeat the Elder Dragon Greyoll. Here's how you do it. 
Fast travel to the Fort Faroth Site of Grace in Dragonbarrow. 
You can see the huge nonhostile grey dragon down the slope. 
Make sure you have a weapon that does bleed damage because Greyoll has a massive chunk of health. 
Defeating the Elder Dragon Greyoll will drop fifty thousand Runes. 
Now fast travel to the Cathedral of Dragon Communion Site of Grace and you can see the Greyoll's Roar unlocked in Dragon Communion. 
Players require twenty-eight points in Faith and seventeen points in Arcane to use this Greyoll's Roar.
Comet Azur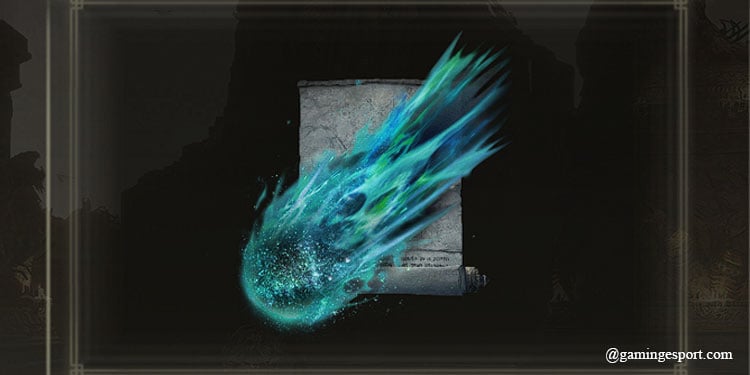 A Primeval Sorceries spell fires a beam of the starry comet that deals high damage from a long distance. You get Comet Azur from Sorcery Azur near Primeval Sorcerer Azur Site of Grace.
It's a long away from Altus Plateau and players can overlook Sorcery Azur as he is much of a silent person. Here's how you reach Primeval Sorcerer Azur Site of Grace if you haven't already. 
From the Grazing Hill Site of Grace, head up to the rocky Cliff and activate the Sweetwater River Site of Grace. 
Follow the ravine and reach the Seethewater Terminus Site of Grace. 
Head southwest ignoring all the enemies and Magma Wyrm. 
Ride up the hill, pass by the Hermit shack, and activate Craftsman's Shack Site of Grace.
Head north and ride past the Hermit Village. 
Just beside the extruding rock, you can see Primeval Sorcerer Azur Site of Grace, and Sorcery Azur behind. 
Talk to him and he will give you Comet Azur without saying anything. 
Stars of Ruin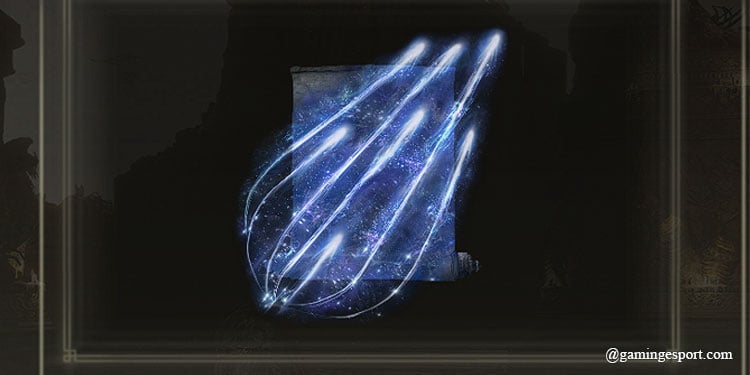 Star of Ruins is a powerful sorcery spell that shoots a barrage of dark stars at the enemy.   
In order to get the Stars of Ruin, you need to first obtain Comet Azur. After receiving the Comet Azur, go to Waypoint Ruins and show Sorceress Sellen the legendary spell.
Exhaust her dialogue and she will then provide you with the Sellian Sealbreaker which is required to open a sealed door containing Star of Ruin.
It's a tricky and winding path to reach the location so here's an in-depth guide to the Stars of Ruin location. 
Fast travel to the Church of the Plague and head north.
Just above the graveyard, there's an illusory rock blocking the entrance that vanishes when hit.

Drop down to the bottom of the Sellia Crystal Tunnel where you will find a barrier guarded by a sorcerer.
Defeat the enemy and use the Sellian Sealbreaker to break the barrier and obtain the Star of Ruin.
Players require Forty-three intelligence points to use this legendary Sorcery spell. Using Stars of Ruin consumes twenty-nine Stamina and thirty-two FP.
Ranni's Dark Moon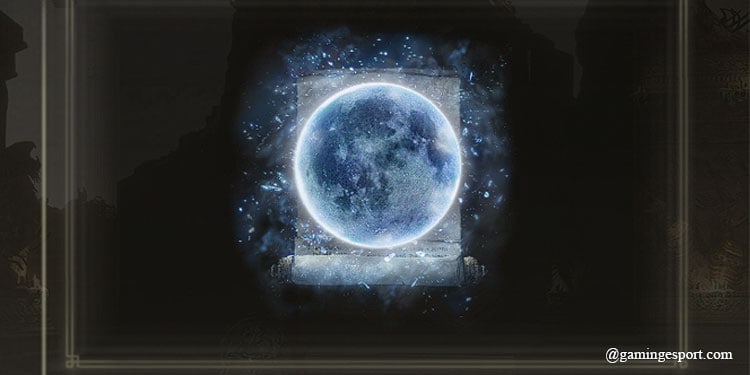 Ranni's Dark Moon summons a cold floating orb that can travel a great distance to hit the enemy. You will find this legendary sorcery in Chelona's Rise but to get there, you need to reach Moonlight Altar which is accessible only after completing Ranni's questline. 
To break the barrier of Chelona's rise, you need to take down the three giant spirits Tortoise. Below are the guides for finding and killing them to get Ranni's, Dark Moon.
One is hanging by the edge, west of Chelona's Rise.
Another one is chilling south of the Lunar Estate Ruins. Just hop down the platform and you will take down the giant tortoise. In case you don't see the turtle there, rest at the grace site until night, go back to the place and you will find the turtle there.
You can see the last one floating in the air west of Moonfolk Ruins. The tortoise is actually floating because of the Spritspring. Go just below it and Spritspring jumps to reach the tortoise.
After taking down all three, go back to Chelon's Rise, climb up, and open the chest to claim the Ranni's, Dark Moon.
Ranni's Dark moon takes two Memory sloths and requires sixty-eight Intelligence points to use. Casting the spell consumes thirty-two Stamina and fifty-seven FP.
Founding Rain of Stars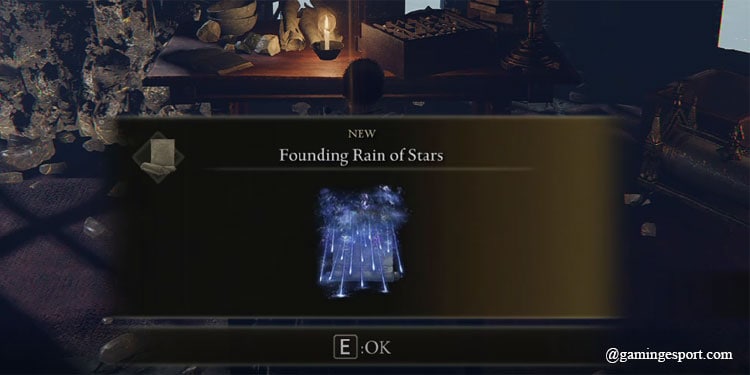 Founding Rain of Stars summons a Glintstone cloud that pours down a volley of dark stars on enemies directly under the cloud. This legendary sorcery is found later in the game after you defeat Morgott the omen king and unlock Mountaintops of Giants Region.
The Founding Rain of Stars is located inside the chest in Heretical Rise. If you have discovered the Freezing Lake Site of Grace, you can directly teleport there to reach Hertical Rise.
If you are just starting out at Mountaintops of Giants then the guide below will help you reach there. 
From the Grand Lift of Rold, Head north and use the narrow stone bridge to reach the Ancient Snow Valley Ruins Site of Grace. 
From there head Northeast to locate the Freezing Lake Site of Grace.
You need to go around the elevated area on the west to reach the platform opposite the Heretical Rise is located. 
You will come across the broken bridge with two archer enemies on the right. It's an invisible bridge that leads to the balcony of Heretical Rise. The slightly visible snow can help you path your way. 
Take down enemies of the tower and reach the top to find the Founding Rain of Stars inside the chest. 
Elden Stars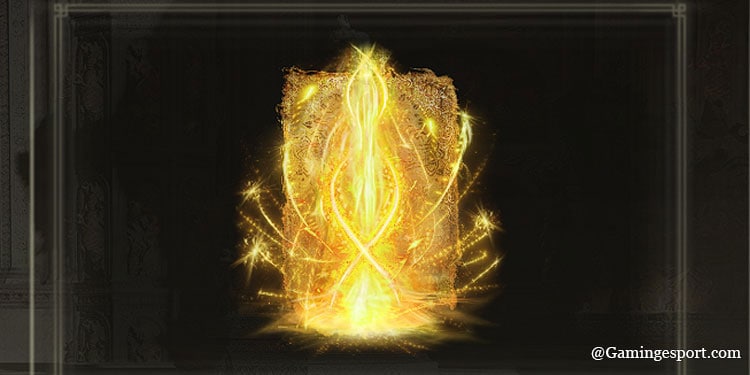 An Erdtree Incantation summons a golden glowing orb that shoots a stream of homing projectiles. It has a long-range and follows enemies to a distance. Elden Stars incantation is very effective when attacking enemies from a safe distance.
To get this legendary incantation, you need first to defeat Starscourge Radahn which opens a pathway to Nokron, Eternal City.
Below is the navigation to reach the Elden Stars location once you enter Nokron, Eternal City. 
Descending down the huge Crater from a Meteor crash from west of Fort Haight, you can reach Nokron Eternal City. 
From Nokron reach the Mimic Tear Site of Grace where you have to defeat the Mimic tear boss. 
From there, head northwest and then east to the cliff where you can see four white jellyfish and an old fang crafting material.
Turn left from the edge and jump down the lower platform.   
Rest at the Aqueduct Facing Cliffs Site of Grace inside the cave. 
Just ahead is Siofra Aqueduct. 
Continue your path and you will reach a large waterfall where you will have to defeat Twin Valiant Gargoyles bosses.
After you rest at the Great Waterfall Basin Site of Grace, get inside the stone sarcophagus that will transport you to an area near Erdtree roots. 
Activate the Great Waterfall Crest Site of Grace and head to the giant ant nest. 
Ride inside the giant ant cave and you will find a cliff with a corpse holding the Elden Stars.
 
Elden Stars takes two Memory sloths and requires fifty Faith points to use. Casting the spell consumes Forty-eight Stamina and forty-one FP.