Borderlands 3 is an FPS game with rather unusual graphics, making it easily stand out from other shooting games. Like in previous versions of Borderlands, it is filled with humor and thrilling actions.
Borderlands 3 has both single and multiplayer modes. While the single-player has its own share of amusements, playing on multiplayer is much more fun and engaging.
Borderlands 3's Gameplay
Borderlands 3's story is almost the same as the previous installments. Your job is to stop the bad guys that are after the treasures stored inside the vaults scattered around the planet while upgrading your weapons, characters, and abilities.
It is almost as good as the Borderlands 2 with better gameplay and lots of new as well as old characters throughout the game. Even the old characters have an important role in the game.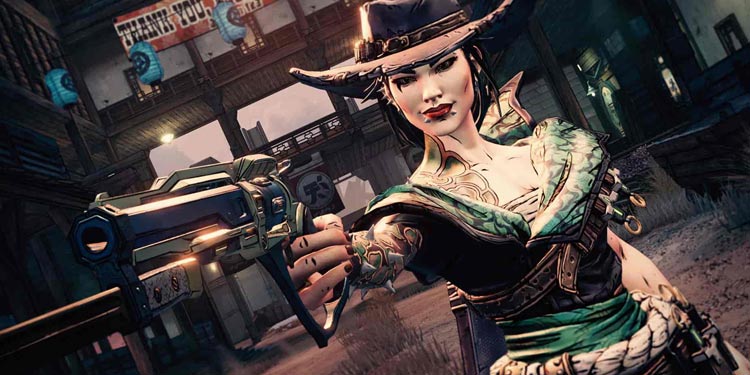 Borderlands 3 has lots of new features and customization, which you will certainly love. The characters now have three unique abilities, which give more flexibility in how you approach missions. The missions are very engaging as well, and with an amazing plot and storyline; you'll never get disappointed even when playing optional missions.
With that being said, Borderlands 3 will certainly leave some memorable experiences when played with friends, laughing, and engaging in dangerous missions filled with humorous dialogs and gameplay.
The story is very interesting and feels complete as a whole. I would even play the game all over again, with a different character, and not feel bored even once.
Borderlands 2 had a split-screen feature supporting up to 4 players on the same screen, so the fans might expect Borderlands 3 to have a split-screen as well. The games with split-screen are hard to come by these days.
So, you never know if the game you want to try has the feature or not. If you are wondering if you can play this game with friends or families sitting next to each other, you don't need to worry. We have all the answers related to Borderlands 3 split-screen.
Does Borderlands 3 have a Split-Screen?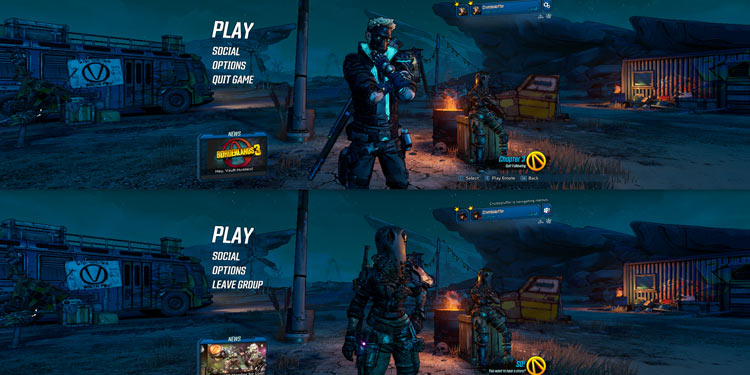 The answer is yes. Borderlands 3 supports split-screen on Xbox and PlayStation consoles, and up to 4 players can join in on a fun adventure. You and your friends can share the fun as well as the same screen while playing Borderlands 3, sitting next to each other.
Unfortunately, for PC players, the game does not have a split-screen feature. But don't lose hope yet, as there is some third-party software that can help you bypass this restriction. So you can enjoy Borderlands 3 on the PC easily.
There is even better news for PlayStation 5 and new Xbox Series X players that the game now supports 4K video along with the 60FPS frame rate on top of having a 4-player split-screen feature.
How to Enable Split-Screen on Borderlands 3
You can easily enable split-screen in Borderlands 3 with some simple steps and enjoy the game with your friends right away.
Before launching the game, make sure to connect all controllers you want to use to the console.
After connecting the controllers, make them sign in to their accounts, or you can just use the guest accounts as well.
Launch the game and ask your friends to press start on their controller. ('X' if you're on PlayStation and 'A' if you're on Xbox console)
Now, you and your friends will be on the same team. You can create or customize your character the way you want.
After this, select the Play option, and you should be able to see the Add Splitscreen on the next screen. By default, it should be turned on. If it's not, you can turn it on yourself manually.
Now, you'll be able to enjoy Borderlands 3 with your friends by selecting a new map, or you can continue from the spot your left.