Call of Duty has established itself as one of the most successful franchises in the gaming community. It is one of the most played shooting games with its intense gameplay and vast array of firearms.
Call of Duty: Modern Warfare is an excellent FPS game that gives the feeling that you're playing old COD games but in modern settings. Whether you're playing some classic campaign mode or intense multiplayer matches, you'll be hooked to this game once you start this game.
COD: Modern Warfare Gameplay
Basically, there are 3 modes to try out in Call of Duty: Modern Warfare. Let's know a bit more about each of them individually.
Campaign Mode
With top-notch graphics and carefully designed campaign mode, you won't even notice how much time you've spent. Instead of strictly following the storyline, you are expected to make moral decisions in Modern Warfare.
Shooting up every NPC you see is not going to do you good in this game. You'll be evaluated after the end of each level, so make sure you protect those citizens while fighting bad guys. Even if you are playing alone, you'll never feel bored in this mode.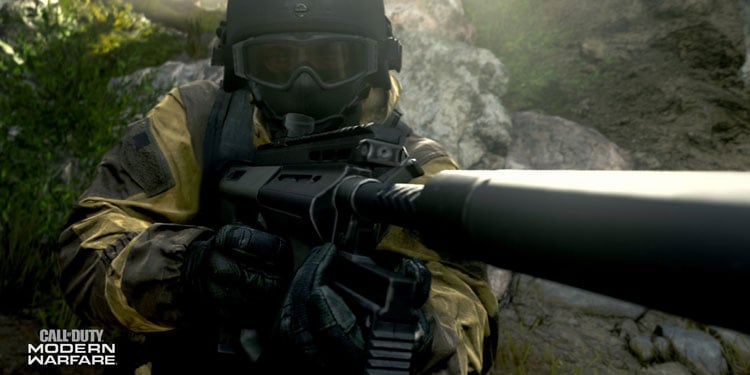 Multiplayer Mode
The multiplayer contains a variety of modes and bids you with other players where you have to kill them before they kill you. They are short matches but filled with intense actions and gunplay.
It allows you to upgrade your weapons and add various attachments that turn you into a killing machine.
Warzone
It also has a free-to-play mode for battle royale lovers, called Warzone, where you can solo or with friends in duos, trios, or squads. You jump onto the map to scavenge weapons with the sole purpose of killing all enemies to become the last remaining player or team on the map.
The campaign mode is good, but the multiplayer mode feels even better, especially when you have friends to cover your back. But what if your sibling wants to join in on the action? Or your friend wants to play together in the same room? Are you wondering if COD Modern Warfare is a split screen ?
Split-screen is slowly disappearing from most modern games, so it is hard to tell if the game has a split-screen just by looking. If you want to know is COD Modern Warfare split screen? You don't have to worry because we've got you covered.
Call of Duty: Modern Warfare is available on Xbox One, PlayStation 4, and Microsoft Windows.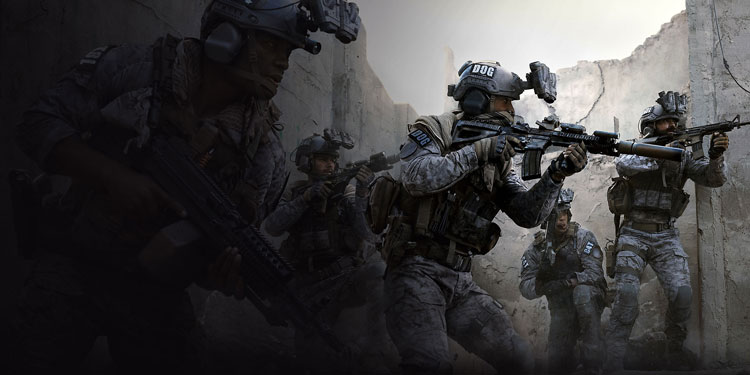 Does Call of Duty: Modern Warfare Have a Split-Screen?
The answer is yes. You can play COD: Modern Warfare with your friend, sibling, or a guest, sitting together in a two-player spilt-screen mode. Modern Warfare continues the split-screen feature in the Call of Duty franchise.
You can play split-screen in Special Ops mode and some multiplayer modes such as 6v6 Team Deathmatch and Domination. However, you'll not be able to play split-screen on the campaign, co-op, and fan-favorite warzone modes.
How to Enable split-screen
Enabling the split-screen in Call of Duty: Modern Warfare is easy and can be set up in a few steps. However, your friend needs to sign in using his Activision account in order to play in local multiplayer.
It is a mandatory step, so you cannot play on a split-screen until your friend has an account to sign in.
On Xbox Consoles
You can enable COD: Modern Warfare split-screen on Xbox Consoles by following these steps:
Connect both controllers to your Xbox consoles.
Launch the game using your controller.
You should be able to see something like "Player 2 press X to play" on the top right corner of the screen.
Ask your friend to press X and sign in using his Activision account.
You can now select the mode you want to play and start playing on split-screen. You might see some modes locked, which means you can't play them in split-screen mode.
On PlayStation Consoles
You can enable split-screen in PlayStation consoles using a similar method as Xbox. However, you'll need to press A to add your friend as there is no X button on the PlayStation controller.