I've always been a big fan of Prison Break. The fact that so many details and elements need to come together in order for things to go your way really intrigued me. If you want to try a game with a similar story like Prison Break and experience the thrill and excitement of getting chased by the numerous cops, A Way Out might be a good fit for you.
A Way Out is a third-person action-adventure game that is centered around two characters trying to escape from prison. It is not the best co-op game out there, but it does give you the pleasure of a co-op game that you'd expect.
A Way Out Gameplay
You and your friend each play as one of the main characters of the game to successfully make it out of prison. During your escape, you must work together to complete a task and move forward. The missions are designed in such a way that you both need to contribute in some way to complete them.
The levels do not have a single solution, so you can always try a different approach to clear it. You can occasionally have conversations with Non-Player Characters, and even though the outcome will be pretty much the same, it's interesting to see how each character chooses to handle the situation.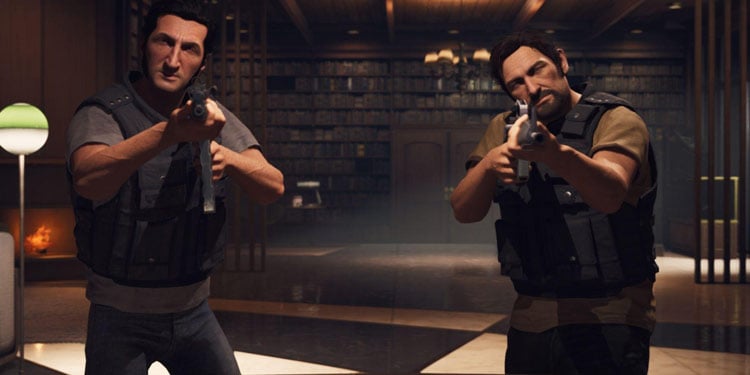 Throughout the game, there are a lot of cutscenes that tell you how they got to prison and what their plans are after escaping. Aside from the plot, there are a variety of mini-games that you'll be playing along the way.
The mini-games are simple and fun games that you have to work together to clear and can be fun when you're playing with your friend or partner.
That being said, are you someone who enjoys playing co-op games on a split-screen? And do you want to know if this game has a couch co-op option? If so, then let's find out.
A Way Out is available for PlayStation 4|5, Xbox One, Xbox Series S|X, and Microsoft Windows.
Is a Way Out Split Screen ?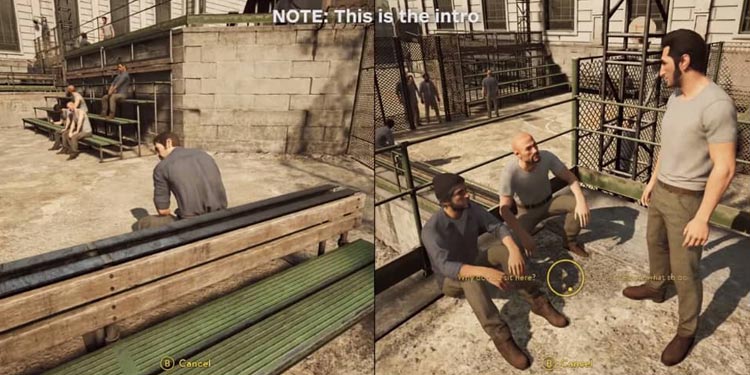 The answer is yes. A Way Out is a split-screen co-op game. In fact, the only way you can play A Way Out is if you have someone to play the game with, either a friend, loved ones, or a stranger.
You'll be able to play with your friend online or with your siblings or partner, sitting next to each other while enjoying how the story of these two inmates unfolds.
So, if you've been searching for a game to spend your time with your loved ones or friends, A Way Out might be the perfect getaway for you.
Frequently Asked Questions
Does A Way Out have a Cross-Play?
Unfortunately, A Way does not have cross-platform compatibility. That means you cannot play this game with your friends if you are not playing on the same platform.
However, this game does have a split-screen, so you could always invite them over to your house if you want to play together. But, if you want to play from the comfort of your house, you need to be on the same platform.