Astroneer is an open-world sandbox game that is filled with vibrant colors and shapes. In this game, you control an astronaut (called Astroneer) and travel various planets to collect its resources.
It is an adventure-style sandbox game and does not really have any particular objective to clear. You can play it in your own style, exploring the vast lands of the planets of the solar system and their moons, collecting resources (both rare and common), and crafting items to travel to distant planets.
There isn't really much to do when you first start the game, so you might feel a little lost. But that's only when you're on your spaceship. Once you've landed on your first planet, you'll be surrounded by beautiful aesthetics and resources for you to gather.
Astroneer Gameplay
Though it does not have any particular objective, you could say your ultimate goal is to activate the cores of all the planets in the solar system. However, that is easier said than done.
To colonize the planet, you'd have to build a base by collecting resources around you and crafting equipment and vehicles. Colonizing a single planet may take you hours of gaming, and there are 8 of them.
However, even when you're doing nothing but collecting resources and exploring, the gameplay is extremely fun and challenging. You'll have a limited supply of oxygen, so you'll have to race against the clock to return to your base at regular intervals to fill your oxygen tank.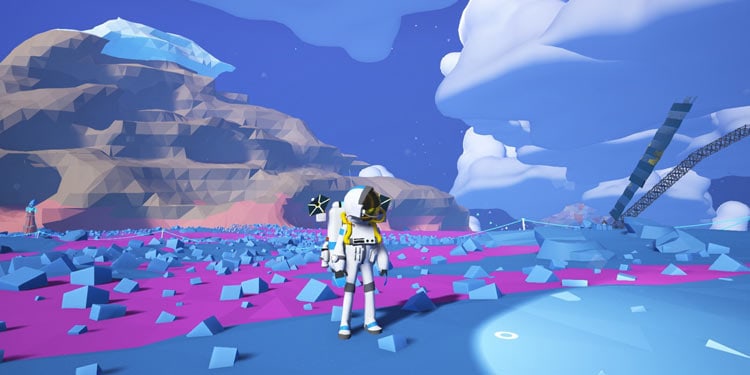 Although, you can craft oxygen tethers to extend the range of supply later on, so you'll be able to travel much farther. But, as you know, with great power comes greater responsibility; you need to use that as a chance to travel deep into the core of planets to search for rare metals and elements.
Although you can play this game alone, spending countless hours exploring the planets, playing with friends, on the other hand, is a treat and makes you feel like you're not the only human in the solar system. You can help each other, collect resources and build bases together.
But what if you want to explore planets together with your siblings, sharing the same display screen? Is Astroneer Split Screen ? Let's find out!
Astroneer is available for PlayStation 4|5, Xbox One, Xbox Series S|X, Nintendo Switch, and Windows Pc.
Does Astroneer Have a Split-Screen?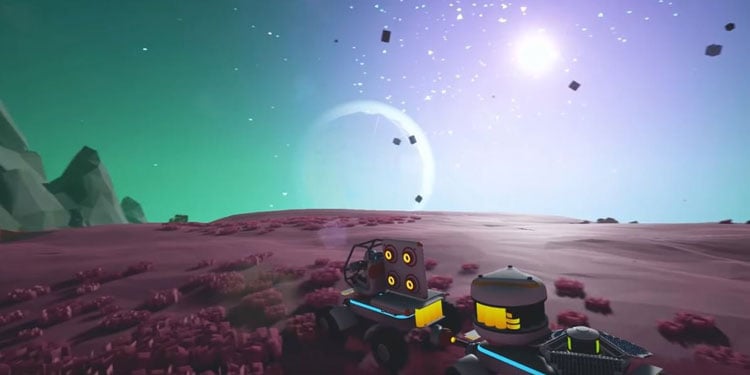 Unfortunately, Astroneer does not have a split-screen. That means you won't be able to play this game together with your friend sharing the same screen.
Although the game would be much more enjoyable when played with friends or siblings, sitting side by side, the developers have unfortunately decided to drop this feature.
However, the game does have an online co-op feature, so if you really want to enjoy the game with your friend, you can always play together from the comfort of your home.
Frequently Asked Questions
Is Astroneer Multiplayer?
The answer is yes. Astroneer supports up to 4 players in an online multiplayer mode. You can invite three of your friends to explore beautiful planets together.
Is Astroneer Cross-Platform?
The answer is both yes and no. Astroneer is cross-platform between Xbox consoles (with Gold Pass) and PC but does not support crossplay between other platforms.
So, if you're trying to play Astroneer with friends from other platforms, you need to make sure that all of you either own an Xbox with Gold Pass or a PC.